It's been a couple years since I made my original vegan jello shot recipe, so I though it was high time I revisited it. Naturally, I had to kick it up a notch. Since I've been doing so many cocktails featuring Chicago Vegan Food's Dandies, I thought why not tie it up in a perfect little finale. In case you missed my Dandies Cocktails, you can skip back and check out Homemade Marshmallow Vodka with Dandies, The Lemon Marshmallow Meringue Pie Cocktail, Spiked Hot Chocolate, the Toasted S'mores Martini, and the Creamy Root Beer Float Cocktail. This time instead of Dandies being in the alcohol, they are the vessel for the alcohol.
When making jello shots, stay away from cherry because it will yield something reminiscent of cough syrup. If making the agar version, don't use pineapple juice as the high acid content will disturb the jelling properties. You of course can switch out different alcohols or juices. Schnapps, triple sec, blue curacao, Malibu Rum, and Flavored Vodkas are always good choices. When making plain jello shots, I use silicone cupcake liners/cups to reduce waste (and they're super cute). No need here though, with all the Marshmallowy goodness to be had. I went for a Strawberry-Lemonade flavor, which paired nicely with the vanilla of the Dandies!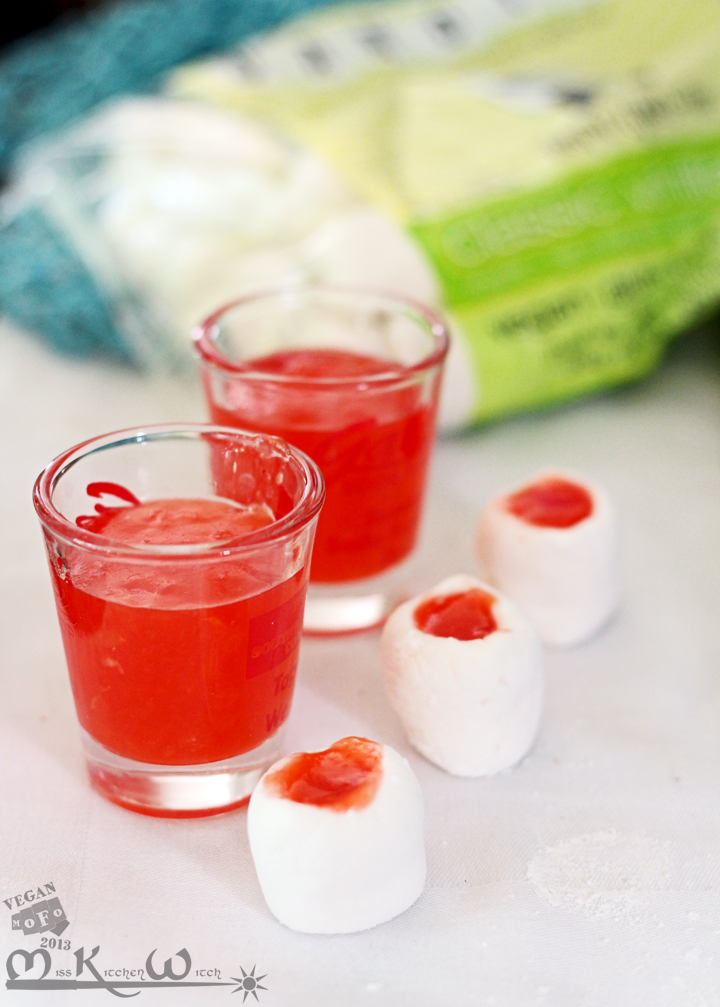 Vegan Jello Shots with Marshmallow Shot Glasses (makes about 3-4 dozen)
Agar Version
1 1/2 tbsp agar agar flakes or 1 1/2 tsp agar powder
1 cup strawberry juice
1 cup lemon flavored vodka
2 tbsp raw sugar
Bring the juice, sugar, and agar to a boil and simmer over low-medium heat until the agar is fully dissolved. Add the coloring, then the alcohol and whisk quickly to heat through. Pour into cups and chill before serving. I will yield 15+ shots, WAY more with marshmallows.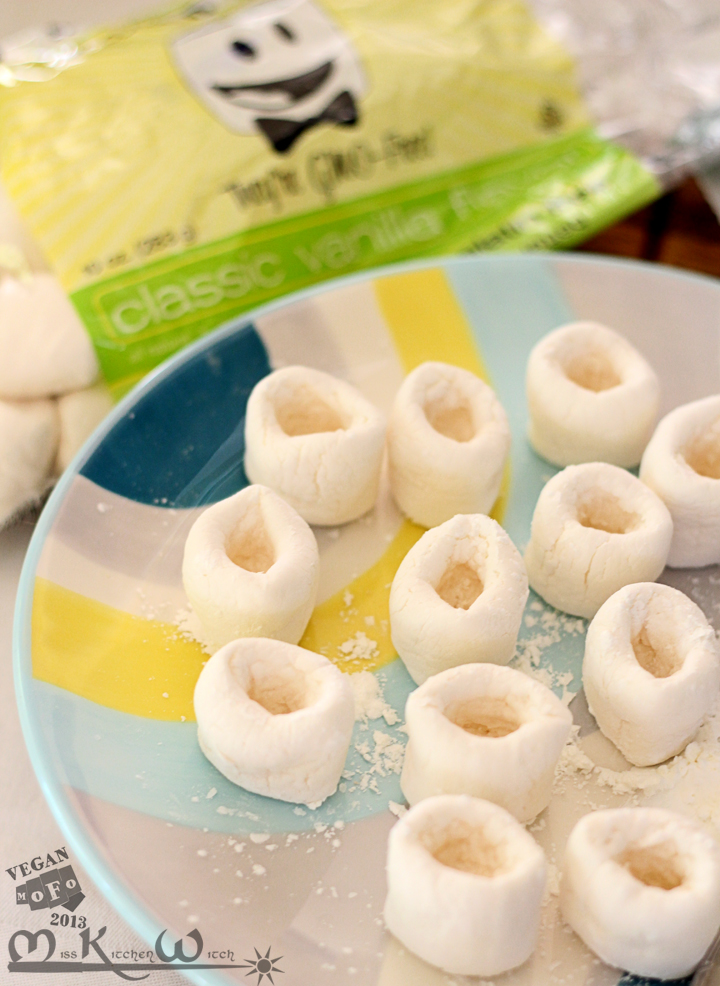 Dandies Marshmallow Shooters
Roll the dandies between your hands to reshape slightly if squished. Dip your fingertips in cornstarch as you work. First make an indentation into the marshmallow, then work into a little shot glass. I used the butt of a knife to shape, using more cornstarch to keep it from sticking.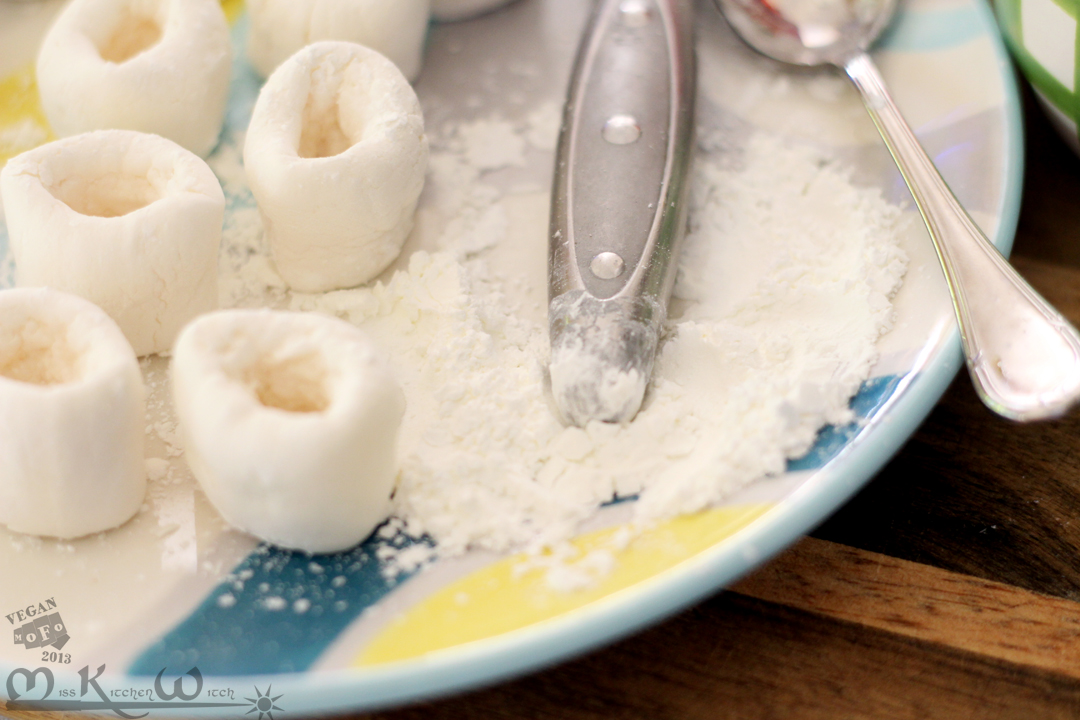 Vegan Boxed Jello Shots 1 box WeiKFIELD Vegan Jelly Mix of your choice (can be found at nearly any Indian Grocery Store) 3/4 cup berry juice 3/4 cup Lemon Flavored Vodka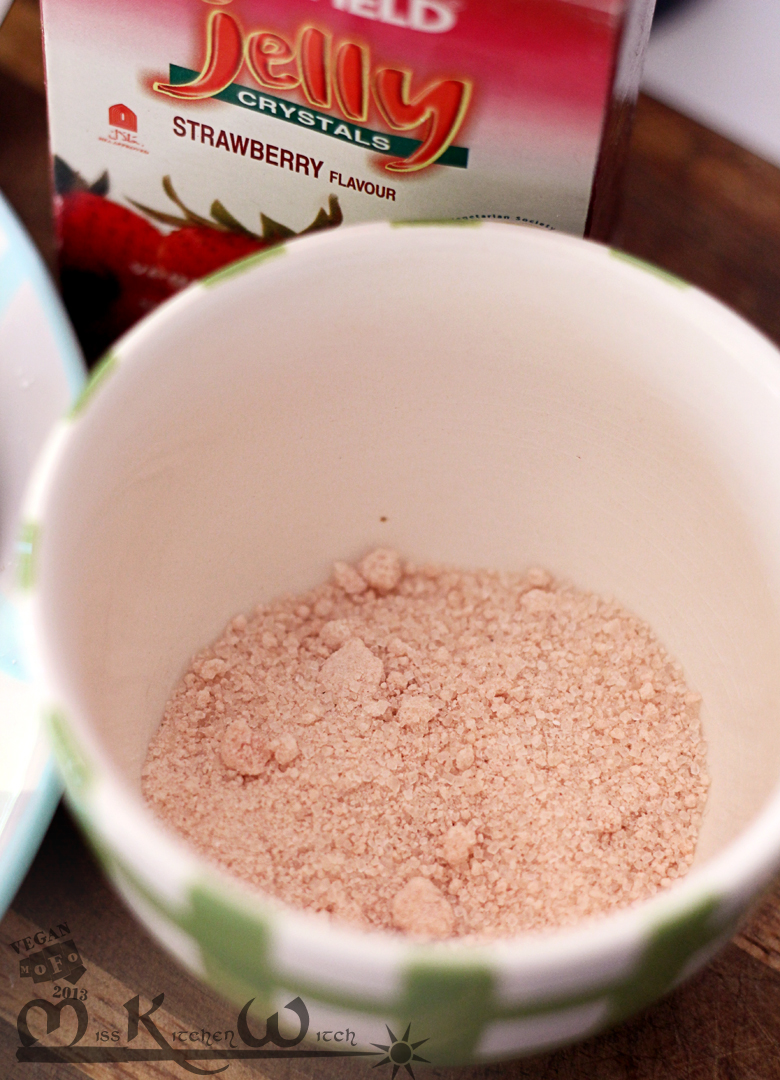 Pour the dry jelly mix into a bowl. Heat the juice up in a small sauce pan over medium heat. Cover the pan. Once it comes to a boil, add the vodka. Heat 1 minute more, covered. Pour over the jelly mix, whisking to dissolve completely.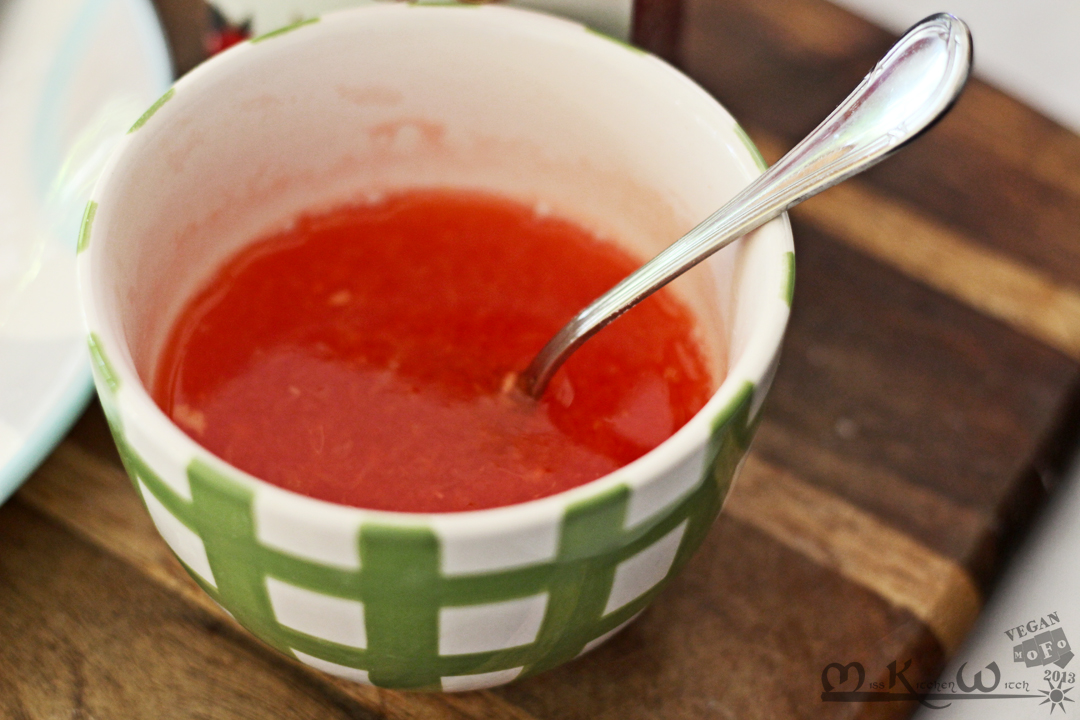 Pour by spoonful into the prepared marshmallow shooters. Chill for about an hour and enjoy!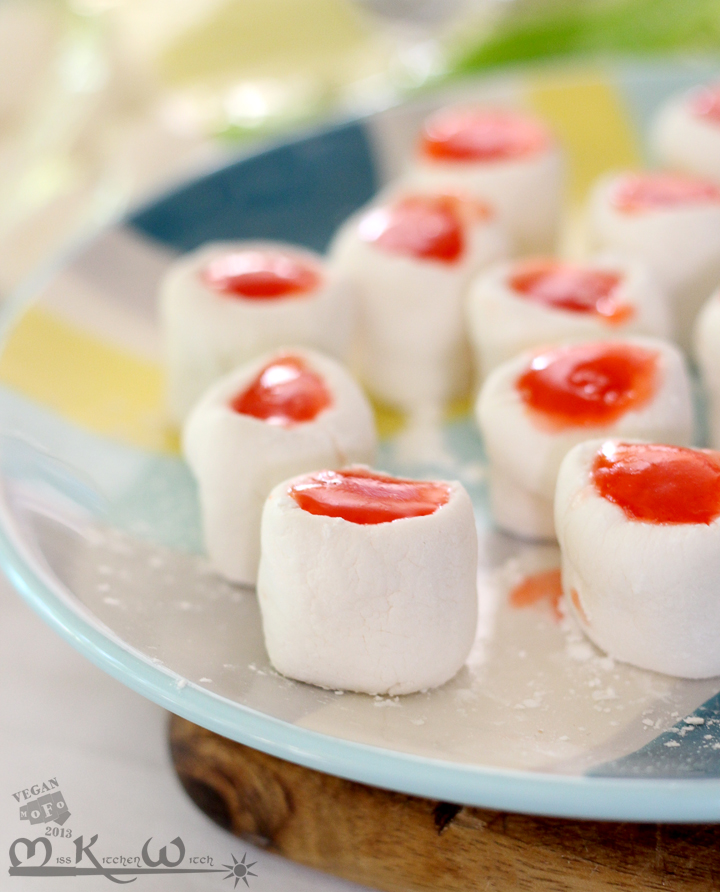 Lastly remember that these are pretty alcoholic, so don't be expecting super sweet jello-y goodness when you go to shoot one. Remember you are taking a shot! The Dandies Shooters are obviously much sweeter and it's not quite as smooth as a plain shot, since you have to chew it. But really tasty and tons of fun!