Day 6 of the VeganMOFO
We go to a lot of comedy clubs and shows in LA where there is always the 2 drink minimum. I end up with a vodka tonic, as one look at the drink specials makes me want to hurl. Giant concoctions of half & half, whipped cream, and syrups are the only offers. I wish restaurants and clubs realized that if you make clean, fresh cocktails they wouldn't fill guests up and they'd be more inclined to order food. But I guess ice cream is cheaper than alcohol.
So, its up to me to create drinks that taste like the smooth creaminess of floats and milkshakes without the deluge of dairy, sugar, and fat. For example I really wanted an adult root beer float, but really didn't feel worthy of the ice cream. Therefore, with soda pop in hand, I set out to find a delicious and drinkable alcoholic float. It may just look like soda, but it is so much more.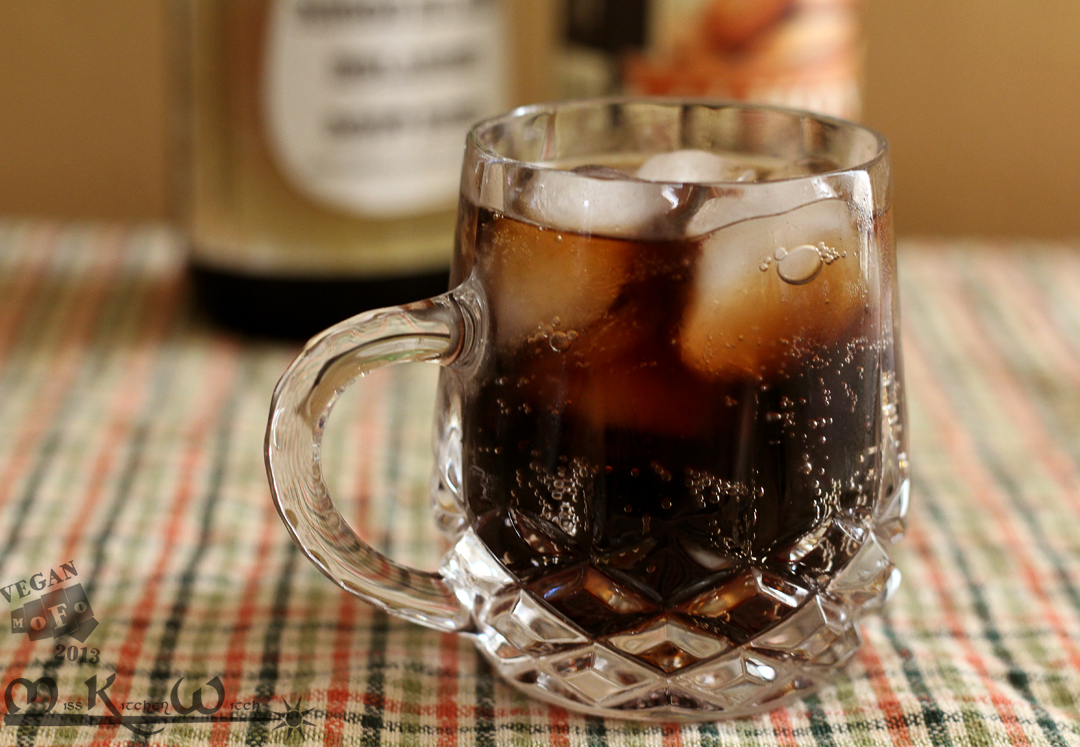 Creamy Root Beer Float Cocktail (serves 2)
Ingredients 
2 shots Homemade Dandie Marshmallow Vokda or Vanilla Vodka
1 shot bourbon (or less, the more you use the more it tastes like a jack & coke) 2 shots STRONG root beer  2 shots cream soda (I recommend
Red Ribbon Almond Cream Soda
if you can find it) 
In a cocktail shaker with ice, combine the liqueur. Give it a couple good shakes, then strain into two ice filled hi-balls. Top each glass up with one shot of each of the soda pops. Enjoy responsibly!