We've got about half a dozen go-to recipes for delicious Vegan Mac & Cheese. The classic from scratch, sometimes an extra handful of Daiya to make it creamier. I love this Cauliflower Alfredo as a Mac & Cheese. For big events we have a recipe based on the Soul Veg Mac & Cheese, but it's a bit too heavy on the oil to eat all the time. My true enjoyment of a Mac & Cheese recipe is based on a few things: the tang, the salt, and the creaminess. I love sharp cheeses and a smooth sauce without the fat.
That's why adding extra veggies works so well. They add a weight and a whip to the cheese sauce that is satisfying and filling. Granted the sweet potato tends to make this recipe fall on the sweeter end of the macaroni spectrum (yeah, go figure). But with the tang of the lemon juice and a pinch of extra salt, you won't be disappointed.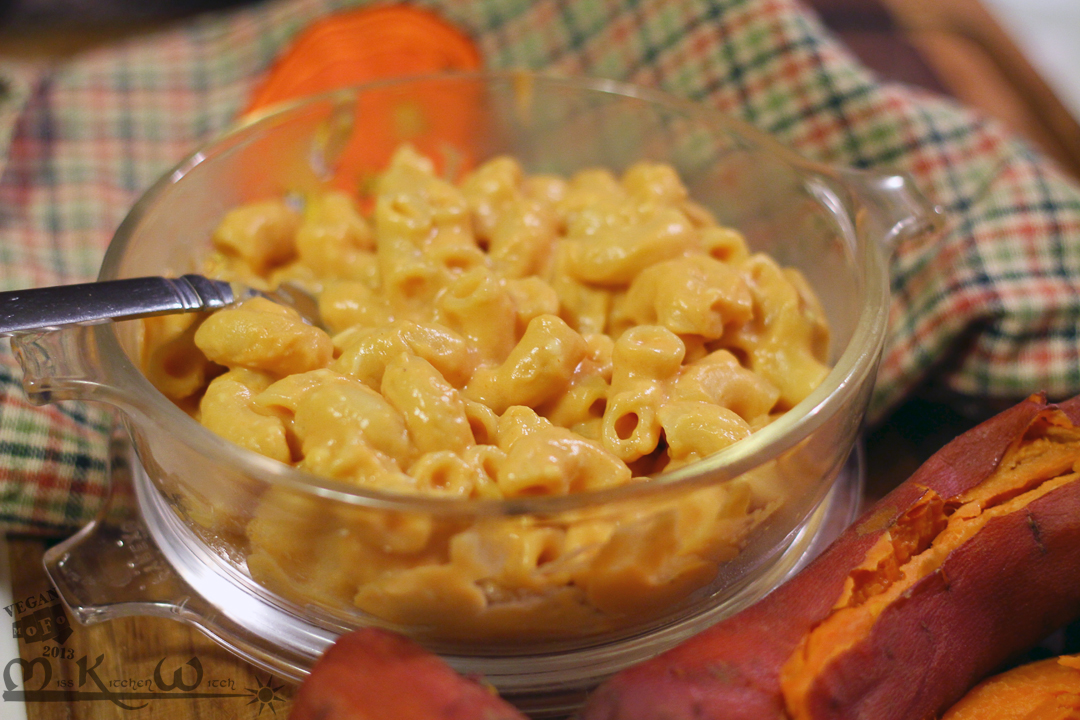 Smokey Sweet Potato Vegan Mac & Cheese (serves 4)
Ingredients  1/2 lb elbow macaroni (wheat or gluten-free) 1 large sweet potato, steamed and peeled  2 cups soymilk  1/2 cup nutritional yeast  1/2 cup tapioca based vegan cheese (or 3 tbsp oil + 1 tbsp braggs)  2 tbsp lemon juice  1 tsp garlic powder  2-3 tsp salt to taste  2 tsp liquid smoke  1/2 tsp dried sage
Blend the sweet potato with the soymilk, nutritional yeast, juice, seasonings, and (oil if not using cheese) on low, until completely smooth. Pour into a medium stockpot over low-medium heat. Cook for a few minutes, stirring. Pour in the vegan cheese if using and stir until melted.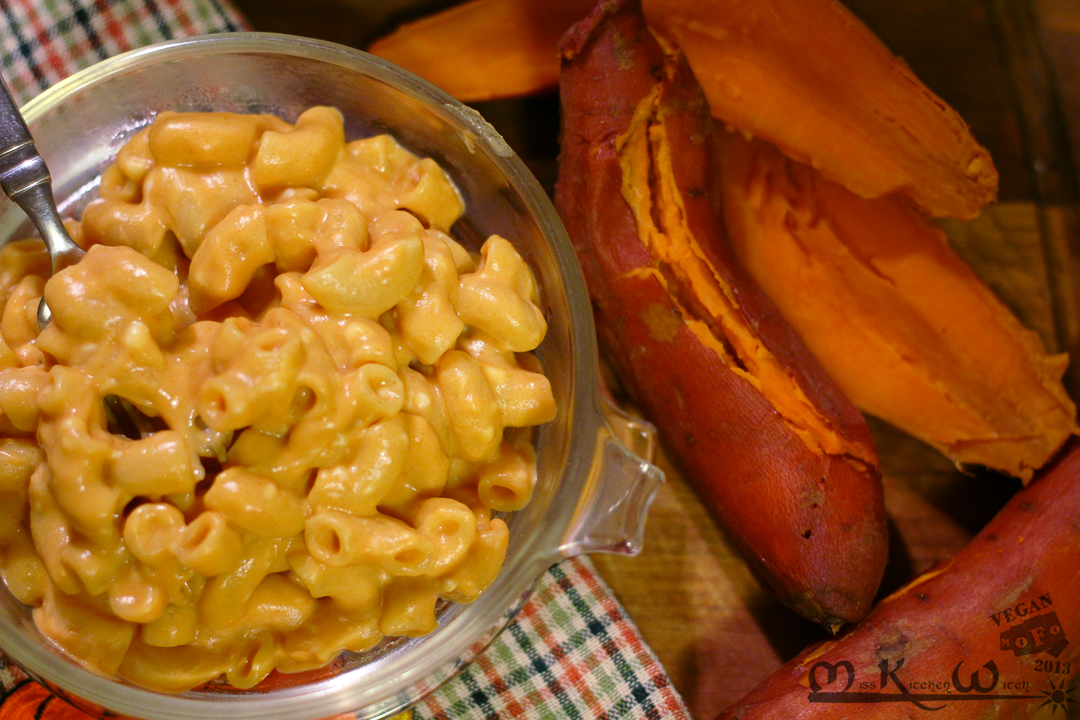 Turn off heat and add pasta. Mix to coat completely and eat HOT.