This is creamy, fluffy, sweet, and so tasty. Wait did you think I was talking about pie? Jokes aside, if you could have a liquid lemon meringue pie, this would be it—without the chunks of soggy pie crust floating around and a bit more alcohol.
Whisked together with fresh lemonade, Marshmallow Vodka, and club soda, I feel this drink is pretty high on the swanky scale. Even the sweet-hating Monkey Man enjoyed this fresh little cocktail. I recommend using Zevia's Club Soda as all of their sodas make really great cocktails without being too sweet or syrupy like your average pop.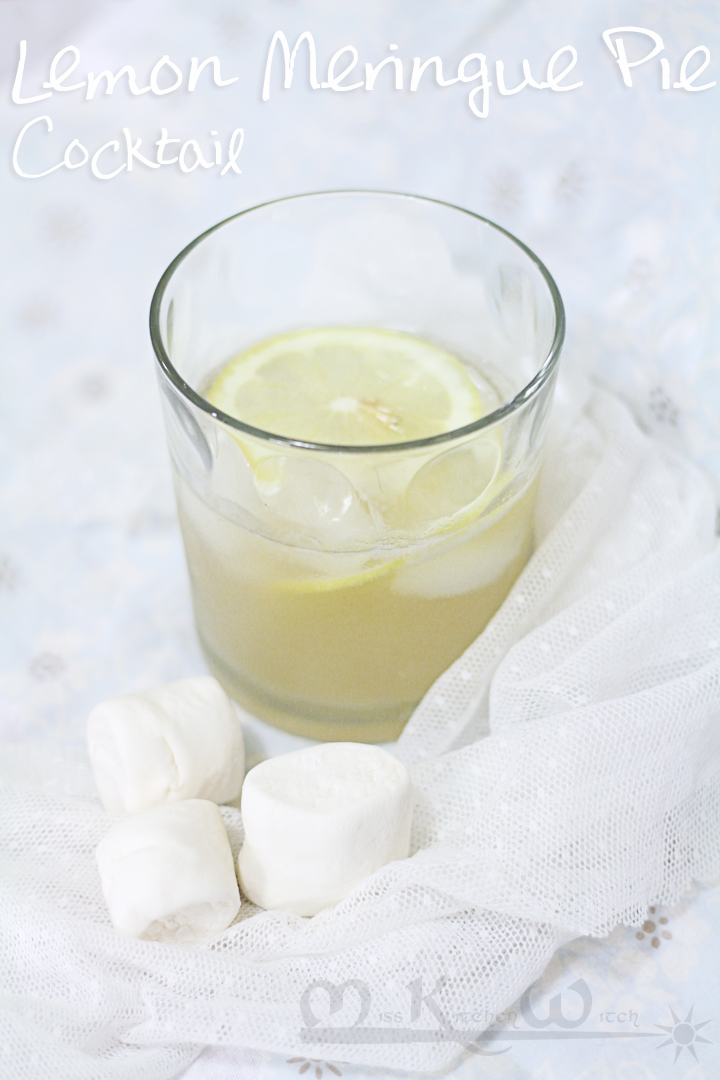 Vegan Lemon Marshmallow Meringue Pie Cocktail (serves 1)
Ingredients 1 shot
Homemade Dandie Marshmallow Vodka
(or store-bought) 1 shot Lemonade 2 shots
club soda
Combine the ingredients in an ice-filled shaker. Shake a few times, not too much or the pop will explode with you open the shaker. Strain into an ice-filled rocks glass. Garnish with lemon slices.