Treacle tart is an English dessert made with light treacle—golden syrup. It is best served warm and traditionally with a dollop of clotted cream. I talk more about Golden Syrup and where to find it in my post about Treacle Fudge. Treacle tarts pop up continually in the Harry Potter series, always there to tempt Harry and probably confuse American readers unfamiliar with treacle.
Harry Potter and the Order of the Phoenix. Ch 11, p 210.
"Well done, Ron," snapped Hermione.
"What?" said Ron indignantly, having managed, finally, to swallow his food. "I'm not allowed to ask a simple question?"
"Oh forget it," said Hermione irritably, and the pair of them spent the rest of the meal in huffy silence.
Harry was too used to their bickering to bother trying to reconcile them; he felt it was a better use of his time to eat his way steadily through his steak and kidney pie, then a large plateful of his favourite treacle tart."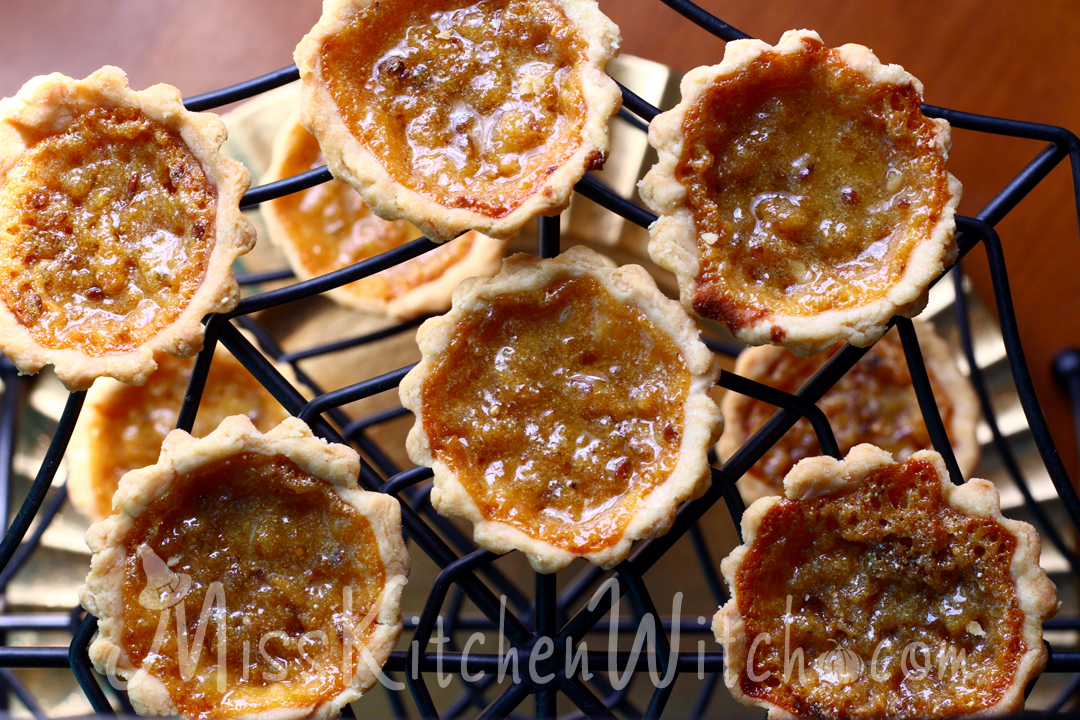 Being his favorite dessert, Harry smells it when he is around the potion Amortentia—is the most powerful Love Potion in existence which creates a powerful obsession within the drinker. It smells different to everyone, reminding you of what you find most attractive. Harry smells treacle tart, a new broomstick handle, and a flowery fragrance associated with Ginny Weasley.
Harry Potter and the Half-Blood Prince. Ch 9, p 174.
The dungeon was, most unusually, already full of vapours and odd smells. Harry, Ron and Hermione sniffed interestedly as they passed large, bubbling cauldrons. The four Slytherins took a table together as did the four Ravenclaws. This left Harry, Ron and Hermione to share a table with Ernie. They chose the one nearest a gold-coloured cauldron that was emitting one of the most seductive scents Harry had ever inhaled: somehow it reminded him simultaneously of treacle tart, the woody smell of a broomstick handle and something flowery he thought he might have smelled at The Burrow. He found that he was breathing very slowly and deeply and that the potion's fumes seemed to be filling him up like a drink. A great contentment stole over him; he grinned across at Ron, who grinned lazily back.
 
Harry Potter's Favorite Treacle Tart (makes 20-24 mini tarts or 1 average tart)
Ingredients
1 batch vegan pie dough
1 cup Lyle's Golden Syrup (do not substitute molasses)
3/4 cup fresh fine bread crumbs (don't use healthy-hippy bread)
1/4 cup coconut milk
1 tbsp corn or tapioca starch
Zest and juice of 1/2 a lemon
1/4 tsp salt
Whipped coconut cream, for serving
Once pie crust is prepped, place in tupperware or wrap in plastic to chill in fridge for at least 30 minutes before using.
Preheat oven to 375°F. On a lightly floured countertop, roll out dough to fit into your chosen tart pan. Since I did small tarts, I used the ring from a large mason jar as a cutter. Push the dough into the tart pan(s) and trim excess dough around the edges being conscious of shrinkage during baking. Chill until oven is fully preheated.
Prick bottom with a fork and then cover with a square of parchment paper. Fill pan with pie weights (or dried beans) and bake about 10 min for minis and 20 mins for regular pans.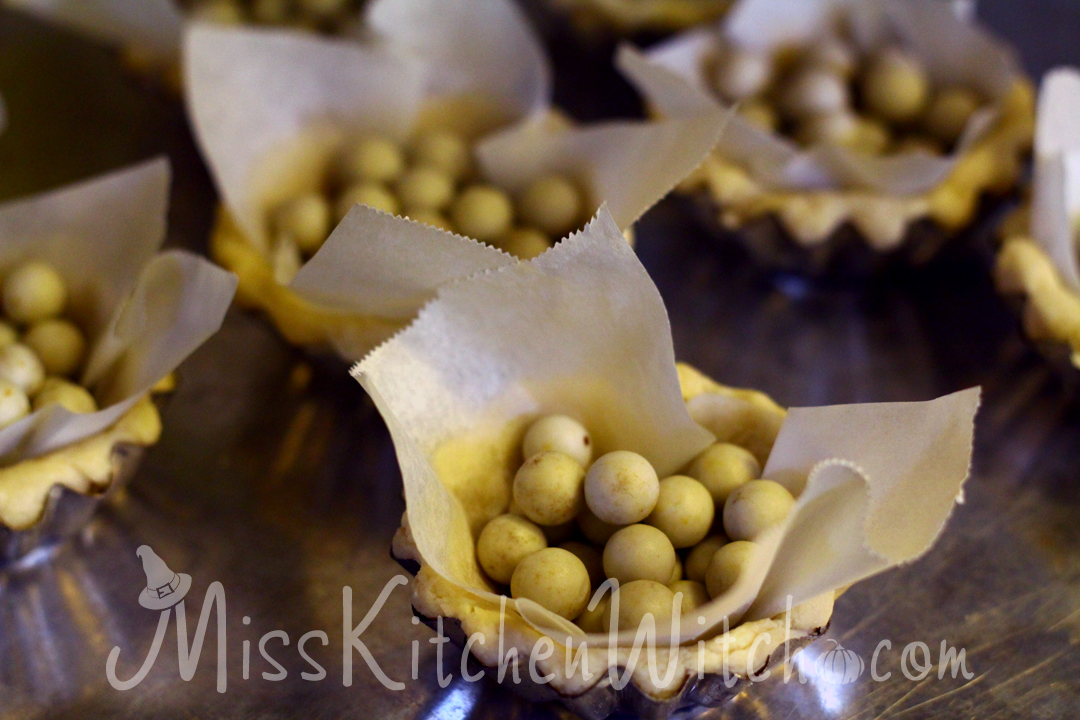 Meanwhile, heat golden syrup in a saucepan over medium heat until warm and runny. Remove from the stove and whisk in the remaining filling ingredients.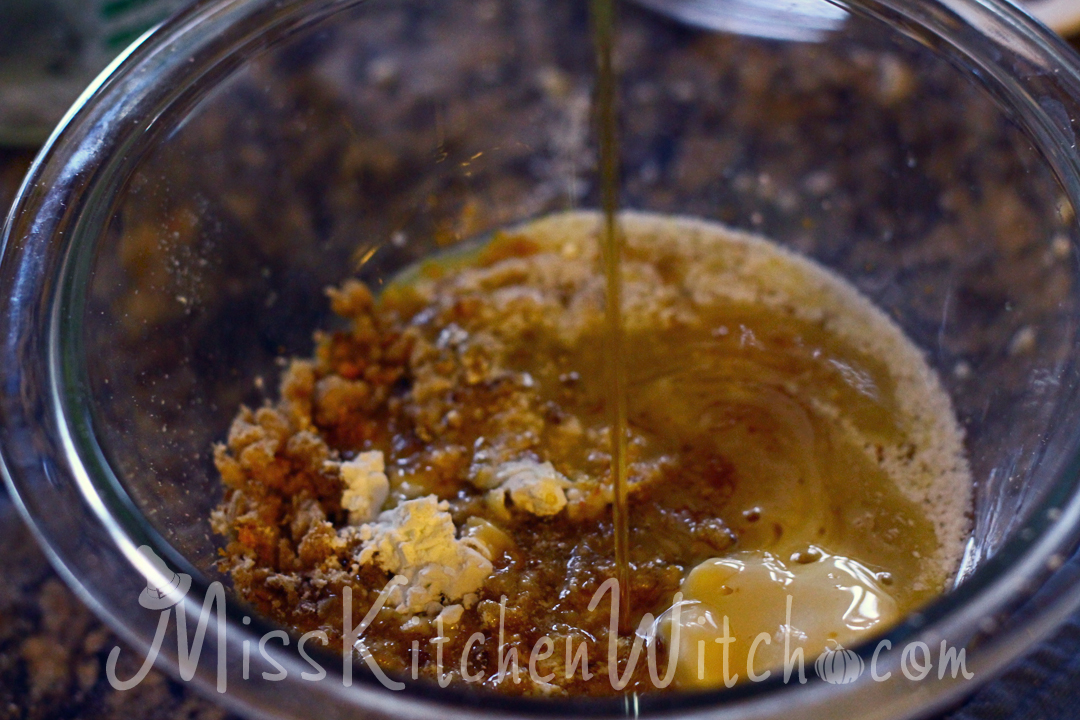 Remove the weights from the crust and fill each with syrup mix.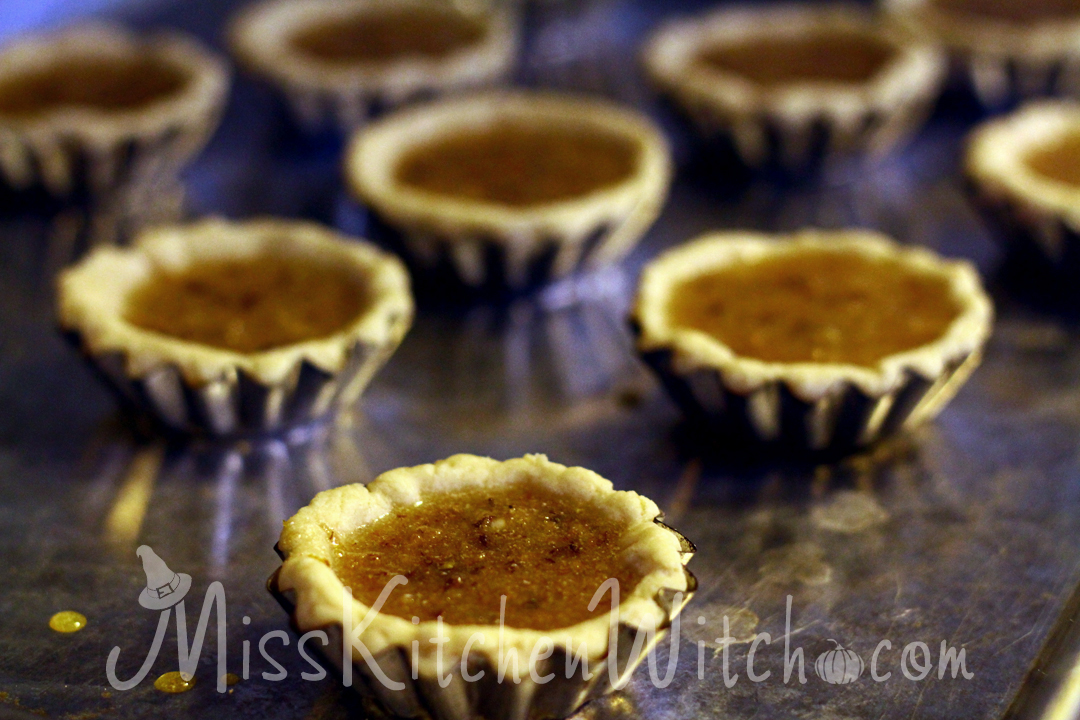 Return the tart(s) to the oven and bake until filling is golden, about 30 minutes. It will firm up a little more once cooled slightly.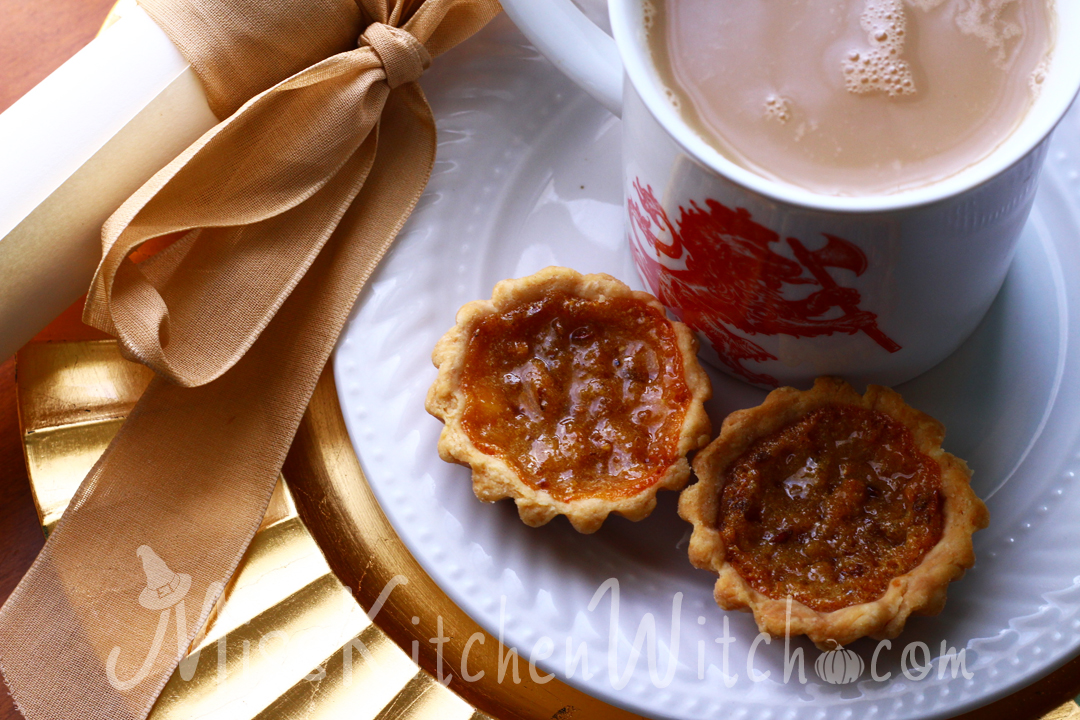 Serve plain or with vegan whipped cream. Perfect with a hot cuppa in the Gryffindor Common Room.