I've been wanting to do more with rhubarb, but then it started to take a turn in my fridge. So I diced it up and smothered it with vodka. Isn't that how we all deal with our problems? Ok, that's close to what I did, but not entirely. The smothering with vodka and seltzer came a little later in the story.
I've talked before how about how to pick the best rhubarb and about my love for homemade alcohols, now I've brought the two together. A lot of my cocktails have featured ice cream, candy, or a lot of sugar in general. This one is light on the sweetness and incredibly refreshing. Perfect for a hot day or a dinner party, it would pair well with a meal of fresh greens, pastas, or cool grains. Not something to go with rich, heavy, cheesy sauces—rhubarb is a delicate flavor to savor and it certainly shines here.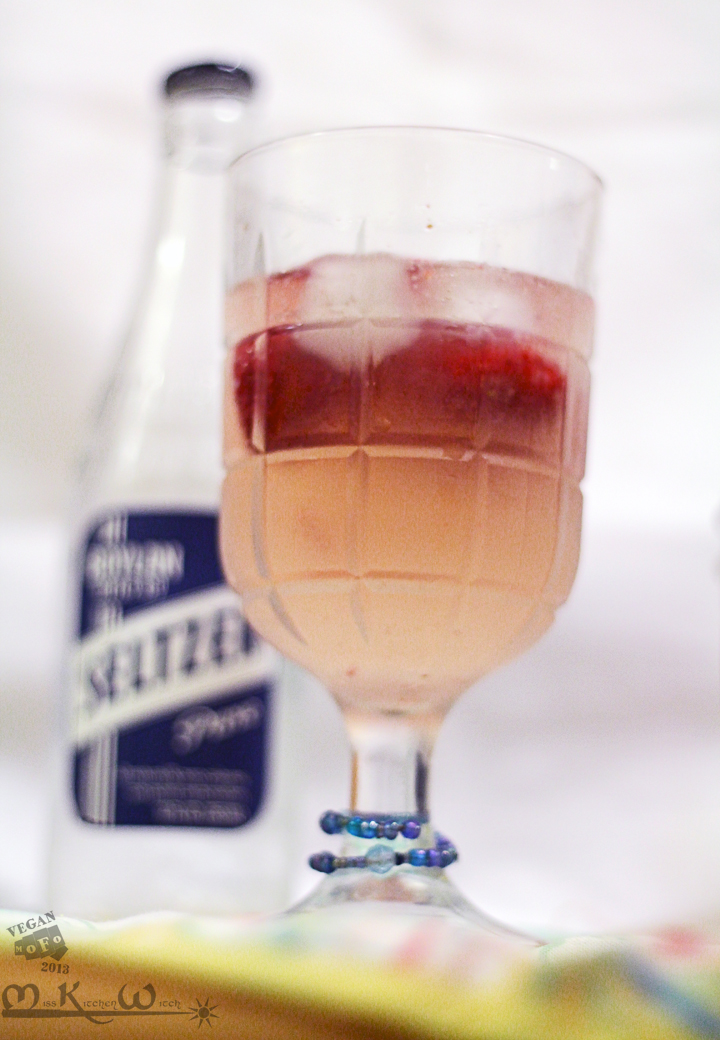 Strawberry-Rhubarb Fizz with Homemade Rhubarb Vodka (makes about 1 pint infused vodka)
Ingredients
4 stalks rhubarb, diced
1 tbsp raw sugar
2-2 1/2 cups vodka
frozen strawberries
seltzer or tonic water
The vodka takes at least a week to infuse. Start by placing the rhubarb in a jar with 1 tbsp of sugar. Using a meddler, tamp it down a bit to work the sugar in to the stalk. Cover the jar and refrigerate overnight or 8 hours. I use a jar that is about 1 1/2 pints. Fill the rest up with vodka. Let sit at least 4 days, shaking occasionally. Keep in a cool, dark place.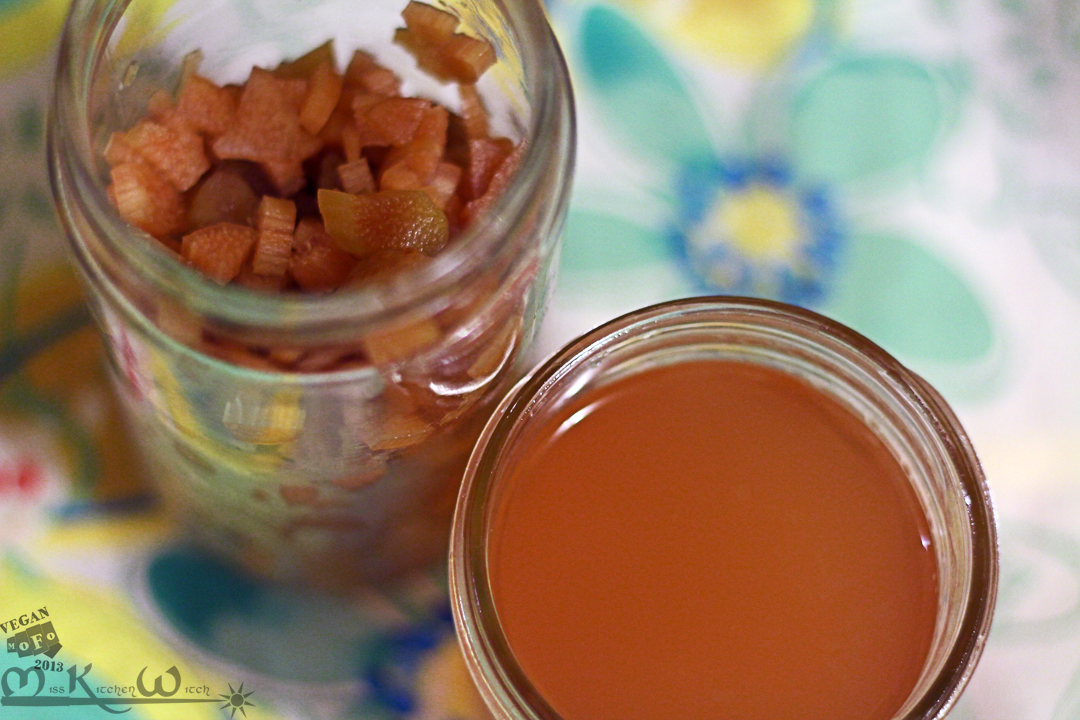 After the infusing stage, drain off and bottle the vodka. You can get more out of the rhubarb by squeezing in a piece of folded up cheese cloth or nut bag.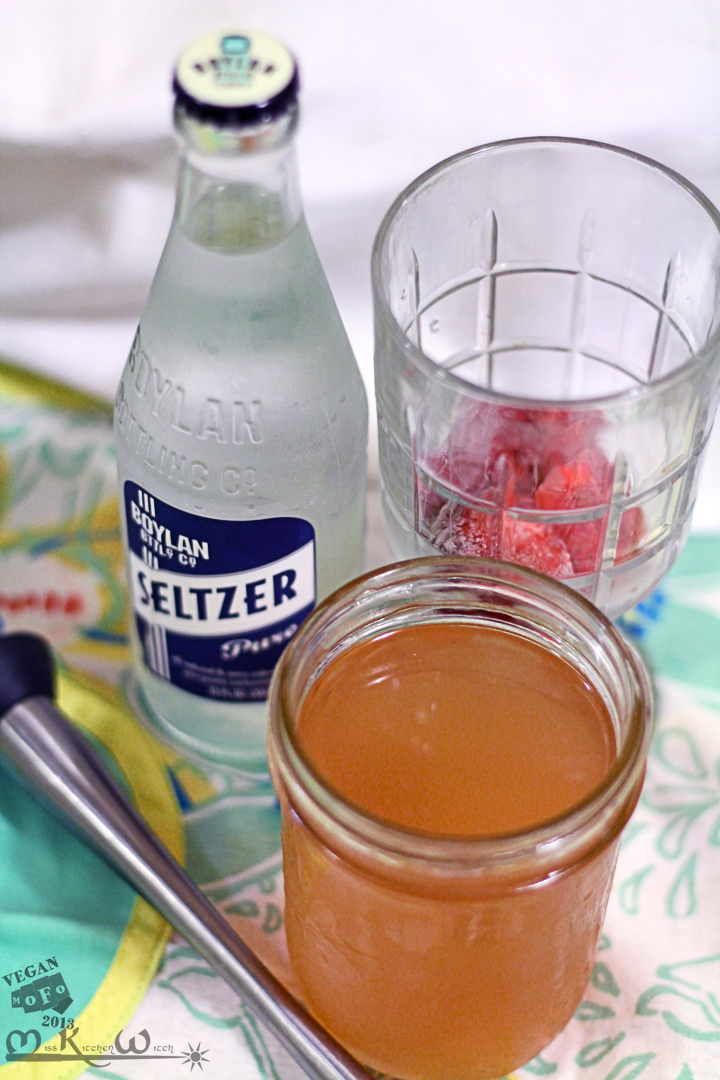 For the cocktail, place a few frozen strawberries in a glass and allow to thaw for about 10 minutes. Sprinkle with a pinch of raw sugar, the squish up a bit with a meddler. Add a few ice cubes and pour in a shot of your homemade rhubarb vodka. Top up with your favorite tonic or seltzer and garnish with mint or a slice of lemon!