Sometimes you've got to get a little messy to get your paws into something good. Sometimes you can't go camping. Sometimes you can't start a fire in your apartment. So when that gooey, hot, chocolately, marshmallow craving strikes—you've got to get your fix. Turns out that popcorn is the perfect vessel for that. Mix up your movie nights with this sweet treat. Not enough s'more satisfaction? Shake it up with a Toasted S'more Martini!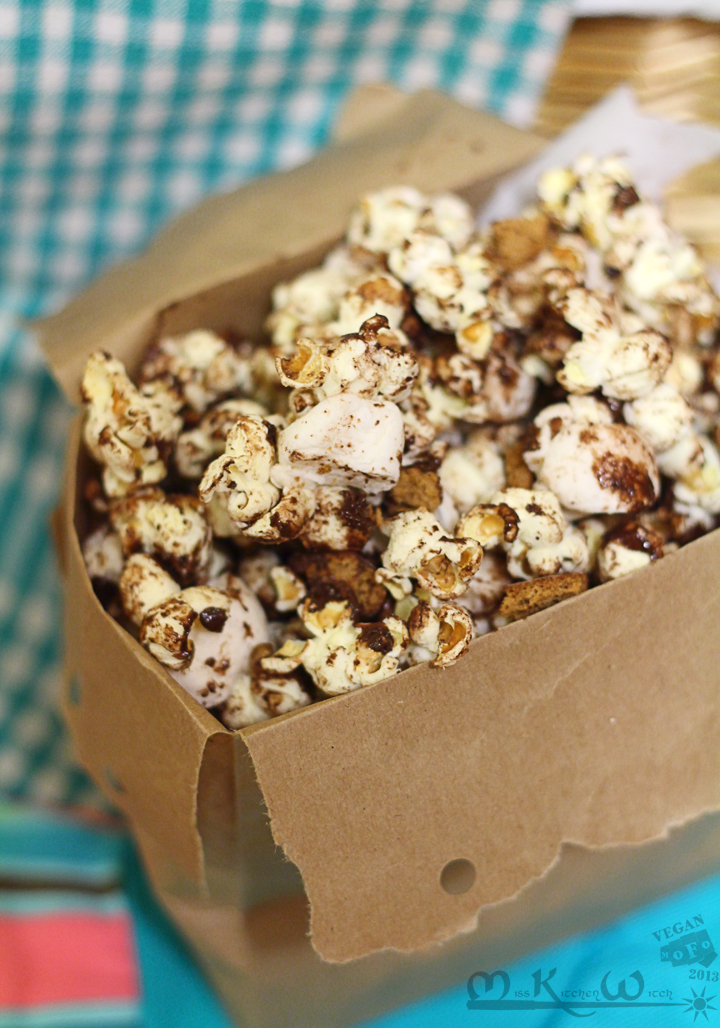 Ooey-Gooey Vegan S'mores Popcorn (makes about 10 cups popcorn)
Ingredients
1/2 cup popcorn unpopped
2 tbsp hazelnut or coconut oil
2 tbsp sugar
1 tbsp cocoa powder
1 cup Dandies Vegan Marshmallows, cut into mini marshmallow size
1/2 cup graham cracker pieces or ginger snap chunks
1/4 cup chocolate chips
1/2 tsp salt
Pop the popcorn in an air popper per manufacturer's instructions on in a microwave in a glass bowl, covered with a plate. Drizzle popcorn with 1/2 the oil, 1/2 the sugar, and all the cocoa powder. In a small pan, melt the remaining tbsp of oil and sugar together. Once sugar is dissolved, drizzle over the popcorn and mix to coat thoroughly.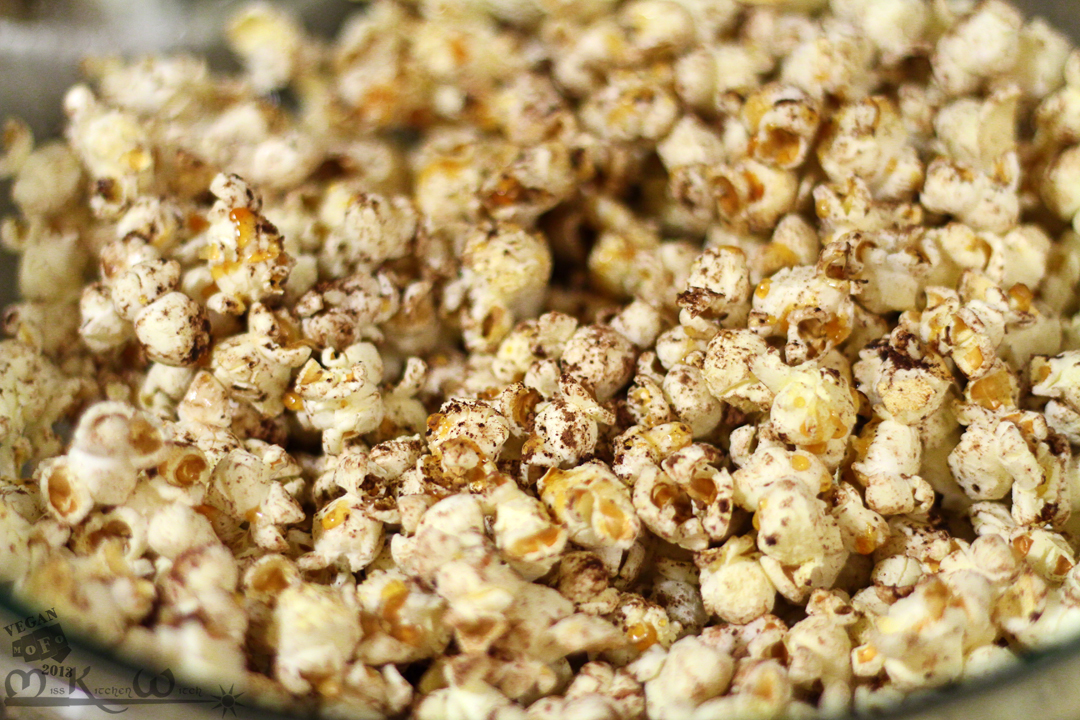 Line a baking sheet parchment paper and spread popcorn out on top of it. Sprinkle the marshmallows, chocolate chips, and cookies on top.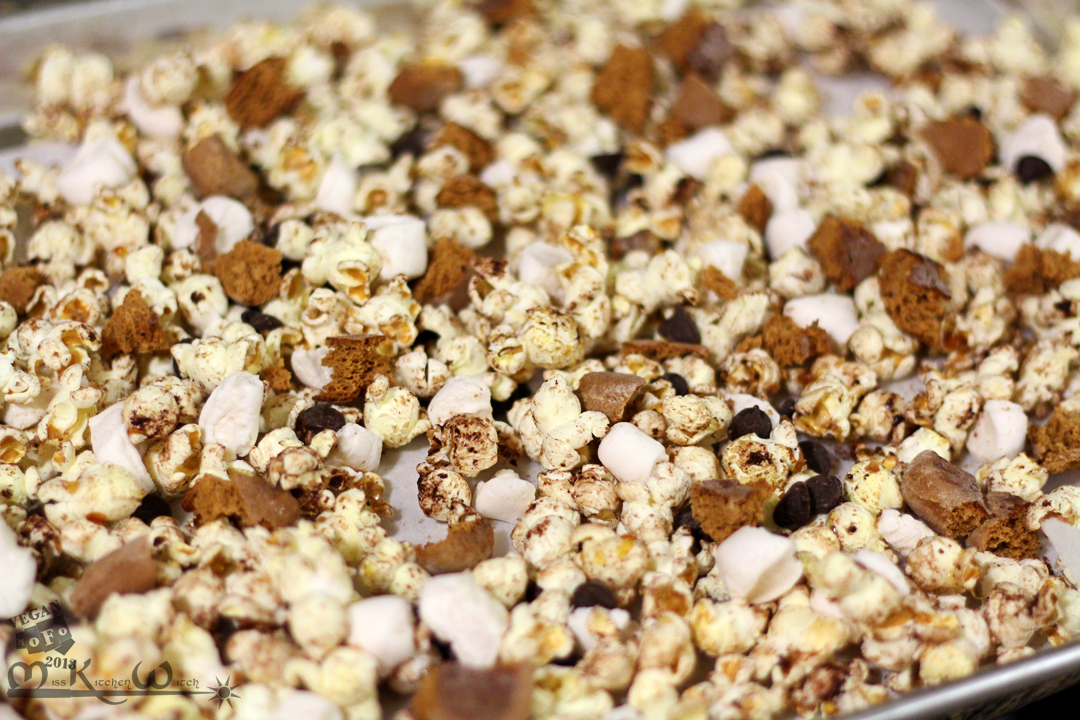 Bake at 350°F for 5 minutes just to melt chocolate and make marshmallows squishy. Remove from oven and mix around with a spatula to make it super messy. Sprinkle with the salt and serve warm.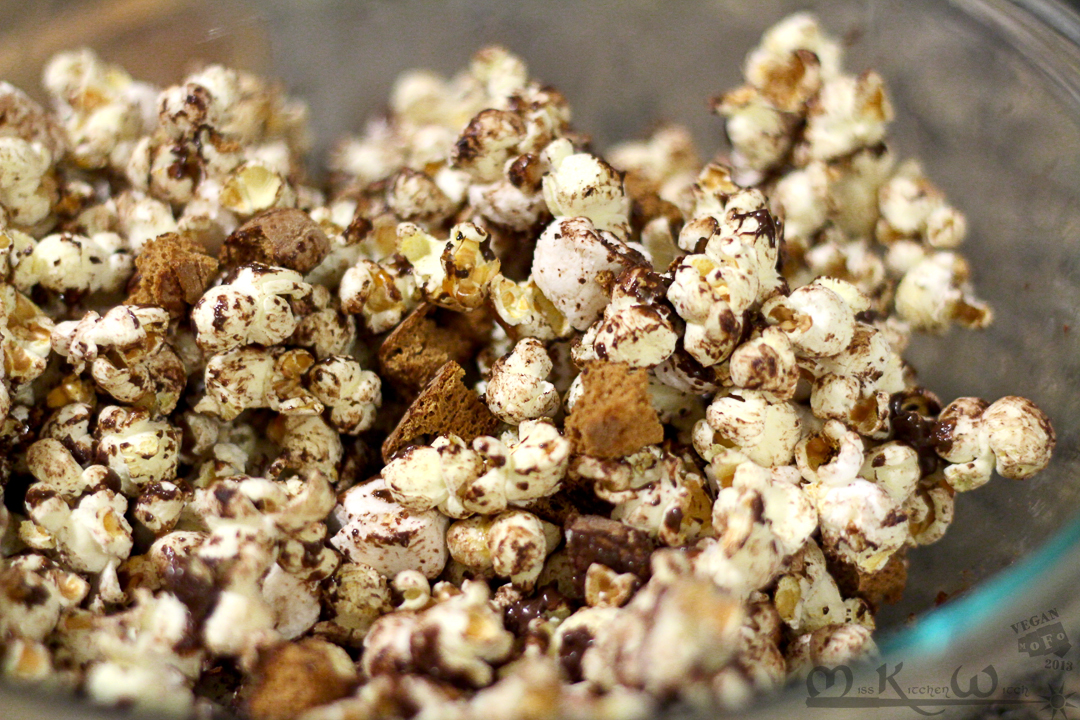 Theoretically, you can eat it without baking it and be a lot less messy. But where is the fun in that?