As a kid, my family went on a lot of roadtrips. We visited San Francisco a few times, stopping at all the landmarks: the Golden Gate Bridge, Golden Gate Park, The Japanese Tea Garden, the cable cars, fisherman's wharf, painted ladies, The Ferry Building, Alcatraz, and so on. I remember going through Chinatown and ending up in a dark alley peering into a little dingy hole-in-the-wall 'business', watching ladies make fortune cookies on tiny hot skillets. They worked like lightening, pouring, folding, shaping. Despite the state of the place, it smelled really good and felt just as much a part of San Francisco's character as the Bay Bridge.
Those were fresh, hot fortune cookies. Crunchy and just a bit sweet, I haven't tasted their equal in years. Many commercial fortune cookies are accidentally vegan, but I've also seen a lot that contain lard. So, I generally avoid them by habit in fear that they might be mis-labeled. I don't want to accidentally eat animal fat because of a poorly translated wrapper. So, I set off to make my own. Making the fortune slips are always fun too. You can make them inspirational, weird, funny, and of course vaguely threatening. Have those ready to go before you start making your cookies. Most recipes you'll see require baking them in an oven, but that's really not how their made and that always bothers me.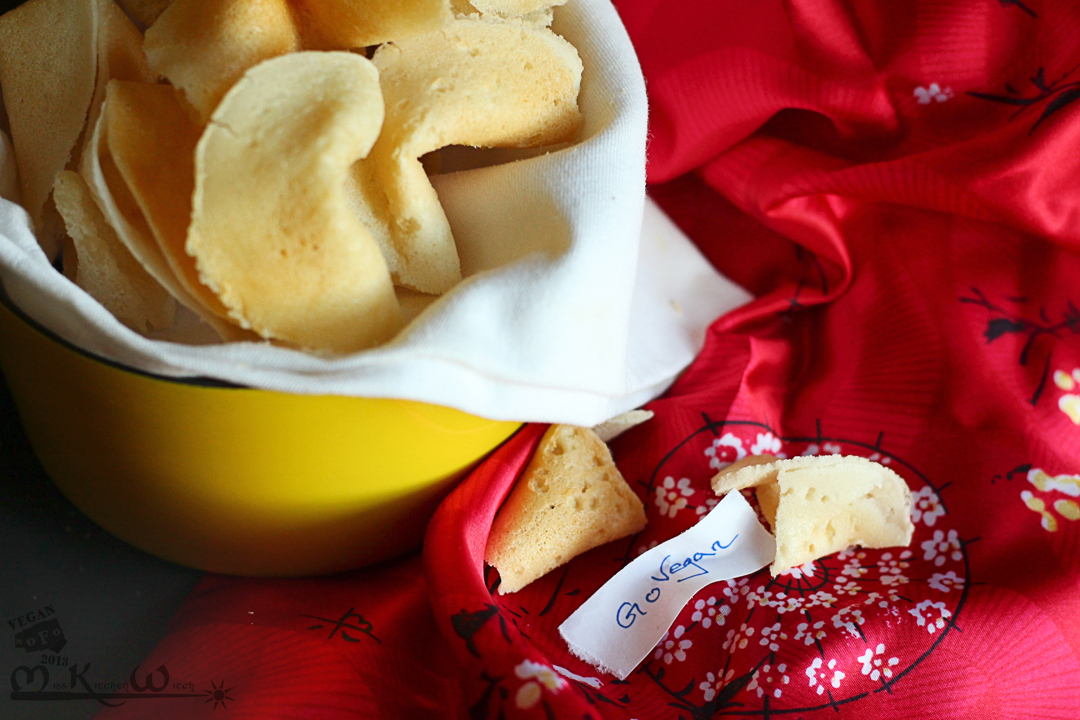 Vegan Fortune Cookies (makes about 12 cookies)
Ingredients 
1 1/2 tsp ener-g + 3 tbsp water
1/3 cup powdered sugar
2 tbsp mild oil
1/4 cup cornstarch
2 tbsp gluten-free flour
1/4 cup water 
Beat the ener-g and 3 tbsp water with a whisk until frothy.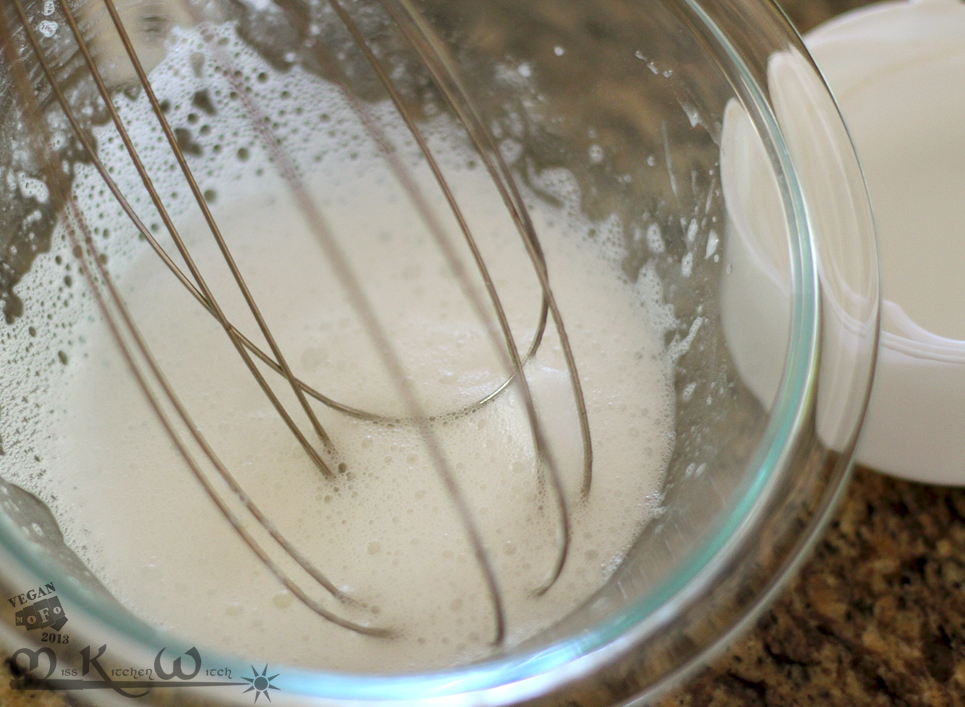 Beat in sugar, a little at a time. Fold in the oil. Add the rest of the water, flour, and cornstarch—whisking up again.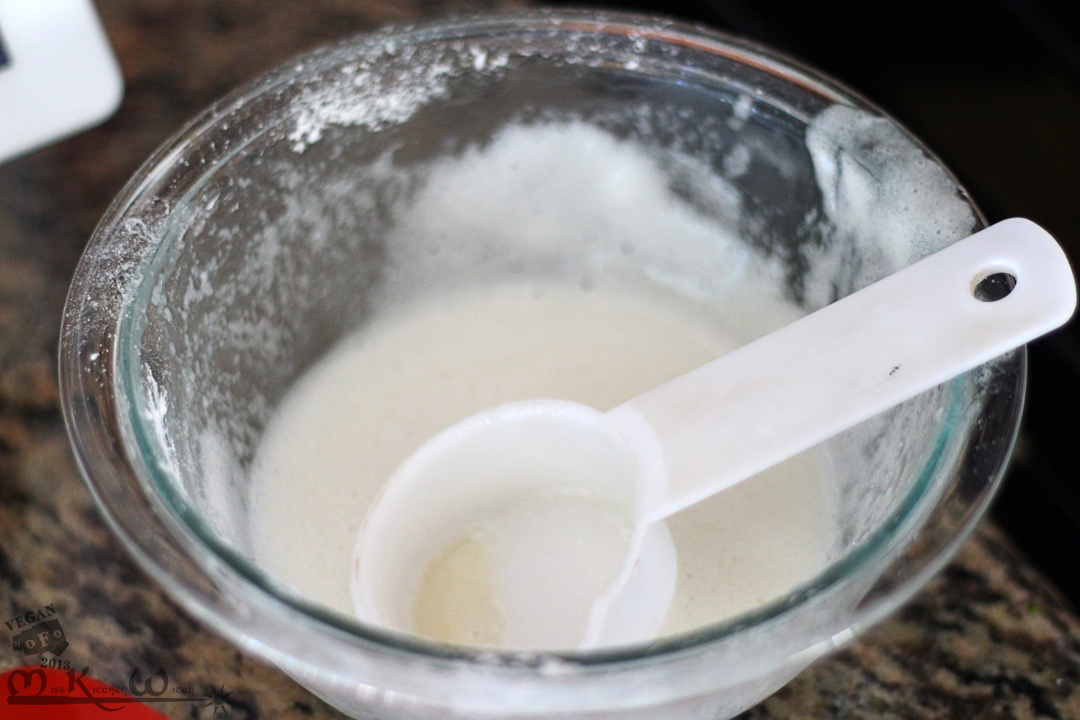 Heat a well seasoned griddle to medium heat. An electric pancake griddle is idle, but I used a nonstick pan over medium-low flame. It should be hot enough to start cooking, but not form large bubbles. Pour by a scant tablespoon on to the griddle and spread with the back of a spoon to about 4 inches and cook until edges are slightly brown (5-8minutes).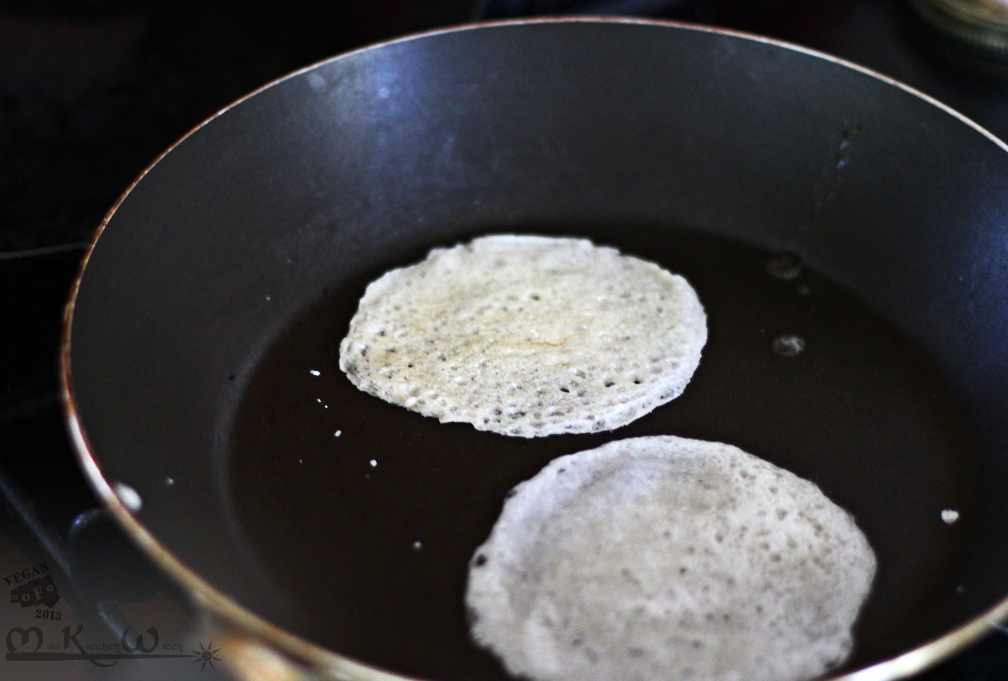 Peel the edges up very gently with a very thin food turner, then pull up and flip by hand. If cookies stick, they need to be cooked a little longer. Cook other side until light brown. Be careful to keep temperature even. Remove from pan and place fortune paper on cookie as soon as it is removed from the griddle. Fold opposite edges together, forming a semicircle.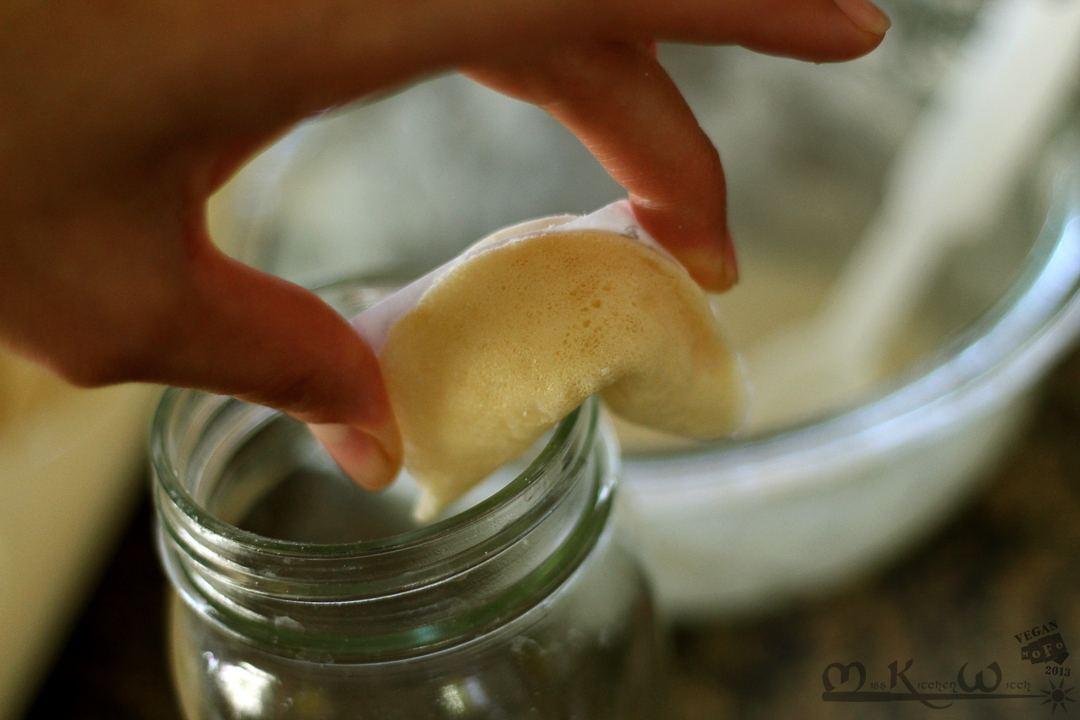 Crease crosswise at the center, then bend the opposing corners together by pushing onto the lip of a glass or jar. Set in a muffin tin until cookie cools and holds its shape. Wipe griddle, whisk batter, and repeat.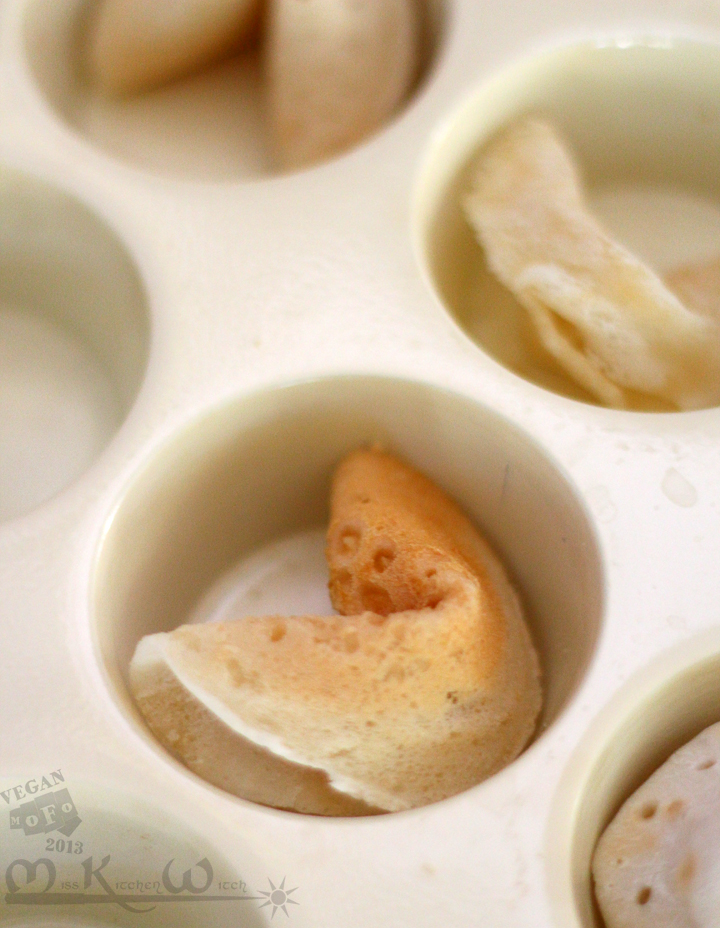 You have to work very quickly because once they're off the griddle, they get brittle. They're hot too, so mind those digits. Store in an air tight container once cooled.