Day 7 of the Vegan Month of Food
Acorn squash get their name from the obvious resemblance of shape to little tree acorns, but you might also hear them called pepper squash. I guess they look like giant bell peppers a bit too. I love this dish because it is so simple and so elegant. I like to see other things done with acorn squash besides stuffing it full of grains, etc. The sugars in the balsamic blend with the orange juice, browning and caramelizing the squash beautifully. I imagine this would be a great addition to a Thanksgiving feast or part of a quiet fall dinner.
Instead of orange juice, you can use orange marmalade with a few tablespoons of water added. The orange slices and skin of the squash cook down and are not at all tough or chewy.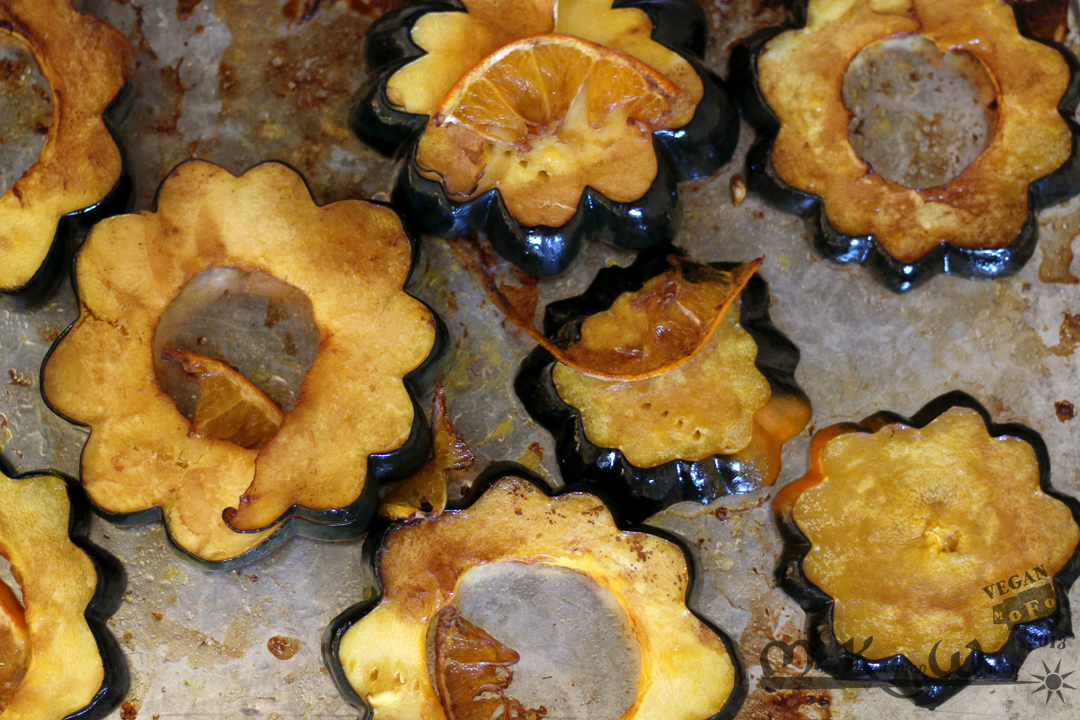 Orange-Balsamic Roasted Acorn Squash (serves 2-4 as a side)
Ingredients  1 acorn squash, cut 1/2 inch rings  2 tbsp balsamic vinegar  2 tbsp olive oil juice from 1 orange  1/2 an orange, sliced thinly  salt to taste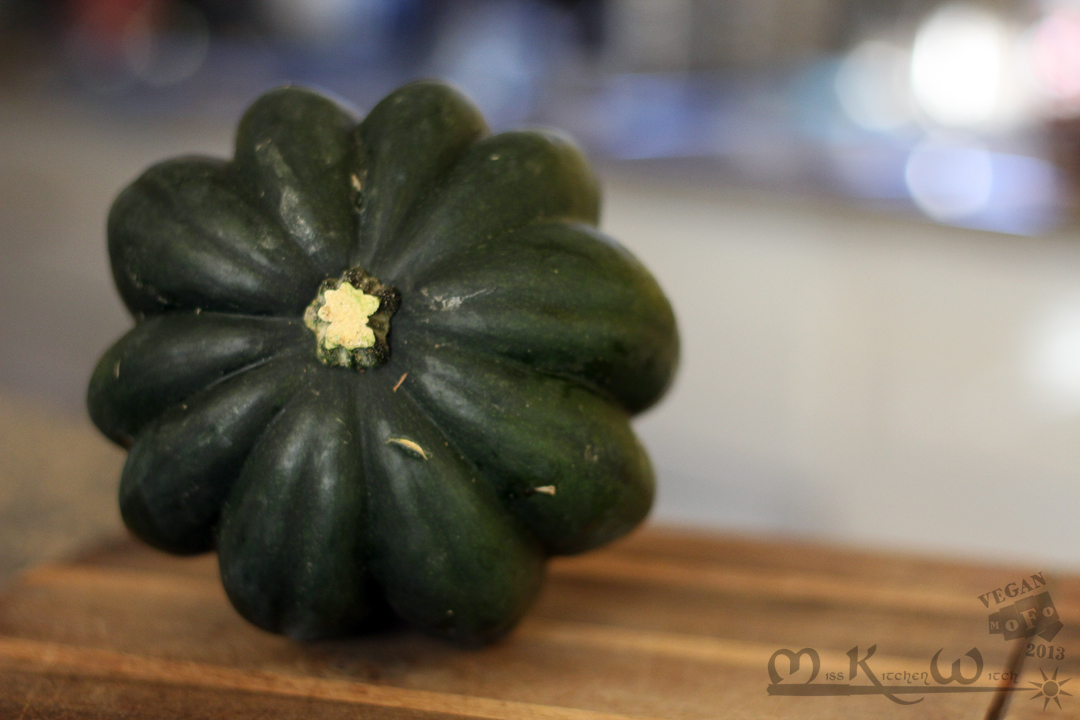 Preheat your oven to 425°F. Lightly oil a baking sheet and arrange the squash rings evenly.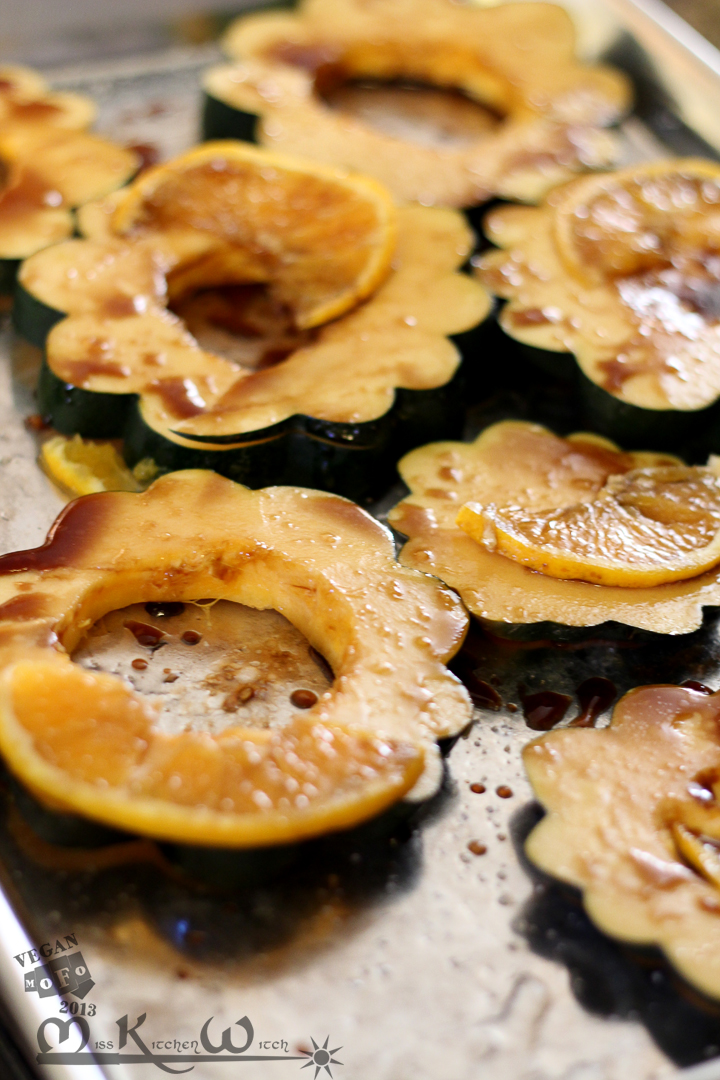 Mix together the vinegar, oil, and orange juice. Brush the squash with 3/4 of the mix and top with the orange slices. Sprinkle with a little bit of sea salt and bake for about 20 minutes.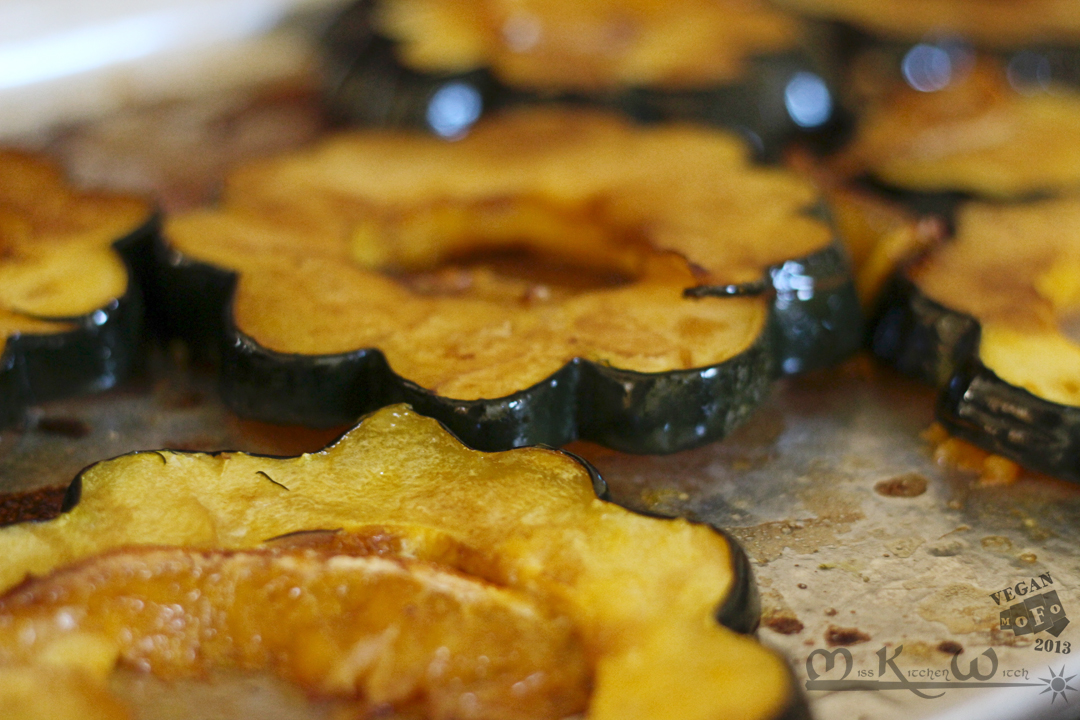 Flip the squash and pour the rest of the vinegar mix on top. Bake for another 10-15 minutes or until the squash is very tender. Allow to cool slightly, but serve hot with a little orange zest if desired!