Day 5 Vegan Month of Food
This was inspired by a recent post on Food52 for Roasted Cantaloupe. I thought it was particularly exciting because I love grilling and baking fruit so much. I've grilled watermelon before, but never cantaloupe. It also just so happened that Monkey Man sliced up a cantaloupe without checking or tasting any of it! We ate what he packed anyway, with just a little bit of annoyance.
I was so surprised when I took my first bite and not because of how delicious it was. It tastes just like pumpkin! Because the cantaloupe is firm and not as juice as a ripe melon, it has the very texture of a squash. Cooked, it is identical to firm pumpkin or butternut. They're all related I suppose. This version is dusted with ground cardamom, drizzled with agave, and then topped with some homemade vegan cheese crumbles. So incredibly tasty, it's the perfect late summer treat.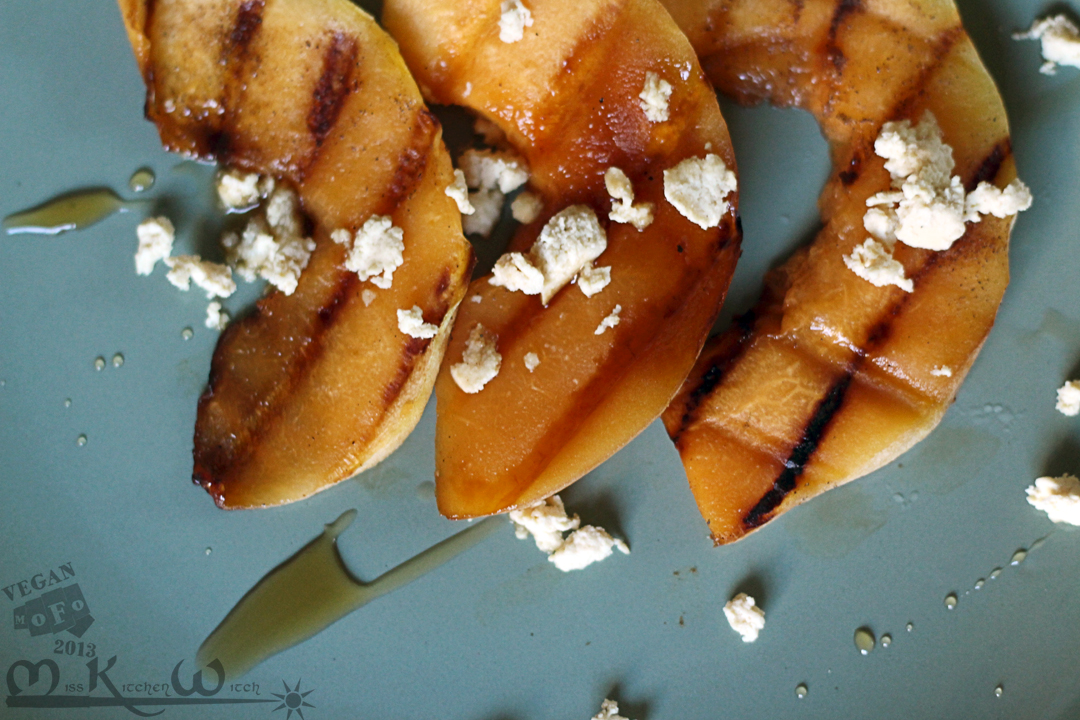 Grilled Cardamom Cantaloupe with Swiss Cheese Crumbles (serves 2)
Ingredients 1/2 unripe cantaloupe ground cardamom coconut oil 1/2 cup
Homemade Swiss Cheese from the Uncheese Cookbook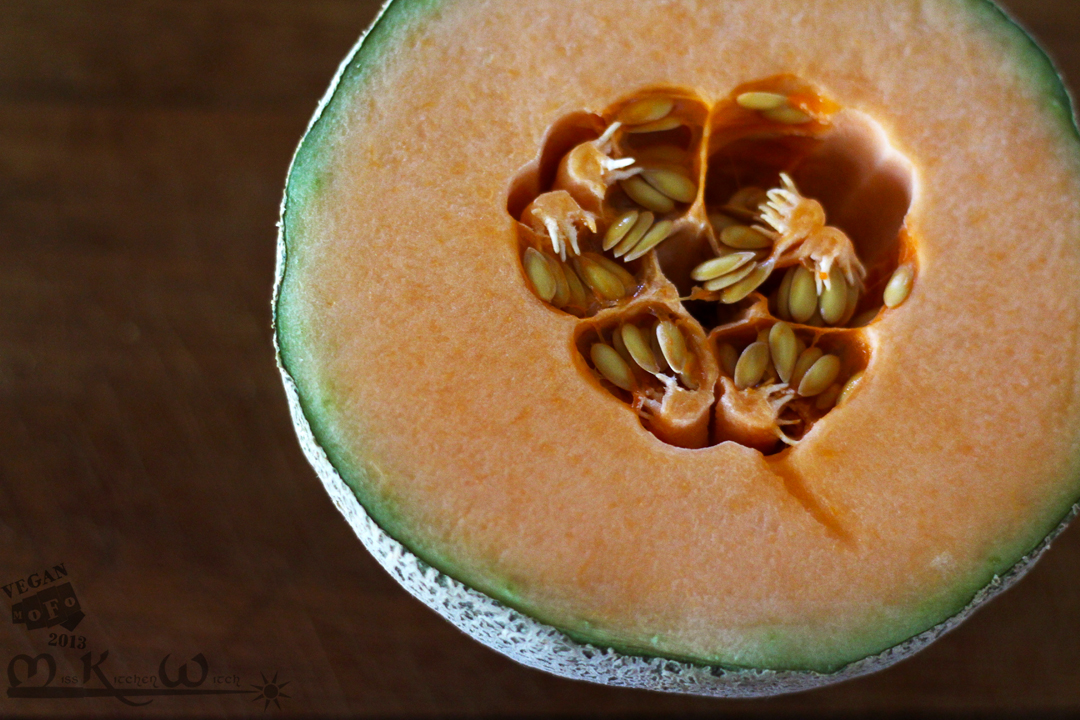 Seed, peel, and slice the cantaloupe.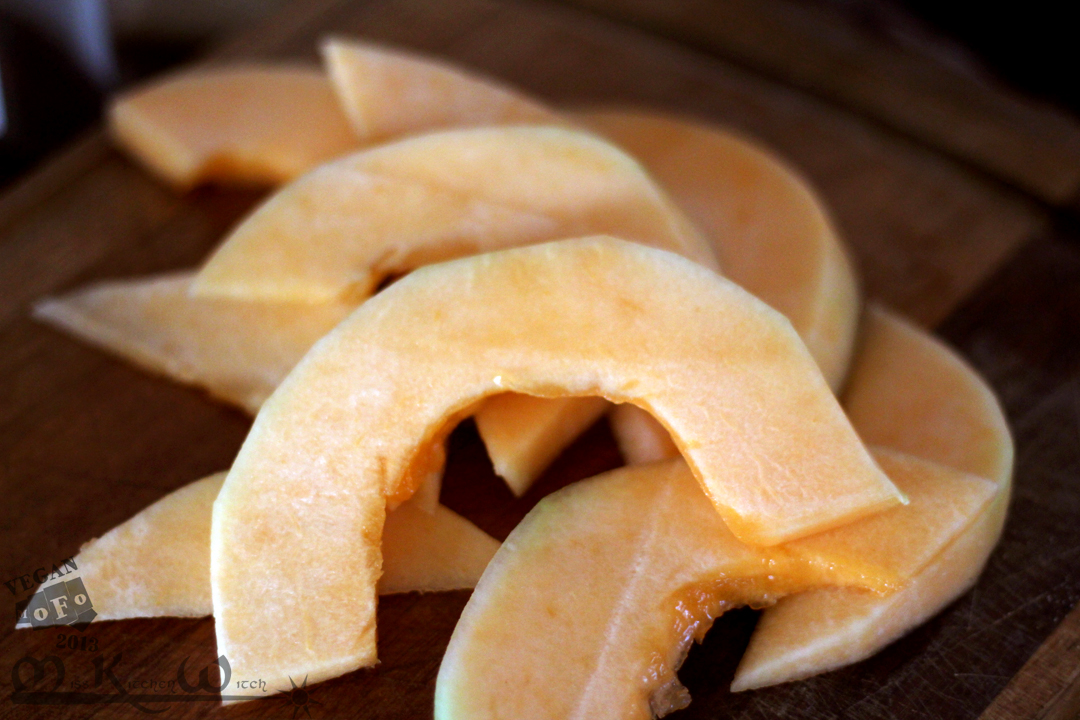 Melt a tablespoon of coconut oil on a grill pan or frying pan over medium heat. Arrange the cantaloupe slices on the pan and cook for about 10 minutes, then flip. Drizzle with a little agave and dust with a few pinches of the ground cardamom. Cook for another 8 minutes until completely soft and caramelized.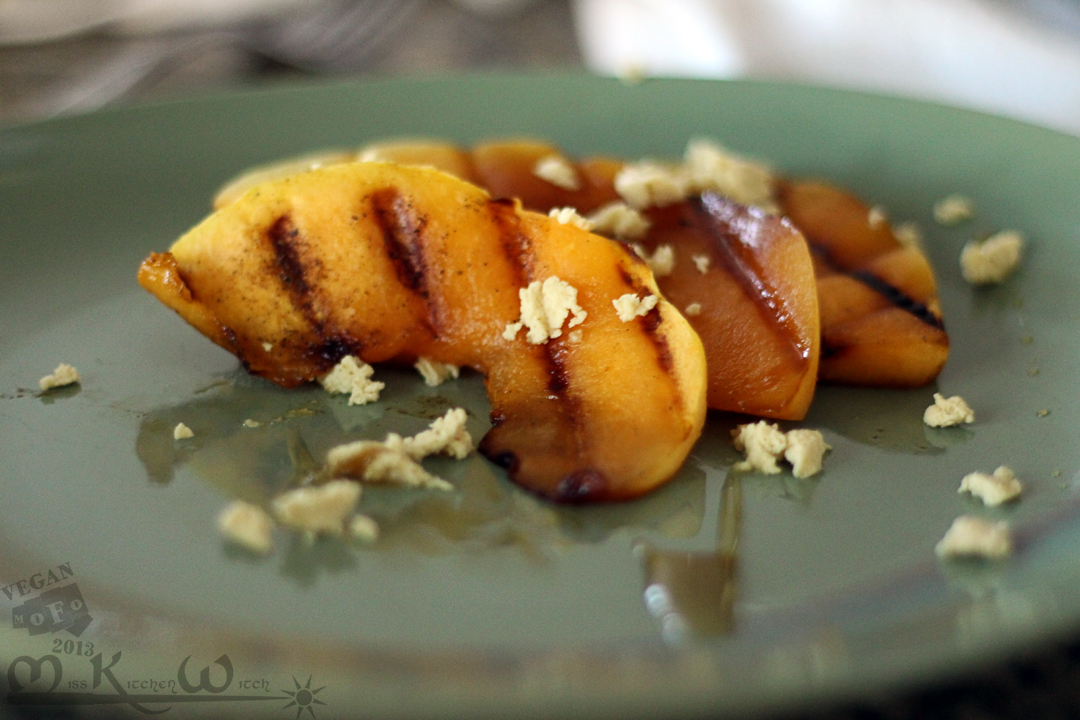 Sprinkle with a little salt and crumble the cheese over the hot slices. Drizzle with a little more agave. Serve hot or chilled.