This is my very own vegan take on an English Christmas tradition. It dates back to medieval times, though it wasn't popularized in England until the Victorian Era. Christmas Pudding is served flambé with a sprig of holly and topped with brandy butter, a treat like no other. I recommend making it on 'Stir-up Sunday', the Sunday following Thanksgiving, to allow for enough time to age. On the Christian Advent Calendar, it is 5 weeks before Christmas. On 'Stir-up Sunday', everyone takes a turn stirring the batter to make a wish. However, the earlier you make this, the better it is—I'd say closer to Halloween.
Illustrations and cards often show Christmas puddings to be perfectly round. This is because those of the lower classes, that may not have been able to afford a special mold to steam the pudding in and instead steamed it in tied up in layers of cloth—yielding a cannonball shape. You can use a ceramic or metal bowl, find a special mold online, or tie it up tight with cheese cloth. Sometimes small charms or coins are hidden in the pudding, which are believed to bring wealth in the coming year.
I must be clear that this is not a fruit cake, nor is it a pudding in the American sense. As it ages, the alcohol breaks down the fruit and melds it with the flour portion of the cake. It is heavy and dense like a pound cake and more moist than fruit quick-bread. This is going to be my new family tradition to pass down.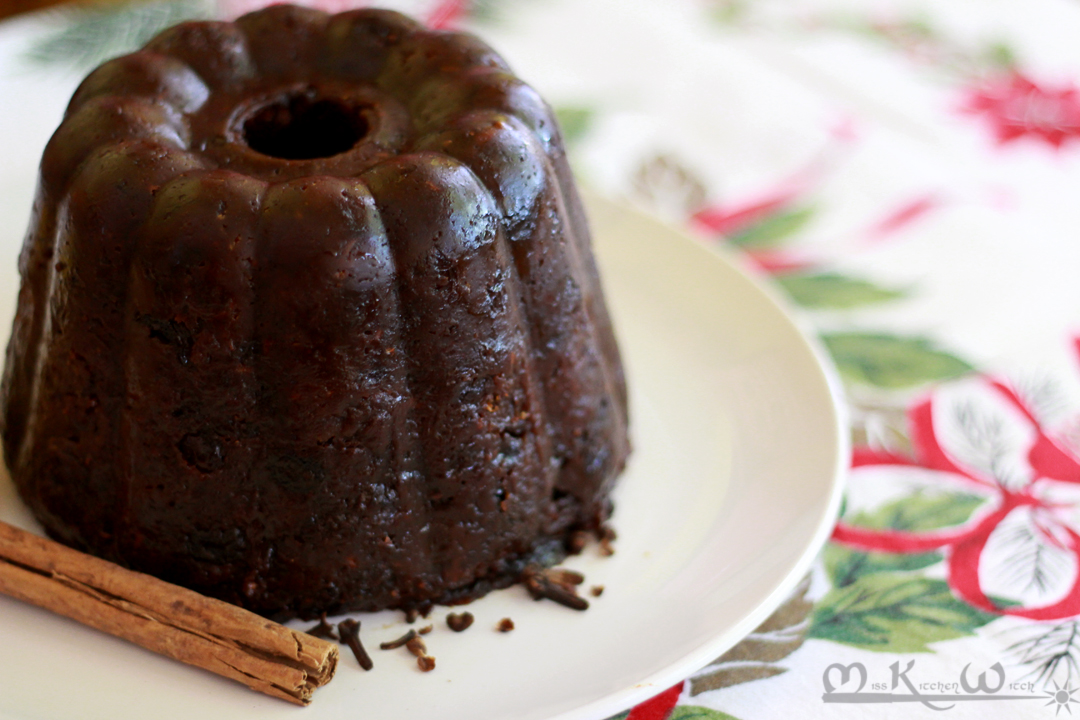 Vegan Christmas Pudding  (serves 8-10)
The Plum Pudding
1 cup raisins
1 cup golden raisins
1/2 cup currents or cranberries
1/2 cup dried apricots, diced
1 cup prunes, diced
3/4 cup brandy (+ extra for feeding and lighting on Christmas day)
1/4 cup ginger liqueur, ginger wine, port (or 1/4 extra of brandy)
1 tbsp cinnamon
1 tbsp nutmeg
1 tsp ginger
1 tsp allspice
1 tsp cloves
zest and juice of one lemon
zest and juice of one orange
1 cup bread crumbs
3/4 cup sugar
1/2 cup flour
1 tbsp flaxmeal
1 1/2 tsp baking powder
1/2 tsp soda
1/2 cup vegan butter or cold coconut oil
1 tbsp cornstarch (opt)
1/4 cup soymilk
1/4 cup molasses
Brandy Butter Sauce
2 tbsp vegan butter
2 tbsp flour
2 cups cashew cream (or other nondairy milk)
2 tbsp powdered sugar
1/4 cup brandy or rum
pinch salt
In a large bowl combine the dried fruit, alcohol, citrus, and spices. If not using the ginger wine, add an extra cup of brandy. Allow to soak at least a few hours or overnight.
Mix together the dry ingredients: bread crumbs, sugar, flour, flax, baking powder, and soda. Crumble in the oil, like you would a pie crust until the oil is in pea-sized pieces.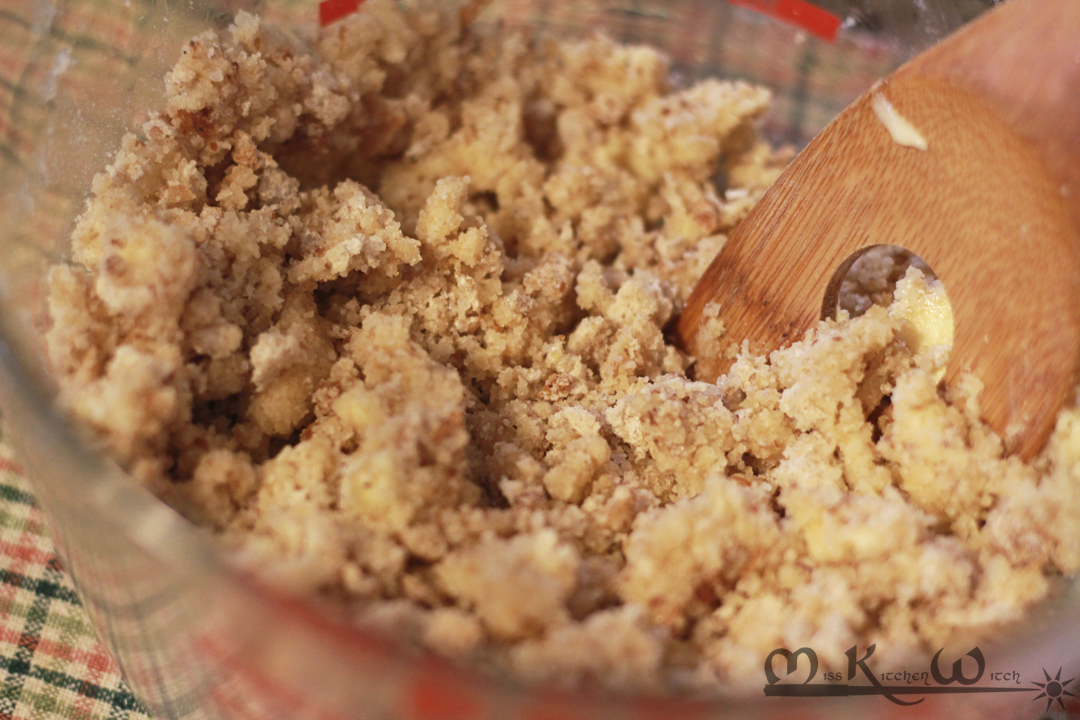 Add the soaked fruit into the dry ingredients and until well combined. Whisk together the cornstarch, soymilk and molasses and fold into the fruit.
Pour into a greased mold or bowl and cover the top with parchment paper and foil and secure with a thick rubber band or twine.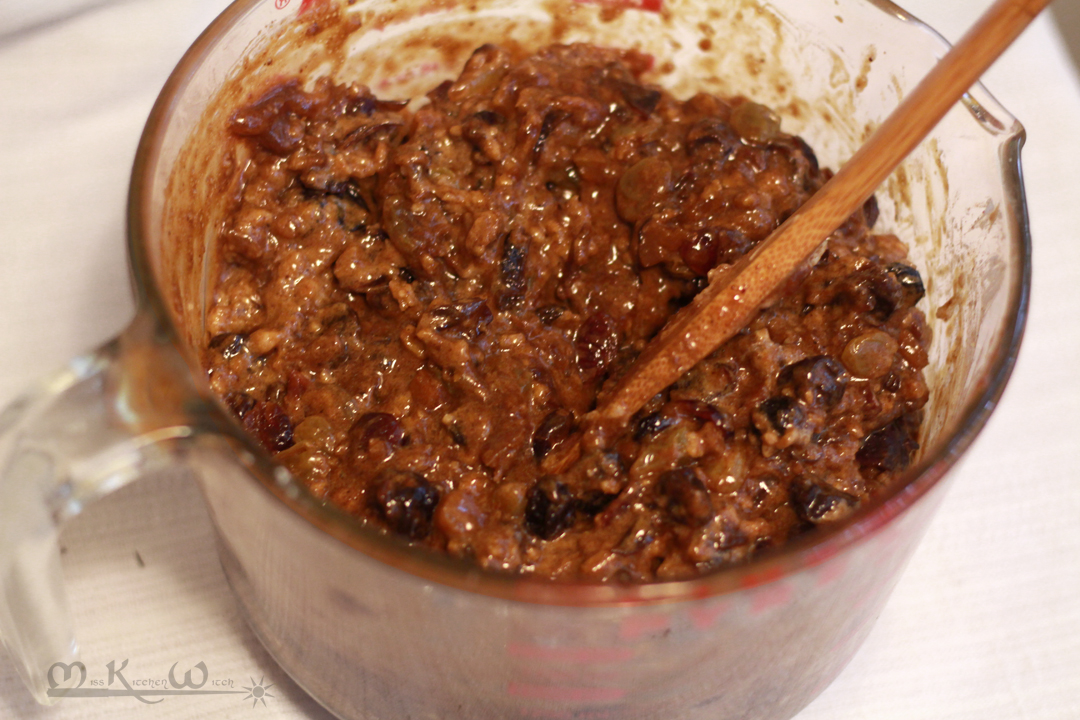 Steam in a stockpot steamer for 5-7 hours. Making sure to check the water frequently, to ensure the steamer doesn't go dry.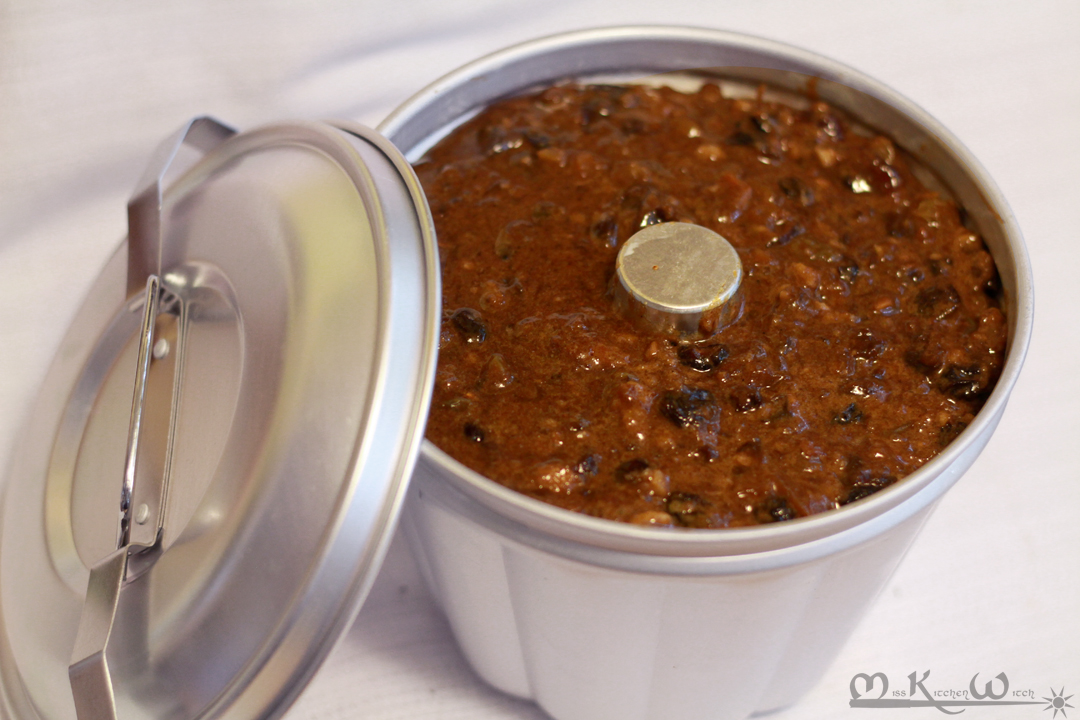 The pudding will be a deep, dark, spongey cake. Allow to cool completely before removing from mold. Prick a few times with a toothpick and add a few tbsp of extra brandy, allow to soak in. You will feed the cake with brandy like this about every other week, until Christmas. Wrap in parchment paper and then foil. Storing in an airtight tin and keep in a cool, dry place.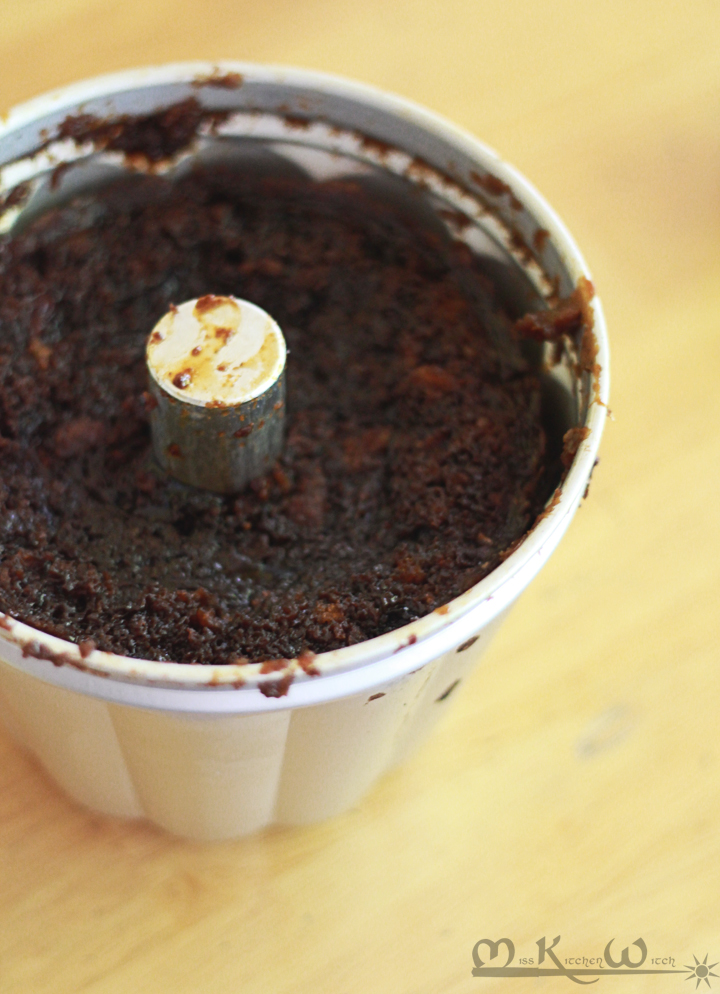 When the time arrives to serve your pudding, return the pudding to your mold and steam for about an hour.
For the sauce, melt the vegan butter in a saucepan over a medium heat, add the flour and stir to create a thick paste. Cook for 1 minute, stirring over medium heat. Whisk in the nondairy milk or cashew cream, stirring vigorously. Continue whisking for about 5 minutes or until you have a thick smooth sauce. Add the sugar and salt and whisk until dissolved. Turn down the heat and cook for 5 minutes stirring occasionally. Remove from heat and add the alcohol, serve immediately.
Remove the pudding from the mold and add a spring of holly for decoration. Heat a few tablespoons of brandy in a small saucepan, just until slightly warmed. Light the brandy with a match and pour gently over pudding. Turn out the lights, everyone make a wish, and together blow out the flame!