Gingerbread is my number 1 favorite type of cookie—thick, soft and chewy. I don't even ice or frost my gingerbread, but it's a nice little touch when people other than me are partaking. Bake a little long and roll a little thinner for gingerbread building. I've made many a house that is too soft to stay up, but just a longer in the baking time will make all the difference.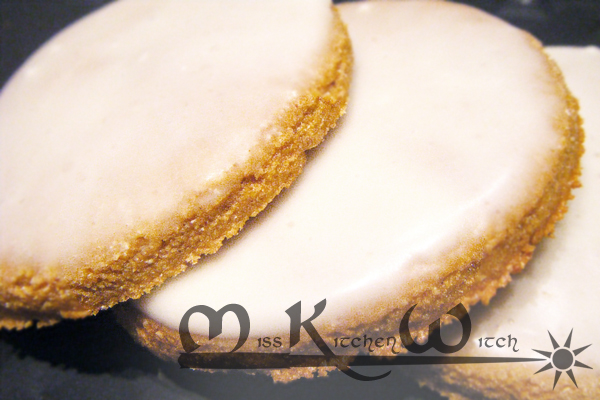 Vegan Whole Wheat Gingerbread Cookies
Ingredients 3/4 cup black strap molasses 1/2 cup turbinado sugar 1/3 cup water 3 tbsp vegan butter 2 2/3 cup whole wheat flour 1 tsp baking soda 1/2 tsp salt 1/2 tsp allspice 2 tsp fresh grated ginger 1/2 tsp cloves 1 tsp cinnamon
Mix the molasses, sugar, water, and vegan butter together in a large bowl. Blend everything up so your vegan butter kind of just floats there in your liquids. Mix in the remaining ingredients. Form the dough into separate balls, cover and refrigerate at least two hours.
When dough has been chilled enough, remove one chunk at a time and roll out into 1/4 inch thickness. Cut out into desired shapes. Bake at 350F for about 10 minutes. Glaze and decorate accordingly!