I may be a little bit late to the game, but you can still find many of these products floating around your stores before they start cramming candy canes down our throats. As a huge pumpkin lover I wanted to give you the lowdown on what you've missed or are missing out on this autumn! Don't forget that fall has really only just begun and Winter doesn't officially start until a few days before Christmas. So, rock those pumpkins my friends and don't let anyone tell you fall ends on November 1st!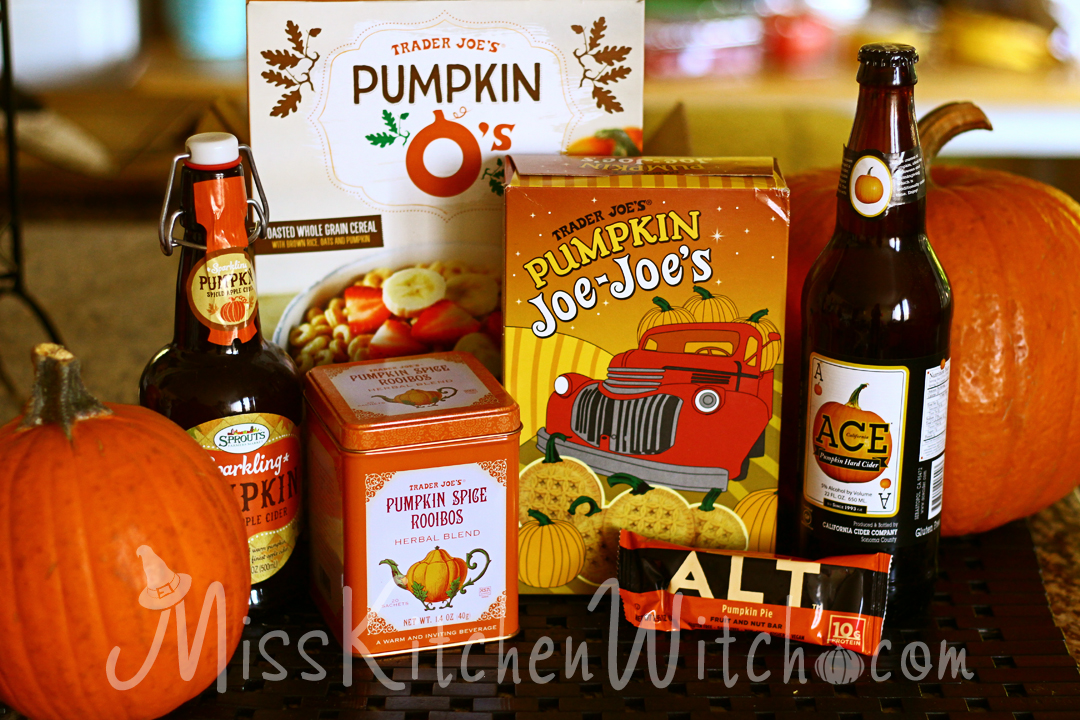 Trader Joes was on fire this year with pumpkin goodies—from the classic array of pumpkins (fresh and canned) to pumpkin baking mixes and cookies. I was in the first lucky wave to get my hands on the coveted Pumpkin Spice Joe Joes. But don't worry, you didn't miss much.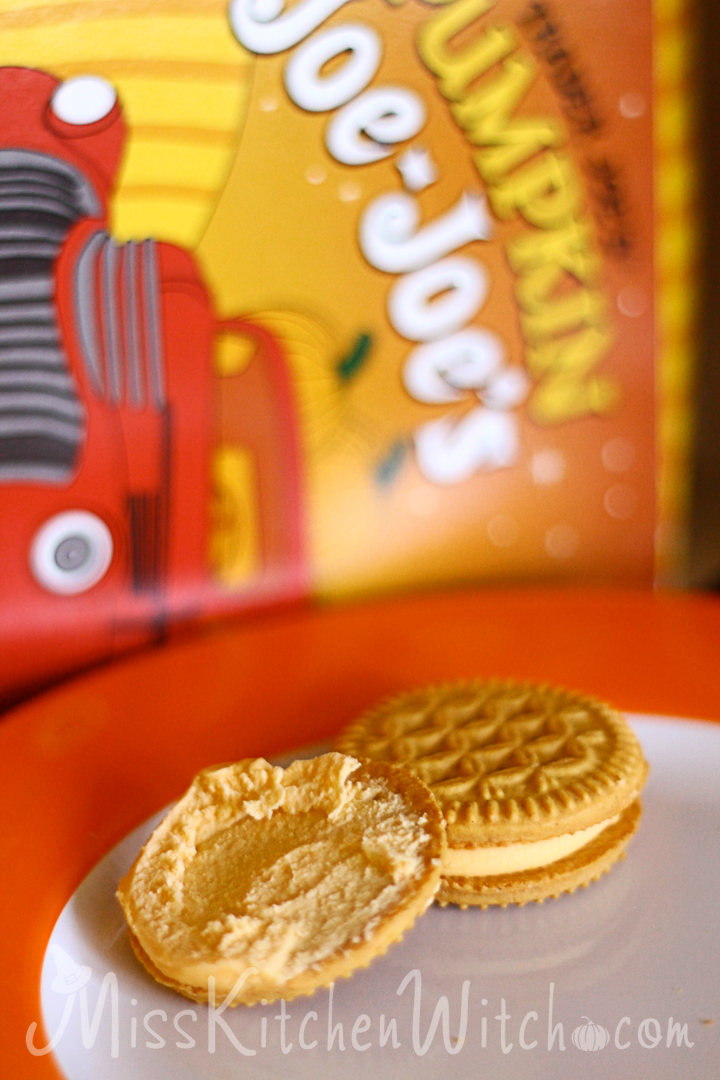 I'm a huge fan of the classic and candy cane flavored Joe Joes, so I was really looking forward to these 'accidentally' vegan treats. The outer cookie portion tasted exactly like the Trader Joe's ginger cat cookies. The pumpkin cream filling didn't taste like pumpkin at all… It tasted like spiced shortening. There were less cookies in the box than the plain joe joes, which was fine because I didn't really fancy them.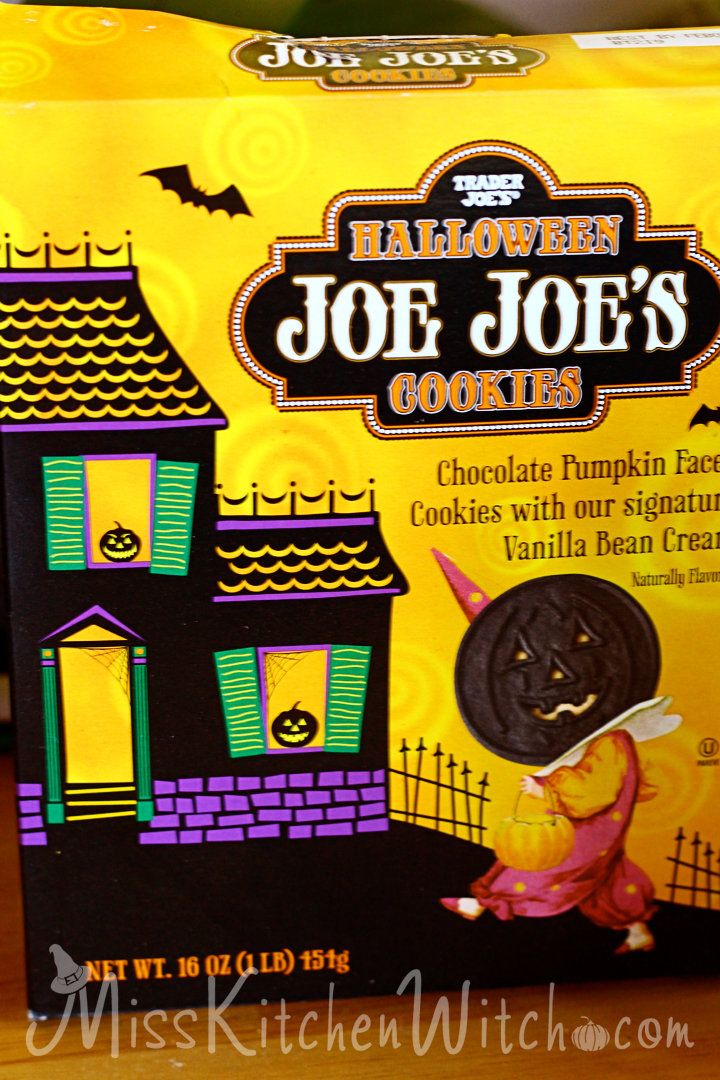 Looking for a better seasonal cookie? Get the cream filled Maple Cookies from Trader Joe's instead—or their Halloween orange cream filled Joe Joe's!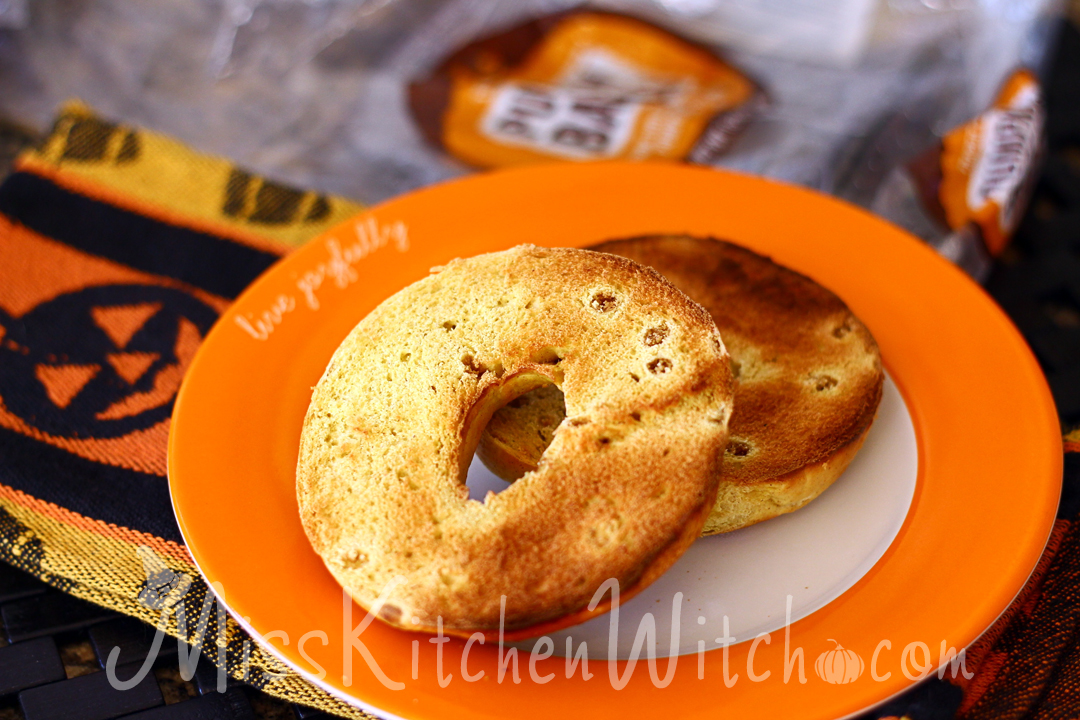 I had higher hopes for the even more elusive Trader Joe's Pumpkin Bagels. They were tasty, but definitely missing some depth. They were too sweet and I didn't think the bits of ginger did anything, other than shortening the shelf life. Instead, try my soft and flavorful Pumpkin Dinner Rolls!
Though they may have missed the mark on the Pumpkin Spiced Joe Joe and Bagels, they nailed it with the Pumpkin O's, which are even labeled vegan!. Thank goodness for more cereal without Vitamin D (sourced from lanolin/fat from sheep's wool in case you didn't know). While my boyfriend is all into a basic bowl of this autumn cheerios/pumpkin fruit loops with soymilk, I had other plans for these Pumpkin Os! Bring on the Dandies!!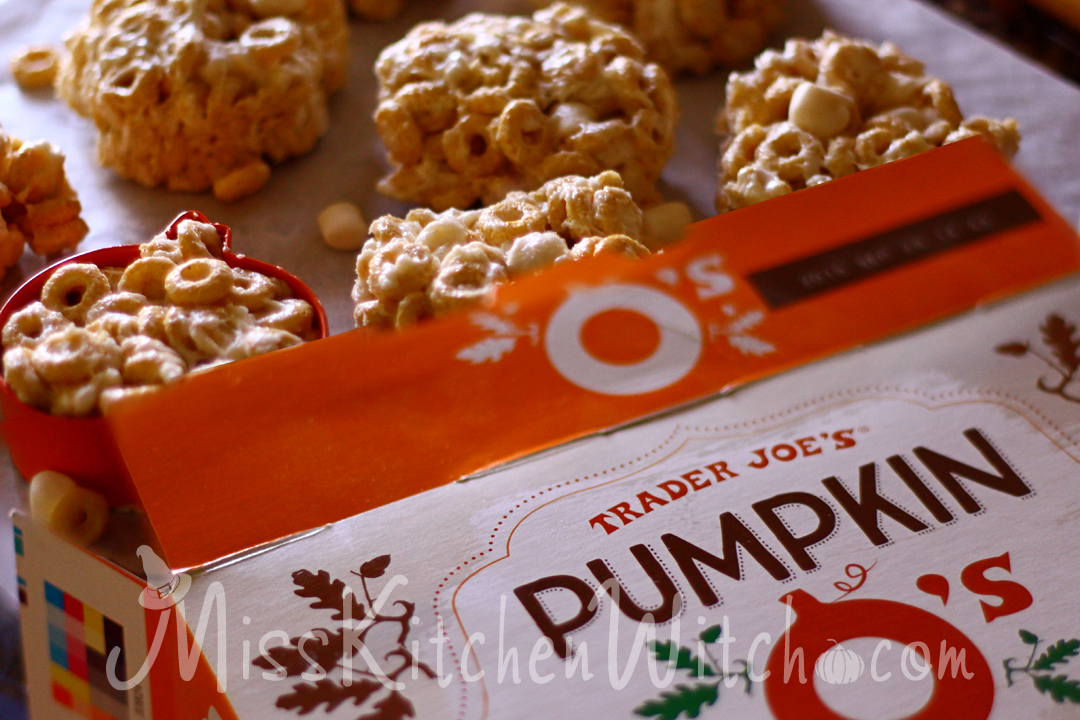 Pumpkin O's Marshmallow Crispy Treats (makes 9-10 treats)
Ingredients
2 tbsp vegan butter
1 bag Dandies Vegan Marshmallows
1 cup Dandies Mini Marshmallows
4-5 cups Trader Joe's Pumpkin O's
1/4 tsp salt
or
4-5 cups Nature's Path Whole O's Cereal (no Vitamin D!)
1 tsp pumpkin pie spice
Oil a 9×9 baking dish with cooking spray or vegan butter. Set aside.
Melt the vegan butter in a large pot over low-medium heat. Add the marshmallows and melt down, stirring constantly so they don't stick. After a few minutes, it should be a nice fluffy marshmallow goo.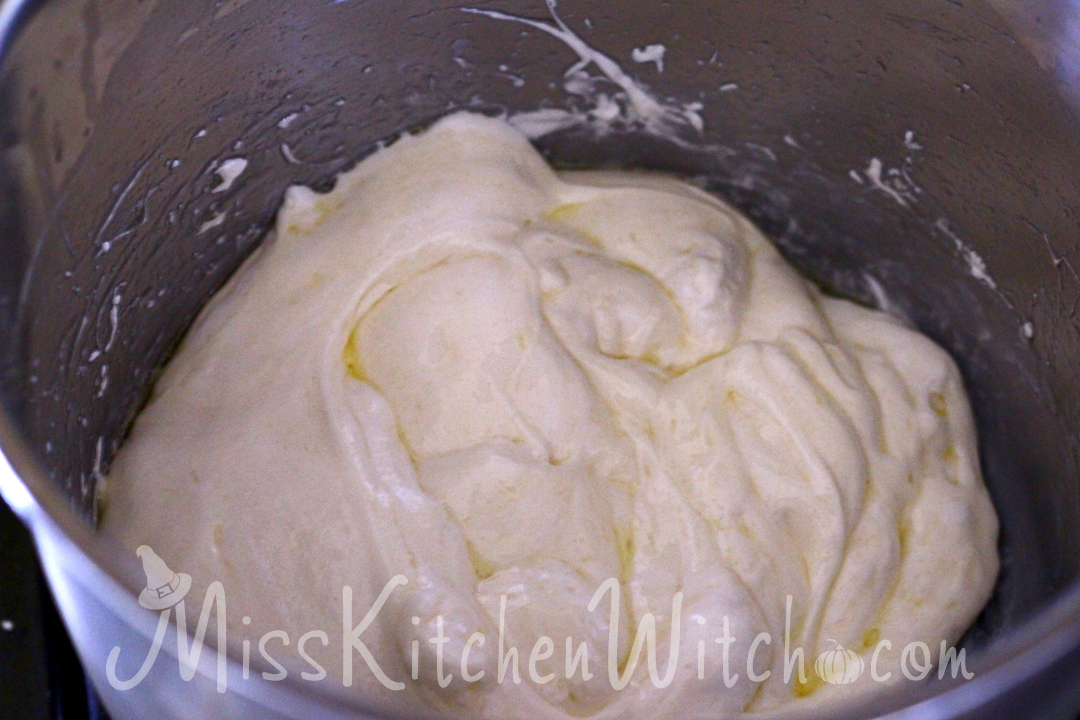 Remove from heat and add the salt (and spice if using non-pumpkin O's) and stir. Fold in the Pumpkin O's and stir quickly to coat. Use more or less Os depending on how crunchy or marshmallow-y you like your crispy treats. Toss in the Mini Marshmallows for a little more texture, as they won't melt now.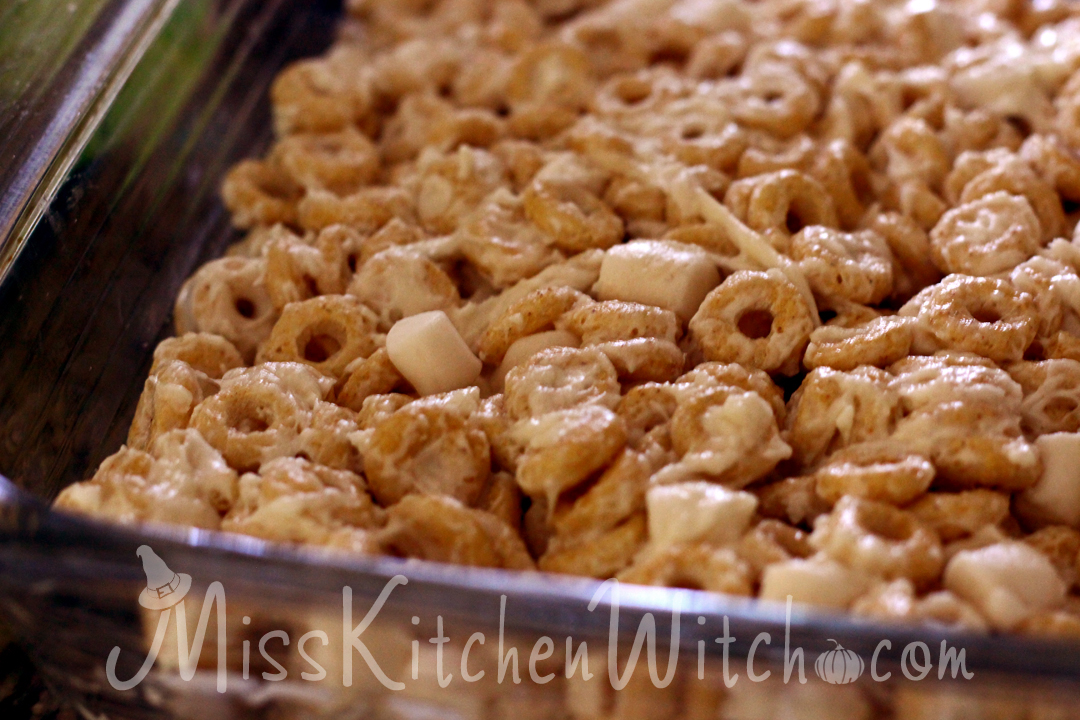 Carefully pack the coated Pumpkin O's into the prepared pan. Once completely cooled, cut or punch out shapes with a themed cookie cutter. Store in an airtight container.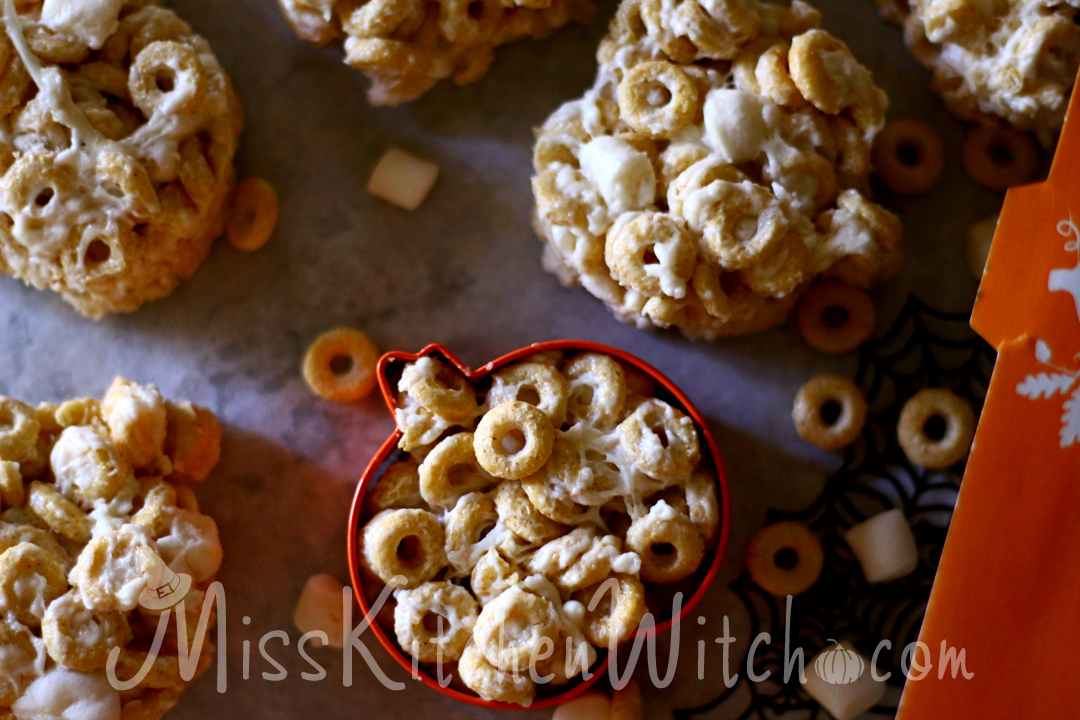 Another yummy pumpkin treat we found is the ALT pumpkin spice LARABAR. I saw them at Ralph's and Sprouts. Lots of protein, this one is mostly peanuts and pea protein instead of the usual cashew or almond Larabar base. They had a regular Pumpkin Pie LARABAR too, but not as many leftover.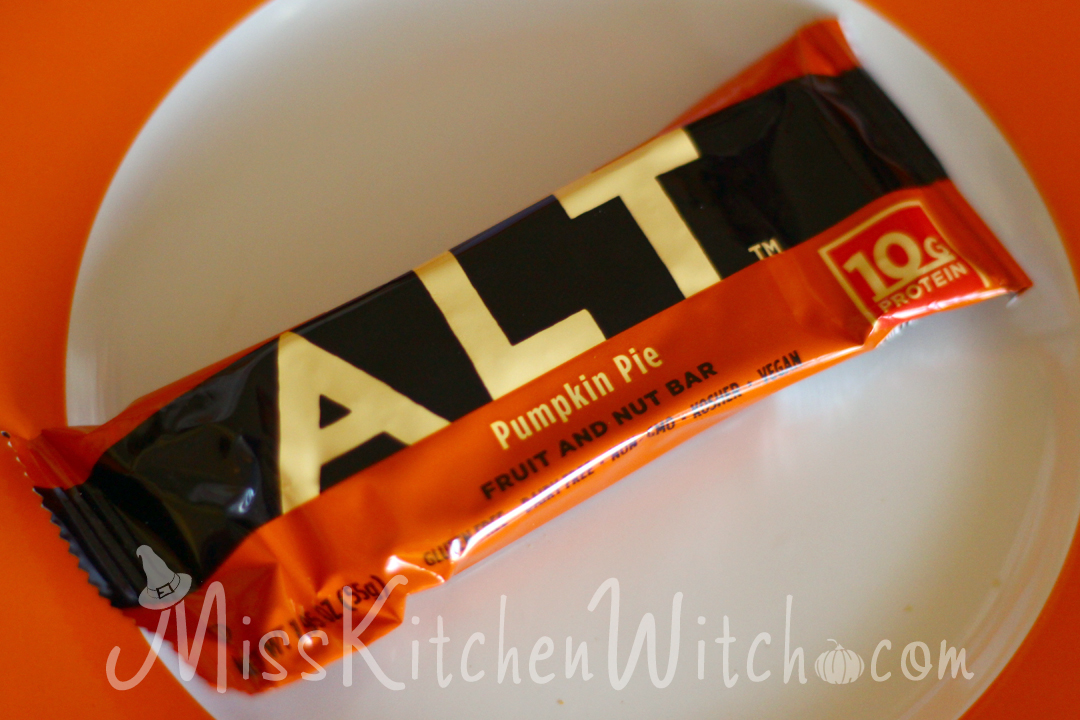 Plus, we found a whole bunch of pumpkin beverages to wash all this down! Pumpkin Rooibos tea, which my boyfriend really likes. Great for fans of herbal tea. Sprouts Pumpkin Spiced Sparkling Apple Cider—I got for the pumpkin as well as the bottle!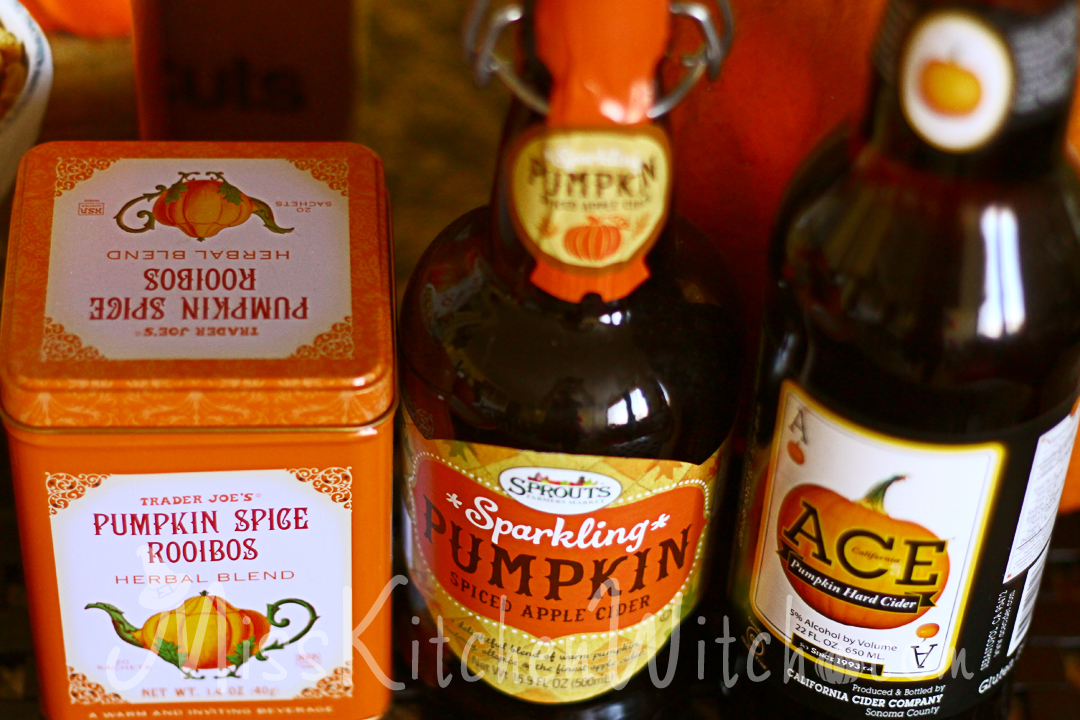 And of course Ace Pumpkin Hard Apple Cider. I got a few of the larger bottles like this from Trader Joe's, but also a 6-pack for $8 at Bevmo. They still had a bunch after Halloween, so get your butts down there. I've been drinking this all October long and will be until Thanksgiving. It's very light on the apple with the perfect amount of Pumpkin Pie, both actual pumpkin flesh flavor and spice. Want pumpkin beer without the beer? Than this is perfect for you! Almost all of Ace's ciders are vegan, just avoid the honey one. I also really like the pear and berry ciders as they tend to be on the dry side (not as sweet).
I'm sure I missed out on a lot of great pumpkin stuff, so feel free to fill me in on your favorite pumpkin treats of the season. In the meantime, try my Harry Potter Pumpkin Juice and keep the pumpkin fun rolling!