In the early stages of planning my Harry Potter Vegan Month of Food, I came across these delightful pumpkin shaped dinner rolls and thought they would make a great addition to a grand Hogwarts Feast! Though, I had some definite veganizing to do before they'd end up on my magical menu. The original was based on a kaiser roll and the shaping technique is pretty much unchanged and though I didn't like the flavors they used, I kept the saffron for color.
There was a market where I went to undergrad that sold pumpkin bagels every fall. They were my absolute favorite and I could eat them untoasted, straight out of the bag. I added some pumpkin spices to mimic my love of those bagels, but just a hint. These buns are light, fluffy, and pair magically with anything!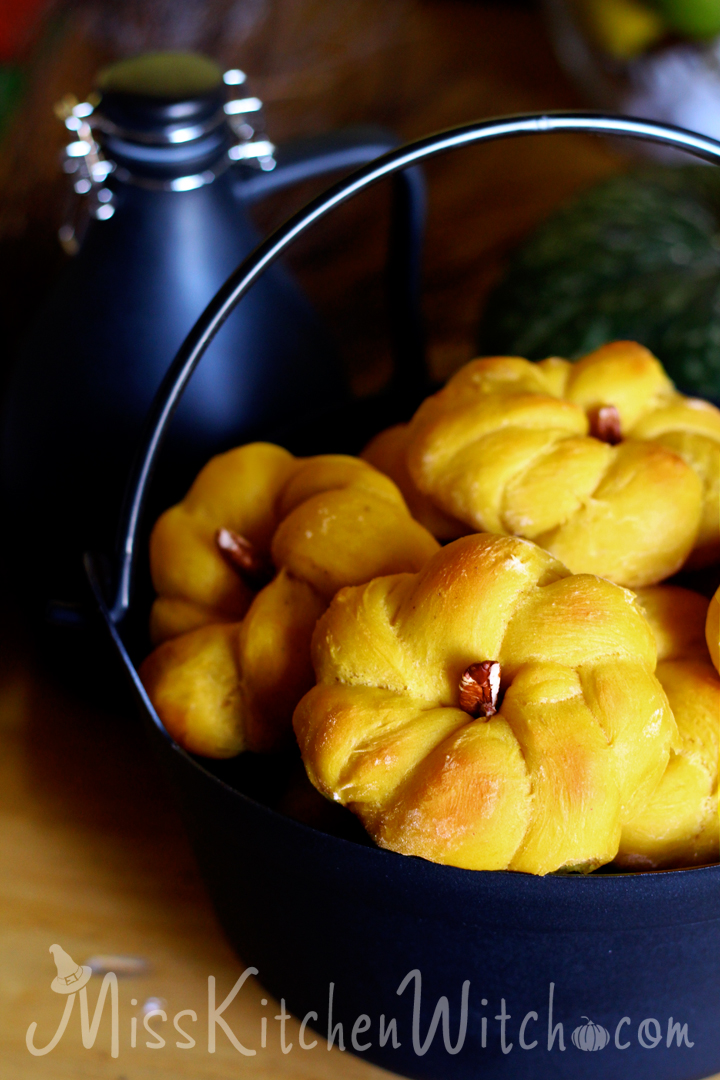 Pumpkin Dinner Rolls (Makes 18-20 medium rolls)
1/4 cup warm water
1 tbsp active dry yeast
1 cup soymilk or other nondairy milk
1 cup kabocha pumpkin puree
1/4 cup vegetable oil
2 tbsp sugar
1 tbsp corn or tapioca starch
1 1/2 tsp salt
1/8 tsp ground saffron
1/2 tsp cinnamon
1/2 tsp ginger
1/4 tsp cloves
1/4 tsp allspice
4 1/2 – 5 cups all-purpose wheat or bread flour
melted vegan butter or extra nondairy milk for brushing
16 large pecan halves, sliced lengthwise
Combine water, yeast, and the sugar in a large mixing bowl. Stir to dissolve and let sit until foamy, about 5 minutes.
Add in the soymilk, pumpkin, oil, cornstarch, spices, and salt. Whisk to combine. Add the flour a half a cup at a time, mixing smooth. Once the dough comes together in a soft ball, plop out on to a floured countertop and knead for 3-5 mins. Keep adding flour as needed.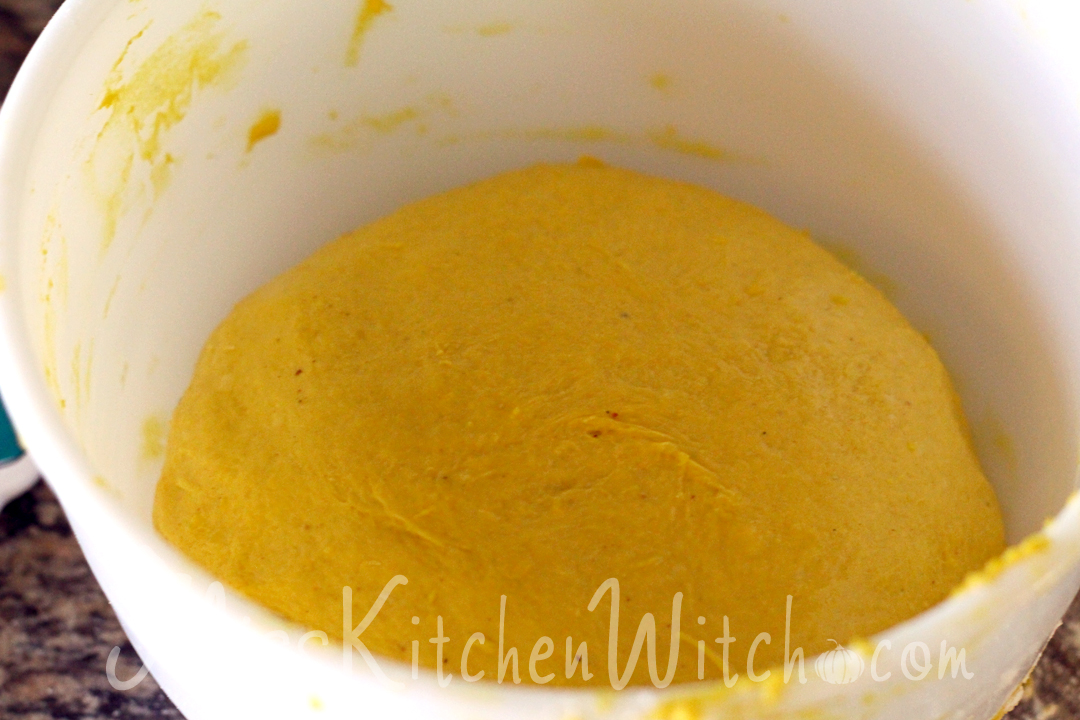 Dough should be smooth and elastic-y. Place into a greased bowl, flipping it to coat the entire surface with oil. Cover with a damp towel and let rise in a warm spot until doubled in size, about 1-2 hours.
Turn out the dough onto a lightly floured surface and divide into small pieces. I measured each at 3 oz before shaping.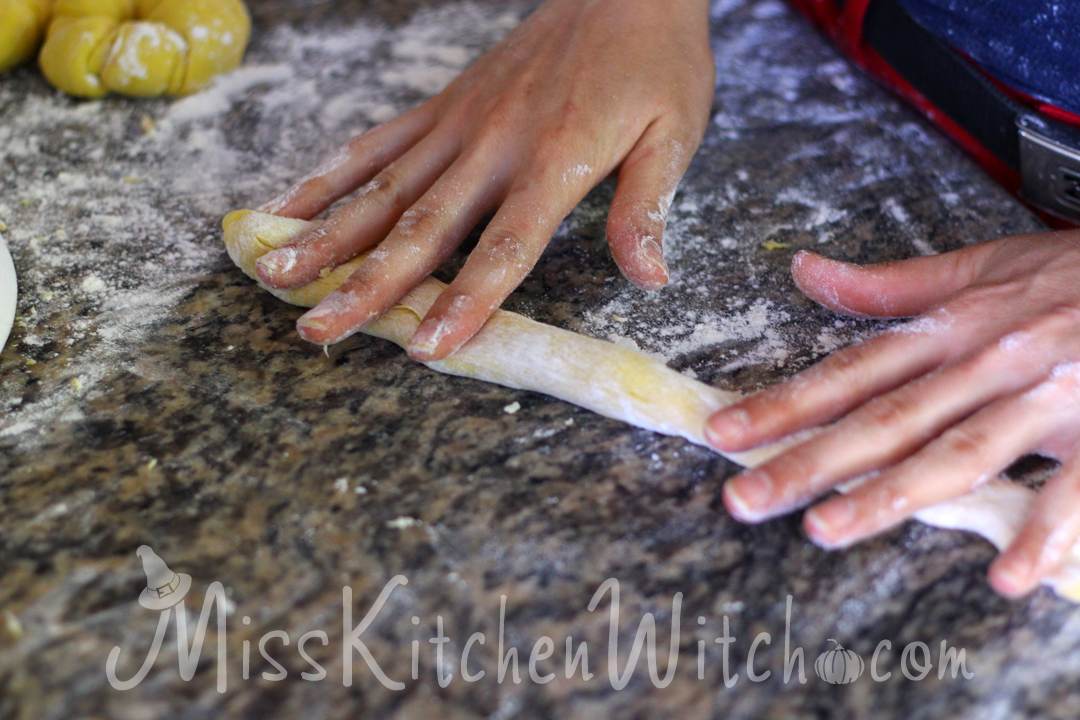 Roll each piece of dough into a rope.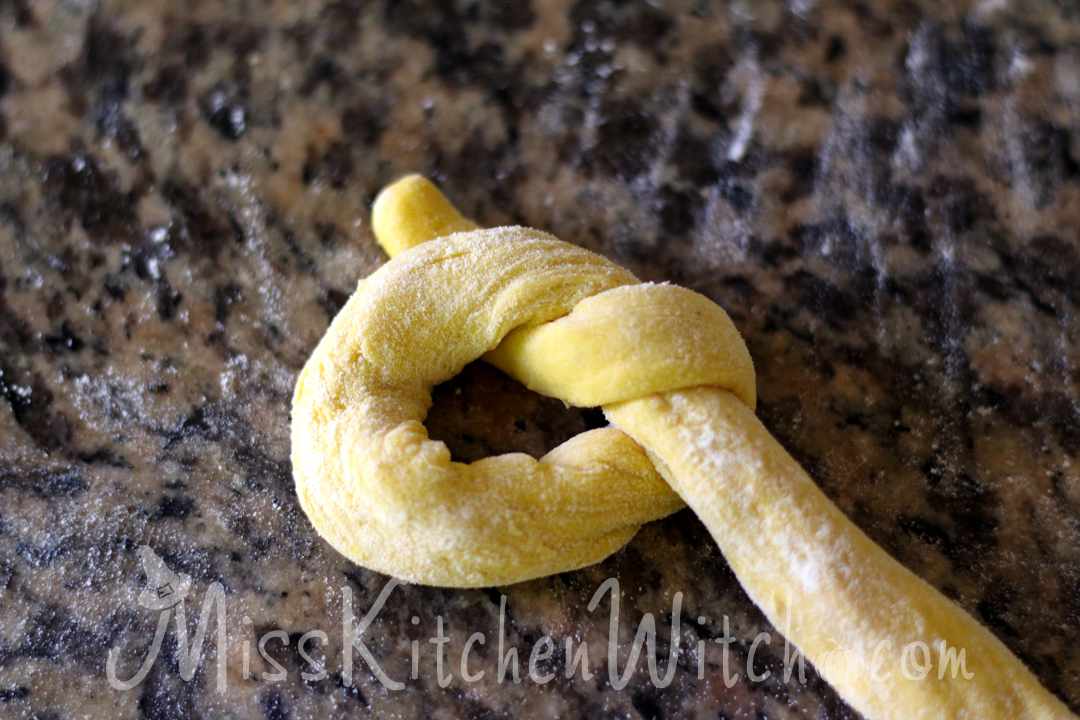 Making a loop at one end then wrap the rope in and around the loop.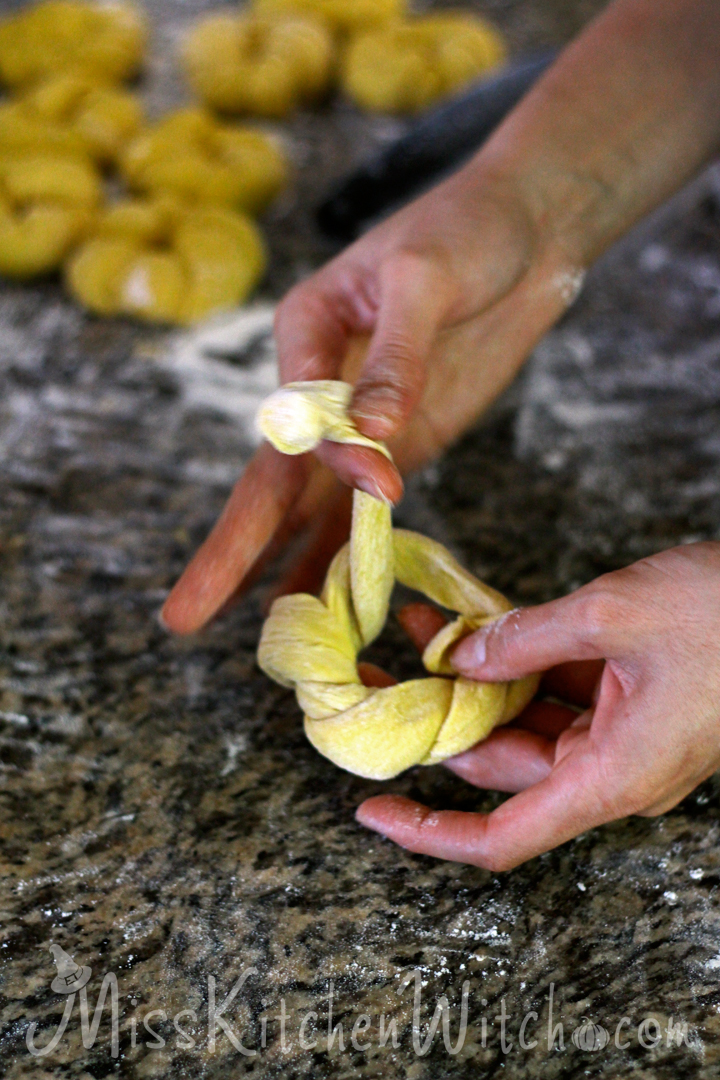 Pinch the ends of the rope together on the bottom side.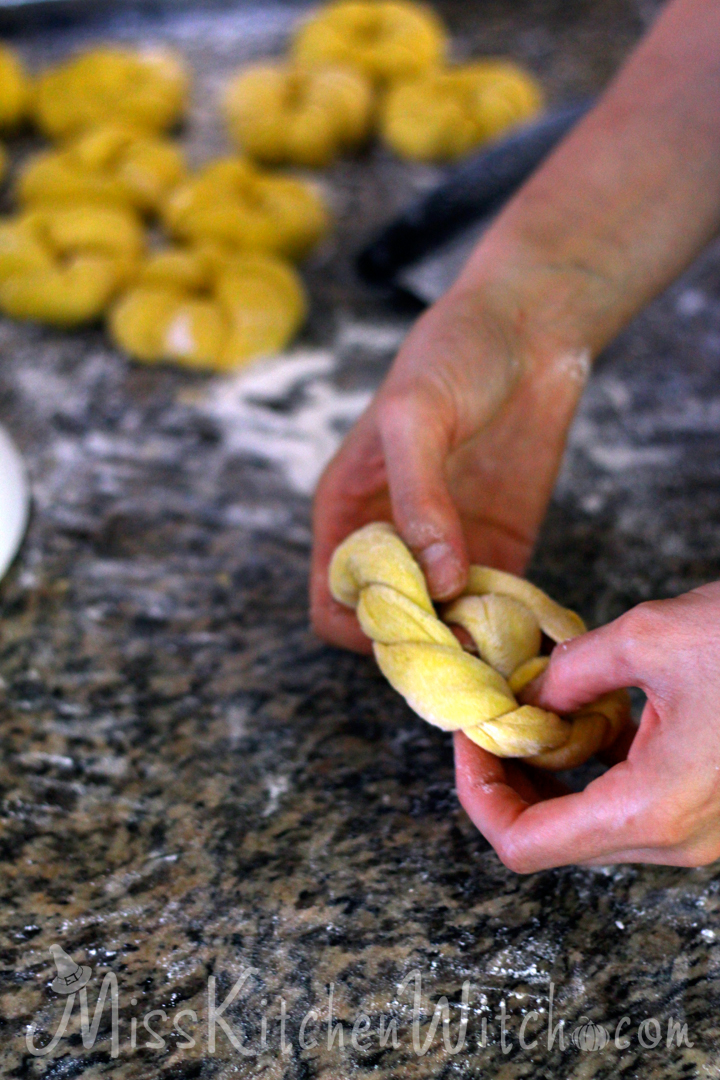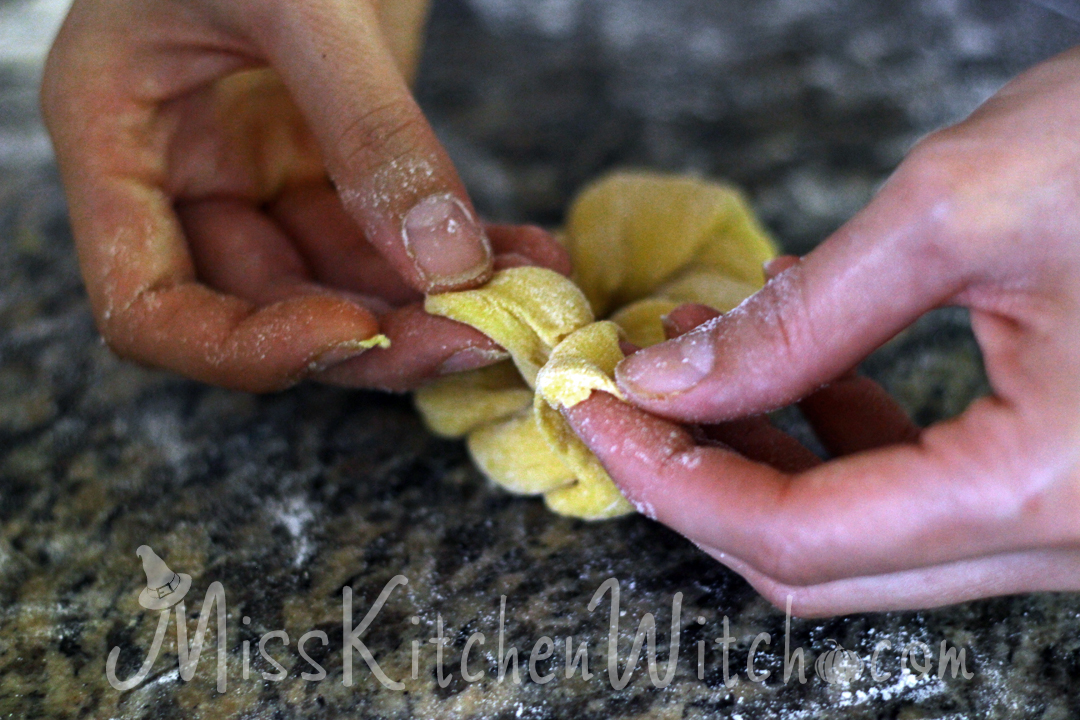 If the gap in the middle is too wide squeeze them a little smaller, rolling the dough inward a bit.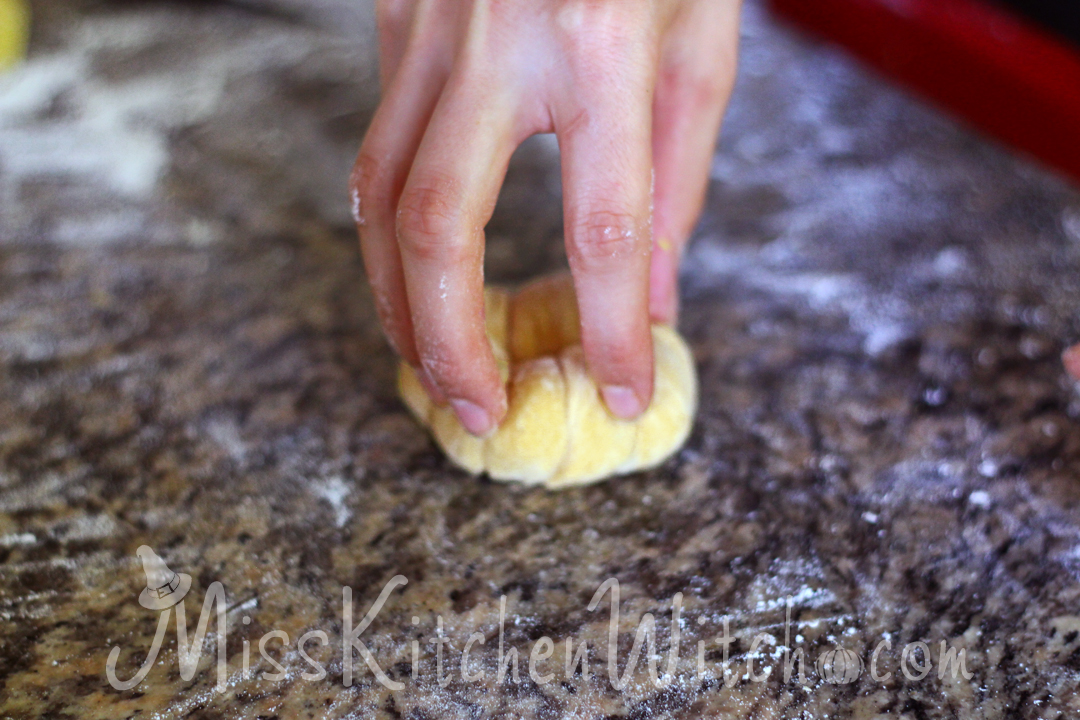 Place rolls on parchment lined or greased baking sheets. Preheat the oven to 400°F. Let rise for about 10 minutes.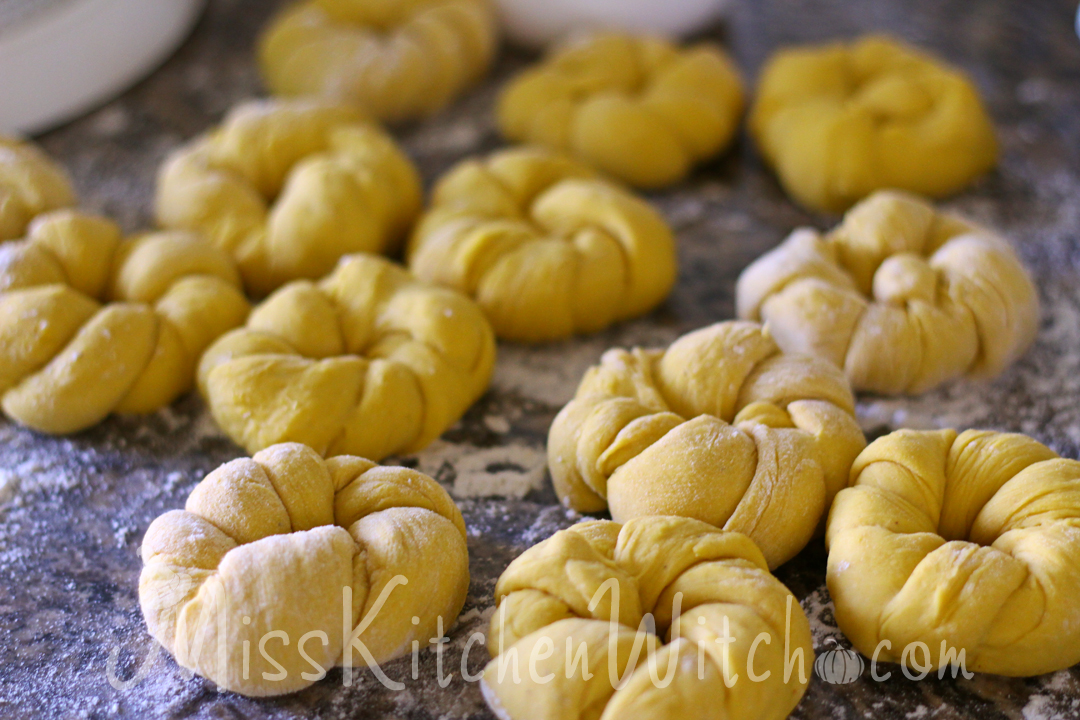 Brush rolls with melted vegan butter or nondairy milk—or Pumpkin Juice! Add a sliced pecan to the center of each roll. Bake for 12-15 mins or until golden brown.