Though, I couldn't manage to pick out a theme for Vegan MOFO 2013, I decided months ago what I would be doing for Vegan MOFO 2014. Being obsessed with magic, an absolute anglophile, and having a wealth of source material at my hands—the answer was simple. And it doesn't matter how long it's been since they finished the series of films or that new stories in the same universe are on the horizon. As far as my love for Harry Potter goes, I'd just have to say "Always."
If you're new to the Vegan Month of Food, it's a global month long event where bloggers, vloggers, and vegan foodies alike write as much as they can about vegan food. Some do restaurant or product reviews, others cooking techniques or recipes. I'll try to keep it up for all 30 days, but I can't make too many unbreakable vows.

What I'm really looking forward to this month is the range of classic British fare, as well as the opportunity to create crazy and wild—and magical—treats. I've always wanted to make my own Butter Beer or try my hand at Peppermint Humbugs. I make a pretty good Pumpkin Pasty that I'll be sharing a recipe for. But don't worry, I won't be going near puking pastilles or blood-flavored lollies!
While I'm narrowing down my HUGE list, I want to kick off my Harry Potter Vegan Month of Food with an old favorite of mine: Cauldron Cakes. I veganized this Polish recipe when Deathly Hallows part II was released. With just a hint of cocoa and a tiny bit sweet, they are perfect for a teatime snack.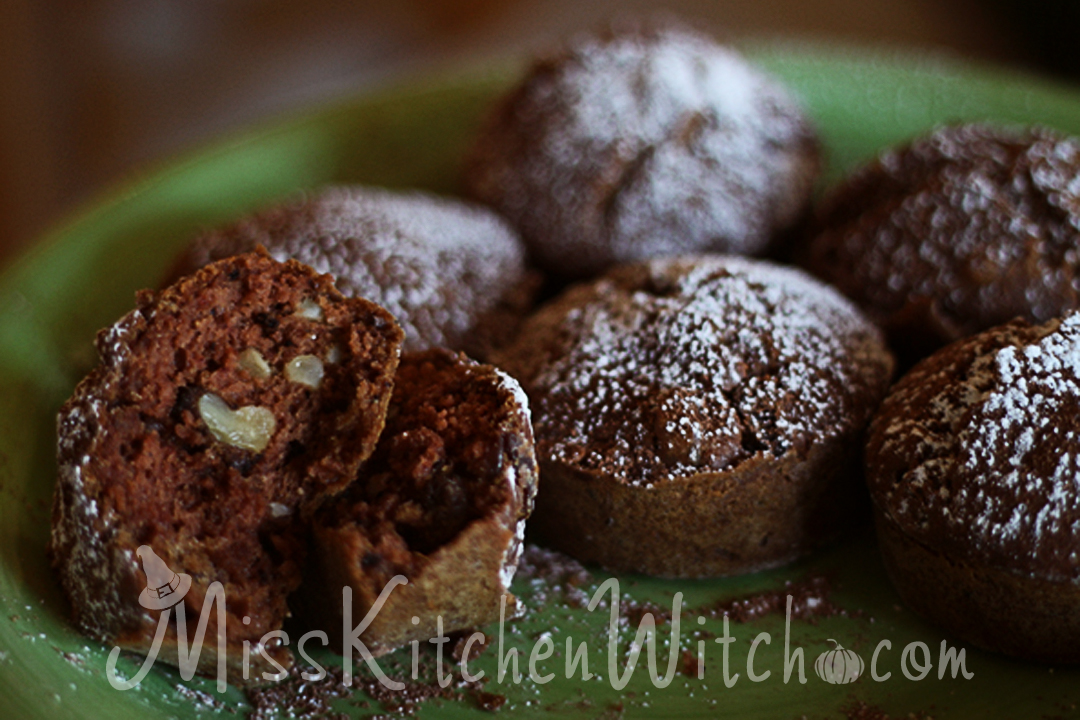 Throughout the month, I'm open to requests  if there is something from Hogwarts or Honeydukes you've always wanted to try.
Susan Pevensie, the kitten and future Queen of Narnia, says "Mischief Managed."