Day 10 of the Vegan Month of Food
Potatoes are by far the most popular item in our house. Is it the starchiness? The sheer versatility? The fluffiness that only comes piping hot out of the oven. All of the above. I'm sure we probably eat more potatoes than are good for us, but between my Irish-Polish origins and Monkey Man's pure polish blood, potatoes are more than just a food source. They are almost a deity. Some people worship the almighty Flying Spaghetti Monster, perhaps there is a Potato Demi-God that I can start idolizing.
This version of roasted potatoes combines three of Monkey Man's favorite foods: garlic, mustard, and the great potato. So this recipe goes out to him! Crispy, crunchy, munch munch munchy— they are not nearly as mustardy as you'd expect. Salty and a little hint of sweetness, cube them or cut them into wedges and serve with a chipotle aioli! If you like Honey-Mustard, oh boy you are in for a treat!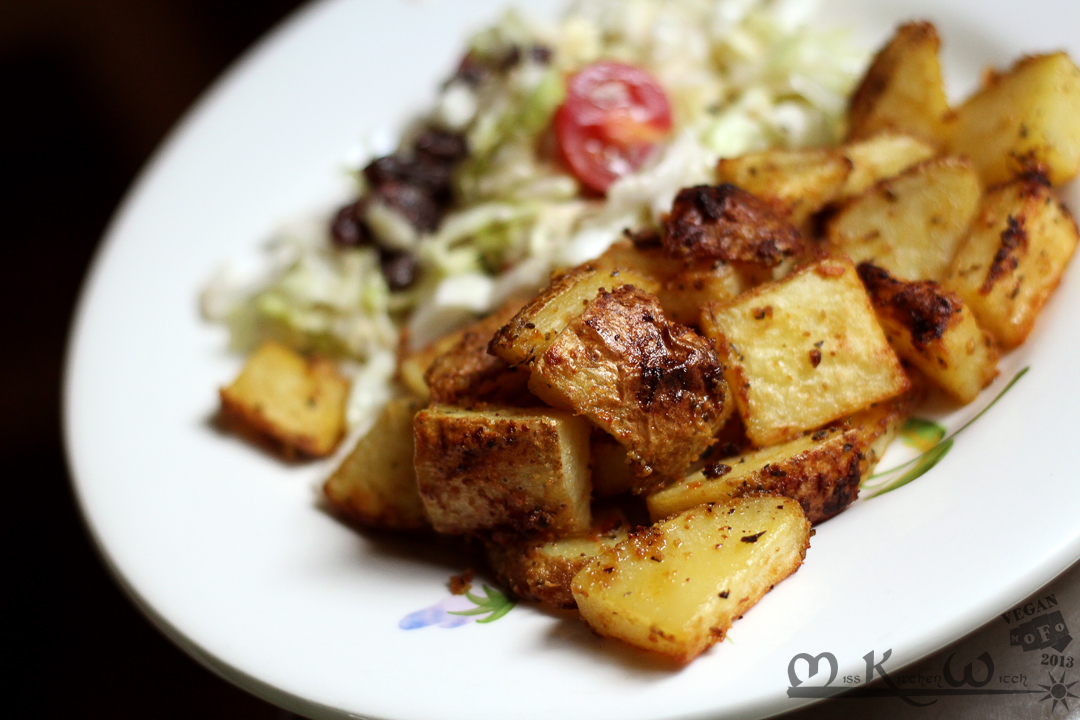 Maple-Mustard Roasted Potatoes
Ingredients
5 medium potatoes, cubed
1/2 cup mustard
1/4 cup nutritional yeast
3 tbsp olive oil
2 tbsp fresh lemon juice
1 tbsp herbs de provence
1 tsp lemon zest, grated
3 garlic cloves, minced
1 tsp salt and  black pepper
2 tsp maple syrup
Preheat oven to 425° F. Lightly grease a large  baking sheet. In a large bowl, whisk everything but the potatoes and the maple syrup. Add the potatoes to the bowl and toss, thoroughly coating them all.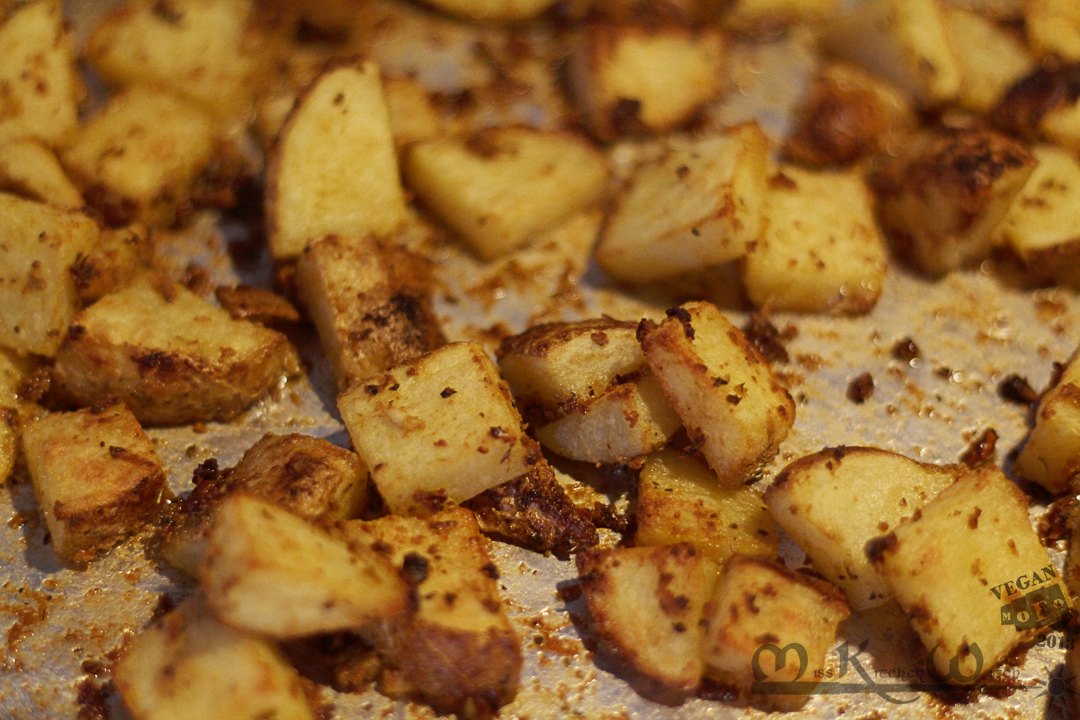 Spread out on baking sheet and bake for 10-15 minutes. Remove from oven and flip the potatoes around a bit on the pan. Drizzle with the maple syrup and return them to the oven, turning the heat up to 500°F. Bake for another 10-15 minutes, stirring once more. They should form a nice crispy, golden outer skin. Allow to cool slightly before serving.