Day 4 of Vegan Month of Food
Angel hair is by far my favorite form of pasta, though we rarely have it as it is Monkey Man's least favorite. I love the texture of the noodles and how much sauce they hold in. It also feels lighter to me than other noodles like linguini or regular speghetti. Along with my new love for Cauliflower Alfredo, this is my new noodley obsession.
We've all had red pepper sauce before (at least I hope so), but the saffron really kicks it up a notch. Plus, people think you're super fancy when you serve something with saffron. After all, it is the most expensive spice in the world! It is imperative that you soak the saffron beforehand to open up and release the flavors and colors. Gluten-free noodles and gluten-free flour thickener sub out perfectly here for those inclined.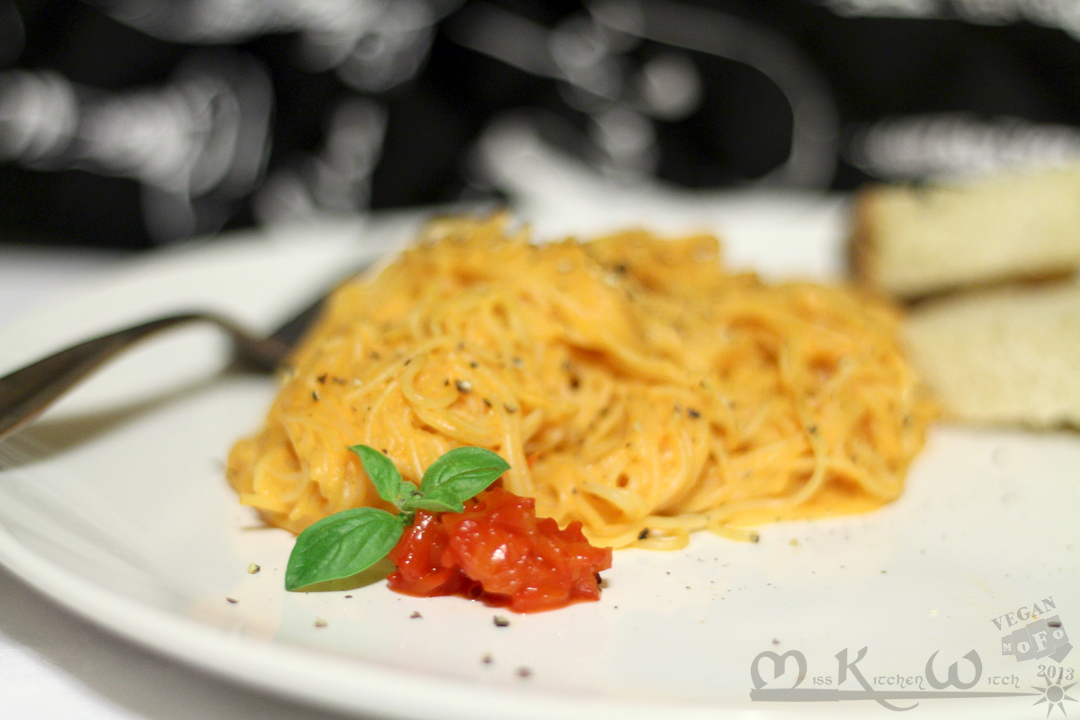 Roasted Red Pepper & Saffron Alfredo (serves 3-4)
Ingredients  1/2 lb cooked angel hair pasta  1 cup soy milk  6 strands saffron (or more if you live dangerously like me) 1 1/2 large roasted red pepper  1/2 onion
5 cloves garlic  2 tsp salt 
1 tbsp olive oil  1 tbsp wheat or rice flour  3 tbsp nutritional yeast 
black pepper to taste fresh basil for garnish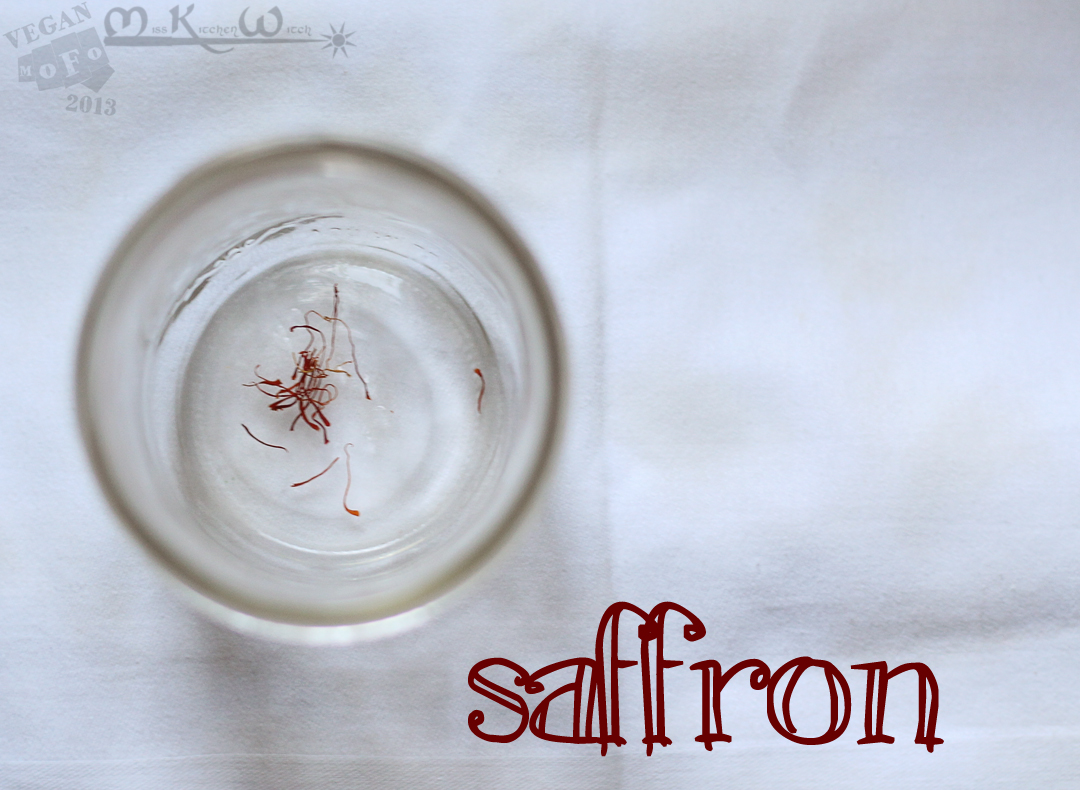 Place the saffron in a jar or bowl and cover with slightly warmed or room temperature soymilk. Allow to sit for at least 30 minutes. The soymilk will turn a lovely yellow.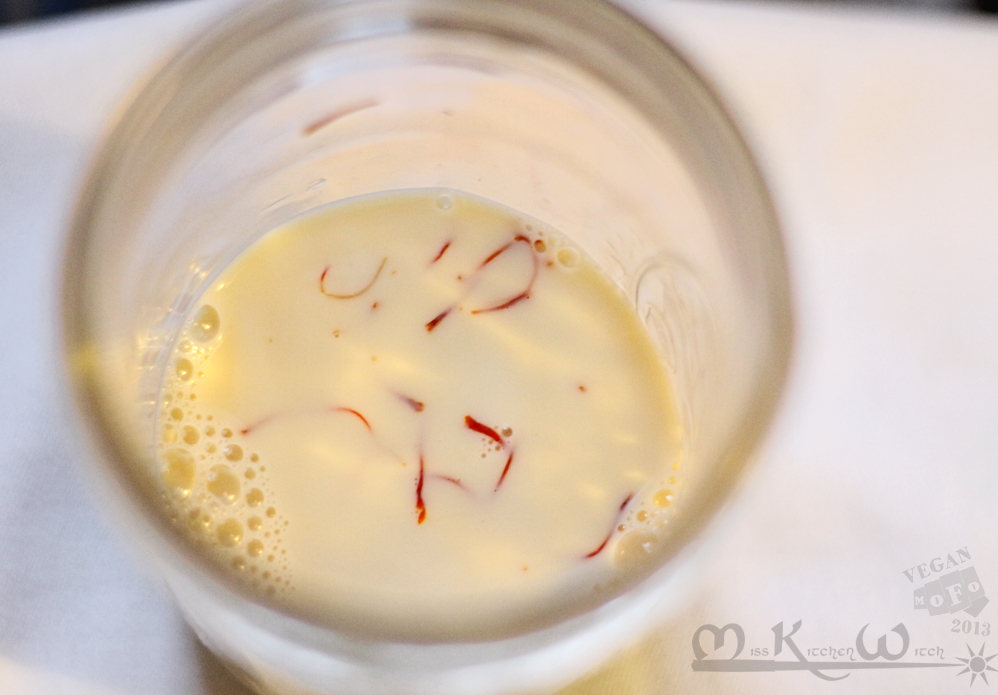 While your pasta is cooking, combine the onion, garlic and pepper in a frying pan with a few tablespoons of water. Cook down for about 6 minutes on medium, until the onion has softened. Add the oil and flour and stir, cooking it into a roux. Cook for 2 more minutes. Transfer your veggies to a blender and process with the saffron soymilk and nutritional yeast. Pour back into the frying pan and mix in salt. Cook for about five more minutes on low, or until the sauce thickens up slightly.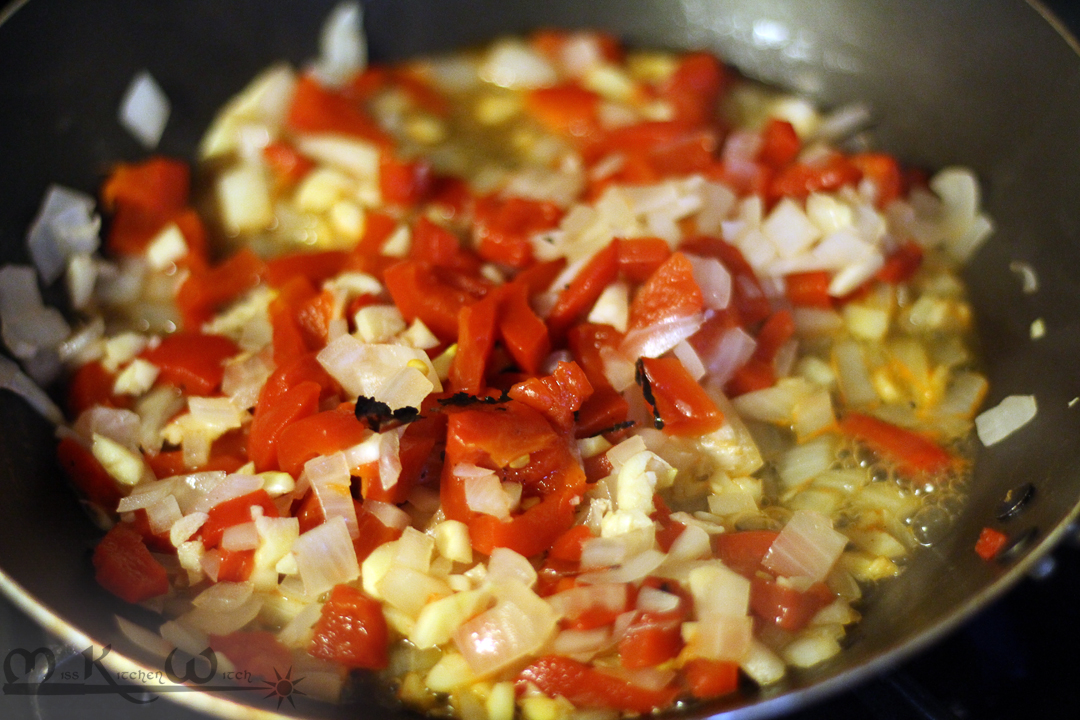 Pour over cooked pasta and toss to coat. Garnish with freshly crushed black pepper and fresh shredded basil. This would pair very nicely with a dry Pinot Gris or even a Viogner!