Vegetarian-since-birth, I spent a large portion of my childhood marmallow-less. We'd make do with marshmallow fluff and we'd fine creative ways to make s'mores with banana chunks or melting caramels over the fire. On road trips we'd sometimes pass a Seventh Day Adventist shop and stock up on veggie meats and marshmallows—those were the days of Worthington's before Kellogg bought out and killed them. Then there was a short period where the Peach Guy would bring vegetarian marshmallows, but they would sell out quickly.
Years later, I met Dandies. I wasn't even vegan yet, we were just trying to find gelatin-free marshmallows. Hard to get anything in Hawaii, we waited and asked and waited. I finally ordered them from Pangea. They were a bit sticky and a little squished, but amazing nonetheless. Years later, they're no longer sticky, I'm vegan, I can get them anywhere, and the world is a better place.
I've since developed the ultimate s'more. Since vegan graham crackers are so darn hard to find and those that are really aren't that great, we resorted to using crackers for the s'mores. Turns out that the salty-buttery texture of vegan ritz crackers is WAY BETTER. It balanced out the marshmallow and chocolate and kept it from being over-sweet. Plus they are small, so you don't have large chunks of cracker that crumbles all over your shirt.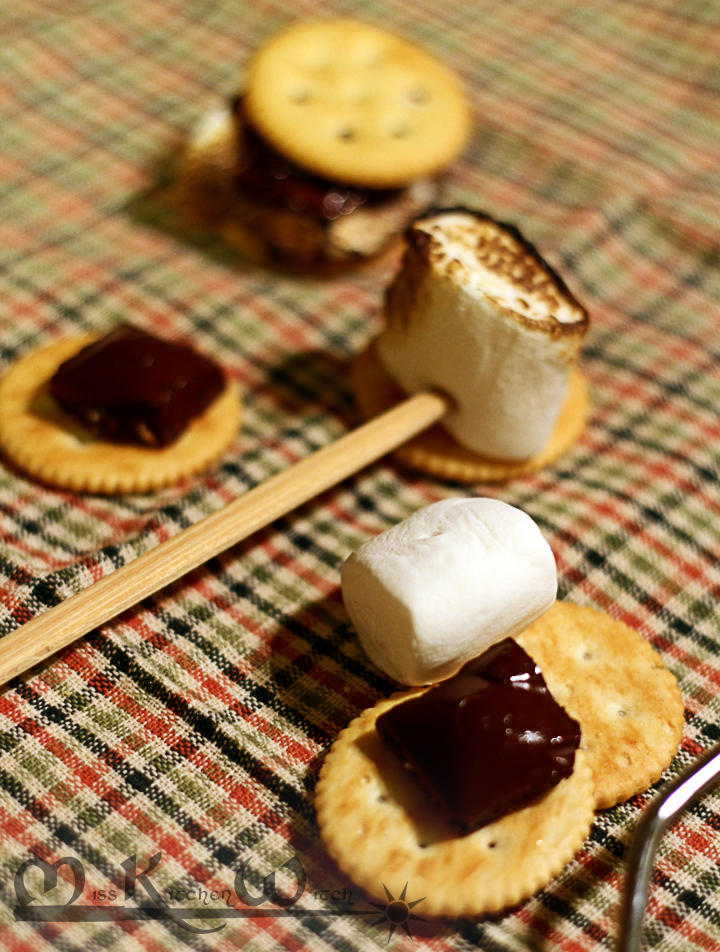 Making the Ultimate Vegan S'more (makes as many as you can stomach)
Ingredients 
Dandies by Chicago Vegan Foods
Chocolove xoxox Holiday in Dark Chocolate
(seriously, none other)
Back to Nature
or 
Late July
classic round crackers (pretty sure regular Ritz crackers are vegan though)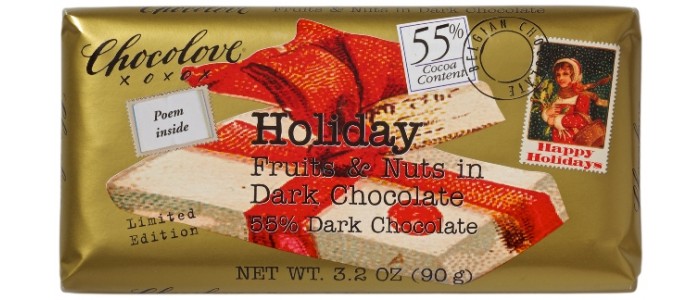 On a stick, toast your dandie over a fire. At home I use my Crème brûlée torch. With some tongs, hold out a cracker with a chunk of chocolate and melt that a little over the fire too. No one likes a hot marshmallow with a hard piece of chocolate. Sandwich the marshmallow and chocolate between two crackers and squish.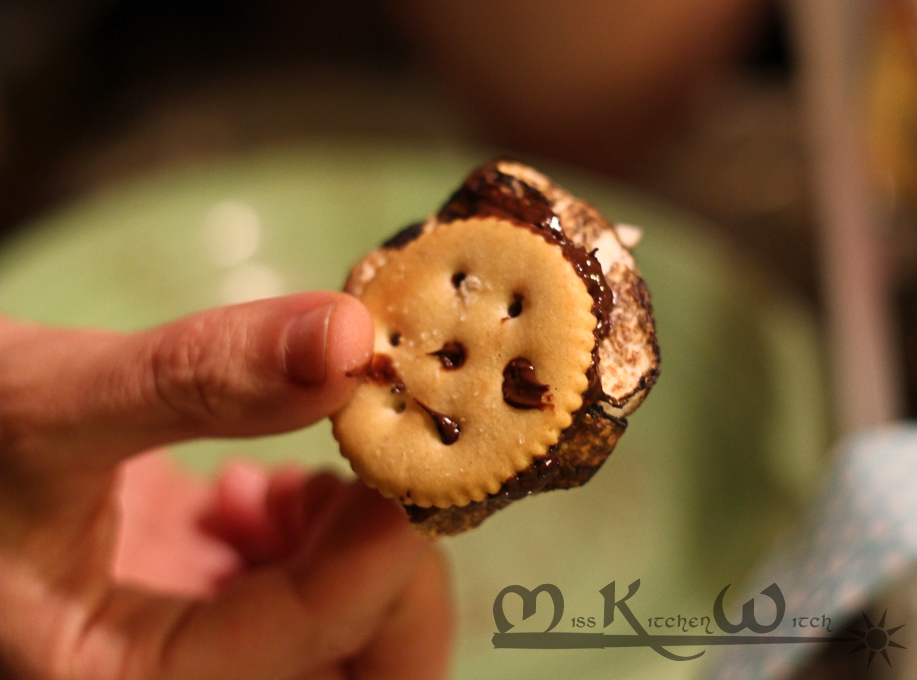 The chocolate contains bits of ginger, orange peel, spices, dried fruit, and nuts. It's subtle, but lovely with the vanilla marshymallow—all tied together with the buttery, salty cracker goodness. Heaven.