As beautiful and vibrant as they are, the colour of beets can be intimidating to non-adventurous eaters. As a foodie, I'll try anything (vegan), even if there is something in it I don't usually like (i.e. mushrooms). Perhaps it's to make up for the guilt I carry from being a picky child and I'm trying to make up for it in some bizarre way.
Yet, beets are the most fun to shock people with. I've said before that due to poor cooking and bad preparation, most people don't like beets. But then they try something good with beets and you get a 'Holy Crap' reaction. This is one of those dishes. Great for parties, picnics, and a standby sandwich spread—if you have the guts to get over how gosh durn purdy it is, you won't be able to stop eating.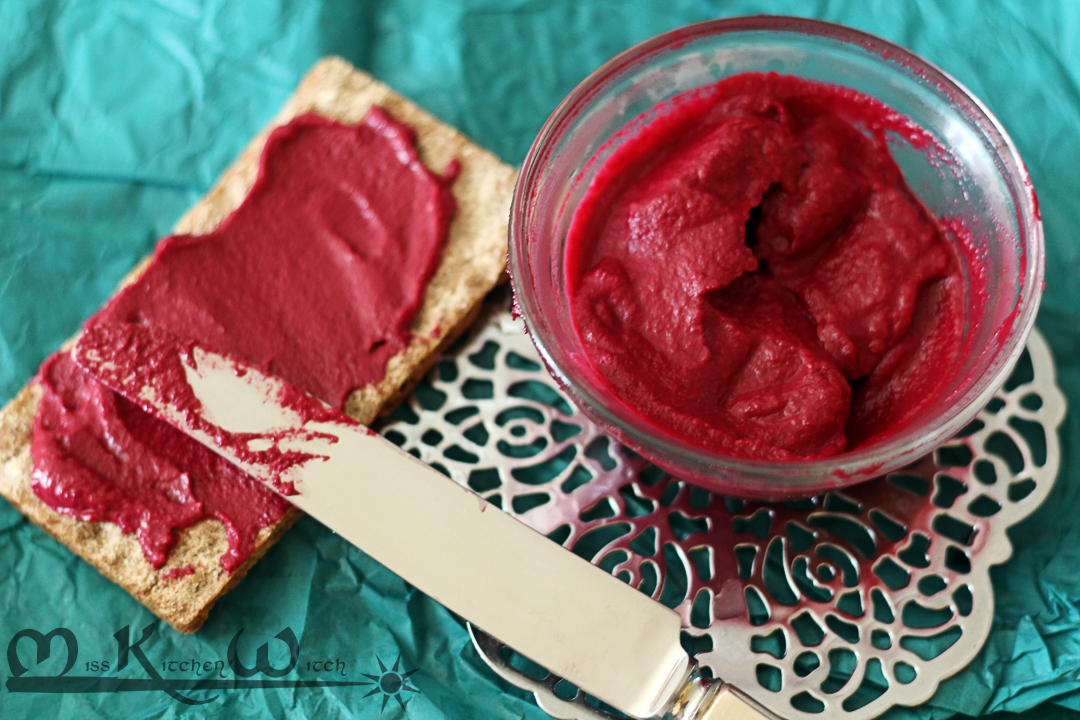 Balsamic Beet Spread
Ingredients
2 average sized beets
1/4 cup balsamic vinegar
1/4 cup walnuts (raw or toasted)
2 tbsp olive oil
1 tbsp molasses
1 large clove raw garlic
1 tsp salt
Steam the beets for 30-40 minutes until fork tender. Allow to cool in the steamer for 10 minutes then place in a bowl of cold water. The skin will rub right off and not stain your hands.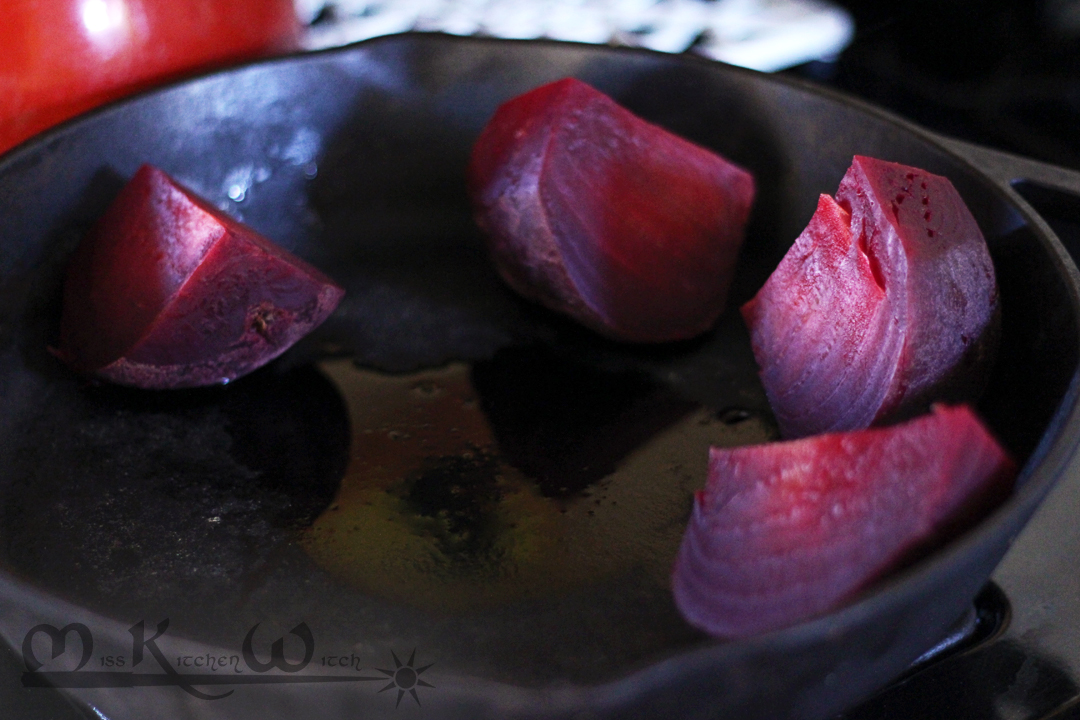 Blend all the ingredients, on high. Stop to scrap down a few times and process until completely smooth and creamy. Add more salt and oil to taste. Especially good with salty chips and a smooth/mild cheese.