Edamame Hummus seems to be kind of a thing now. My folks will buy the stuff by the vat at Costco. Even TJ's sells it. Irritatingly, it's another one of those snacks that is mindblowingly marked up. Shelled soybeans only run a couple bucks max in the frozen isle. I pulled a super lazy and blended them into the hummus frozen. Since they're already cooked, it's like having pre-chilled hummus right out of the blender!
Most edamame hummus recipes don't call for garbanzos, it's usually straight up soybeans. Yet, I feel chickpeas give it a creamier texture. You can save even more money by cooking the garbanzos from dried beans. You can also use different kinds of peppers, but I like keeping the a colour vibrant green and the anaheim is the perfect heat for us.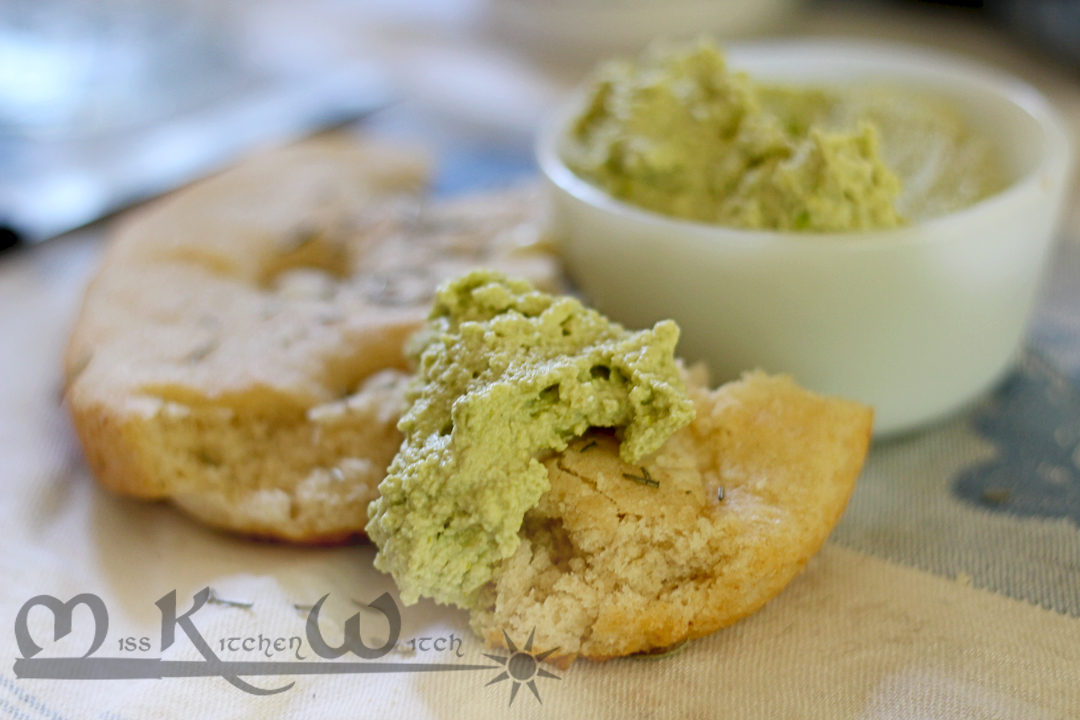 Edamame Hummus! 
Ingredients 16 oz shelled edamame 2 cups cooked garbanzo beans 1 roasted anaheim pepper, seeded a handful baby spinach (opt) 1/4 cup olive oil  1/4 cup water 3 tbsp tahini or almond butter 4 cloves raw garlic 3 tbsp lemon or lime juice or 2 tbsp apple cider vinegar 1-2 tsp salt   
Process or blend together everything but the lemon juice and salt. Add those slowly to taste once your hummus is nice and creamy. We ate it with pita chips, potato chips, tortilla chips, and focaccia—all were fabulous!