I make this whenever I feel a cold coming on or when I get the sniffles. Garlic bolsters your immune system and is shown to have anti-fungal, anti-bacterial and even ant-viral properties. This comes from a traditional Irish recipe, sans egg. The kale is optional, but I toss it in when I want an extra healthy kick. You can also use any other type of green like curly cabbage, chard, or collards.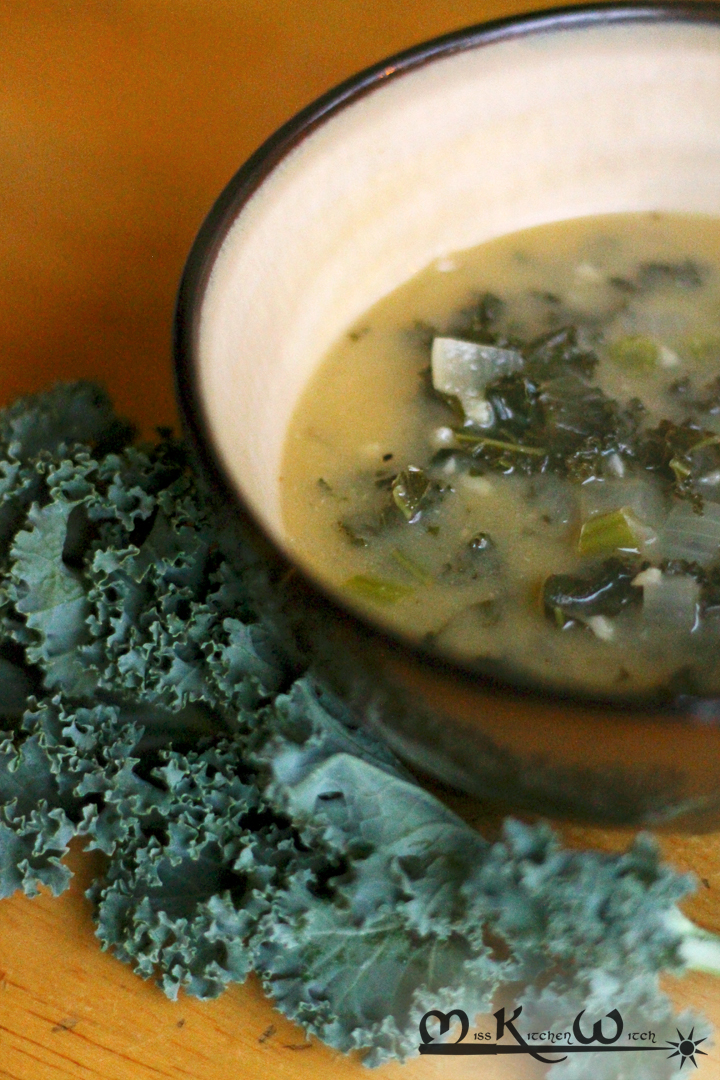 Irish Garlic Soup (serves 4)
Ingredients
1 large head of garlic, minced
1 medium-large onion, diced
3 tbsp vegan butter or oil
2 tbsp of whole wheat flour
4 cups vegetable broth
1 tsp apple cider vinegar
2 tsp dried garlic
1 tbsp corn starch
1/4 cup soymilk
1 tbsp soysauce/braggs
6 leaves kale, shredded
Salt and pepper to taste
In a medium stockpot, heat the oil on low. Add the garlic and onion and cook for about 20 minutes. Add the flour, turning up the heat to cook the flour for a few minutes into a roux.
Add the vinegar, soy sauce, dried garlic, broth, and kale. Cover and cook for 10 more minutes. Finally, add the corn starch to the soymilk and pour into the soup slowly.
Season with a little bit of salt and pepper. Cook until the kale is a bright green and just slightly tender.