This dish of sweet, baked apples makes a great light dessert or something to serve with some nondairy vanilla ice cream. The glaze is more of a caramel sauce, sticky and smooth. My favorite apples for baking include honeycrisp, gala, braeburn, and pink ladies. Avoid apples with little flavour like red delicious or those that are too tart like granny smith.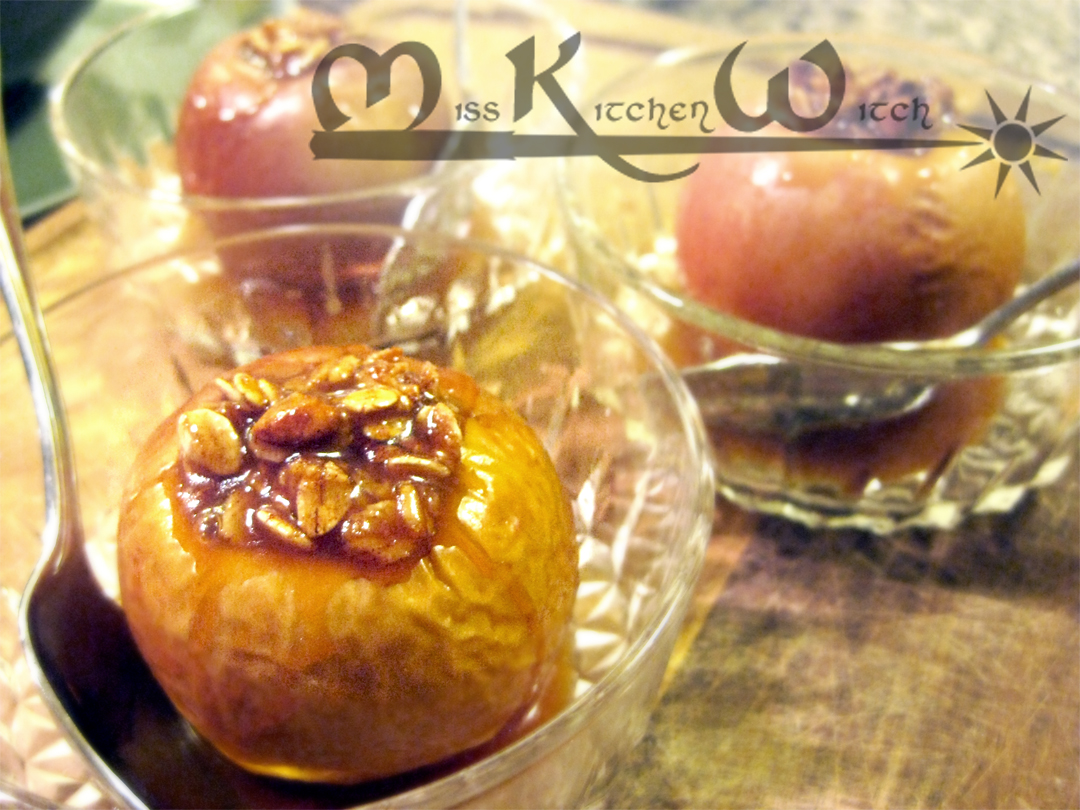 Glazed Baked Apples (serves 4)
Apples 4 med-large organic apples  2 tbsp turbinado or raw sugar  3 tbsp rolled oats 3 tbsp pecan or walnut bits   1 tsp cinnamon 1 tsp lemon juice 1 tsp vanilla extract  pinch salt  Glaze  1/4 cup raw sugar  1 tbsp coconut oil  1/4-1/3 cup almond milk or other nondairy milk, divided  1 tbsp corn starch 1 tsp vanilla extract 
Cut into and core the apples, leaving the bottom stem and being sure to remove all the seeds. Don't cut out too much of the apple. Mix together the sugar, oats, nuts and flavourings and stuff by the spoonful into each apple. Bake the apples at 375•F for about 20 minutes or until soft and fragrant.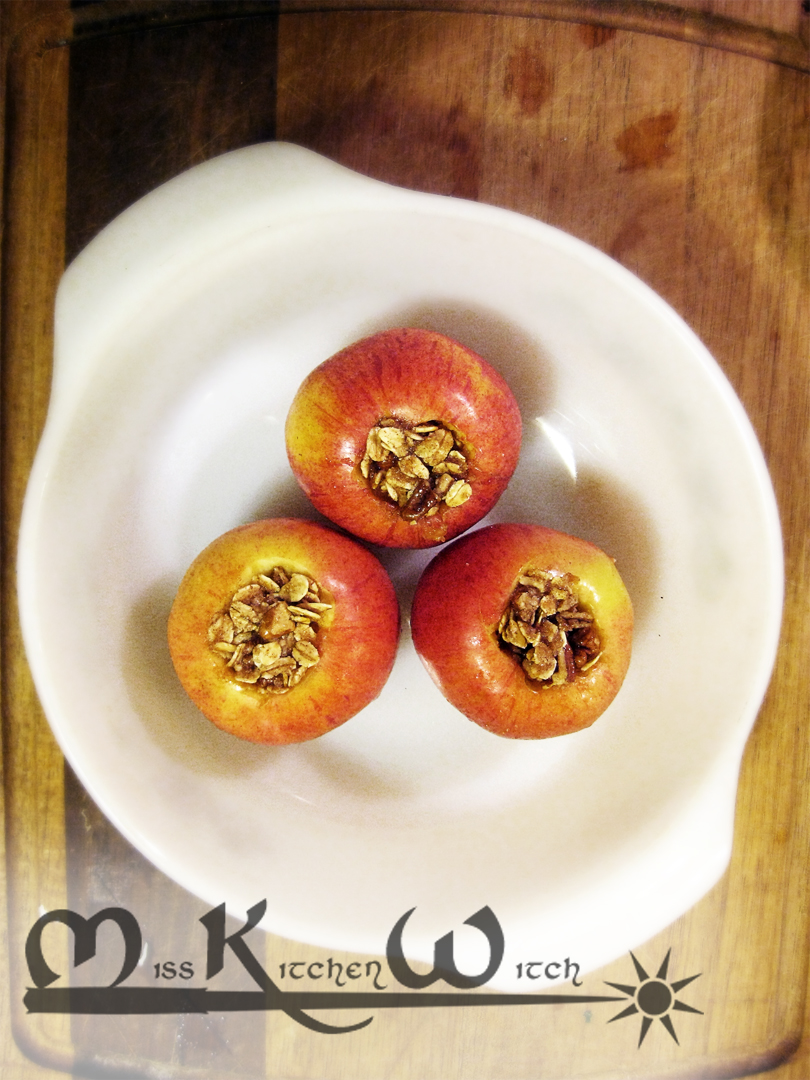 While the apples are cooking, prepare the glaze. Mix the sugar, oil, and half the almond milk over medium heat in a small sauce pan. Mix the corn starch and remaining almond milk. Once the sugar begins to dissolve, slowly and carefully pour the almond milk/starch into the pan. Continue to cook until it starts to thicken slightly. Remove from heat and add the vanilla. Pour over apples and serve immediately.