"I'm going to let you in on a little secret: every day, once a day, give yourself a present. Don't plan it; don't wait for it; just let it happen. It could be a new shirt in a men's store, a catnap in your office chair, or two cups of good, hot, black, coffee." – Agent Dale Cooper
While I was working this series of Twin Peaks inspired cocktails, one thing was clear about creating the Cooper Cocktail—it had to be coffee based. Although, there is something so much more to Coop than would be satisfied by a white russian or an espresso martini.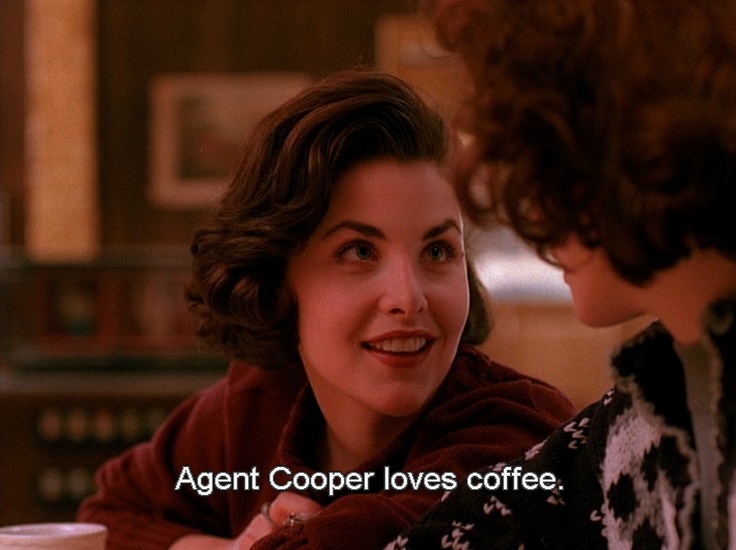 This drink strikes a nice balance of flavors, but ultimately carries through that coffee. Bourbon is an easy choice for this drink, but the molasses flavor of the black strap rum perfectly compliments the coffee. The blackcurrant liqueur adds a little extra sweetness, while the Black Walnut Bitters add a caramel and coke flavor. All this with some strong coffee and a little bit of coffee liqueur make for a rich and delicious cocktail.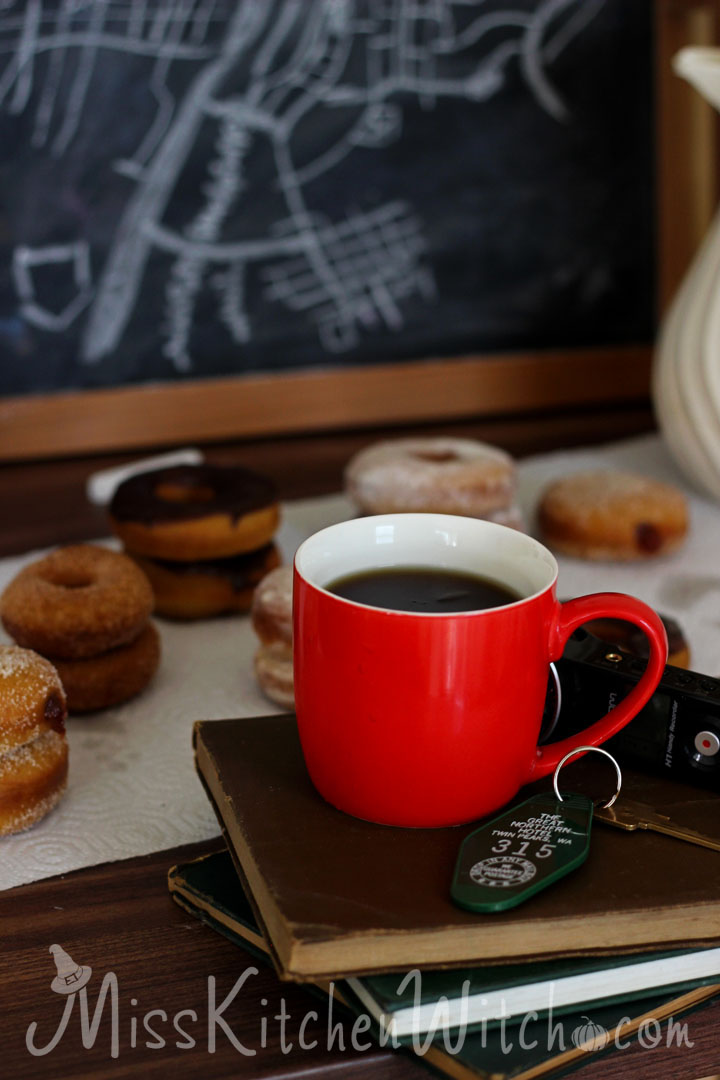 You can use whatever method of coffee brewing you prefer. I'm a plain-jane french press dame, but I've also used cold brew coffee in this cocktail and it was fantastic. Cold brew has a lot more flavor and less acid, but sometimes you want a cup of joe and you can't plan it, you just want to let it happen. Just make sure it's as black as midnight on a moonless night.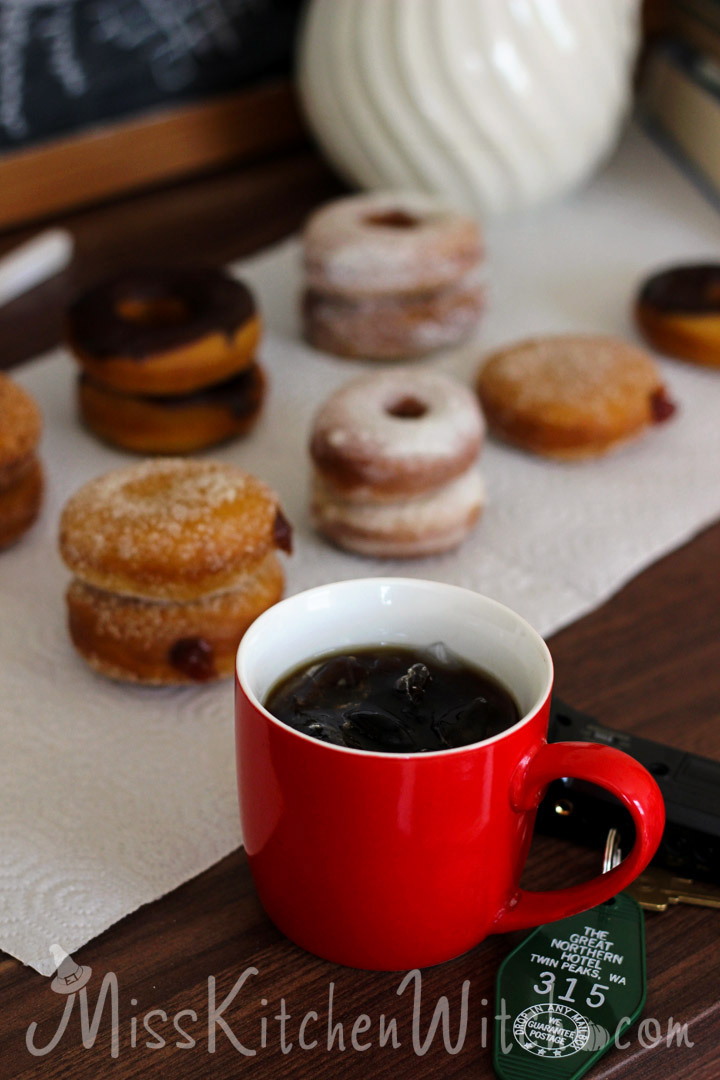 The Dale Cooper (serves 1)
Ingredients
2 1/2 oz strong black coffee
1 oz Coffee Liqueur
3/4 oz bourbon
3/4 oz black strap rum
1/4 oz  creme de cassis (Black Currant Liqueur)
2 dashes Fee Brother's Black Walnut Bitters
Combine all the ingredients in a mug and stir. Add a few large ice cubes and enjoy.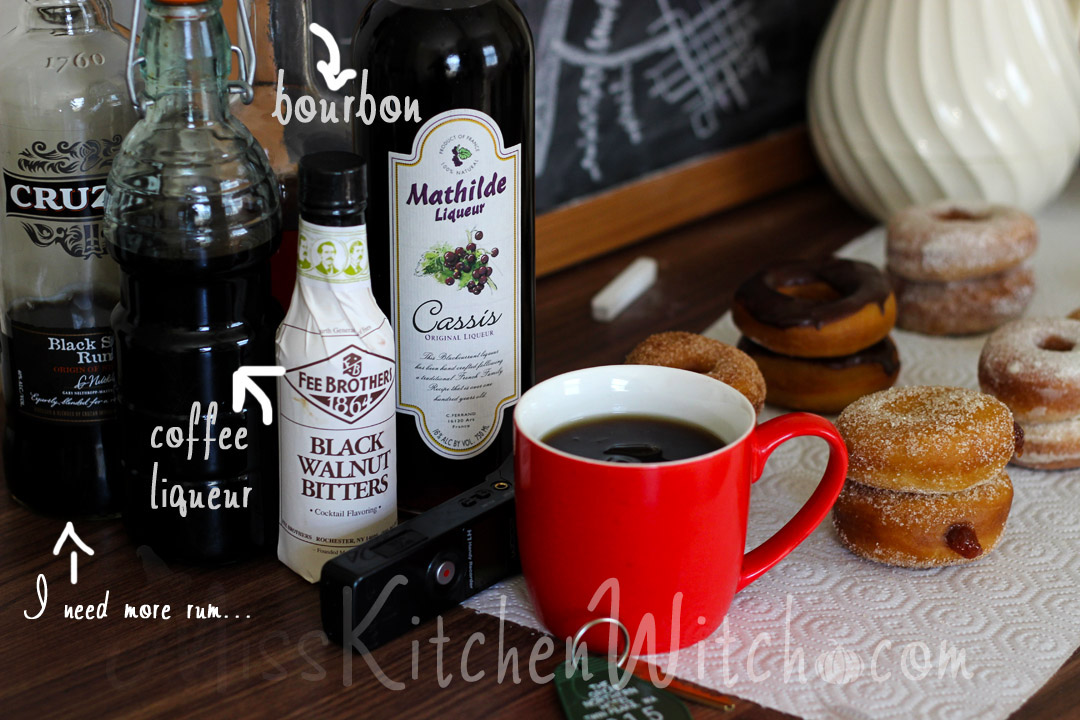 While you're drinking your Agent Cooper Cocktail, enjoy this video of Kyle McLachlan making a damn fine cup of coffee.
"Diane, never drink coffee that has been anywhere near a fish." -Dale Cooper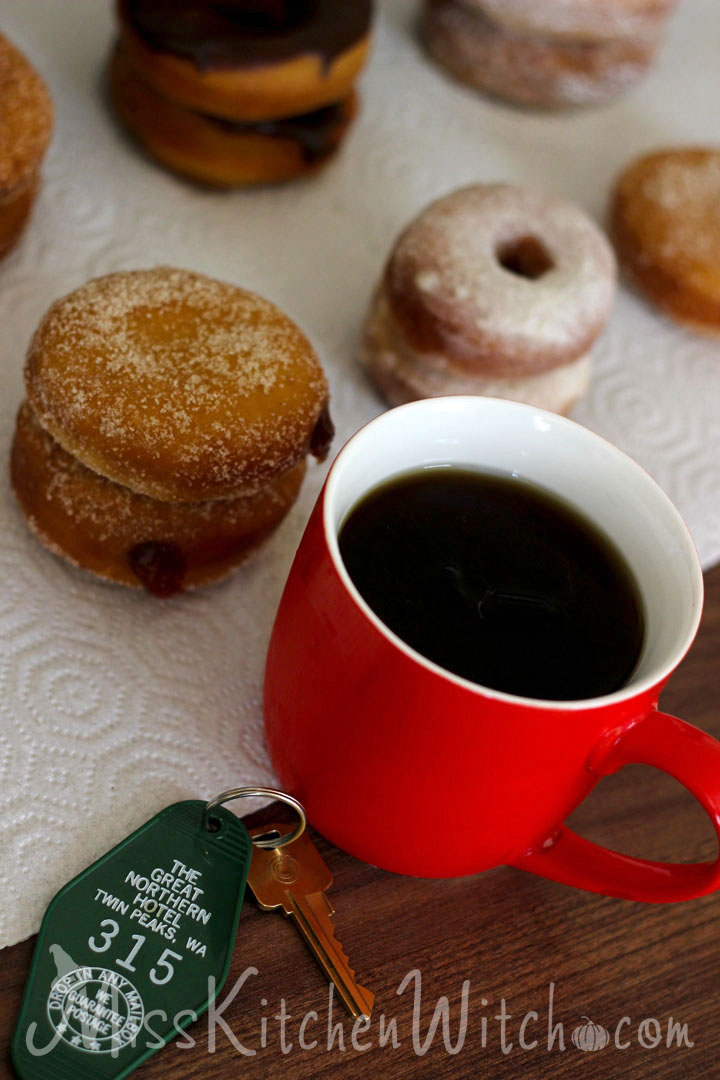 Save
Save