Who killed Laura Palmer? That was the question that has captivated audiences of Twin Peaks since the early 90s, unwinding into her posthumous fall from grace. Laura's sad story is blotted with secrets of drugs, abuse, and self-loathing. The mystery of Twin Peaks becomes more of her killer and personal vices and less of her actual killing. Unfortunately, it feels as if this newest season (spoilers?) has left Laura behind.
As enthralling as she was, Laura was a hard character to admire unconditionally—a train wreck whose death brought a tiny town to a screeching halt. Was she the golden homecoming queen forced to deal with abuse and trapped by her own self-medication? Or was she really nothing more than a cold-hearted teenage nightmare haunted by demons (mental and physical), selling herself to pay for her drug addiction? Was she really the key to the balance between the Black and the White Lodges? Or just a honey-pot set to catch the terrifying BOB? Still so many questions, but maybe this cocktail will help you sort them out.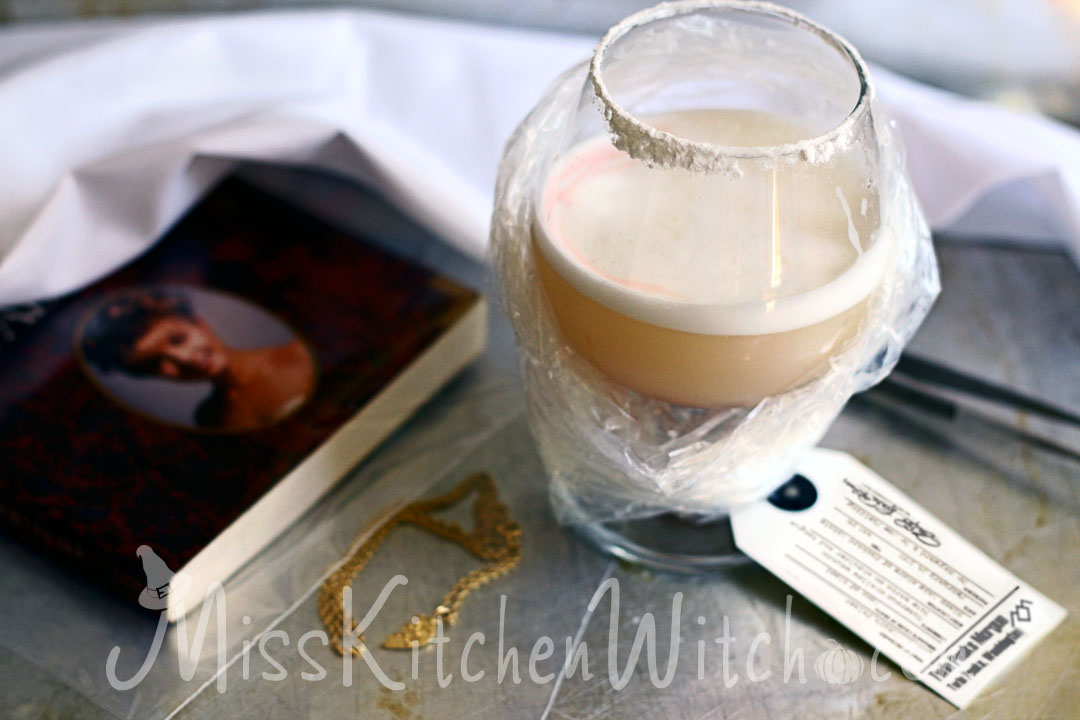 Obviously, this cocktail had to feel a little girly. This is based on a classic drink called the Pink Lady. I've substituted aquafaba for eggwhite and made a few other changes. It is rimmed with powdered sugar as Laura had a thing for cocaine (in a big way).
Wrapped in Plastic (serves 1)
Ingredients
1 oz aquafaba
1 1/2 oz gin
1/2 oz Applejack (apple brandy)
3/4 oz fresh lemon juice
1/4 oz grenadine
1/4 oz lychee vodka
1-2 dashes Scrappy's Grapefruit Bitters
powdered sugar
3/4 cup ice
Rim a chilled cocktail glass with powdered sugar. Pour the grenadine into the glass.
In a boston shaker or a shaker and a pint glass, combine the gin, Applejack, aquafaba, lemon juice, lychee vodka, and bitters. Dry shake (without ice, up and down motion) for 15 seconds. Add the ice and shake normally (side to side, above your shoulder) for another 15 seconds. Open the shaker and pour back and forth from the shaker to the glass a few times to incorporate more air. If have a shaker that just has a lid, pour the drink out in to a separate glass and then back into the shaker a few times. Close and shake again for another 15 seconds.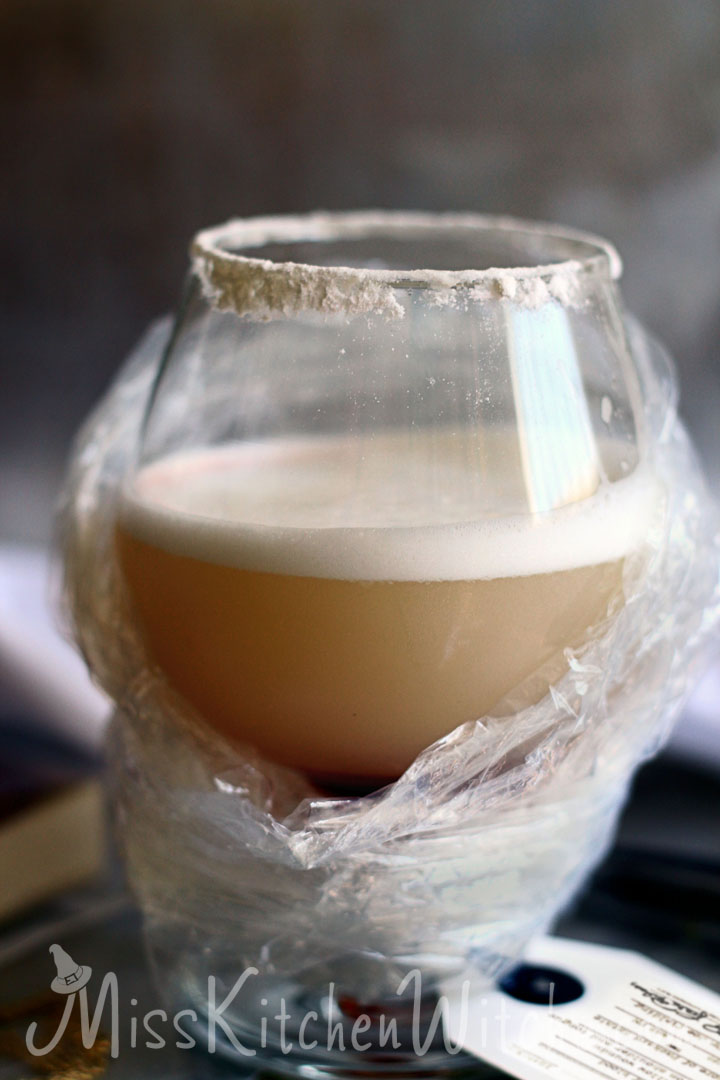 The drink then gets strained into the prepared glass. You can either strain it right in or layer it using the back of a spoon to create two different colors. As the glass fills, move the spoon up. This will keep the bottom of the drink red and the rest of the drink a soft pink.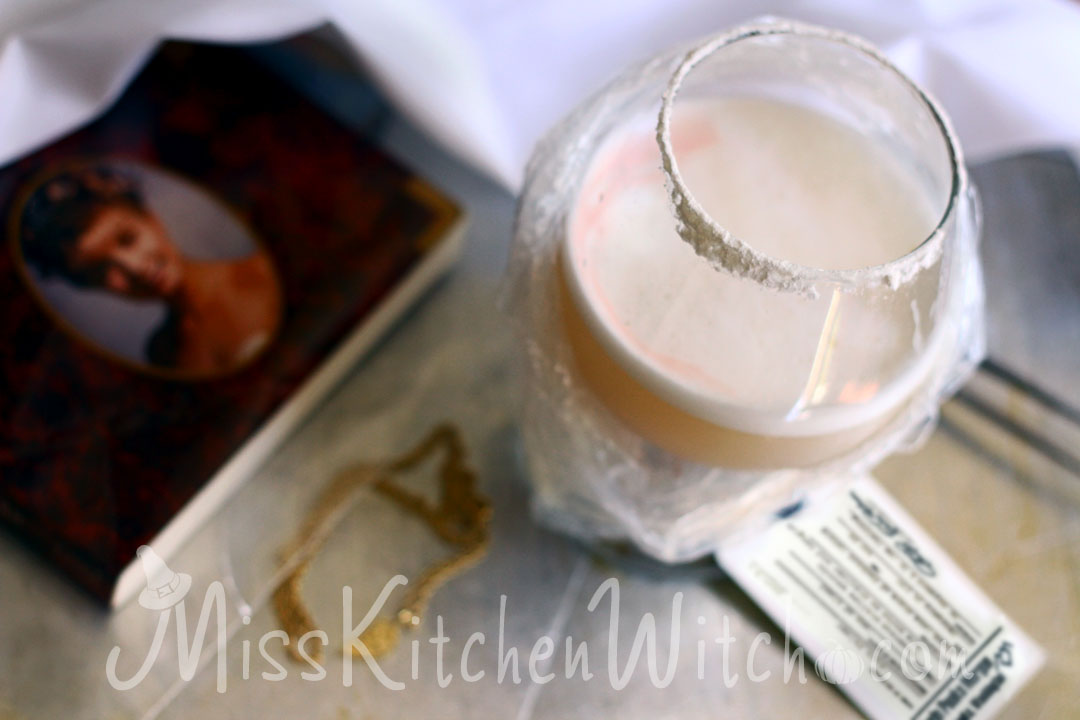 Meanwhile.
Save
Save