This public house isn't known just for Butterbeer. The Three Broomsticks, like any good pub, has a menu of classic British favorites— like Fish and Chips. This pairing of battered meat and fried potatoes (think steak fries) is usually served with barley malt vinegar in the UK or tartar sauce in Australia and New Zealand. Though it is a featured item at the theme park Three Broomsticks in the Wizarding World Orlando Florida, the literary version of The Three Broomstick's was probably serving up local mermaid and chips. Obviously, neither are very vegan.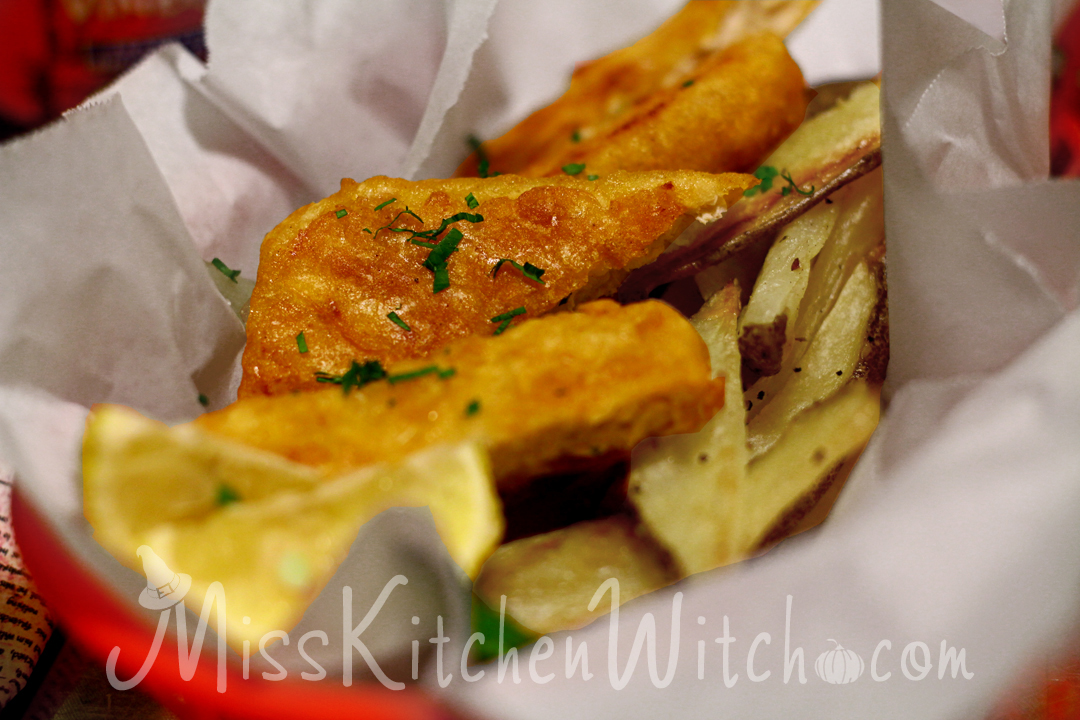 Thankfully, we don't have to reinvent the wheel when we want an order of vegan Fish and Chips. I make these frequently since I work for Gardein, but at home it's chips and tartar made from scratch. Gardein's new Fishless Filet bakes up lovely and crisp on the outside and moist and flakey on the inside. The ingredients include algal oil, seaweed extract, to give it an ocean-y hint and to fortify it with plant-based omega-3 fatty acids! If you prefer to skip the tartar, you can find malt vinegar at nearly any grocery store near the salad dressings.
Fish and Chips became the fast food of the English working class as early as the mid-1800s, the practice ignited by the development of trawl fishing—the worst thing to ever happen to our oceans. After frying it was traditionally wrapped in newspaper to absorb the grease. Thankfully, my vegan version was baked and isn't dripping with oil, so I get to continue enjoying today's edition of The Daily Prophet.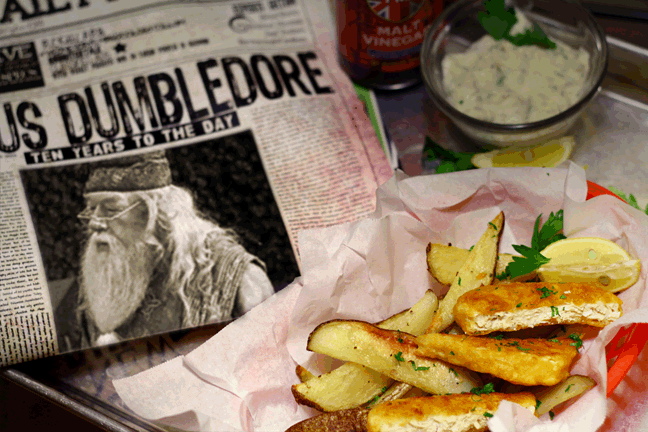 Vegan Fish and Chips (serves 3)
1 package Gardein Fishless Filet
malt vinegar
lemon wedges
Chips
4 large russet potatoes, cut into wedges
2 tbsp oil
salt and pepper to taste
Vegan Tartar Sauce
1/2 cup vegan mayo
1-2 tbsp sweet pickle relish
1 tbsp capers, chopped
1 tbsp fresh parsley, minced
2 tsp fresh lemon juice
1 tsp salt
1/2 tsp vegan Worcestershire sauce (opt)
black pepper to taste
For the Tartar Sauce, whisk all ingredients in medium bowl to blend. Season with salt and pepper. Cover and chill while you prepare the other items.
Place the potato wedges in a large bowl with iced water. Let sit at least 30 minutes. Pull the Fishless Filet from the freezer to defrost.
Preheat oven to 425°F. Drain the potatoes and pat dry with a clean kitchen cloth or paper towels. Toss with oil, salt, and pepper and arrange on a large baking sheet so that none are overlapping.
Bake the potatoes for 10 minutes. Arrange the filets on a parchment lined baking sheet and add to the oven. Keep roasting potatoes until golden brown and crisp to your liking. Bake the fish for 20 minutes total, flipping at 10 minutes.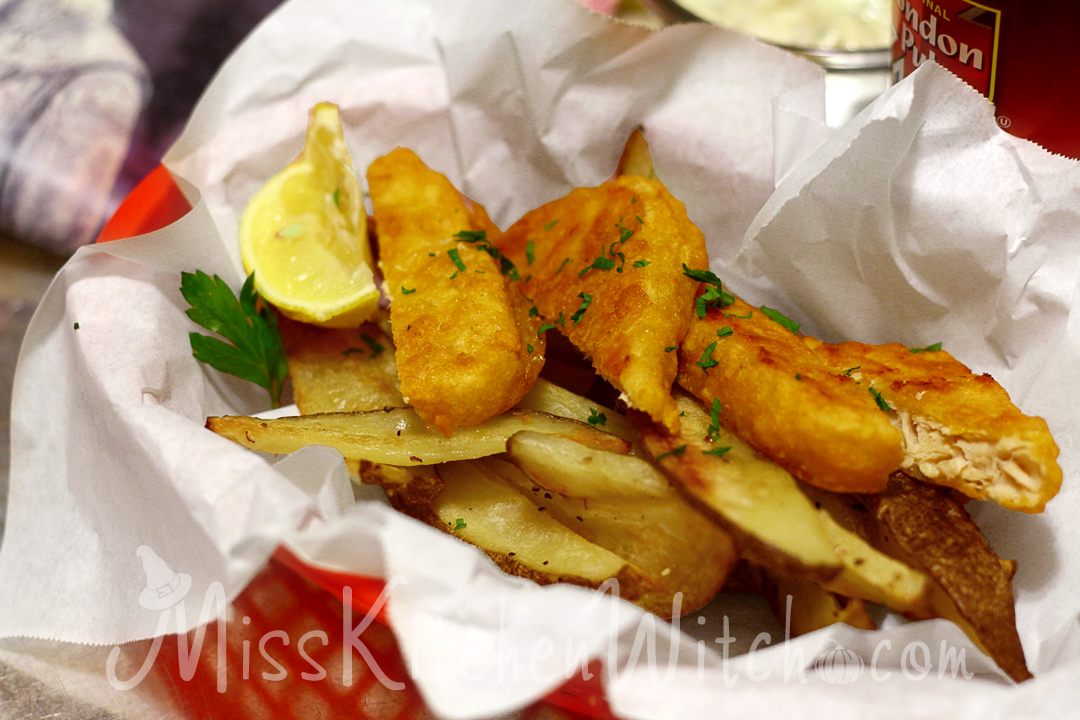 Once everything is baked gold, carefully cut  the filets in half diagonally and place over your roasted chips. Serve hot with lemon, vinegar, or tartar sauce.