Licorice wands are one thing, but any party can have too many sweets—we need some savory foods too! These are one of my absolute favorite party snacks. Marmite is the ultimate umami and even if you aren't a Marmite 'lover', the flavor pairs with the nutritional yeast to make a perfect cheese taste. You can usually find Marmite in the international section of grocery stores or you can swap it out for Vegemite, depending on your location.
This recipe is more assembling than cooking, another reason why it's so great for parties—you won't have tons of prep to do! Just roll out some vegan puff pastry, spread on the fillings, slice it, twist, and bake! Experiment and see if you can come up with your own wand shapes.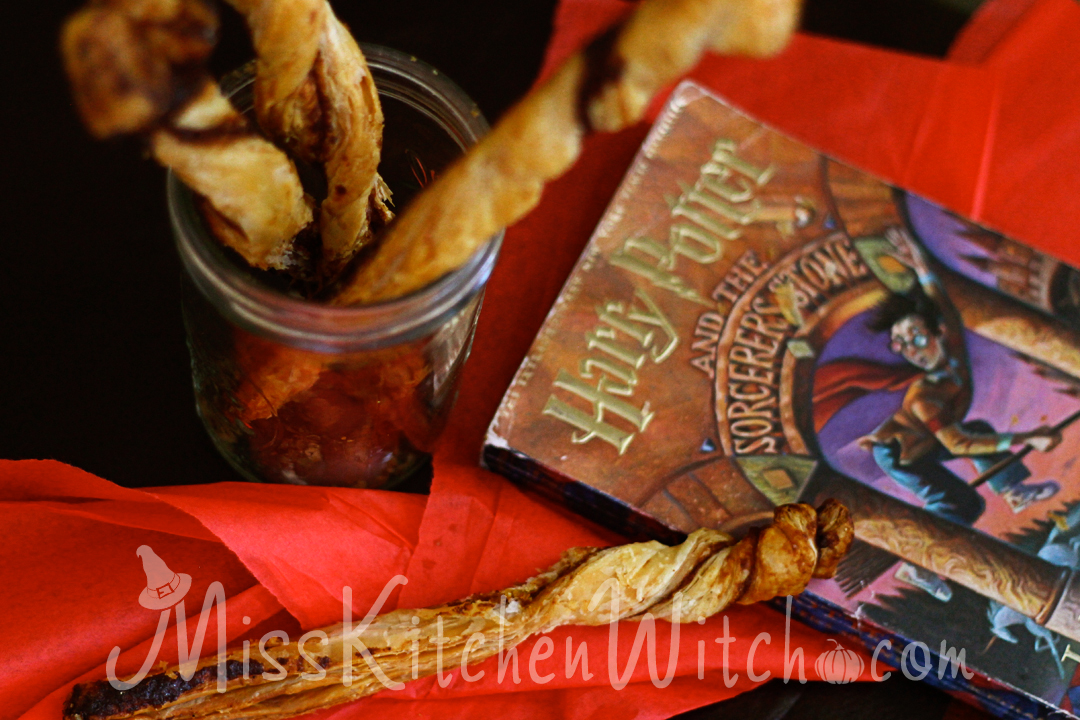 Savory Harry Potter Cheese Wands (Makes 32 pieces)
Ingredients
1-package vegan puff pastry
1/3 cup nutritional yeast
1/4 cup Marmite Yeast Extract
3 tbsp Earth Balance or other vegan butter
garlic powder
flour for dusting.
Preheat oven to 400°F. On a lightly floured work surface, roll each sheet of puff pastry out to make about an inch longer on each side.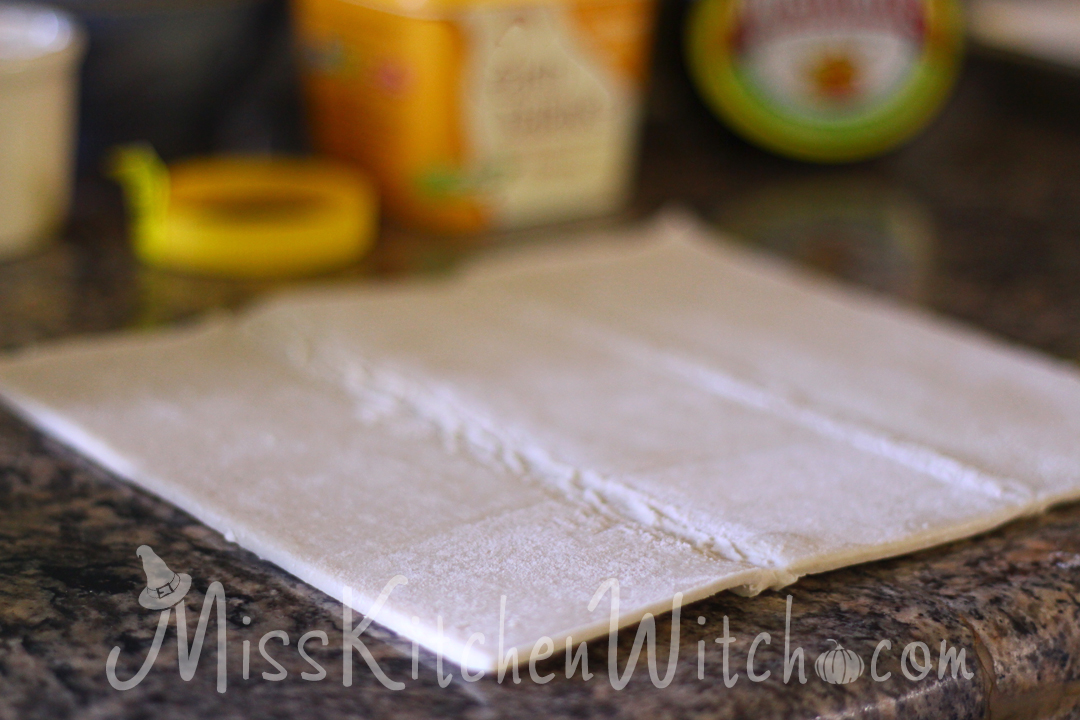 Spread 2 tbsp marmite and 1 1/2 tbsp Earth Balance Buttery Spread on each of the 2 sheets of puff pastry. Sprinkle each with a half of the nutritional yeast.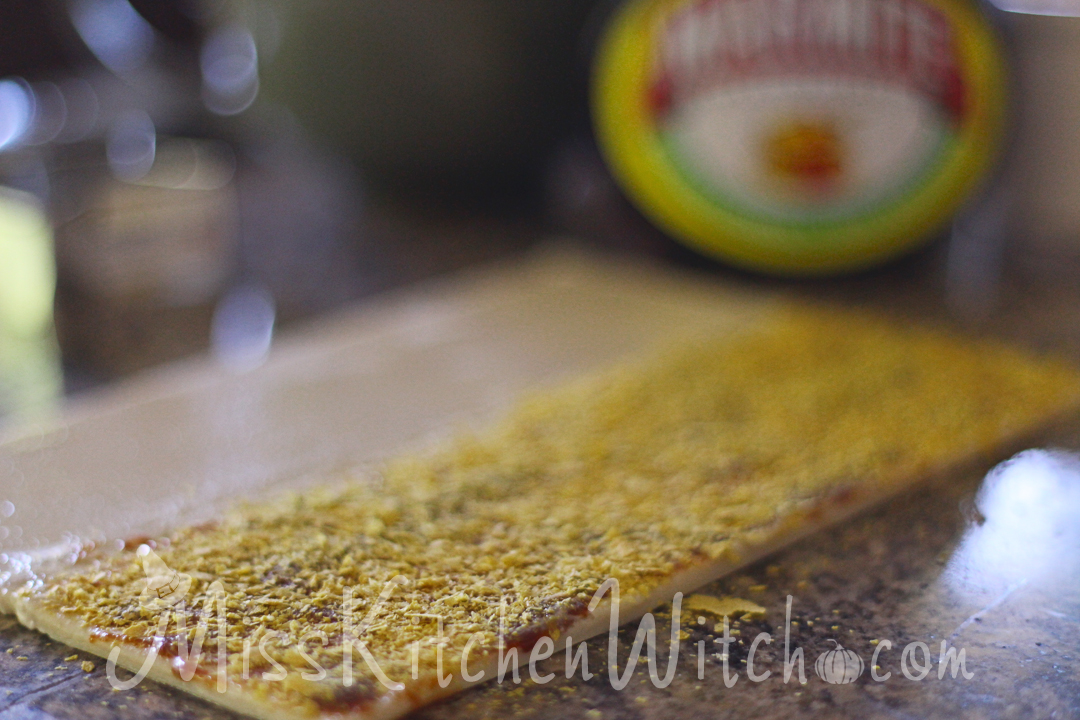 Fold the puff pastry over lengthways and press gently. Cut into 1/2 inch wide strips. Curl one end in an inch or so, then twist the upper half. Press the dough just below the twist to help it stay in place. Stretch the straight half a little more and shape the end to a point from a square.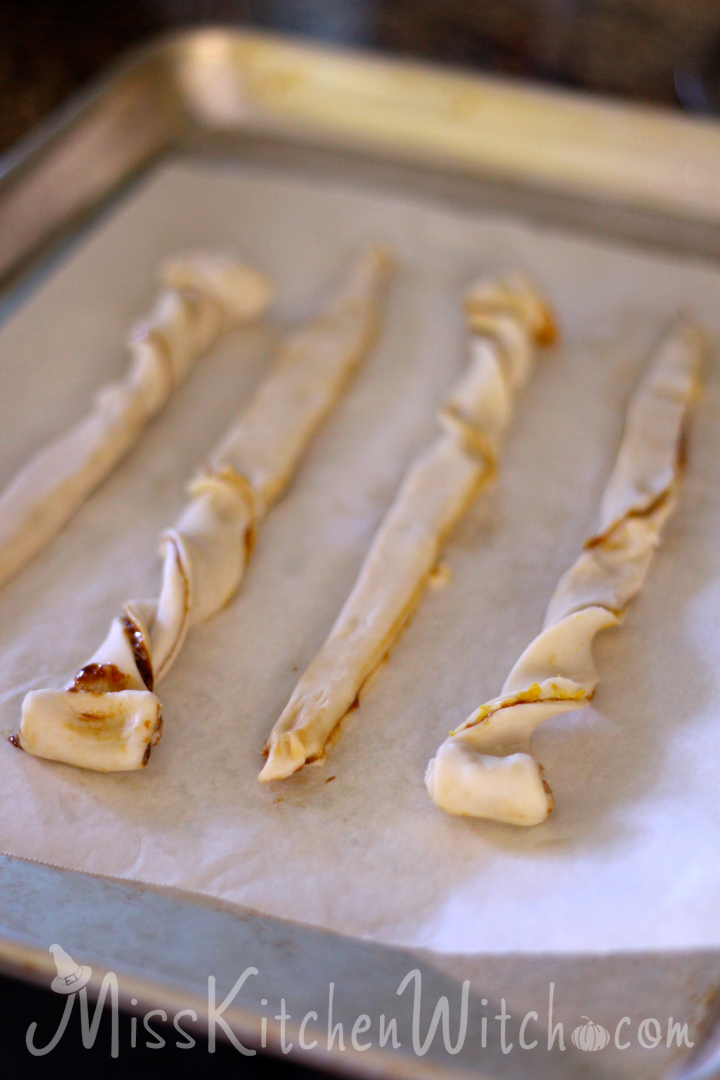 Arrange on a baking sheets and chill briefly. Bake for 10 minutes or until golden and puffed up. Mine were a little overdone, they should be slightly lighter to really get the cheesy flavor.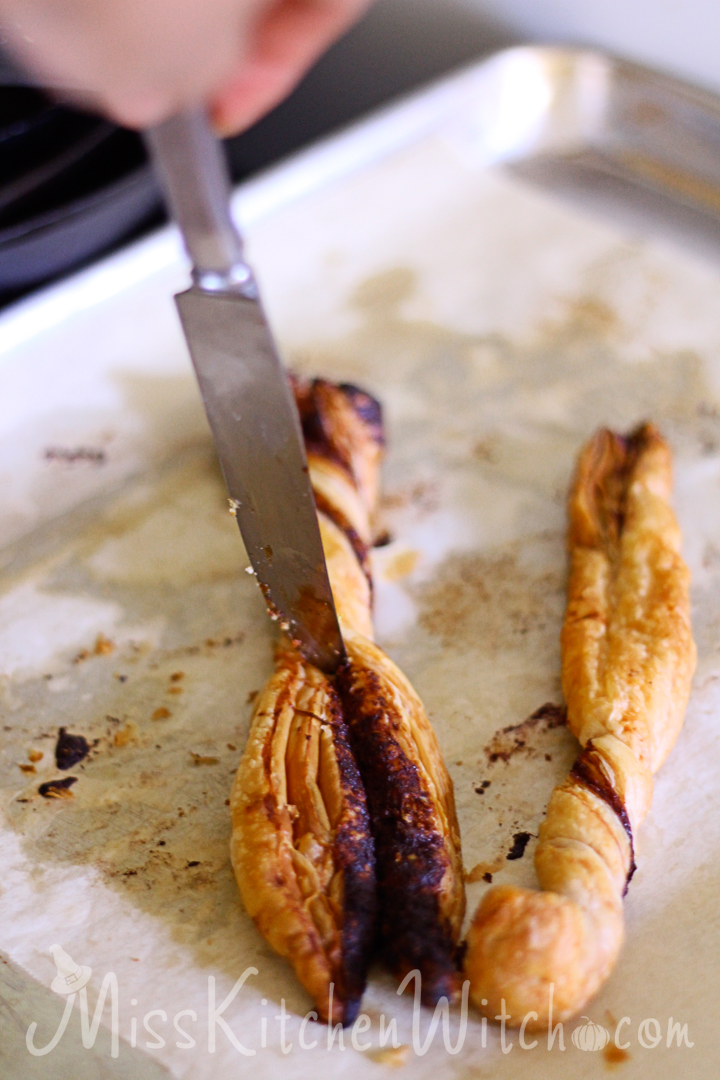 Trim narrow bottom if needed. Accio yummy snacks!