Whether Cockroach Clusters are sweets made of cockroaches or just made to look like cockroaches, I couldn't say. They are sold at Honeydukes Sweet Shop in Hogsmeade and Ron considers using them to take revenge on his brother.
Harry Potter and the Prisoner of Azkaban. Ch 10, p 200.
"Seen the Fizzing Whizbees, Harry?" said Ron, grabbing him and leading him over to their barrel. "And the JellySlugs? And the Acid Pops? Fred gave me one of those when I was seven – it burnt a hole right through my tongue. I remember Mum walloping him with her broomstick." Ron stared broodingly into the Acid Pop box. "Reckon Fred'd take a bit of a Cockroach Cluster if I told him they were peanuts?"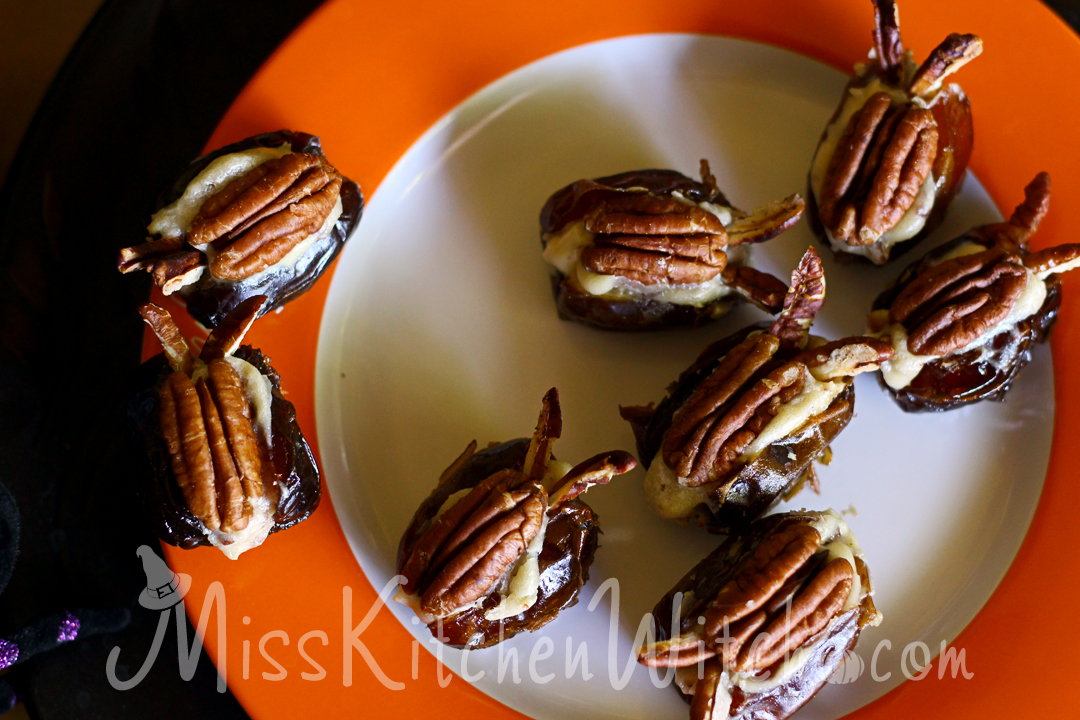 There are a lot of cockroach cluster recipes online and all of them use either pretzels or chow mein noodles, chocolate, and a slew non-vegan candy all mushed together. I wanted something a little cleaner looking and not-chocolately. My recipe is a date, stuffed with sweet cheese and nuts—giving it a little bit of a crunch and… wet filling that squirts out when you bite into it just right! I know, anything with cockroach in the name sounds super gross, but leave off the antennae and no one has to know.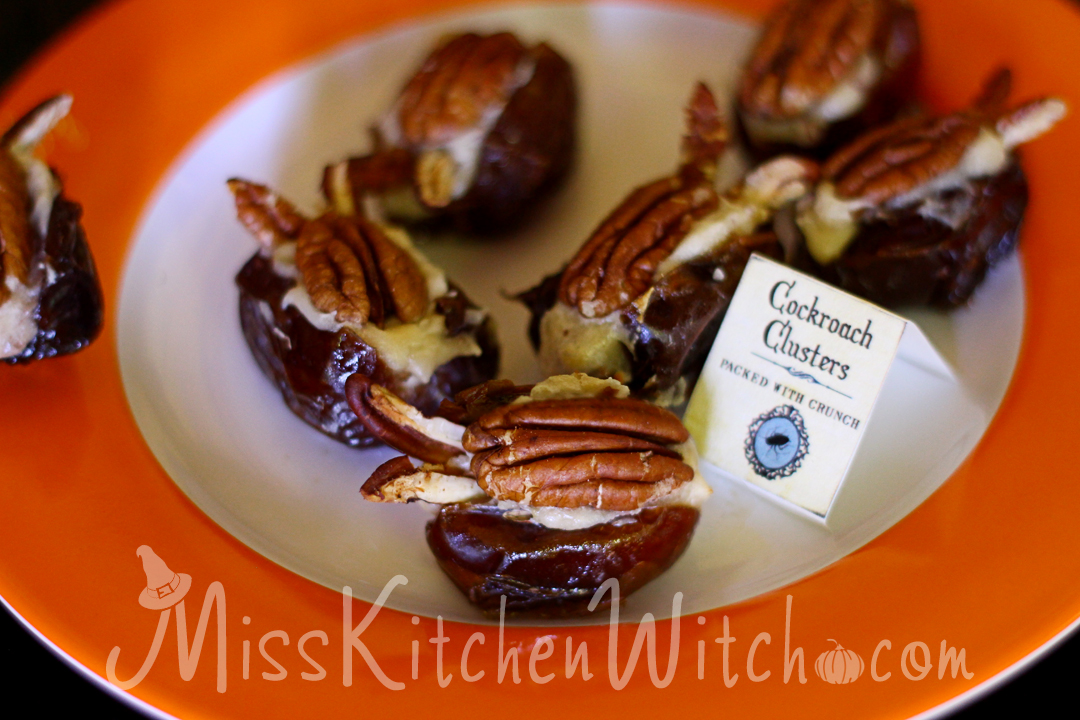 Honeyduke's Cockroach Clusters – Sweet Cheese Stuffed Dates (Makes 2 dozen)
Ingredients
2 dozen large dates
3 dozen raw pecan halves (slice some of the pecans lengthwise along the grooves for pecan strip antennae)
1 cup raw cashews
1/4 cup cold water
1 tbsp agave syrup
2 tsp lemon juice
2 tsp apple cider vinegar
1 tsp nutritional yeast (opt)
1 tsp salt
1/4 cup toasted pecan pieces, chopped
Cover cashews with water and allow to soak overnight. If you don't have time, cover with boiling water and let soak at least 1 hour. If you don't have a high power blender, cover the cashews in a saucepot with water and boil for about 10 minutes or until very soft. Drain and rinse.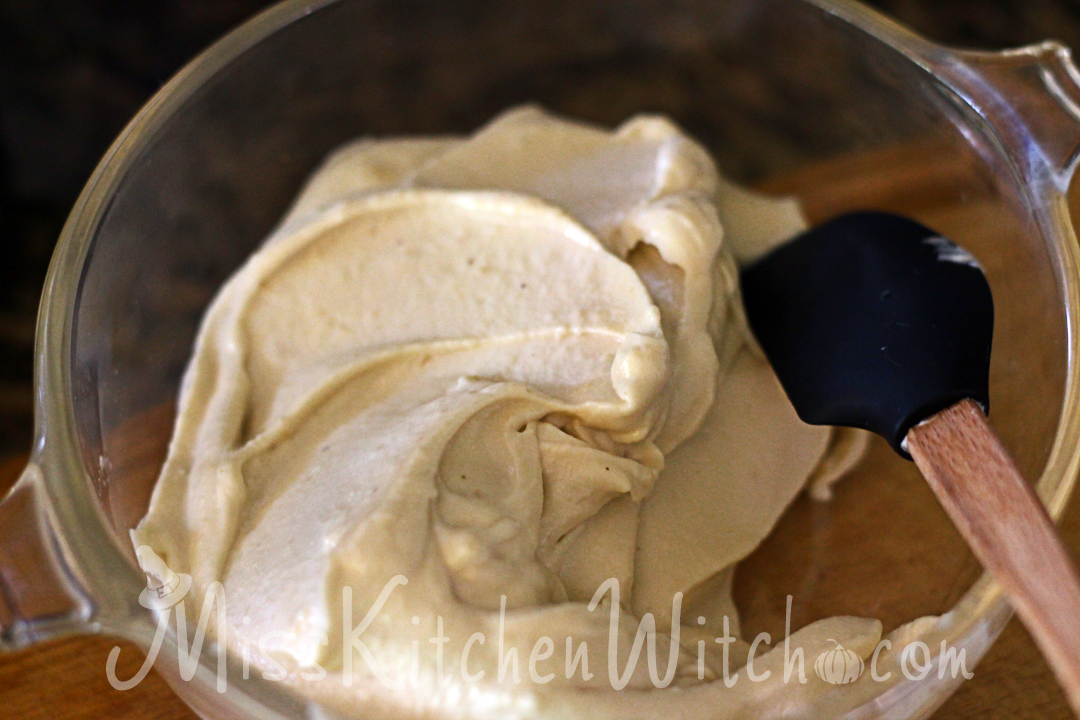 Preheat oven to 375°F. Place the cashews, water, agave, lemon juice, ACV, nutritional yeast, and salt in a blender and process until completely smooth. If more liquid is needed add a tsp or 2 of water. Transfer to a bowl and add fold in the toasted pecans.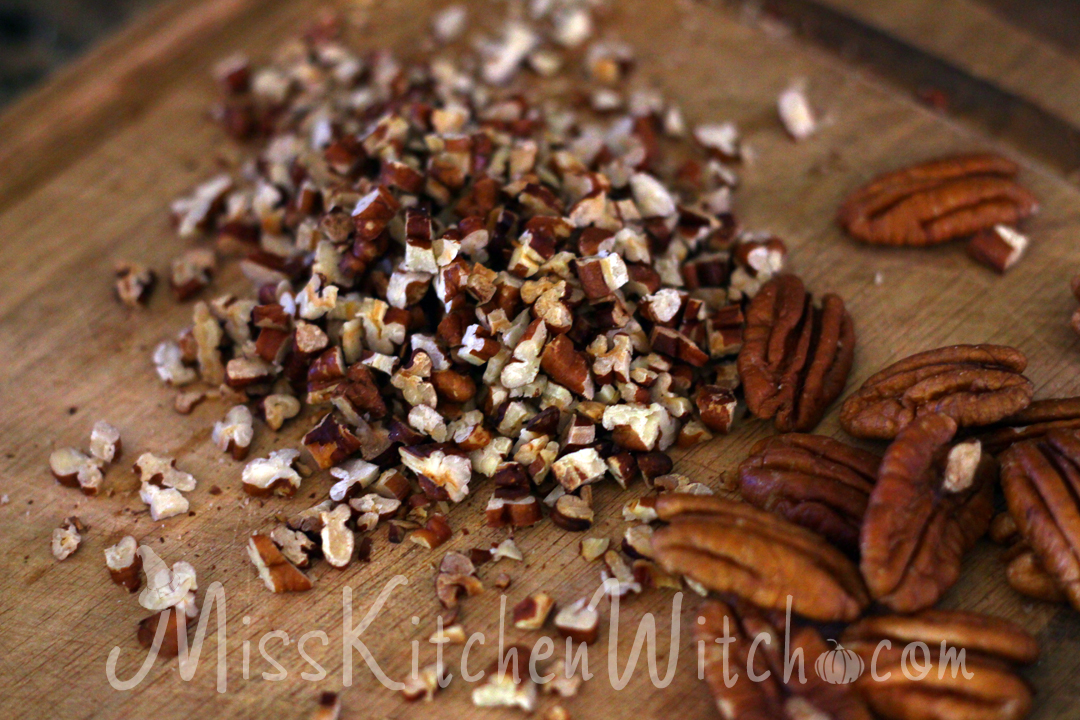 Scrape the nut cheese into a pastry bag with a wide opening or without a tip attachment. Slice into the date on just one side, but not through it. Remove the pit if they are unpitted and leave open. Pipe the cheese into each date. Alternatively, use a mini spatula to scrape a dollop of cheese inside the date.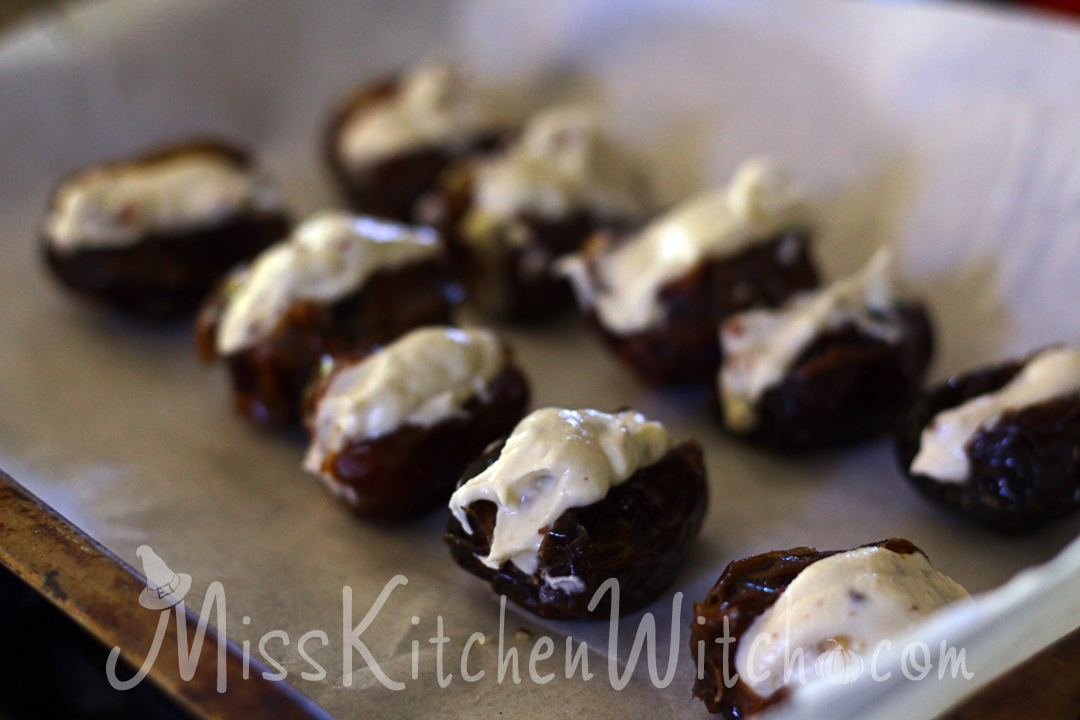 Top with a raw, whole pecan, add two antennae, and arrange on a baking sheet.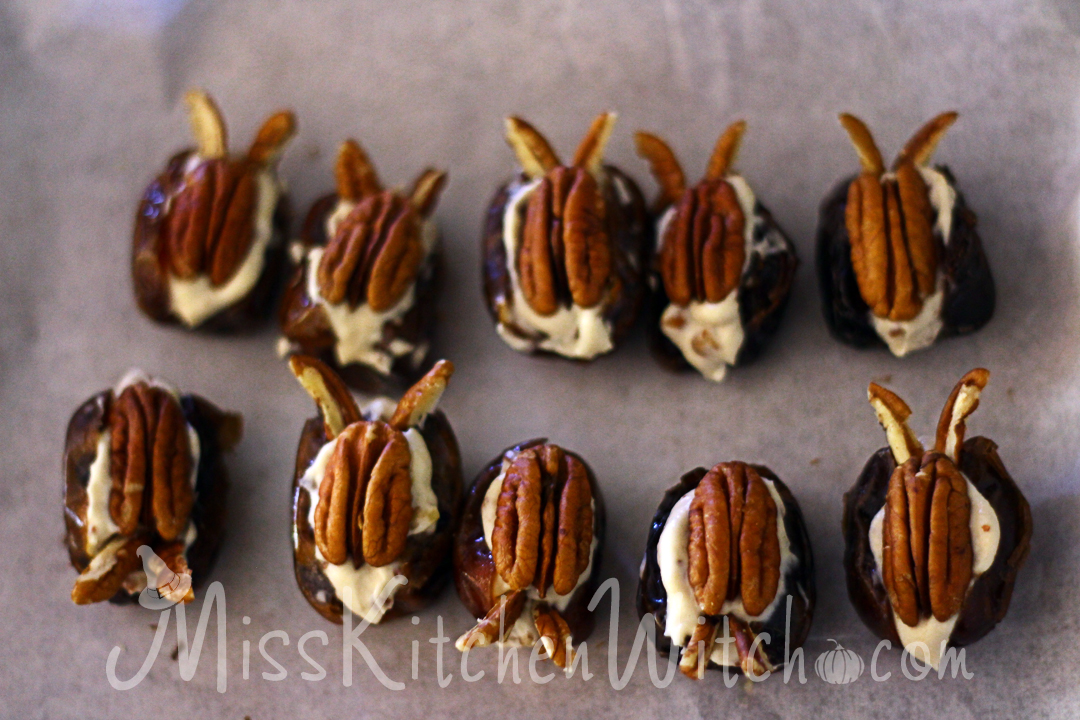 Bake for about 12 minutes, or until the cheese and pecan looks lightly toasted. Serve warm or at room temp.