You may or may not know I have a personal connection to the Hawaiian Isles. We moved there when I was a kid and I lived there until after college. You'll see it's influence in many of my recipes, personal tastes, and my weird 'where-the-hell-are-you-from' Valley-Girl/Haole-Hawaiian accent. I had to throw a Hawaiian cocktail into this retro series and since I'm not too fond of coconut rum I went with a classic Blue Hawaii.
Harry Yee, the bartender at the Hilton Hawaiian Village, was commissioned by the beverage company Bols in 1957 to create a drink with their then-new Blue Curacao liqueur. The sweet and sour, vivid color, pineapple, and umbrella set this drink apart. A Blue Hawaii is typically served on the rocks, though modern bars will blended it with ice and serve it like a frozen margarita. I've broken it down to omit the awful artificial pineapple juice and toxic commercial sweet and sour. Take a moment to sip your way to paradise.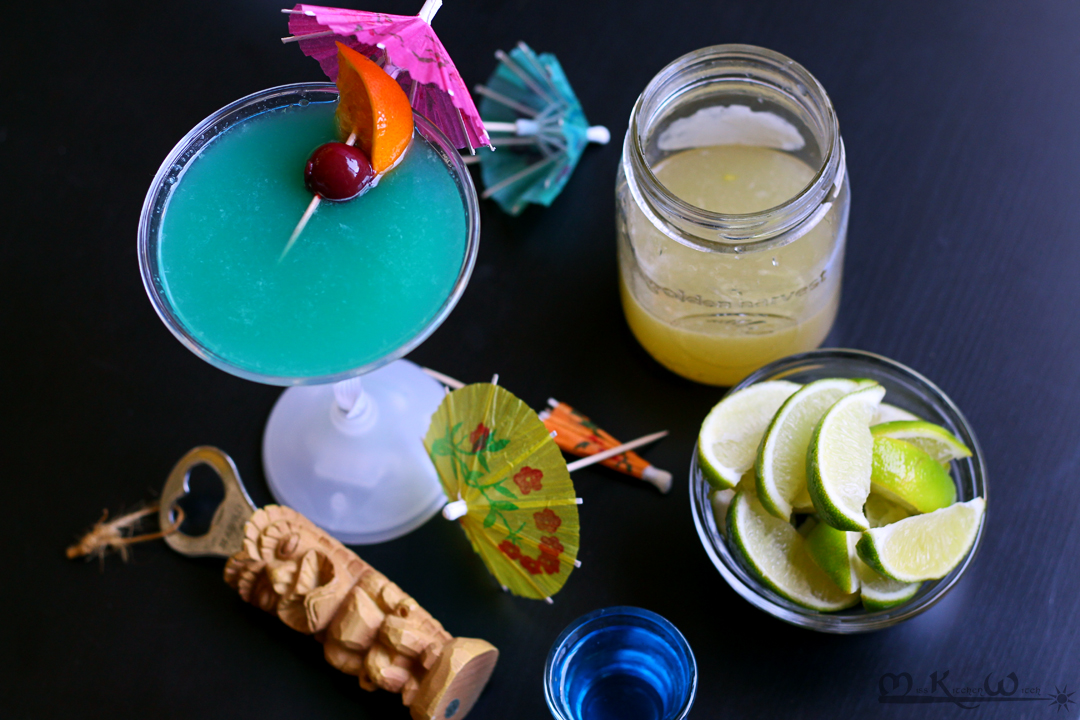 Because sugar doesn't dissolve quickly in cold drinks, bartenders and mixologists use a syrup made from water and sugar to sweeten cocktails. You can double or triple this recipe and it will keep for at least a month chilled, just be sure to sterilize the container first—because there is nothing bacteria loves more than sugar!
Simple Syrup (small batch)
1/3 cup water
1/3 cup sugar
Bring some water to a rolling boil. Measure your sugar into a jar or other heat proof container. Measure equal parts of the boiling water into the container, over the sugar. Stir. Almost all of the sugar should dissolve immediately. Let sit a few minutes and stir again. If making a big batch, you might have to combine the two ingredient in a saucepan over a low heat until the sugar dissolves completely.
To make the Sweet and Sour Mix, follow the ratio of 3:3:2. Three parts lemon juice, three parts lime juice, and two parts simple syrup. This little batch will make 8 drinks and will keep in the fridge for about 1 week.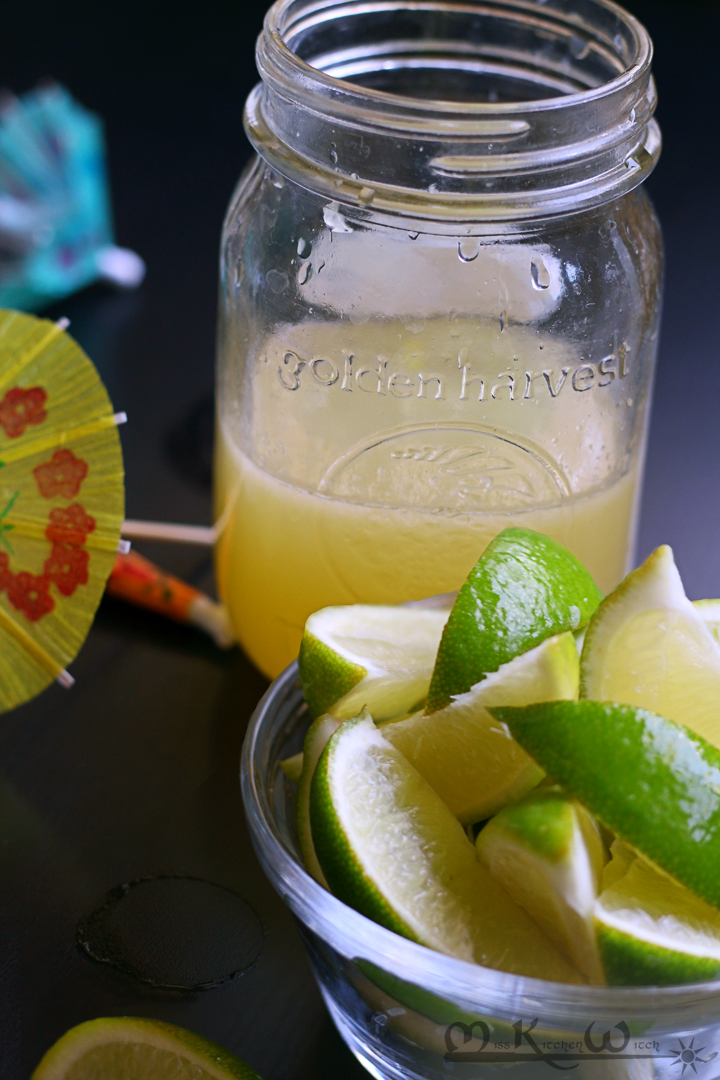 Sweet and Sour Mix
3 shots lime juice
3 shots lemon juice
2 shots simple syrup
Combine all three ingredients in a jar or bottle. Shake well and chill until ready to serve.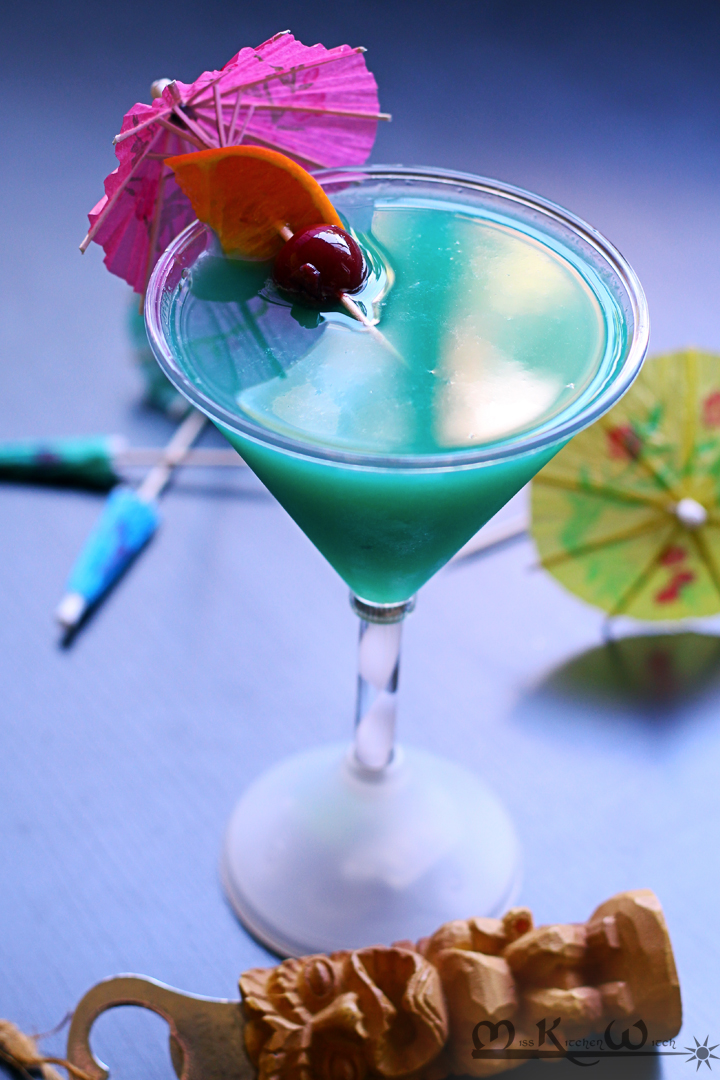 Blue Hawaii (Makes 2 drinks)
Ingredients
2 shots blue curacao
2 shots silver rum or vodka (or a mix of the two)
2 shots sweet and sour mix
1/2-3/4 cup pineapple juice
sliced pineapple or orange wedges
cherries
ice
Fill a cocktail shaker with ice and add the blue curacao, rum/vodka, sweet & sour, and juice. Shake vigorously until the shaker feels quite cold and is frosty on the outside. Strain into an ice filled glass. Garnish with a slice of pineapple, orange, cherries, or just a little umbrella. Enjoy responsibly.