The beginnings of upside-down cakes are a little older than our retro time frame. Inverted cakes date back hundred of years. In the Americas, they were called skillet cakes, cooked over a fire, and featured prunes, apples, or berries. The inclusion of pineapple occurred sometime in the 20s after the rise of the Dole corporation. Pineapple became incredibly popular as something exotic, yet accessible and ended up in all sorts of retro dishes. After a few ad campaigns in the 30s and 40s, Pineapple Upside-down Cake became more and more common. I'm sure even more so when Hawaii was incorporated into the United States in 1959.
I wanted to give this recipe another little twist. We had a half pint of homemade spice rum from our neighbors and I thought it'd be delicious paired with caramelized pineapple. You can use plain rum with a little bit of allspice instead or, if you're dry, just substitute the alcohol with more juice. You can add the cherries before baking or after. If baking the cherries like I did, it will give it a very pink hue.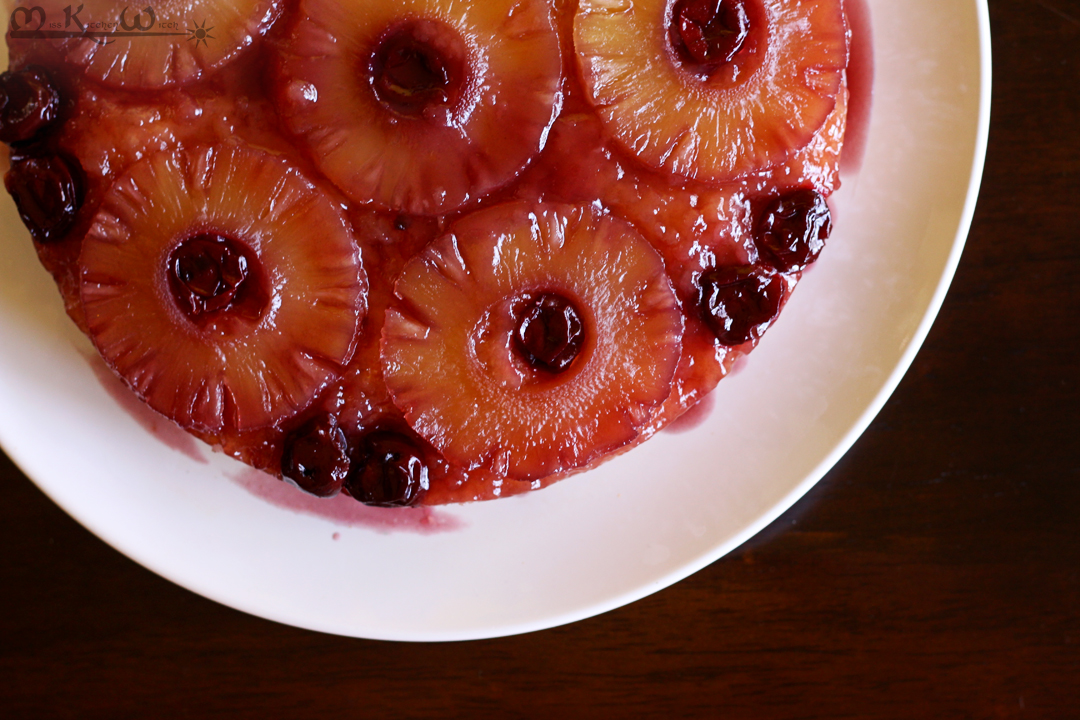 Pineapple Upside-Down Cake with Spiced Rum (serves 8-10)
Ingredients
Topping
2/3 cup raw turbinado sugar
2 tbsp coconut oil, melted
2 tbsp spiced rum
1/4 tsp salt
pineapple rings
cherries, pitted and de-stemmed if using fresh
Cake
1 1/3 cups all-purpose flour
1 cup evaporated cane sugar
2 tsp baking powder
1/2 tsp salt
1/2 cup coconut milk
1/3 cup vegetable oil
1/4 cup pineapple or orange juice
1/4 cup spiced rum
1 tsp vanilla extract
Heat oven to 350°F. Drizzle the melted coconut oil into a 8″ or 9″ pan. Sprinkle the turbinado sugar evenly over the oil and sprinkle that with the pinch of salt. Arrange the pineapple rings in the pan and place a cherry into the center of each slice, where the pineapple has been cored.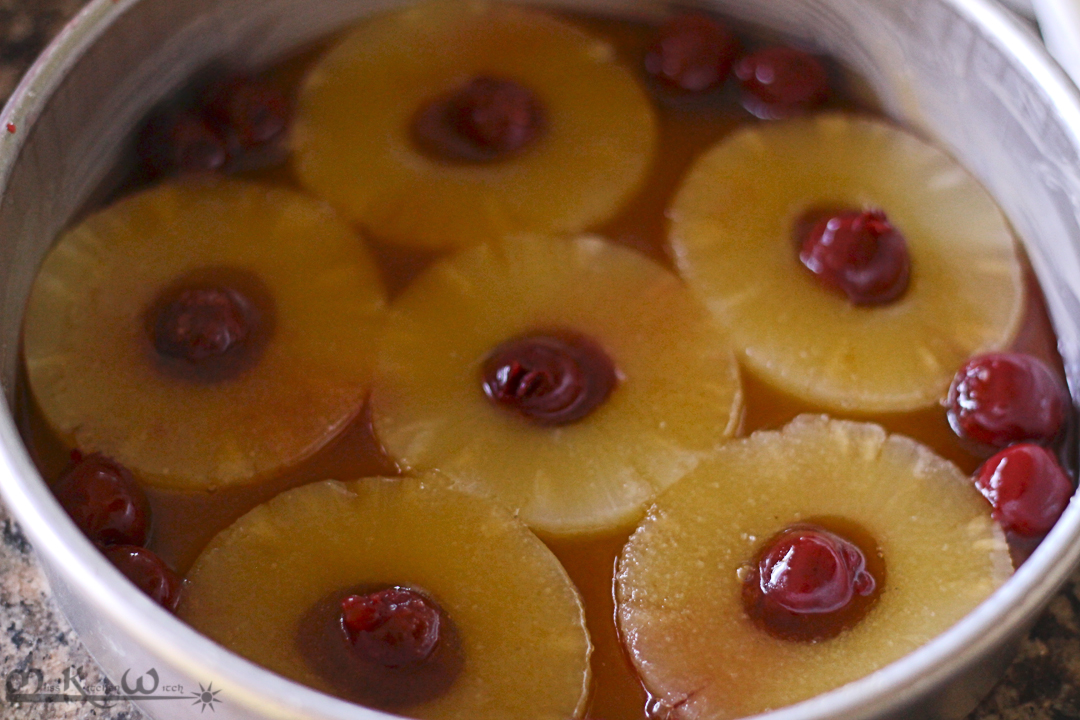 In a large bowl, sift together the flour, sugar, powder, and salt. Separately, stir together the coconut milk, rum, oil, and vanilla. Gently fold it into the dry ingredients and stir until just combined. Pour batter over pineapple and cherries. Bake 40-50 minutes or until toothpick inserted in center comes out clean.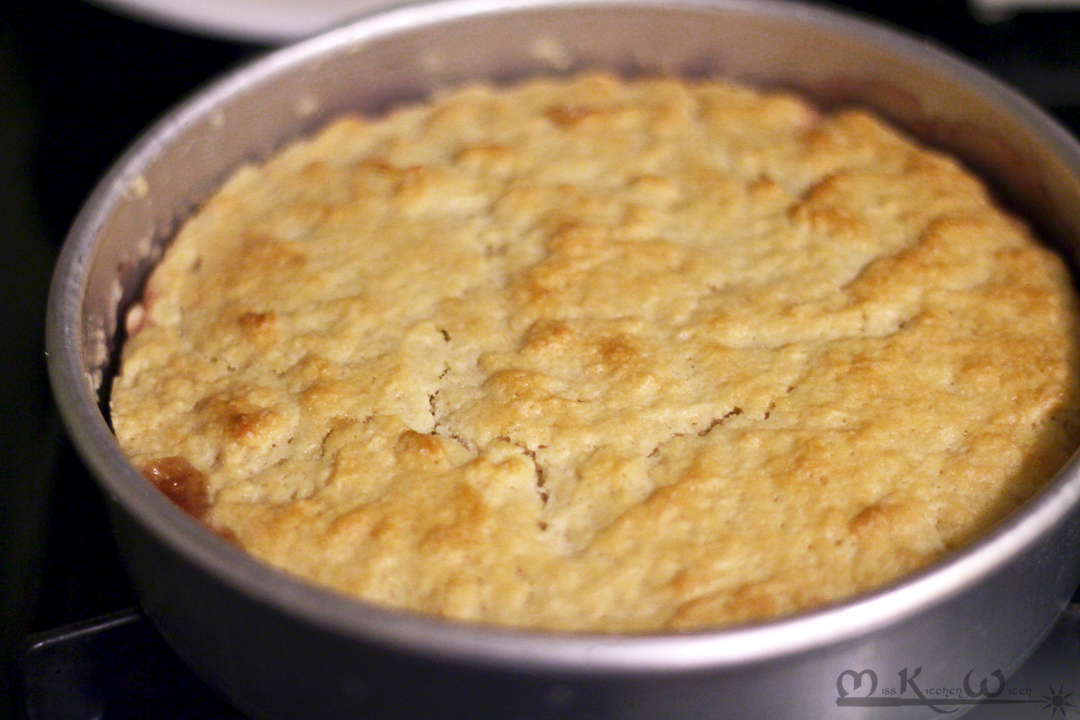 Remove from heat and allow to set for 5 minutes. Run a knife or thin spatula around the inner edge of the pan and place a serving plate upside down over it. Turn plate and pan over. Leave pan over cake for 30 seconds or so to let the  caramel drip down over cake. Remove pan and serve warm.