I've shared a few biscuit recipes here before and these are just as scrummy! I this 1957 recipe a healthy upgrade with whole wheat flour, but spelt would be a good choice too. I call these "biscuits for people who love cornbread." They come out of the oven with the flavor of biscuits, but with the crumbly texture of cornbread. They are a perfectly quick substitute for cornbread—cornbread takes a long time to bake and can turn out dry. It's hard to find a nice cornbread recipe.
Originally, from a Clabber Girl (Baking Powder) ad and were called "Modern" Biscuits for some reason. They don't offer a serving suggestion, but I say they can swing sweet or savory. I'd love them with a hot bowl of corn chowder, but we ended up eating them with vegan butter and jam! They are still tasty the next day, but (like all baked goods) are best enjoyed hot out of the oven.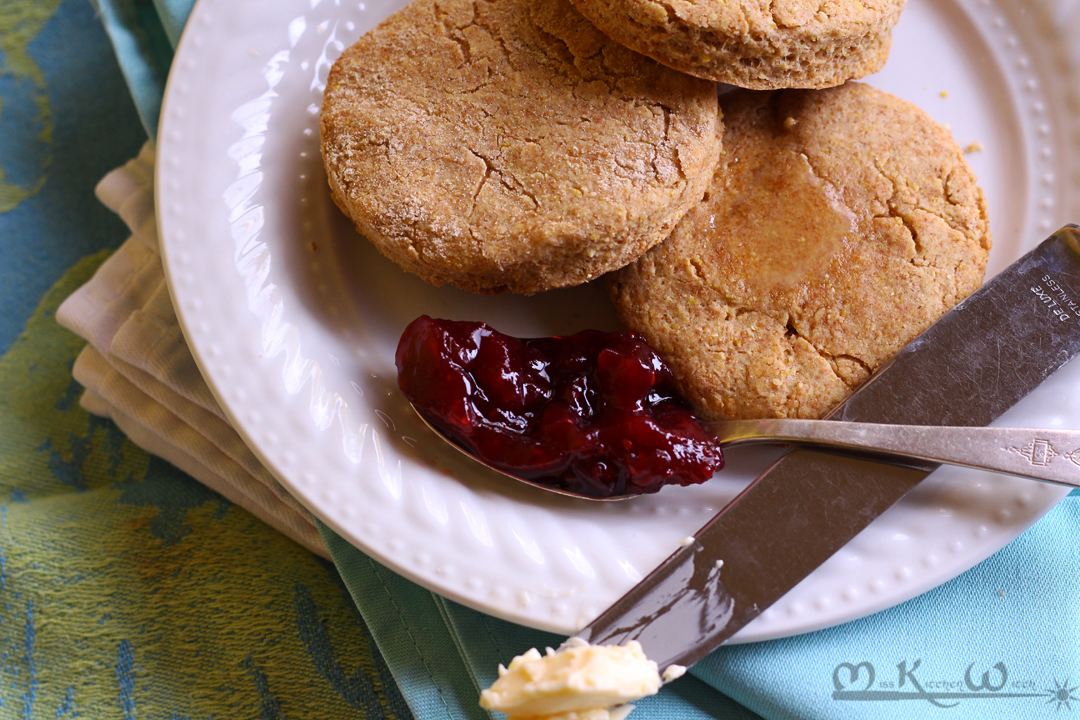 Modern Corn Meal Biscuits (makes 12 biscuits)
Ingredients
1 1/2 cup whole wheat or spelt flour
1/2 cup cornmeal
1/3 cup vegan butter
2/3 cup soymilk or other nondairy milk
2 1/2 tsp baking powder
1 tsp salt
Preheat oven to 450°F. Sift together flour, baking powder, and salt into a mixing bowl. Blend in cornmeal.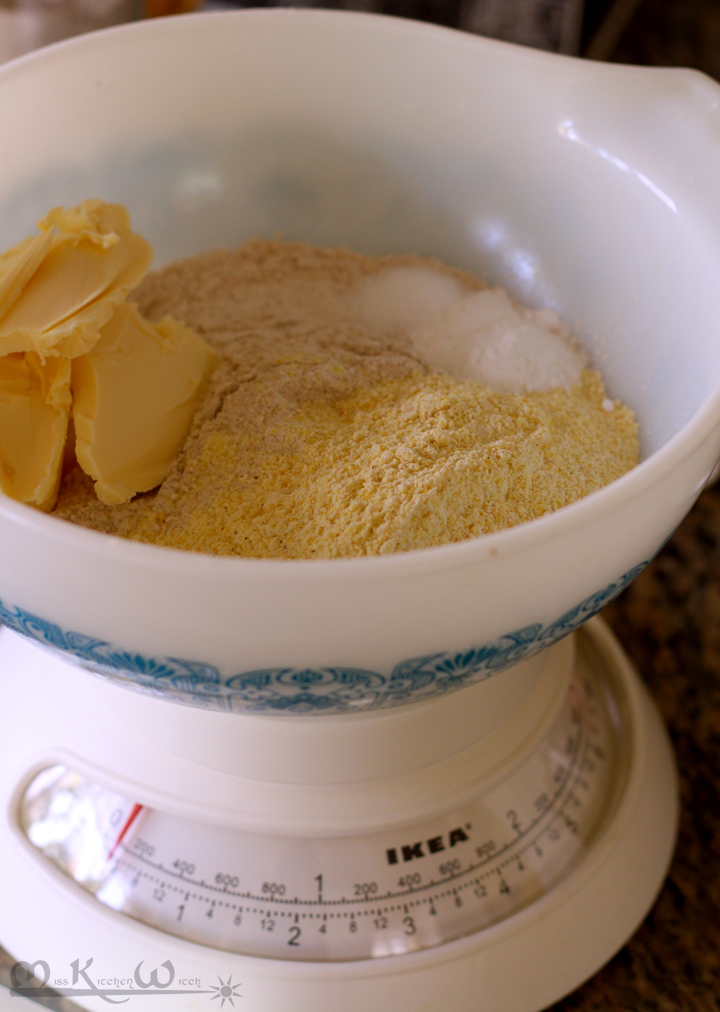 Cut in shortening until mixture resembles course crumbs. Add soymilk all at once. Stir lightly with fork, just enough to bring together.
Fold and knead gently a few times on lightly floured board. Pat dough 3/4 inch thick and cut with 2″ round cutter. Place on a cookie sheet (ungreased) and bake 12-15 min. Best served warm!