This breakfast on-the-go shows that it was just as hard in the 60s to fit fiber into your child's diet. You had to hide it in a chunky looking 'milkshake'. Unfortunately, we are still manipulating foods to add fiber and vitamins back into the standard american diet. This advert from 1959 reads: "Breakfast-in-a-glass is a new way to enjoy oatmeal on warm summer mornings. Cool, refreshing. Tastes like a milk shake. Lusciously flavored with fruit… with all that wonderful oatmeal protein." A promo for Quaker Oats, Mother's Oats, and a special hand mixer that was specifically designed to make this drink (looks like a magic bullet with a crank).
I love the idea and will often throw flax in my morning smoothies. It just doesn't look  blended well in the original picture and I'm not sure how those kids are going to suck that up with those straws! This recipe is completely adaptable to your own tastes with different fruit or more/less sweetener. The oats make this drink smooth and creamy, like a banana gives a smoothie body. Though, I can't imagine drinking this without a high-powered blender, otherwise you'll get a graininess from the oats. Breakfast in a glass is right! It is incredibly filling and will keep you powering through the morning!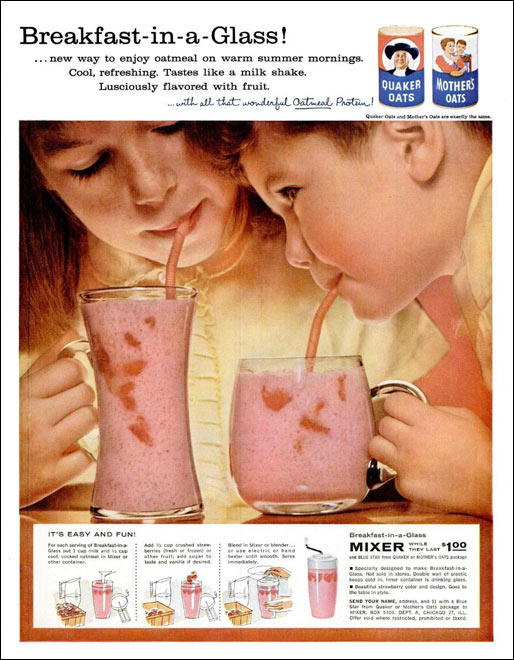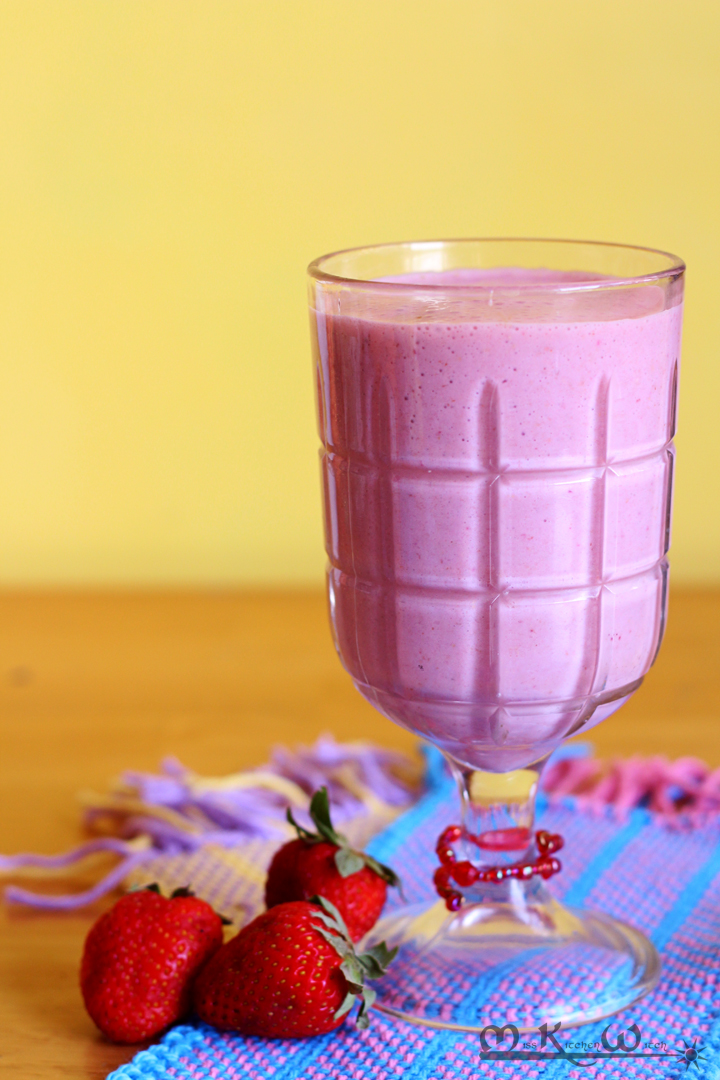 Strawberry-Oat Breakfast In A Glass (serves 2)
Ingredients
2 cups soymilk or other nondairy milk
1/2 cup rolled oats
1 cup fresh or frozen strawberries or other fruit of your choice
2 tsp agave
1 tsp vanilla
Bring 1 cup of water in a small saucepan to a boil. Pour in the oats and cook for about 5-10 minutes, stirring frequently. Remove from heat once the oats have absorbed all the water and allow to cool completely. It is even better to make the oats the night before, so they're chilled and ready to go.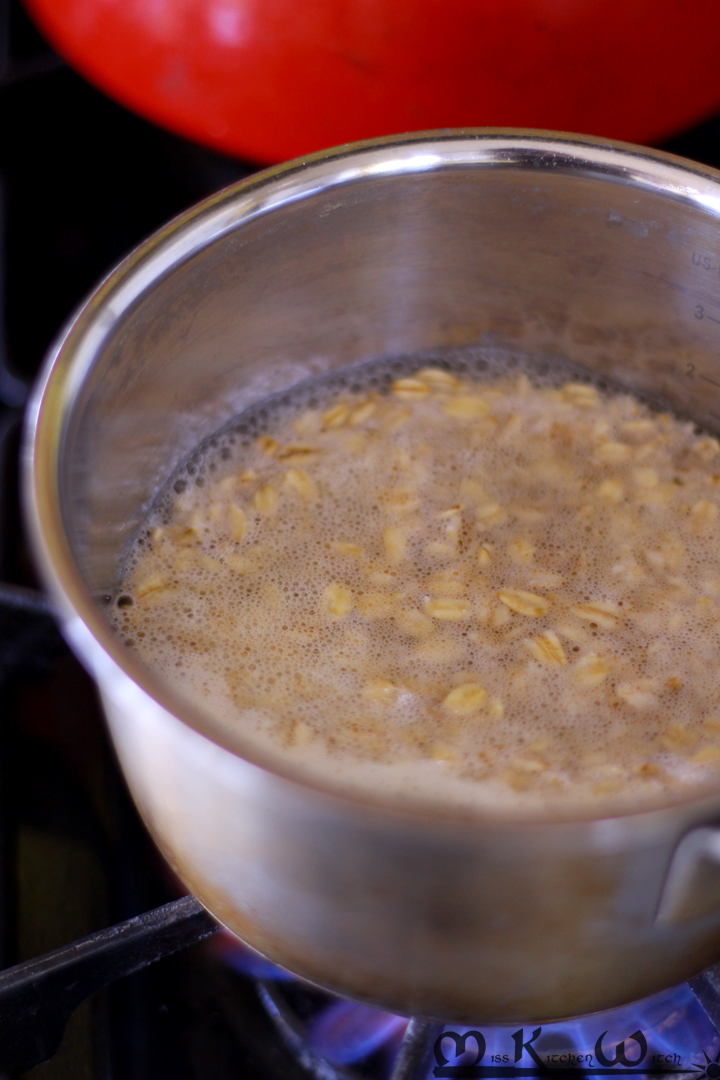 Put the soymilk and cooled, cooked oatmeal in a blender. Add fruit. Blend until smooth, about 1 minute. Add the vanilla, agave, and a few ice cubes if using fresh fruit. Blend again until you can no longer feel the grain from the oats. Serve immediately.