Occasionally, I'll use tomato paste as an egg replacer in savory dishes. It's a great binder for burgers and (obviously) meatloaves. Though, recently this tomato soup recipe has been making a serious comeback. Some say the original is a midcentury phenomenon created by, who other than, Campbell Soup. Yet, others claim the recipe harks back to depression era cooking as it requires very little oil and no eggs.
The tomato lends deep, sweet flavor and moisture—leaving taste testers guessing what your secret is. I would say it tastes similar to a spiced carrot cake with a smoother texture. It's quite nice with a cream cheese frosting, but you can leave off the icing in favor of a light dusting of powdered sugar. The dried fruit and nuts are optional—you can also sprinkle the nuts onto the decorated cake for a lovely effect. I poured the batter into mini cupcakes instead and topped them with a vegan Cream Cheese Frosting, Candied Almonds, and chopped dates!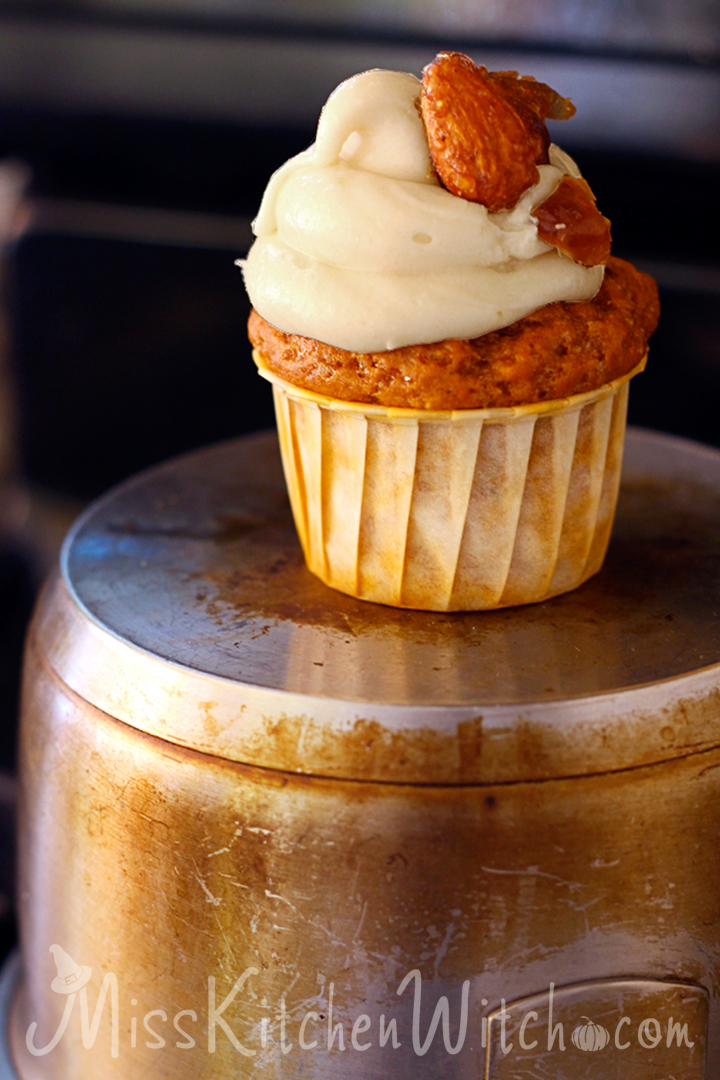 Vegan Tomato Soup Spice Cake (serves 8-10)
Ingredients
2 cups all-purpose flour (or spelt flour)
1/4 cup vegetable oil
1 tsp baking soda
1 tsp cinnamon
1/2 tsp salt
1/4 tsp cloves or allspice
1 cup sugar
1 10-oz can plain tomato sauce (be sure no basil or garlic is added to that!)
2 tbsp tomato paste
1/4 cup water +
1 tsp vanilla
1/2 cup dried cherries or chopped dates
Preheat the oven to 350°F. If using a cake pan, oil and dust with flour or line with parchment paper. Sift together the flour, soda, spices, and salt. Cream together the sugar, water, oil, and sauce. Pour in the sugar-tomato mixture in the to dry mixture and stir gently. Carefully fold in the dried fruit and nuts, if using.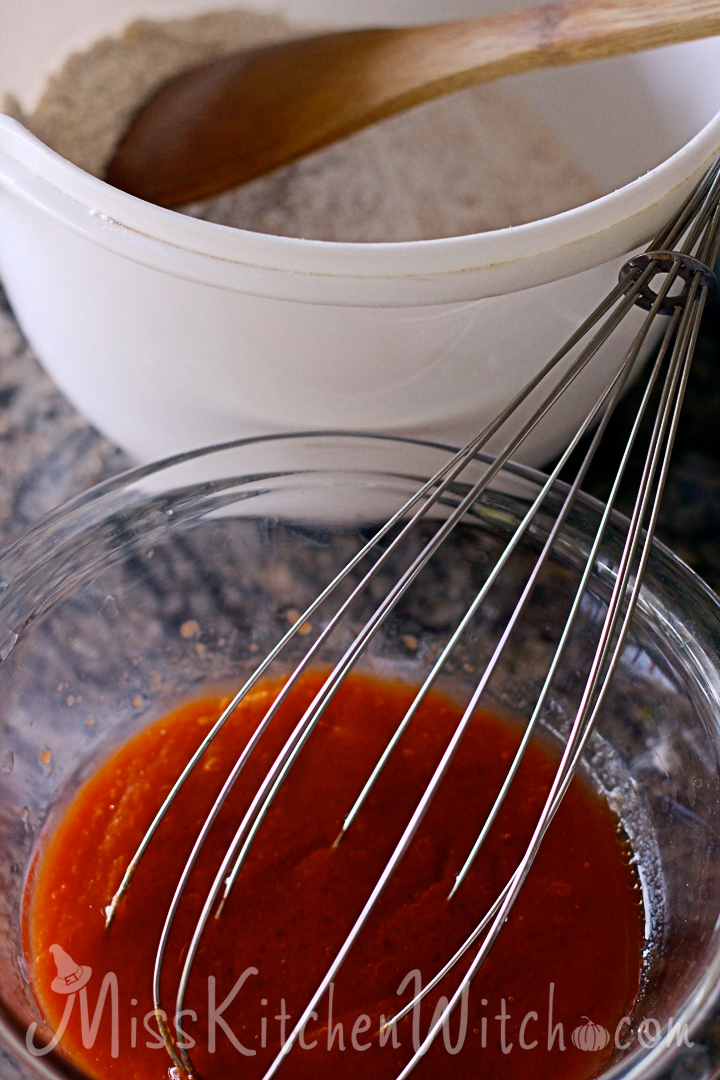 Bake for 30-40 minutes for a full cake, 20-25 minutes for cupcakes, or until an inserted toothpick comes out clean. Let cool before removing from tin. Ice or dust with powdered sugar and serve!