Don't be scared—bananas have always made great binders and egg-replacers! Why should they be reserved for the sweet stuff? This gem was uncovered EatMeDaily.com and came from a publication by the Meloripe Fruit Company.  The leaflet read "From Bananas: How To Serve Them" from 1941. Meatloaf wasn't my first choice, but I gave it a chance.
While veganizing this recipe I went with yellow split peas for the protein. I felt it was right to stick with that color. I also added some Banana Ketchup as a glaze for a nice flavor pop and caramelized texture. The more ripe the banana, the sweeter. Therefore, go with a banana that is still a little green on the ends.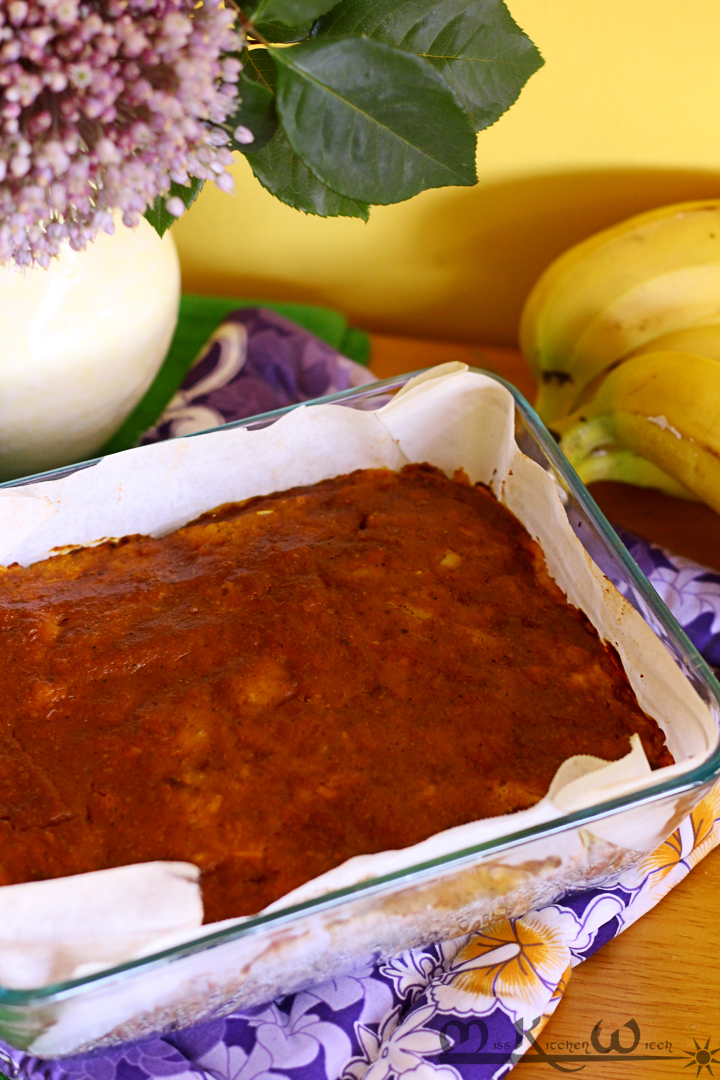 Vegan Banana Meat Loaf
Ingredients
1 large banana, diced
2 cup yellow split peas, cooked and soft
1 cup soft bread crumbs
1/3 cup vital wheat gluten (or 1/2 cup oat flour)
1  tbsp sweet maui onion, minced
1 sweet yellow bell pepper, diced
1/3 vegetable or olive oil
2 tbsp water
1 tbsp apple cider vinegar
1 tbsp salt
1 tsp dry mustard
1/2 tsp pepper
1/2 tsp better than bouillon (or replace the water with veg broth)
Homemade Banana Ketchup for Glaze (or see substitute below)
Preheat the oven to 350°F. Mash the lentils, crumbs, onion, pepper, and banana together.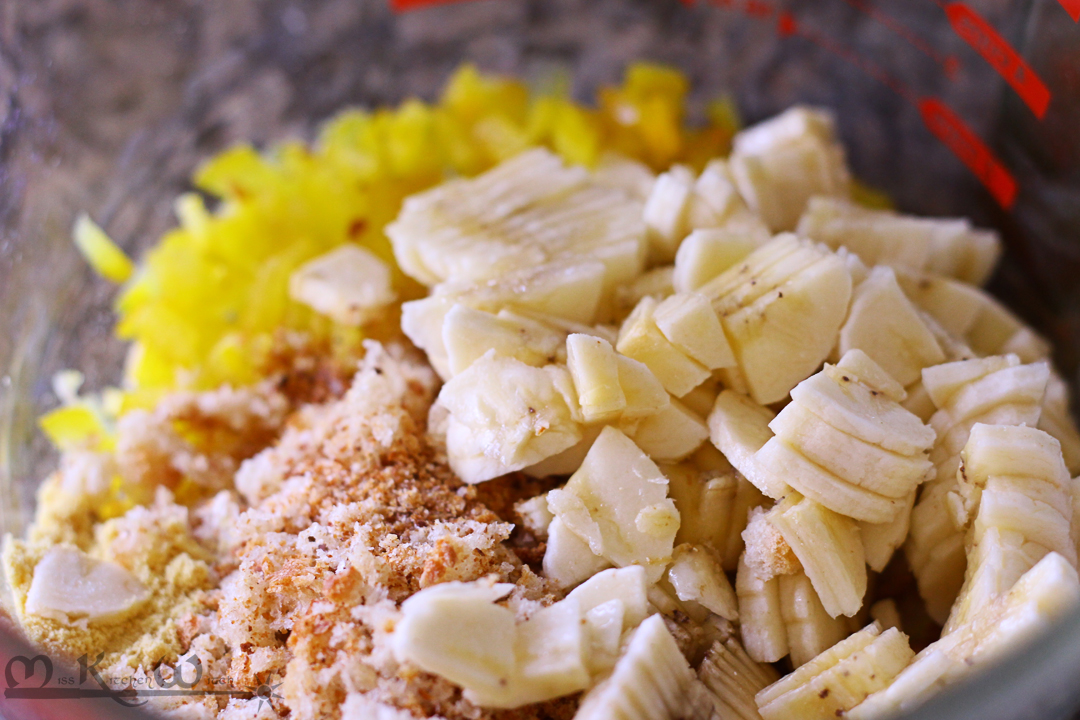 Mix in the water, oil, vinegar, seasonings, and bouillon. Add a little bit of the gluten or oat flour until it starts to hold together.
Pack into parchment lined loaf pan.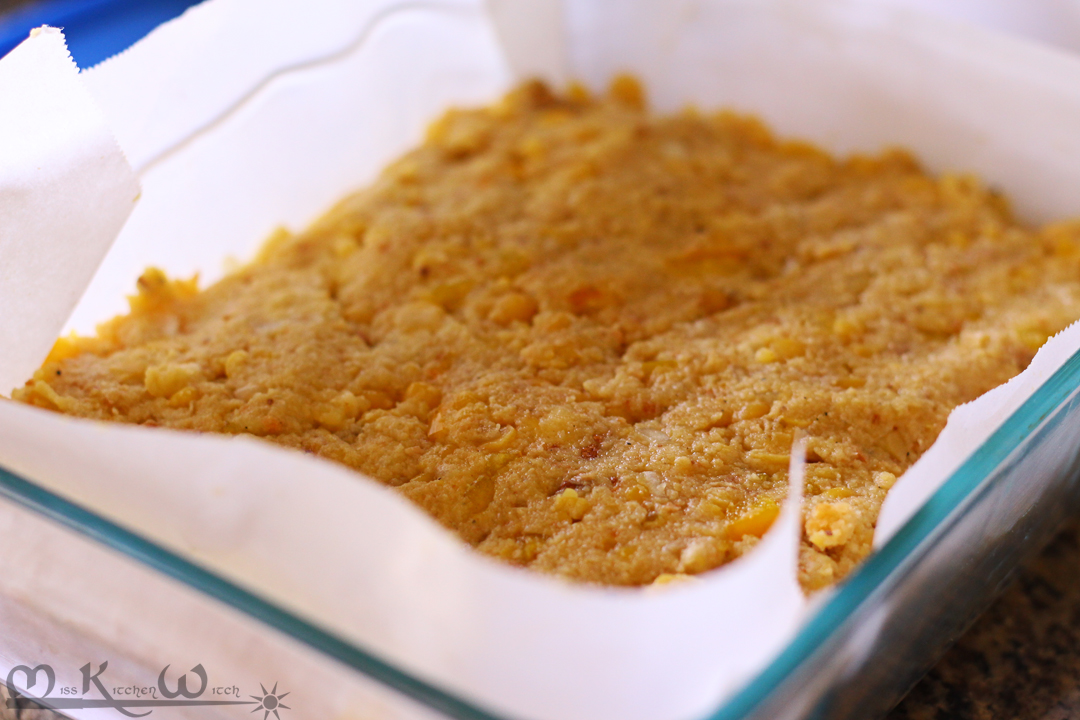 Spread prepared glaze evenly over loaf. If not using the Spicy Banana Ketchup, whisk together 3 tbsp ketchup, 1 tsp wet mustard, and 1 tsp apple cider vinegar together until creamy. Spoon onto the loaf and spread evenly.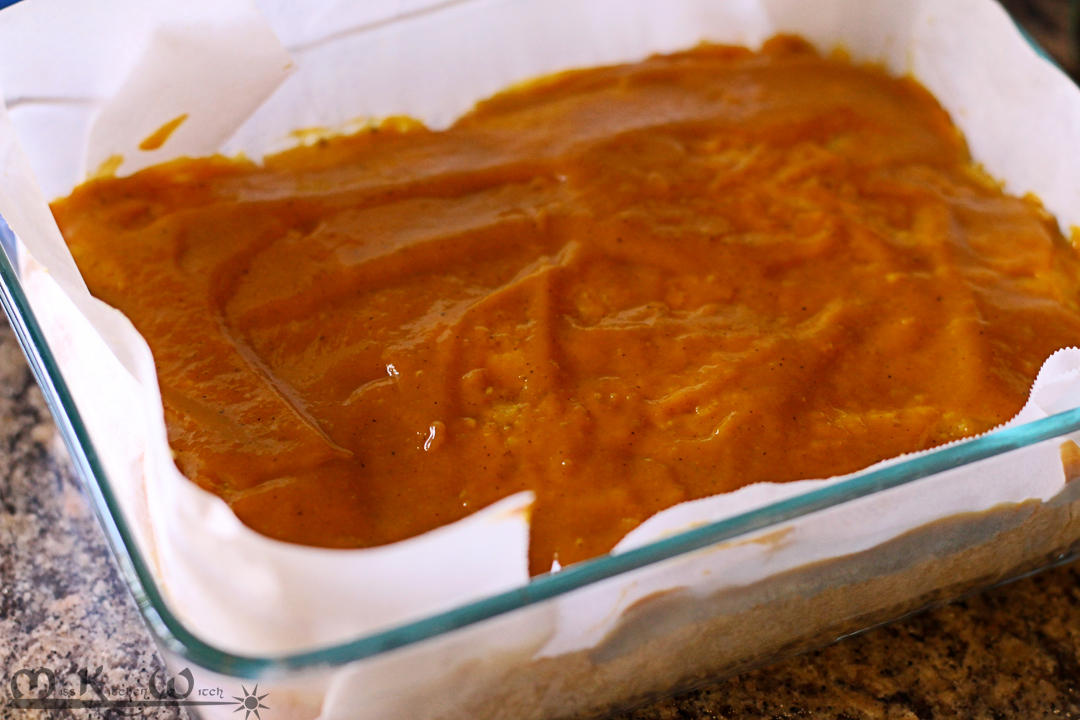 Cover with foil and bake for 30 minutes. Uncover and bake for another 15-20 minutes or until darkening around the edges of the glaze.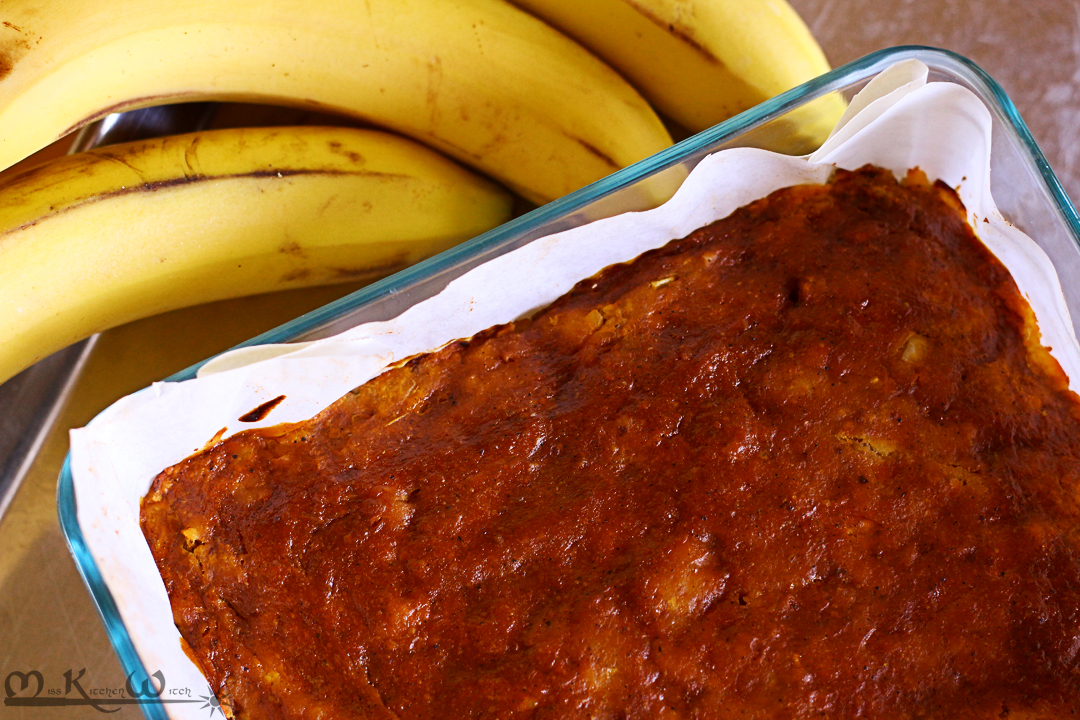 The original suggested pairings are baked potatoes and buttered beets. I went with a kale and rainbow beet salad!