This retro recipe was from a 1950s edition of the Betty Crocker Cookbook. A cross between bread sticks and biscuits, they come are crispy on the outside and soft and fluffy on the inside. Not requiring extraneous kneading or rising times, the recipe is extremely easy and fast. The taste reminds me a lot of pizza house bread sticks, just sprinkle on some vegan cheese before you bake. Alternatively, you can make them sweet. Just omit the garlic and sprinkle with cinnamon and a bit of brown sugar instead of nutritional yeast.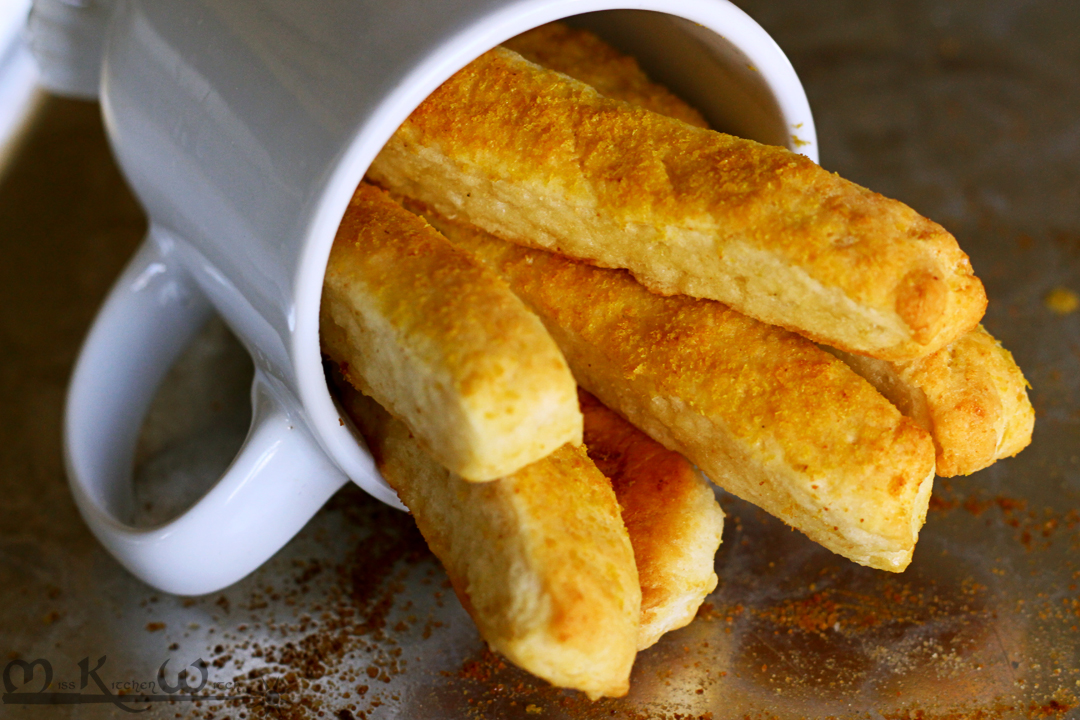 Vegan Butter Dips (makes about 30 breadsticks)
Ingredients
2 1/4 cups sifted flour
1 tbsp sugar
1 tbsp baking powder
1 tsp salt
1 cup soymilk
1/4 cup vegan butter
1 tsp garlic powder
nutritional yeast or your favorite vegan parmesan cheese
Preheat oven to 450°F.  Sift flour, sugar, baking powder, and salt into a mixing bowl. Add the soymilk and mix until it forms a ball. Turn dough out onto a countertop and knead gently about 10 times.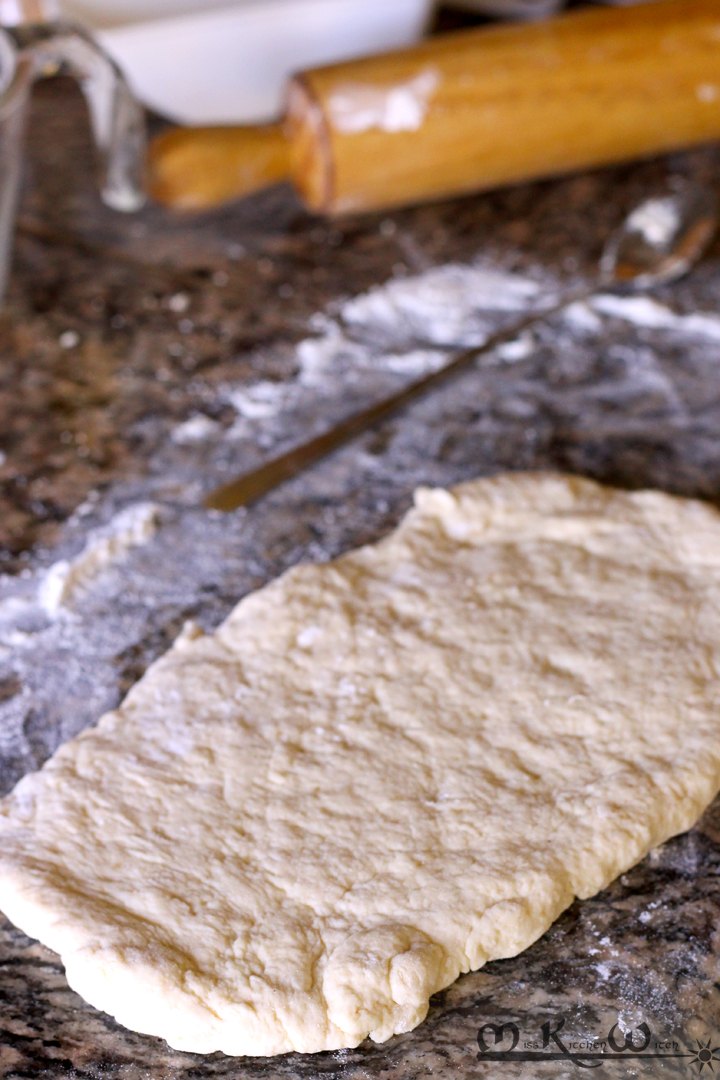 Roll or pat the dough out into a 8 x 12 rectangle, 1/2″ thick . Cut in half lengthwise, then crosswise into 1″ strips.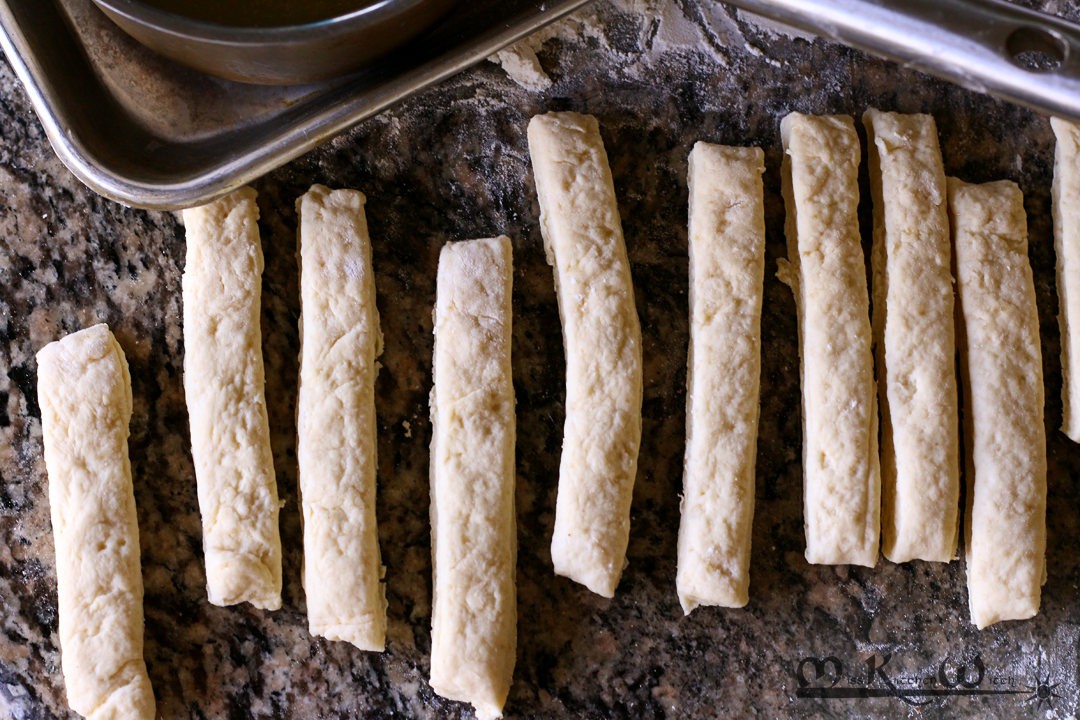 Melt the vegan butter in a microwave or over the stove in a pan, stir in the garlic.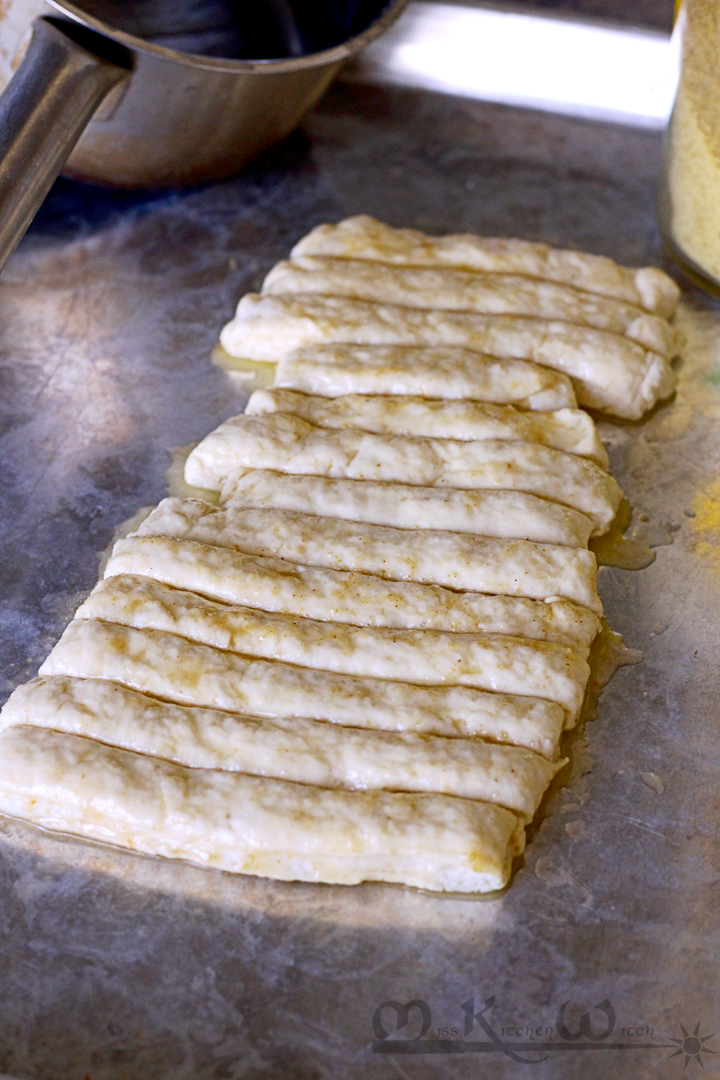 Dip each strip of dough in the melted vegan butter and place in pan close together.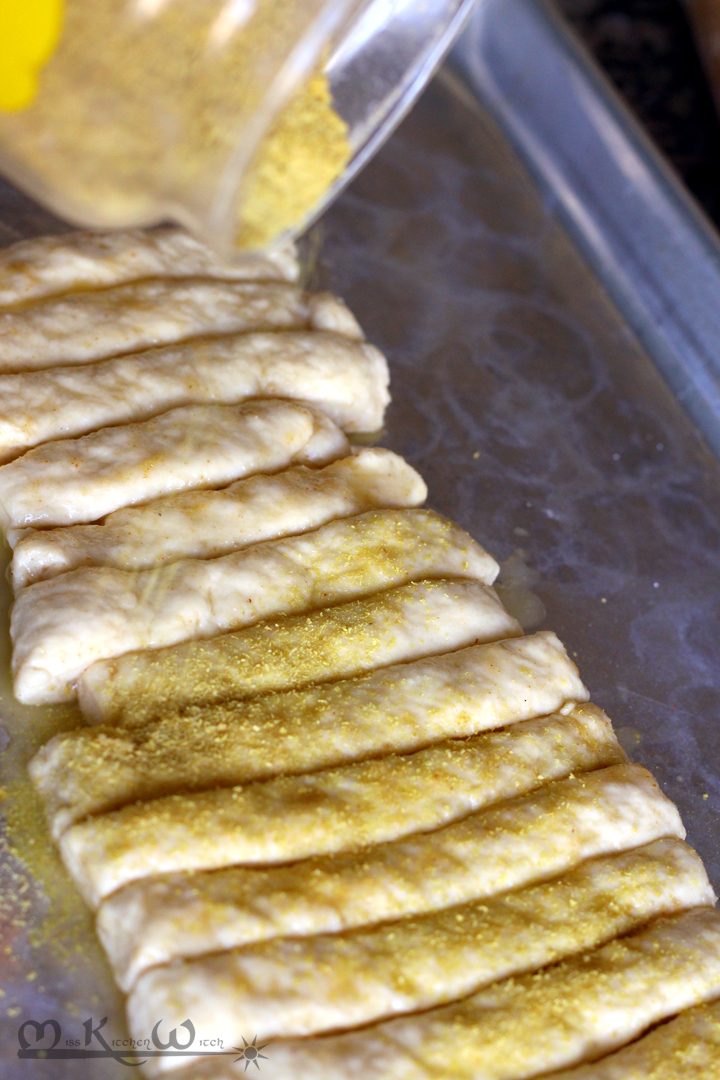 Sprinkle with nutritional yeast, Parma, or Parmela!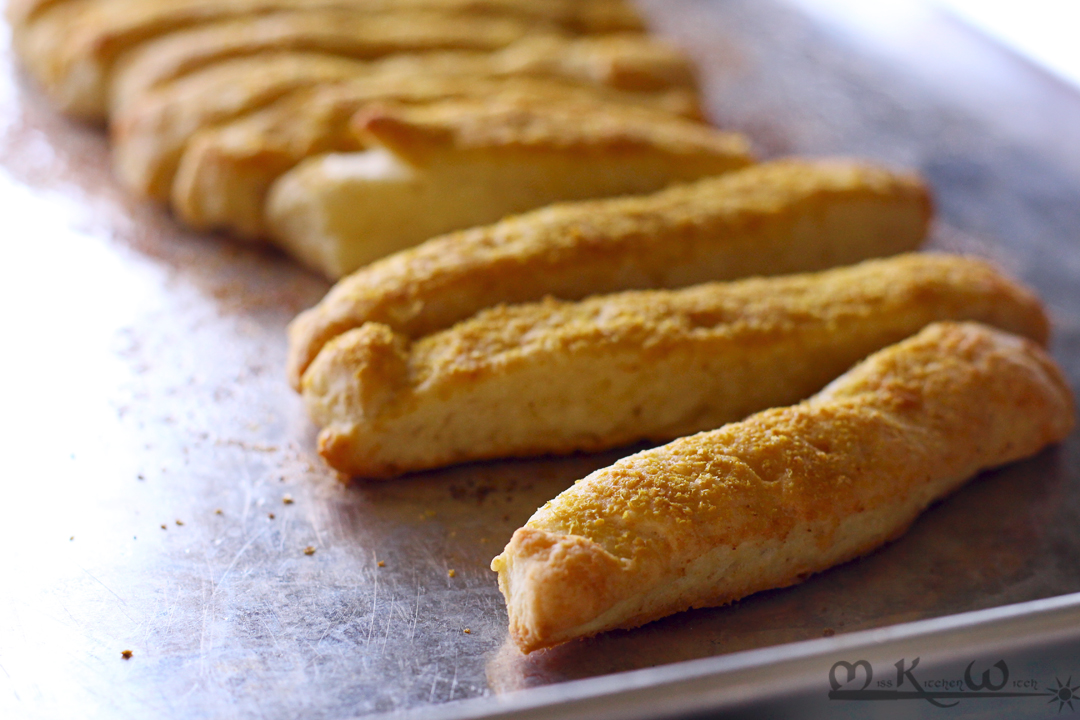 Bake 10-15 minutes or until golden brown. So good with our chunky tomato soup!