Tender, moist and a little dense this cakes is a cross between quick bread and pound cake. To be honest I haven't really had a good pound cake since becoming vegan, so I was very pleasantly surprised with the results. Though, it's not overwhelmingly heavy or oily like pound cake tends to be. The lemon keeps this cake tart and refreshing, but I think you could easily sub orange in it's place or add some small berries or nuts to the mix.
I recommend only using Tofutti cream cheese. The other brands turn to absolute liquid when stirred. I've had frostings turn to glop because of it. Though I haven't had the opportunity at this point to try Daiya's new cream cheese line in baking. In the meantime, Tofutti holds it's form beautifully. This would be lovely at a brunch or with tea and sandwiches!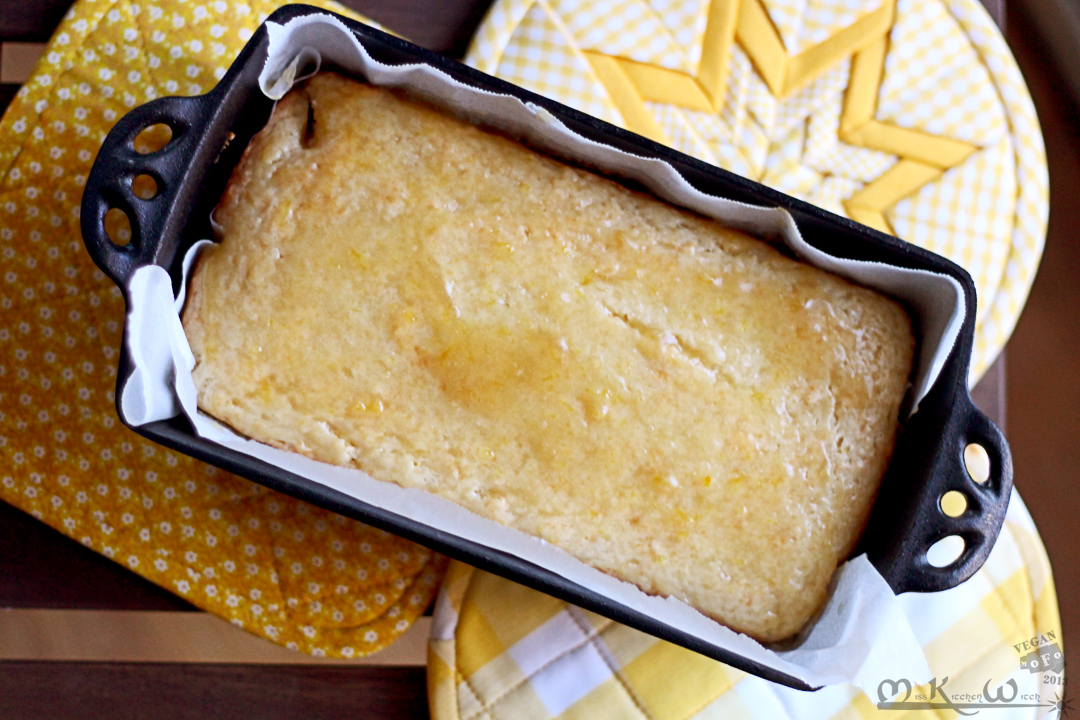 Lemony Cream Cheese Cake (serves about 8)
Ingredients
3/4 cup turbinado sugar
4 oz or 1/2 a package of Tofutti cream cheese
1/4 vegan butter or coconut oil
1/4 cup apple sauce
1/2 cup soymilk
1 tsp vanilla
1 1/4 cup all-purpose flour
1 tsp baking powder
1/2 tsp salt
2 tbsp fresh lemon juice
1 tbsp lemon zest
1/4 cup powdered sugar
Preheat oven to 350°F. Combine cream cheese, sugar, and vegan butter/coconut oil, beating until light and fluffy. Add the apple sauce and vanilla. In a separate bowl, sift together the flour, baking powder, and salt. Add the dry ingredients to sugar mixture alternately with the soymilk, mixing gently after each addition.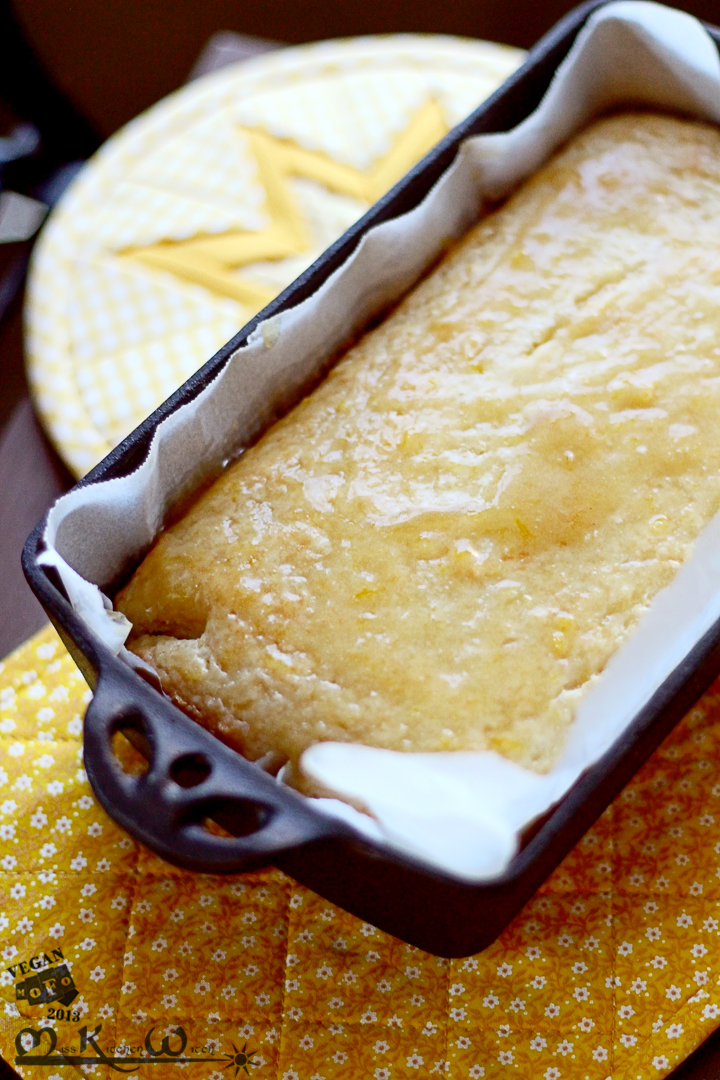 Stir in the lemon zest and 1 tbsp of lemon juice. Pour batter into a greased and floured or parchment lined loaf pan. Bake for 50 minutes or until a wooden toothpick inserted into the middle comes out clean. Let cool in the pan for 10 minutes. Mix the remaining lemon juice with the powdered sugar and spread it over the hot loaf. Serve warm and fresh.