Many moons ago, I pinned a recipe for quick bread with whole pears baked inside. When I went to make it there was no recipe, just a photo. I found something which I think is similar, but it had to be translated from Lithuanian—thanks Google! Originally worried that my conversions might be a bit rusty or that some of the substitutes might not take, I'm happy to say it came out perfectly. The moisture baking off from the pears keeps the bread/cake soft and tender.
Try to choose the shorter, squat pears so they cook evenly, and the tips don't burn. There is no need to peel or core the pears. The long cooking time and low temperature melts the pears straight through and eliminates the woody texture of the core. You also don't need to serve this with anything sweeter like ice cream or glaze. The cooked inner pear becomes like an apple sauce that thoroughly sweetens each bite—making it taste remarkably similar to apple dumplings.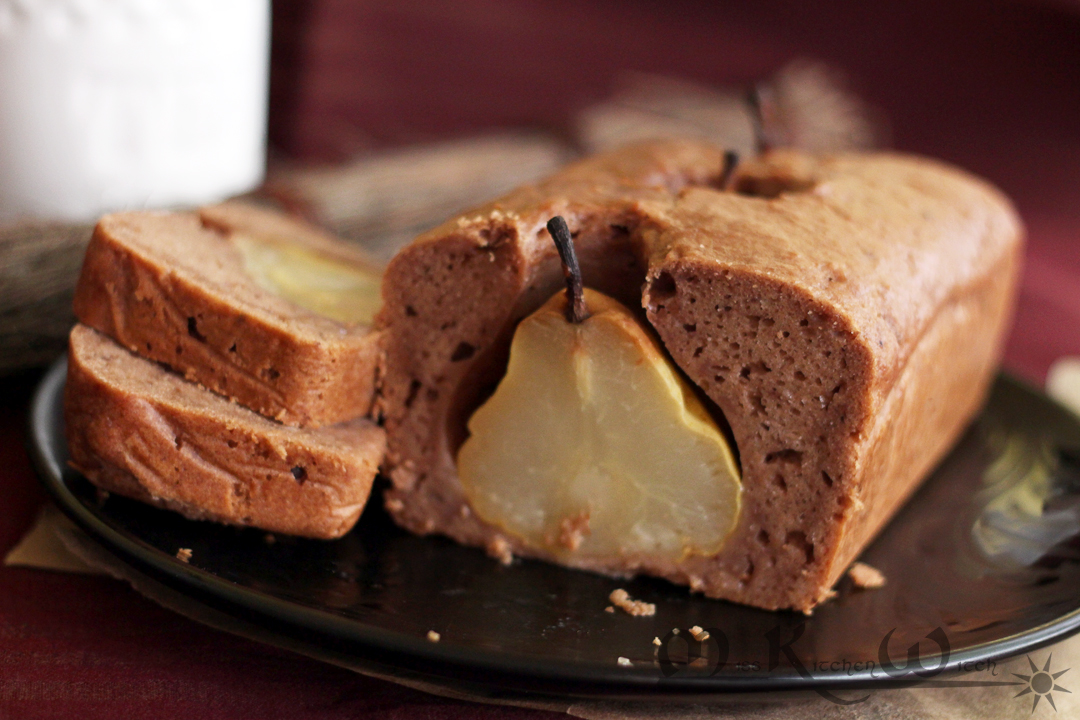 European Cocoa Pear Bread (1 loaf)
Ingredients 3/4 cup brown sugar 1/2 cup apple sauce 1/4 cup vegetable oil 1 tsp vanilla extract 1 3/4 cup flour 2 tablespoons of cocoa 1 tsp baking powder 1/4 tsp salt 1/2 cup soymilk 1 tbsp apple cider vinegar 1 1/2 tbsp ener-g egg replacer (+6 tbsp water) 3 small pears, bottoms sliced so they stand straight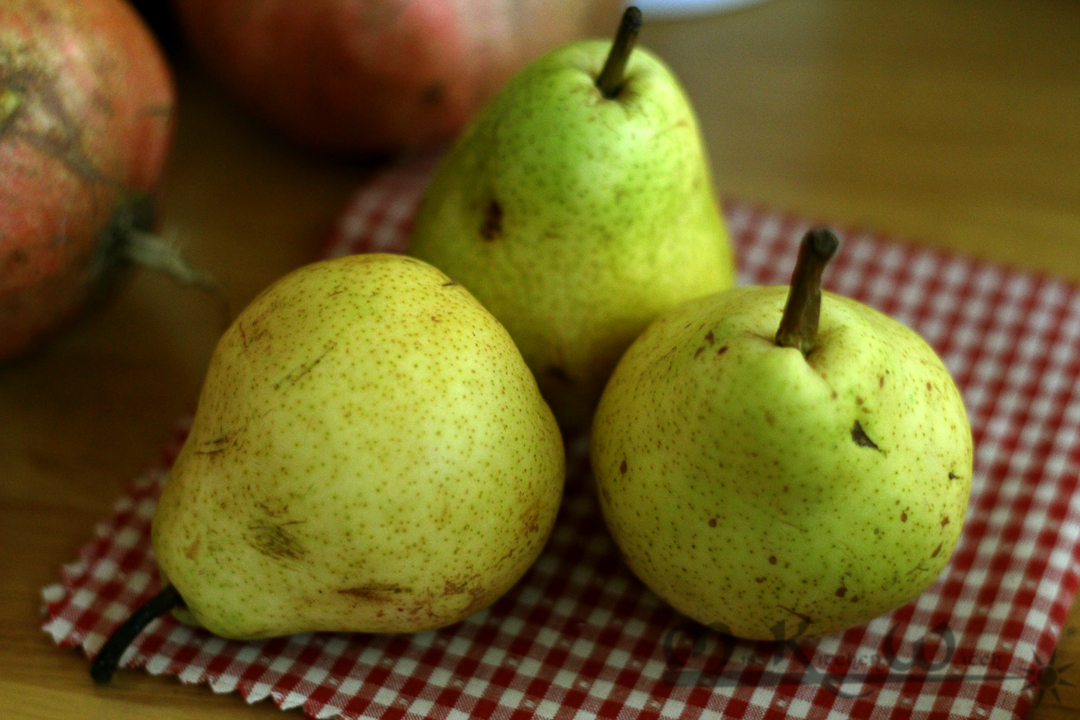 Preheat the oven to 350°F.  Whisk the egg replacer until fluffy. Mix the oil, sugar and vanilla in a large bowl. Add the vinegar to the soymilk. In a separate bowl, sift the flour with the baking powder, cocoa, and salt.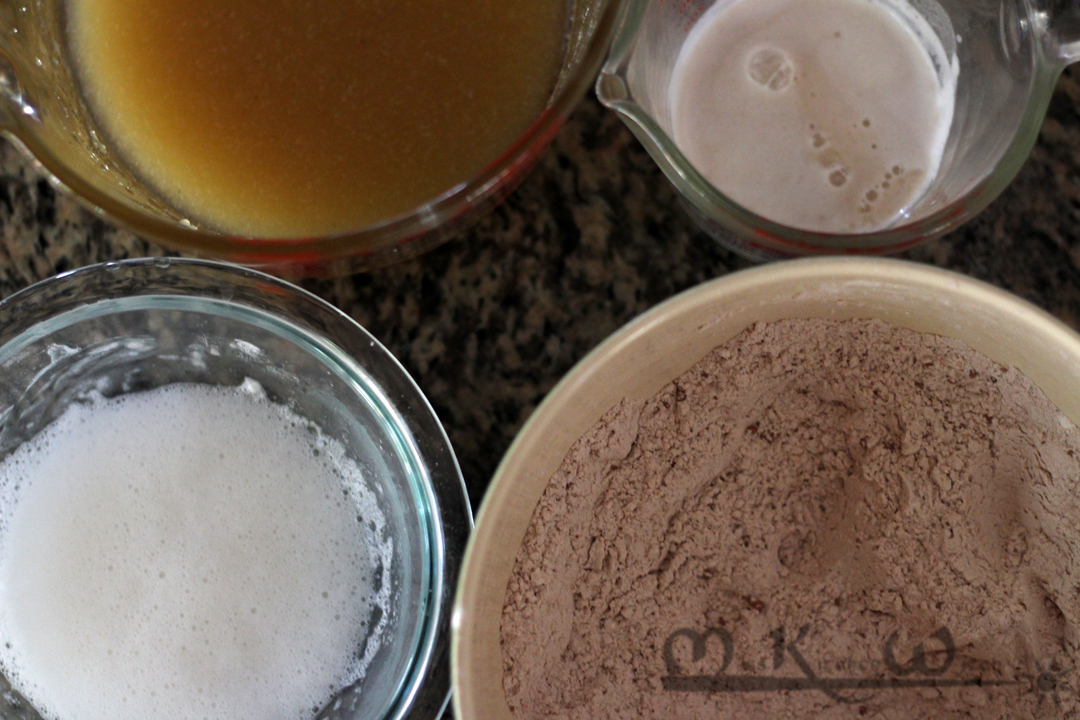 After letting the soymilk curdle for a few minute, add it to the sugar ingredients. Add the ener-g and mix gently. Combine the wet and dry mixes, being careful not to over mix. The batter will be thick.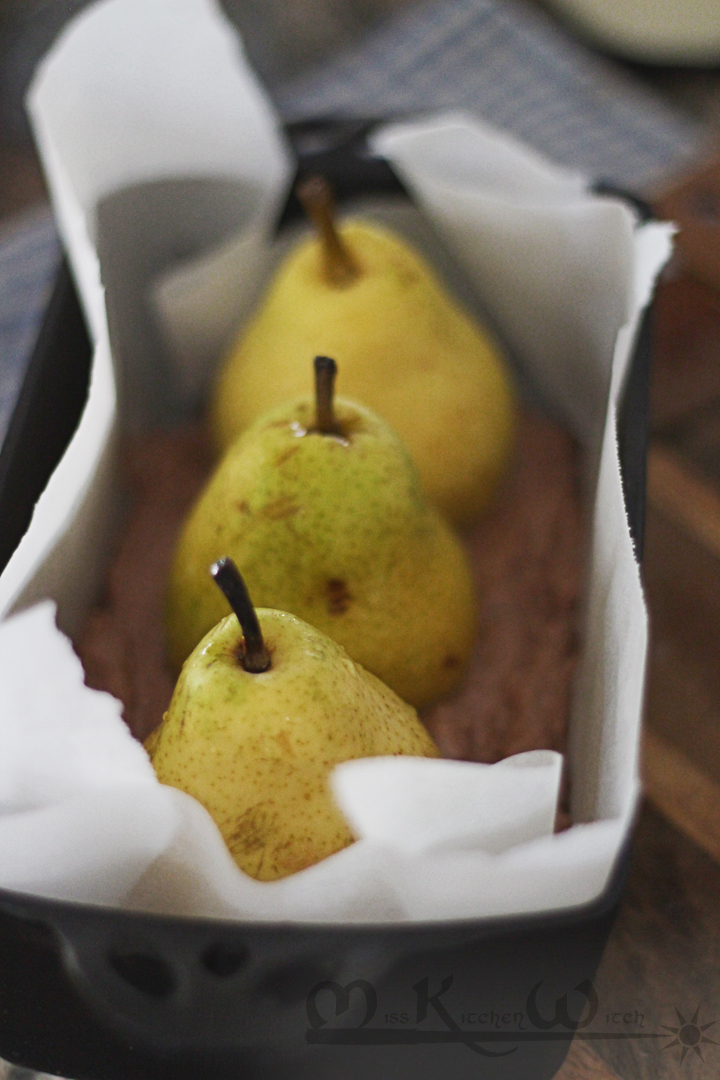 Line a rectangular bread pan with parchment paper. Pour in part of the batter, just to cover the bottom and spread out a bit. Arrange the pears upright in the pan and spoon the remaining batter around them.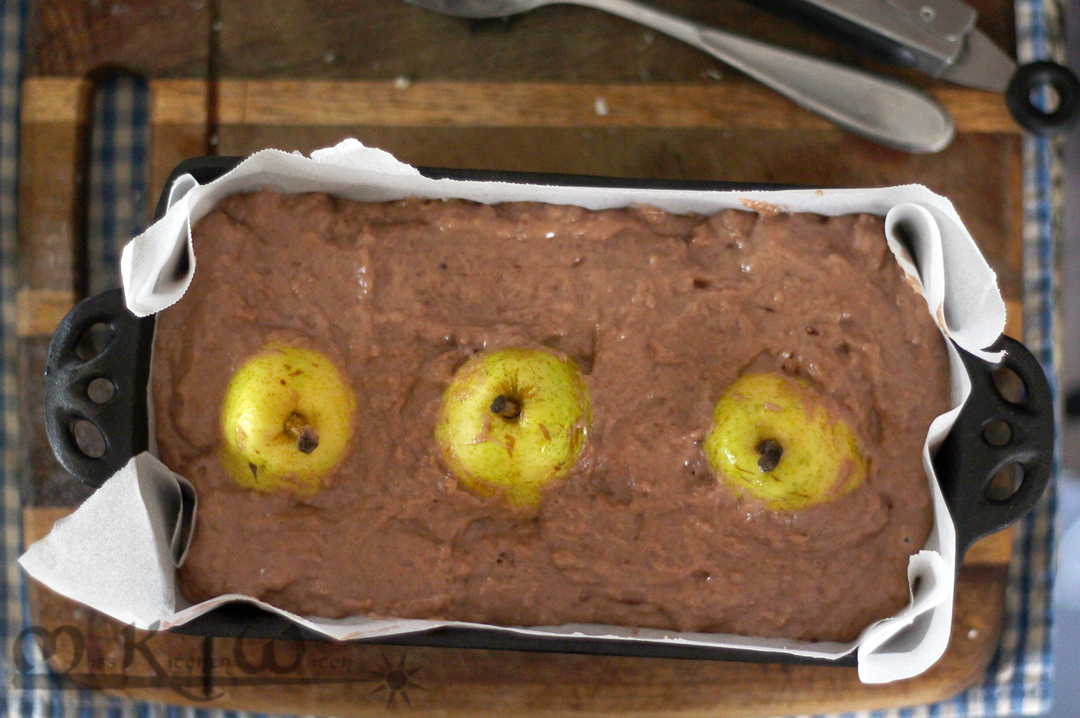 Bake for an hour or until a knife inserted into a pearless part comes out clean. Cool in pan for 20 minutes. Remove and sprinkle with powdered sugar if desired. Enjoy warm or cold.