Thank you Pinterest for always providing inspiration for dull food funks and incredible life hacks! I'm always on the look out for awesome little camping tips and recipes to take on the trail. I finally tested out this pin to know for the next time we go camping.
This recipe includes a few tweaks that we discovered the hard way. Bake these in a pan covered with foil, over a campfire grill. You can cook them individually, directly on white coals. Though if you do this, grease the foil covering each one so they don't stick as they rise. You can also bake these in a traditional manner in your oven at home or in a propane stove box. Make the dough ahead of time by freezing: roll out, fill, cut the rolls and freeze in the rinds OR freeze the dough after the first rise and assemble on site. Allow to thaw in your cooler.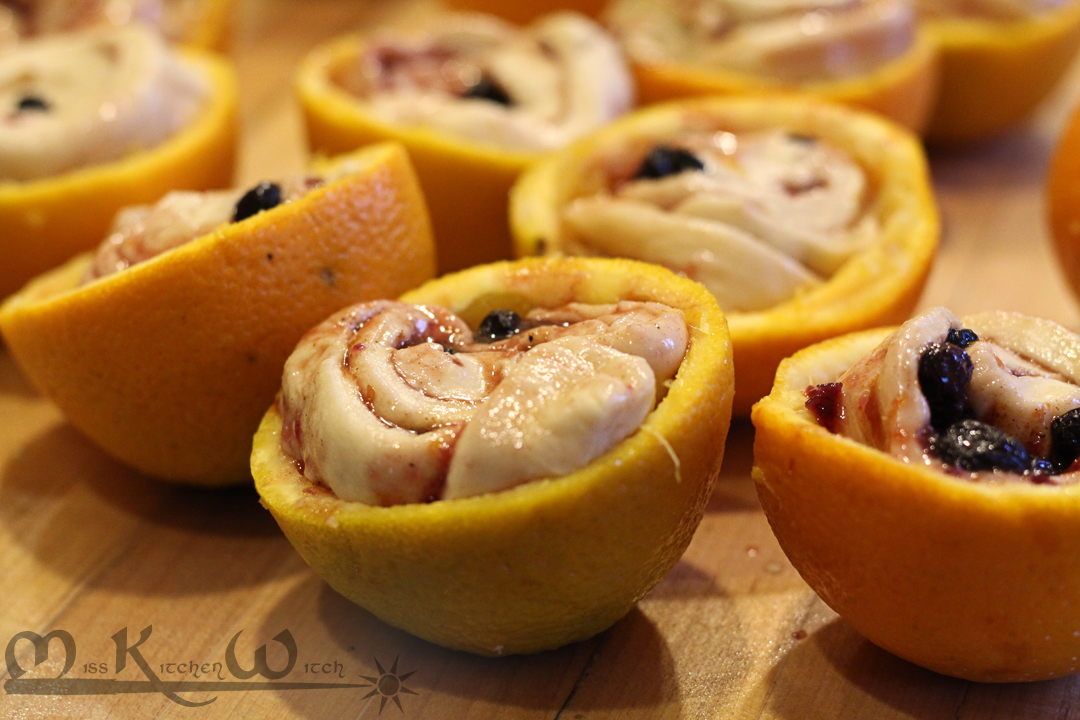 Campfire Orange Peel Cinnamon Rolls 
Ingredients 2 1/2 tsp instant yeast  1/2 cup orange juice  1/2 cup soymilk  1/3 cup vegetable oil  1/3 cup sugar 1 tbsp cornstarch 1 tsp salt    Filling  1/2 cup sugar 1/4 cup dried blueberries, soaked in the orange juice 1/4 cup orange juice 1 tbsp orange zest 1 tsp cinnamon     16 juiced orange rinds from 8 large oranges   Frosting 1 cup cashews, soaked and drained  1/2 cup water 1/4 cup sugar pinch salt
Dissolve the yeast in the orange juice with the sugar, oil, and salt. Add the soymilk and cornstarch. 1/2 cup at a time, stir in the the flour. Once it forms a soft ball, turn on to a flour dusted countertop and knead for five minutes. Place in a clean bowl with a tablespoon of oil, rolling the dough around a little to coat it. Cover with a towel and let rise 1 1/2 hours.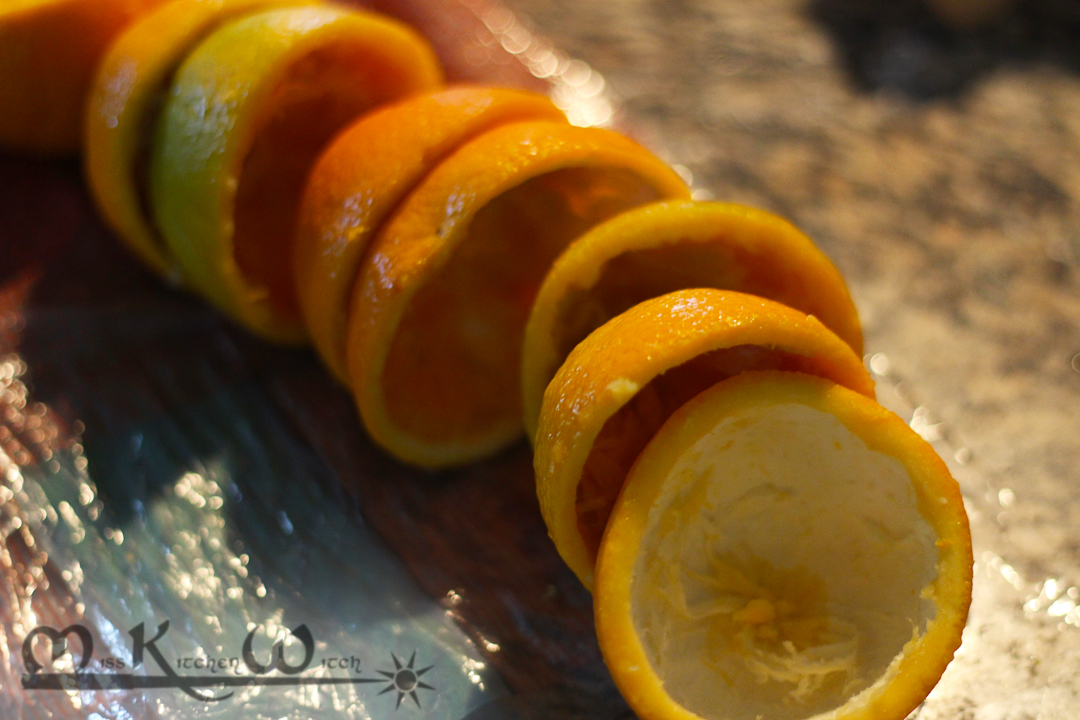 Blend all the frosting ingredients and set aside for later. Mix the filling ingredients together, set aside. Punch down the dough and roll or squish out into a large rectangle. Spread the filling and roll up, short ways. Cut the roll into discs with a string or with a sharp knife. Place each piece into an orange rind. Freeze at this stage or allow rise again in rinds for cooking, about 30 minutes. They'll be slightly puffy.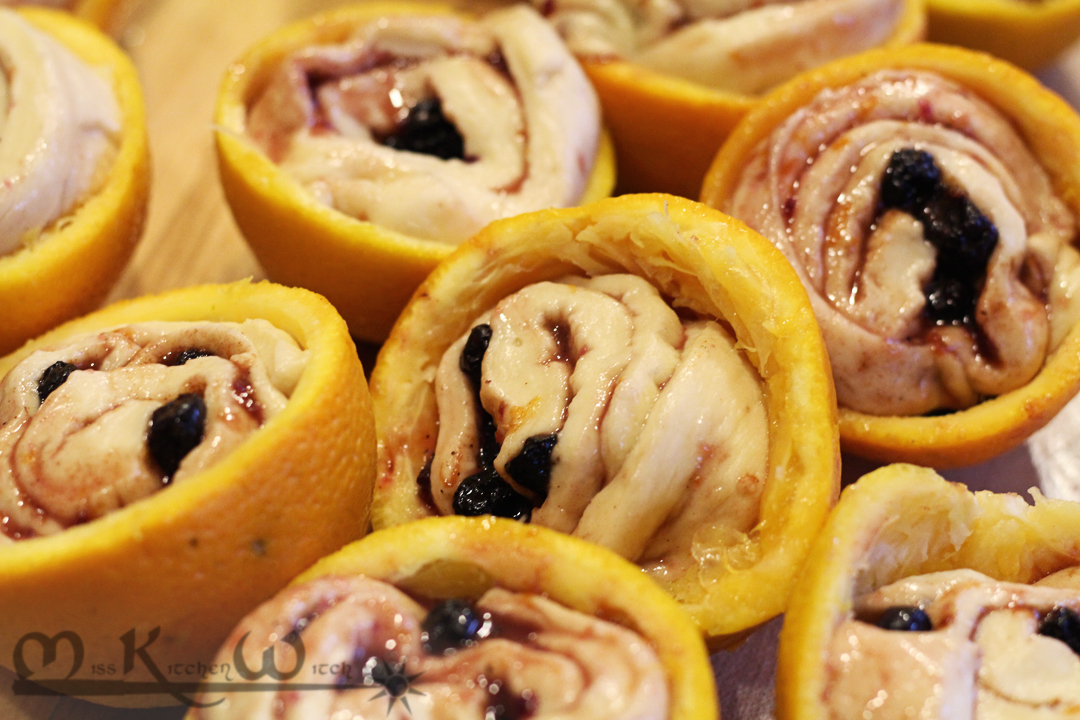 Place on a fire safe pan (like a cast iron griddle) over a white hot fire. Cover the whole pan with foil. Alternatively, cover each orange with a square of greased foil. On a griddle pan, let cook for 20-25 minutes. Individually, let cook 15-20 minutes—rotating at least once. If baking at home: place into a greased baking pan and cook for 25 minutes at 375°F.
Top with the frosting and serve hot!