Though you can find some variation of rice pudding practically anywhere in the world, this version is made in a Spanish style. Cinnamon and lemon zest are the main flavor components here, but you can find rice pudding drizzled with maple syrup, nutmeg, cocoa powder, or dotted with dried fruit. You can also swap out the lemon zest for another citrus. Orange and cranberry would be tasty for instance.
This particular recipe I developed for Compassion Over Killing's Spanish Recipe Booklet: Comida con Amigos.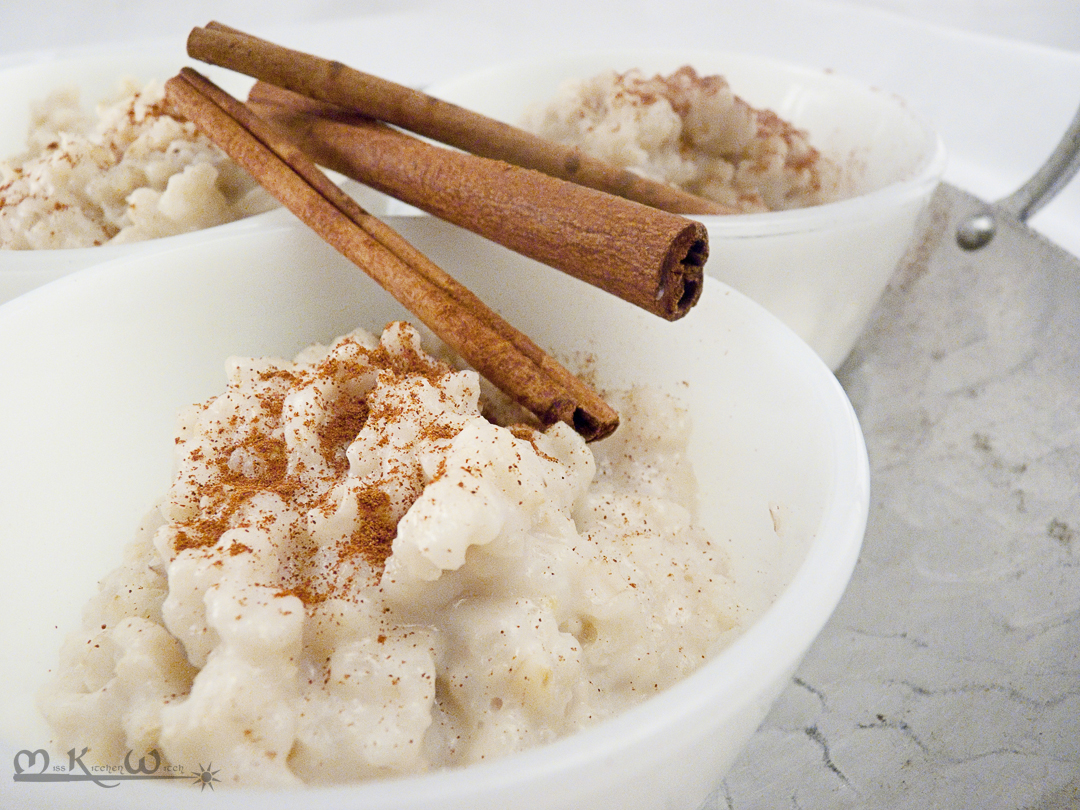 Vegan Rice Pudding
Ingredients 1 cup long grain brown rice
4 cups soy milk 1/2 cup coconut cream 1/2 cup sugar
1 tsp vanilla extract
1/4 tsp salt
2 cinnamon sticks
Zest from 1 lemon
Bring 2 cups of water to a boil in a medium sauce pan. Stir in rice and salt; bring to boil again. Reduce heat and cook covered until water is absorbed and rice is soft, about 20 minutes.
Add the soymilk, cinnamon sticks, and zest—increase heat. Cook for another 25 minutes, stirring occasionally to prevent sticking. Add coconut cream, sugar, and vanilla and cook for 5 more minutes. Serve warm or chilled, sprinkled with cinnamon, brown sugar, or raisins.