Like a spiked ice cream float, this is a fun sugary way to booze it up a bit. No ice cream here, the sugar is all in the schnapps. It reminds me of the shot called a Silk Panty, which is no wonder being nothing more than vodka and peach schnapps. Use vanilla flavored or plain sweetened non-dairy milk if you want it on the sweeter side. Cool and refreshing, it's great for hot summer days when you can't decide between a cocktail and a milkshake.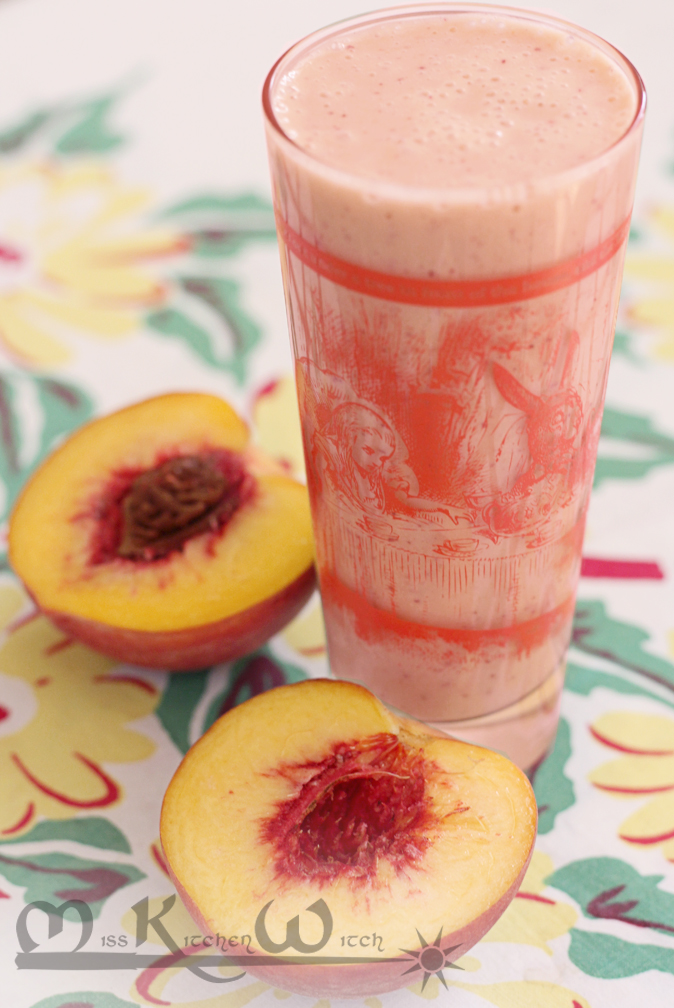 Peaches & Cream Cocktail (serves 2)
Ingredients  1 cup frozen peach 3/4 cup soy or almond milk  2 shots peach schnapps  1 shot vodka (vanilla or unflavored is fine) 1 tsp vanilla extract  1/2 cup crushed ice
Blend all the ingredients on high for about 30 seconds, or until the peach is completely smooth. Serve immediately and enjoy responsibly.