Breakfast for dinner is one of my favorite things. Unfortunately, Monkey Man isn't too fond of sweet things—occasionally we compromise. We served up this savory french toast with roasted potatoes and bell peppers, all topped with a spicy ketchup. I believe I used a thai chili sauce that was just a notch above medium heat. Adjust for your own heat tolerance or just use Sriracha if you're lazy.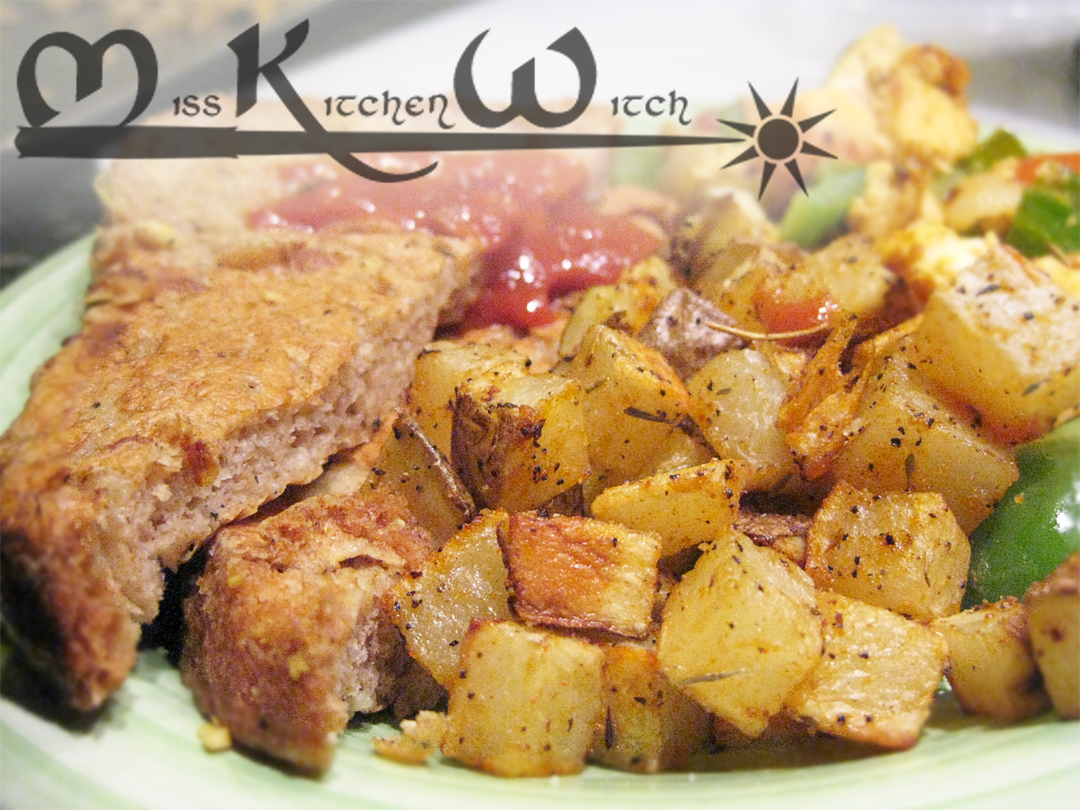 Breakfast for Dinner Savory French Toast (Serves 2)
Ingredients
1 1/4 cups unsweetened non-dairy milk  1/2 tsp garlic powder  2 tsp soy sauce   1/2 tsp white pepper  1-2 tsp black pepper  2 tablespoons of flour or 1 tablespoon starch  1 tsp italian seasoning  2 tsp very very finely diced green onions (opt)  Salt to taste  4 slices of day old or stale bread    Sauce  3 parts ketchup  1 part mustard  1 part chili sauce  1 part apple cider 
Mix all the ingredients except the bread in a wide bowl. Heat your frying pan and a little bit of olive oil over medium-high heat. Dip the bread, coating each side and lay it down on the frying pan. Cook on each side until a dark golden-brown.
While the toast is grilling mix up the sauce. Top with sauce and sauteed veggies if you like! Serve while still piping hot.