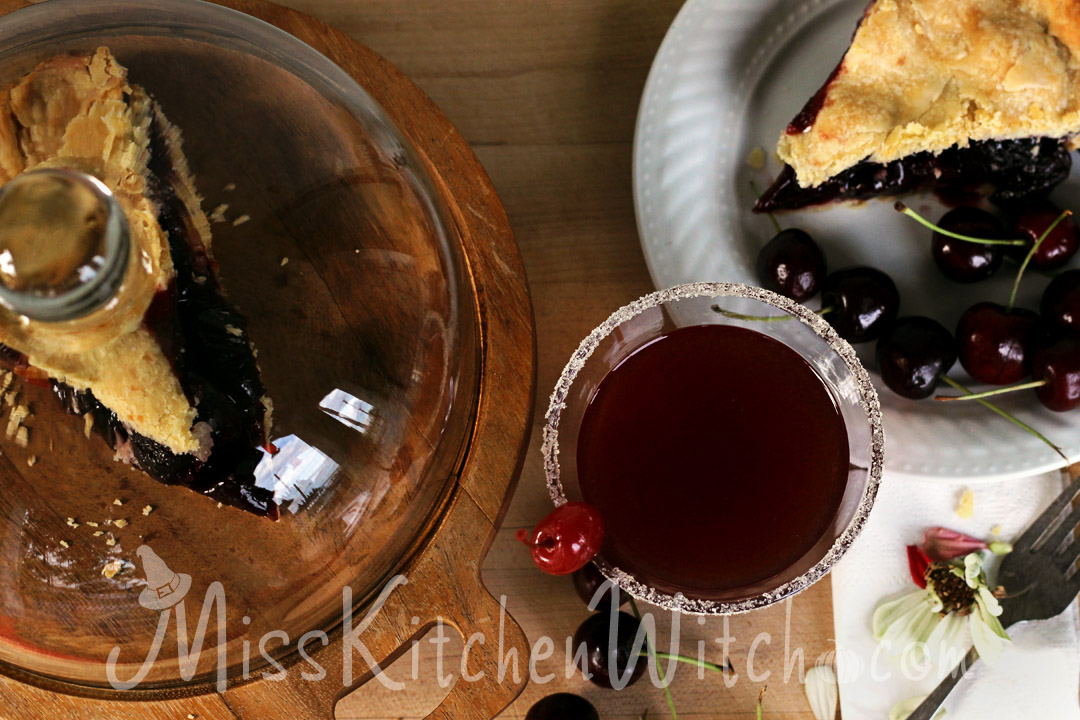 I don't believe there is anything more synonymous with Twin Peaks than black coffee and cherry pie—and maybe some jelly donuts. I love reading the in depth theories about the symbolism of food in Twin Peaks. The best I have seen recently examined the consumption of donuts and pie specifically, as a food of the heroes and something amazing in it's simplicity that can only be savored. The food of evil, garmonbozia, looks like a mix of creamed corn and crude oil. If that was your meal plan, you'd probably be feeling pretty homicidal too. If you have time for it, this analysis is fantastic.
There is something so hilarious and relatable about the cherry pie in Twin Peaks. We can all remember having a slice of particularly remarkable pie in our lifetime. Those moments, when something so simple and homey give you absolute comfort and unadulterated joy. So, every scene with Twin Peaks pie leaves you wanting a damn slice of your own.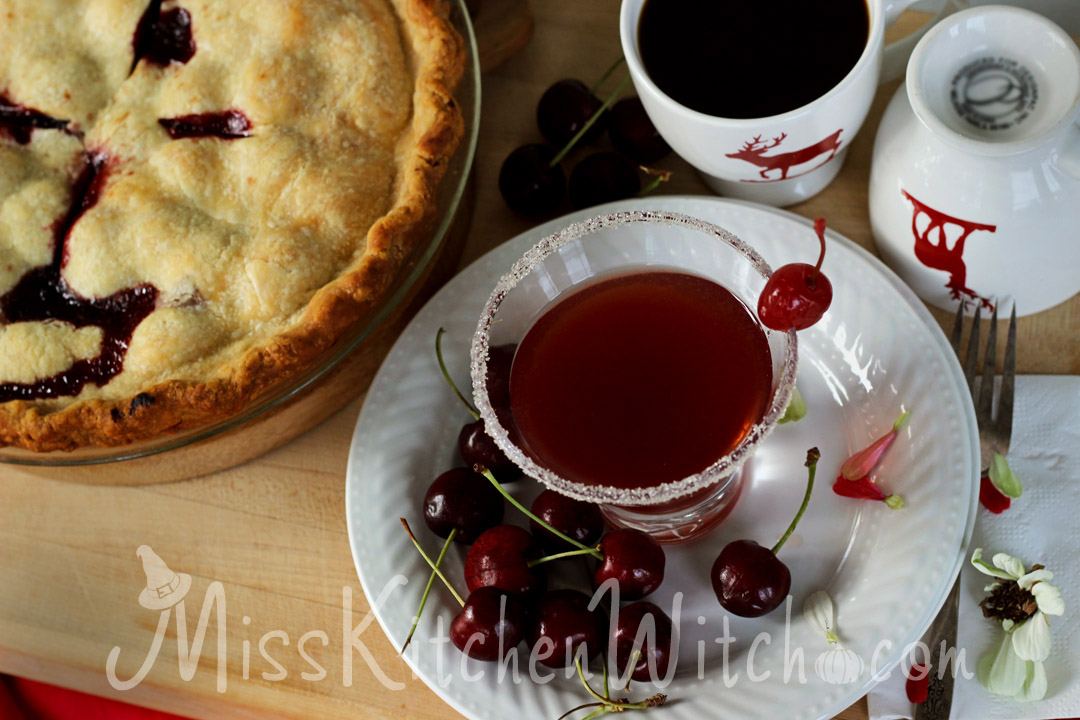 Regardless of Twin Peaks, I'd still take pie over cake any day. The day I have to choose between donuts and pie, will be a sad day indeed. In general, pie isn't the easiest thing to make and it seems to be getting harder to find (except during the holidays). Growing up, I don't remember pie being so seasonally specific. Never mind that, trying to buy as GOOD as you'd imagine the pies to be at the RR? Psh. Or perhaps I just have Cooper's standards for pie. If you're stuck in a pickle and don't feel up to making a pie, do the next best thing: make a cherry pie cocktail.
This is a little more on the sweet side, but the flavors all come together to make a pretty complex cherry pie. No amaretto, instead some deep chocolatey flavors that read as dark cherry and the spiced syrup makes it reminiscent of a wonderful winter drink. The vanilla sugar (which is literally a jar of sugar with a vanilla bean stuck in it) mimics the sparkling crunch of a sugar-topped crust. This is a lovely after dinner drink to enjoy with a certain season finale.
This must be where pies come to die.  – Agent Dale Cooper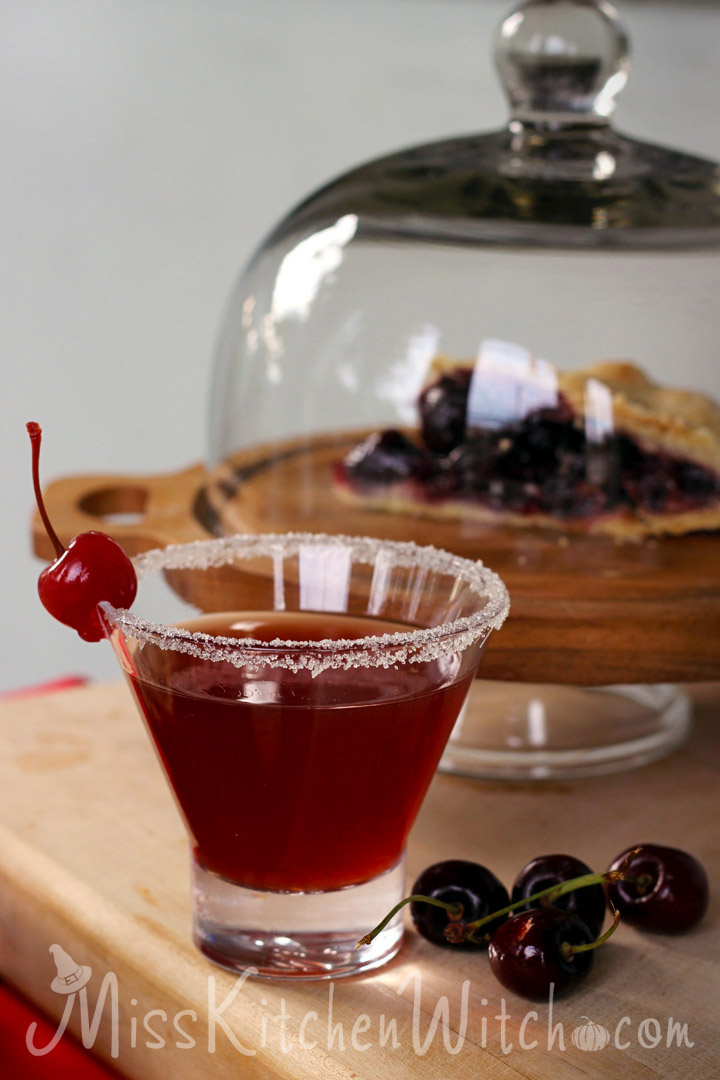 Hot Damn—That Drink is Good! (serves 1)
Ingredients
2 oz vodka
1 1/2 oz Cherry Heering
1 oz fresh lemon juice
1 oz infused syrup (recipe below)
1/4 oz coffee liqueur
2 dashes chocolate bitters (I use Scrappy's)
vanilla sugar and cherries for garnish
Spiced Simple Syrup
1 cup evaporated cane sugar
1 cup water
1 tsp cloves
1 star anise
1 cinnamon stick
4-5 allspice seeds
2 tbsp cacao nibs
To make the syrup, heat the water in a small saucepan until it comes to a low boil. Add the sugar and turn off the heat. Stir until sugar dissolves and then add all the spice ingredients. Cover and let cool completely. You can refrigerate and let steep overnight if you want a stronger flavor, but I would at least take out the anise which can be overpowering if left too long. I let mine steep about 3 hours. Drain and keep refrigerated.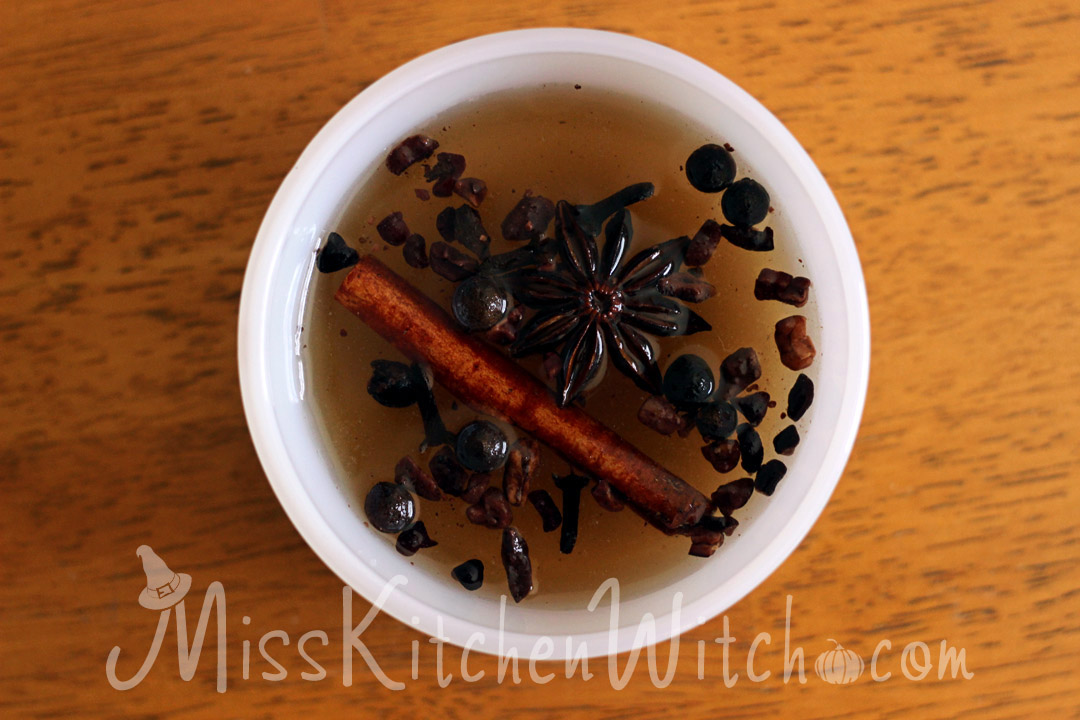 For the cocktail, rim a chilled glass with vanilla sugar (optional). Add all the remaining cocktail ingredients to a shaker with 1 cup of ice. Shake and then strain—serve straight up in a cocktail glass with extra cherries of course!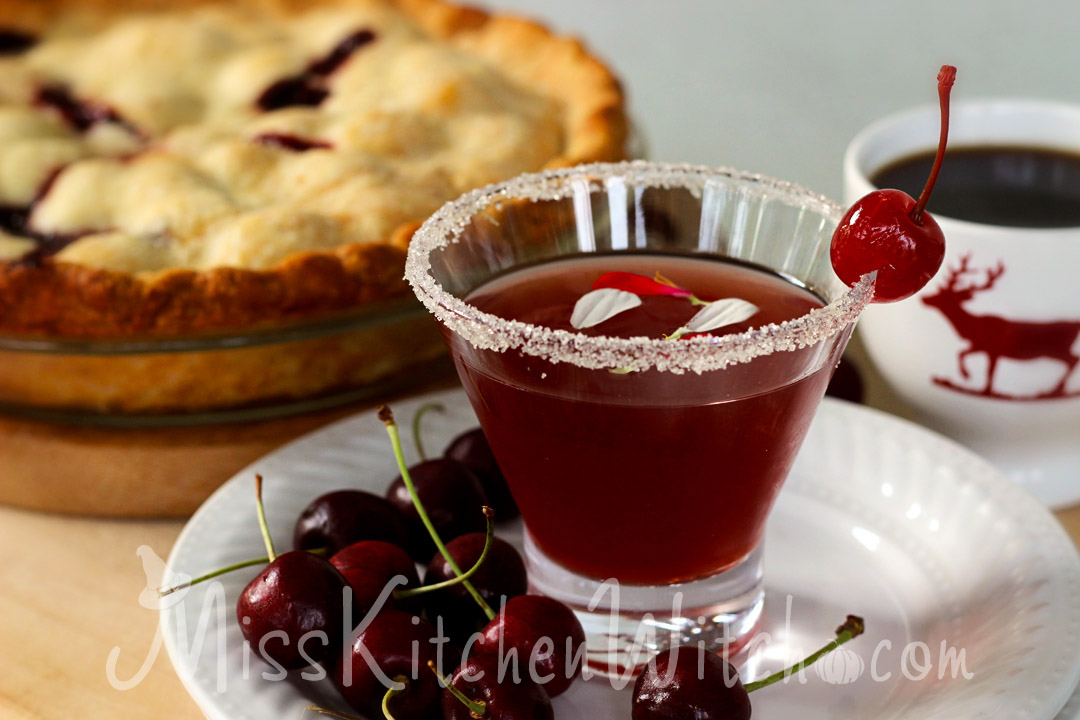 Need a little extra coffee and pie in your life? Enjoy this video while you sip that slice of cherry heaven!
Save
Save