This is my favorite recipe from the Spanish outreach guide I created for Compassion Over Killing. The cheese is smooth, spicy (if you like), and perfect on soups, quesadillas, chili relleno, and especially on nachos. You can order or download the entire guide in Spanish here.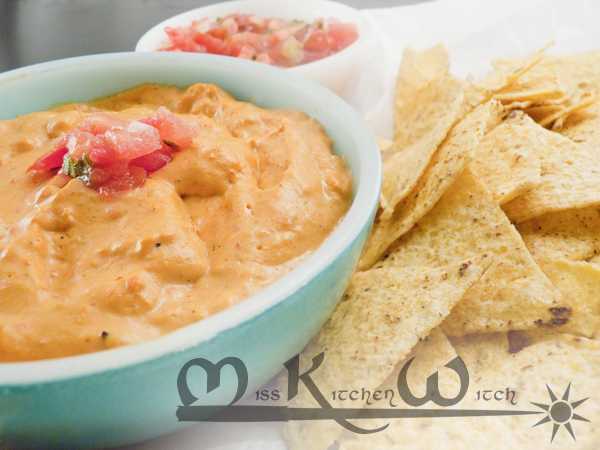 Queso (makes about 2 cups)
Ingredients  1 red bell pepper, diced  1 jalapeno, seeded and diced 1/4 cup onion, diced 4 cloves garlic, minced 1 cup soaked cashews  1 cup soymilk or almond milk 1 cup coconut milk  1/2 cup nutritional yeast 3 tbsp cornstarch   1 tbsp olive oil  1 tsp chili powder  1 tsp smoked paprika  2 tsp salt  1 tsp chili flakes  1 tsp garlic powder  1 tsp cumin  2 tbsp lemon juice  1 vegetable bouillon cube dash cayenne 
Saute vegetables with spices in a medium sauce pan until soft and tender. Blend the cashews, milks, yeast and cornstarch until completely smooth. Add the cooked vegetables to the blender and process again until smooth. Return all the contents to the sauce pan and cook until queso becomes thick. Serve hot or chilled.