Though often (and mistakingly) called yams, Candied Sweet Potatoes are a traditional southern dish. Until a few decades ago you would see this throughout the year. Now it seems to be reserved only for Thanksgiving. No wonder! If the name didn't already give it away, Candied Sweet Potatoes are incredibly sweet—practically a dessert on their own. I wouldn't want something quite so saccharine with dinner all the time.
The potatoes are candied with a fat, brown sugar or maple syrup, and sometimes orange juice. Other variations include topping the cooked potatoes with pecans, spices, or marshmallows! Though usually peeled, I always buy organic sweet potatoes and leave the skin intact. I like this particular retro recipe because of the use of bitters instead of spices—it adds the citrus flavor and a fragrant depth. Orange bitters are already infused with cardamom, coriander, and caraway. Though the spices are so subtle, you'd be hard pressed to identify those flavors independently in the final dish.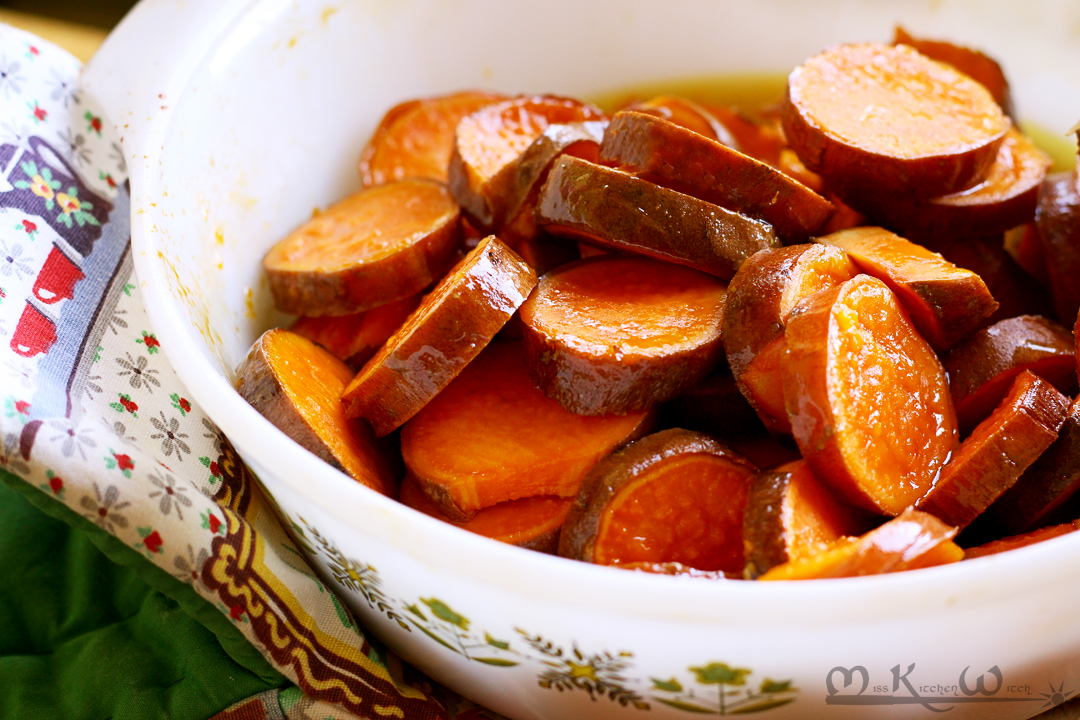 Candied Sweet Potatoes with Bitters (serves 4-6 as a side)
Ingredients
3-4 large orange sweet potatoes, cut into thick discs
1/2 cup brown/turbinado sugar
1/4 cup water or orange juice
2 tbsp vegan butter or coconut oil
1 tsp salt
1 tsp orange bitters
Preheat oven to 375°F. In a small saucepan, combine the sugar, water, oil, and salt. Over medium heat, cook until sugar is completely dissolved—about 3 minutes. Remove from heat and stir in the bitters.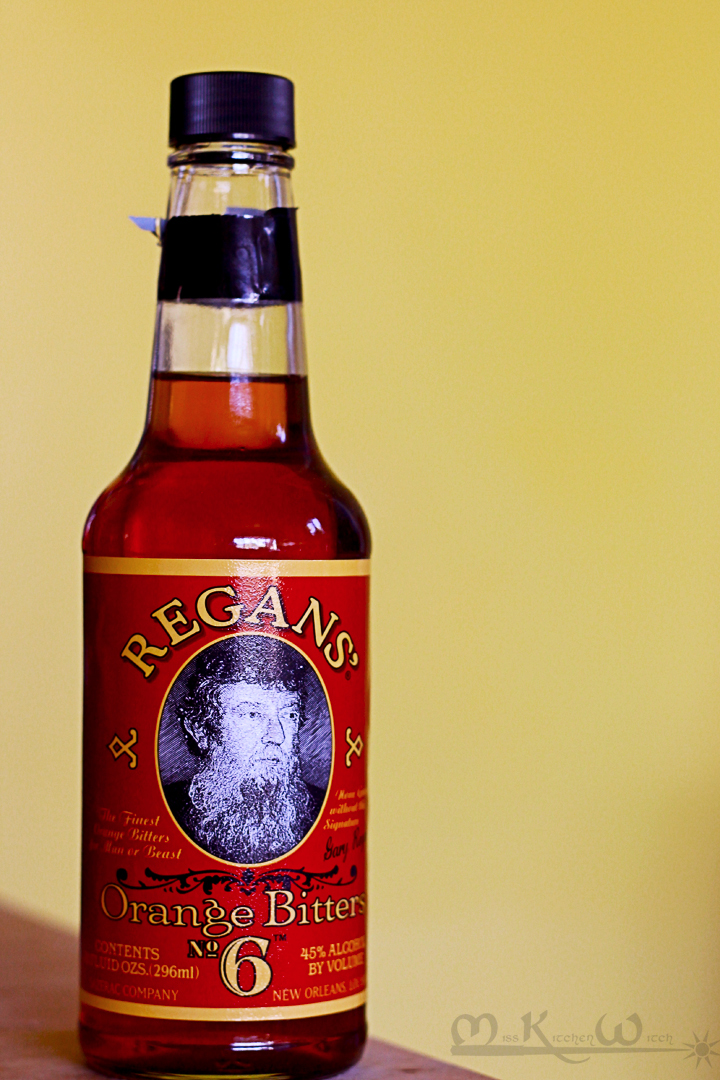 Place the sweet potatoes into a baking dish and pour the syrup over, tossing gently to coat.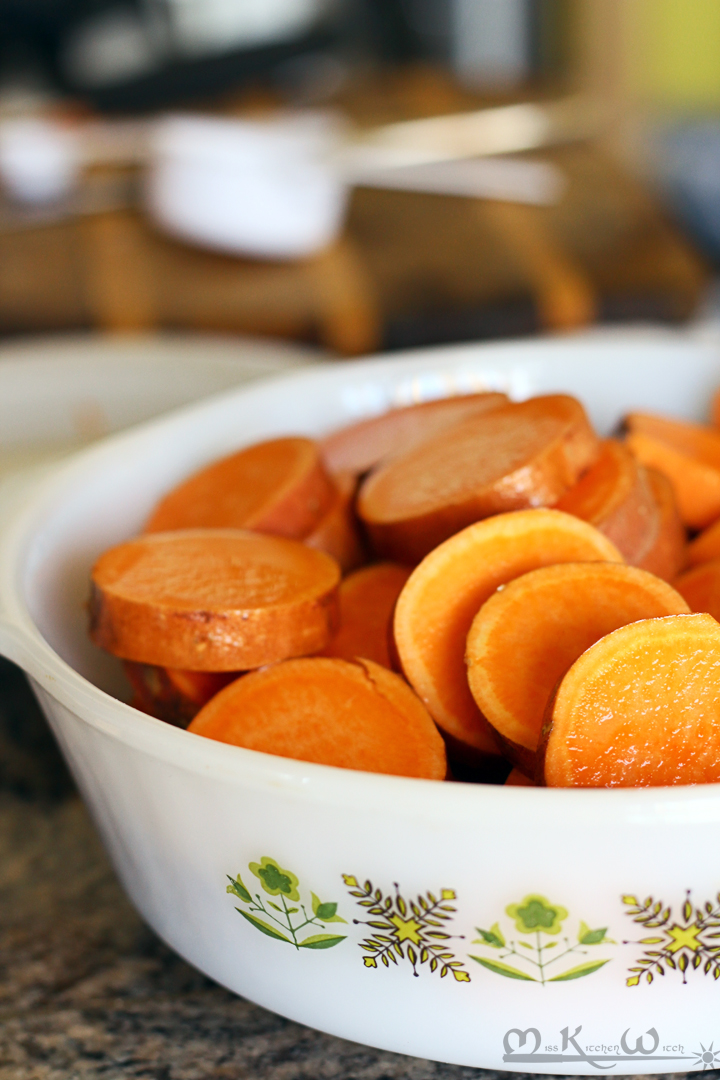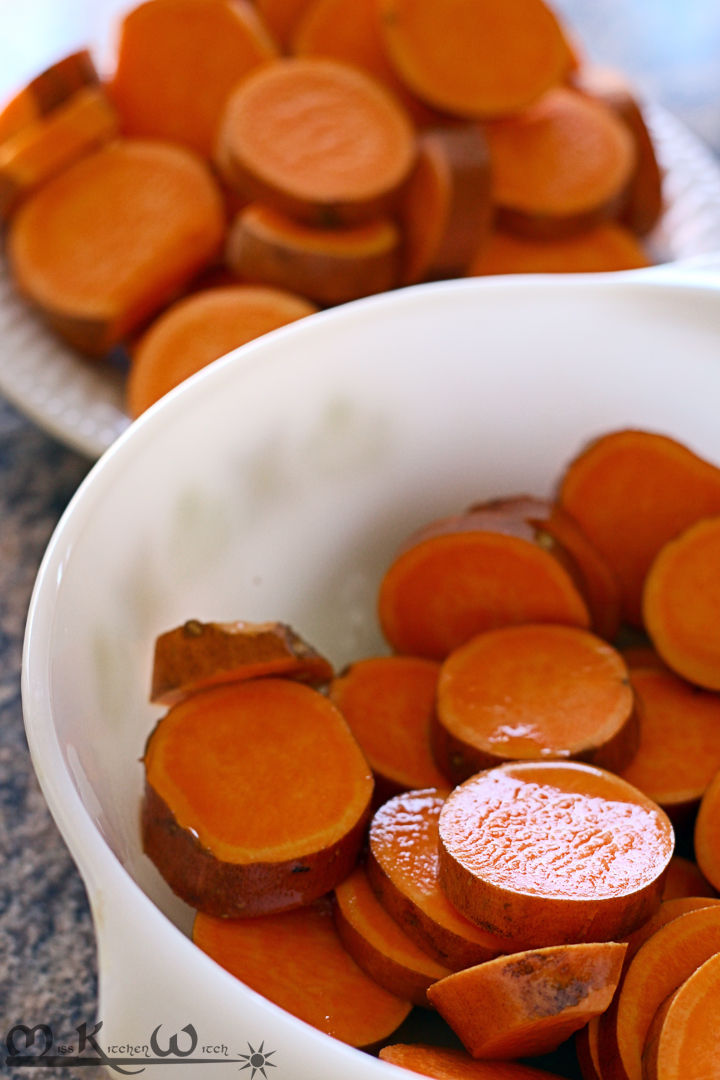 Bake for 45-55 minutes, stirring and turning occasionally to make sure the top potatoes don't dry out.
Remove from oven once the potatoes are soft and syrup is thick. Stir gently to make sure all the potatoes are well coated. Serve warm and spoon some of the candied syrup from the bottom of the dish over the top of the potatoes.