Tarts are great vessels for veggies a little past their prime. It was nearly too late before I remembered we bought a lovely bunch of asparagus. Unfortunately, a large portion of it was no longer so lovely. Yet, I managed to fancy it up on a piece of puff pastry with a shmear of vegan gruyére. I use Aussie Bakery's vegan puff pastry from Whole Foods and it's quite nice.
The cheese I use here is based on a recipe from Jo Stepaniak's The Ultimate Uncheese Cookbook. It's an absolutely fabulous book and I'm always recommending it, especially in my cooking classes. I love it as many of the cheeses are made to be eaten pretty much right away. Although, I often tweak the seasonings in each recipe and make everything sans onion powder, for which each recipe seems to call for in large quantity. I did end up using the Gruyére, which accompanies her French Onion Soup recipe. Though, I added a touch of nutmeg and diced caramelized onions.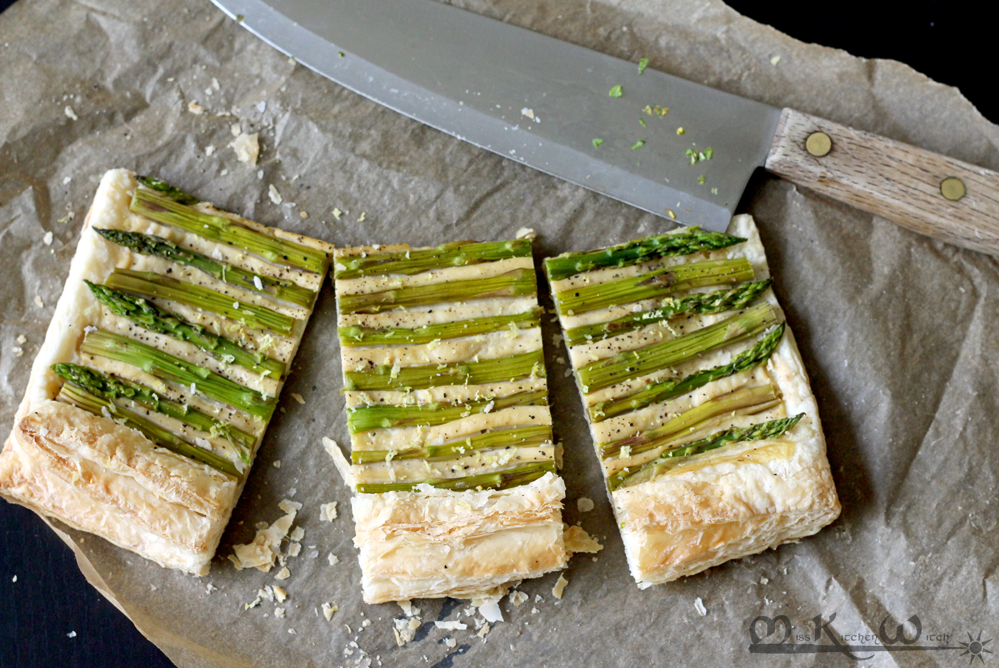 Vegan Asparagus and Gruyére Cheese Tart (serves 4-6)
Ingredients
1 9×9 sheet of vegan puff pastry
1 lb asparagus, ends trimmed
zest of 1 lemon
salt and pepper
1 small onion, sliced (opt)
braggs or soy sauce
Gruyére Cheese
1 cup soymilk
2 tbsp lemon juice
2 tbsp tahini
2 tbsp nutritional yeast
2 tbsp all-purpose flour
1 tbsp cornstarch
1/2 tsp salt
1/4 tsp nutmeg
If using onion, toss the slices into a small frying pan with a few teaspoons of braggs or soysauce. Cook over medium heat, stirring occasionally for about 15-20 minutes. Deglaze if needed, with a few teaspoons of water. Onions will cook down and turn a dark, golden brown. Remove from heat and set aside.
Place the cheese ingredients in a blender and process for about 1 minute, until completely smooth. Pour into a small saucepan and cook over medium heat, stirring or whisking constantly. Cook until smooth and quite thick, about 5 minutes. Remove from heat. Stir in the onions if using.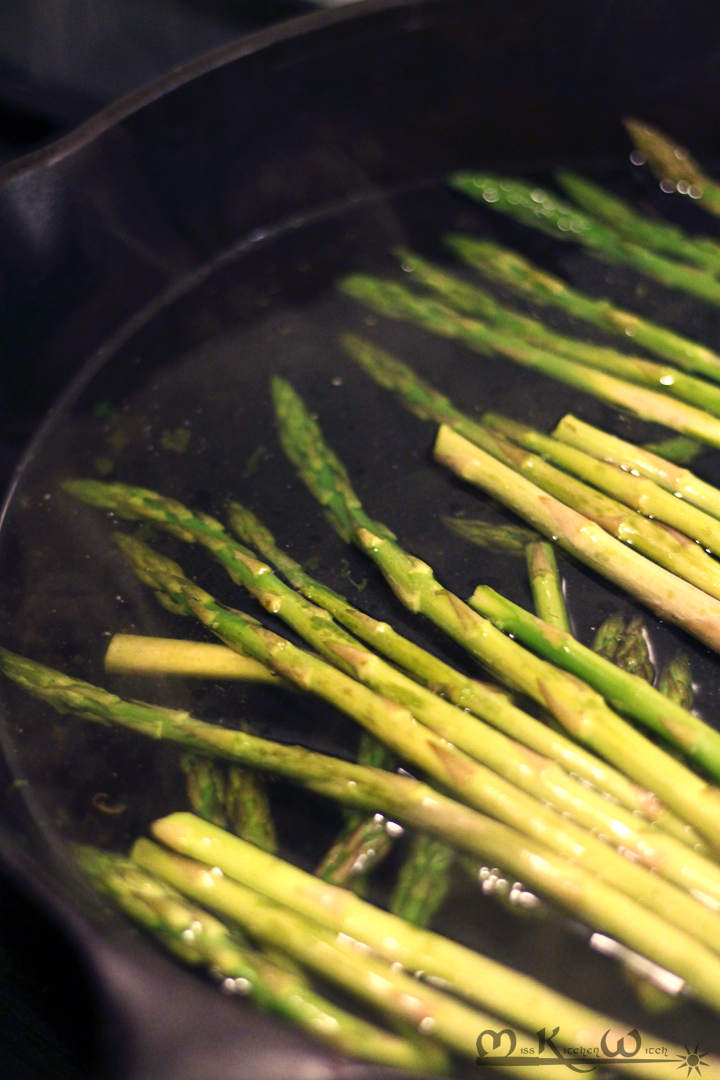 In a deep frying pan, bring about 3-4 cups of water to boil. Place the asparagus into the water and cook for about 2-3 minutes, until bright green. Move the veg to a bowl or pan filled with ice water to halt the cooking process.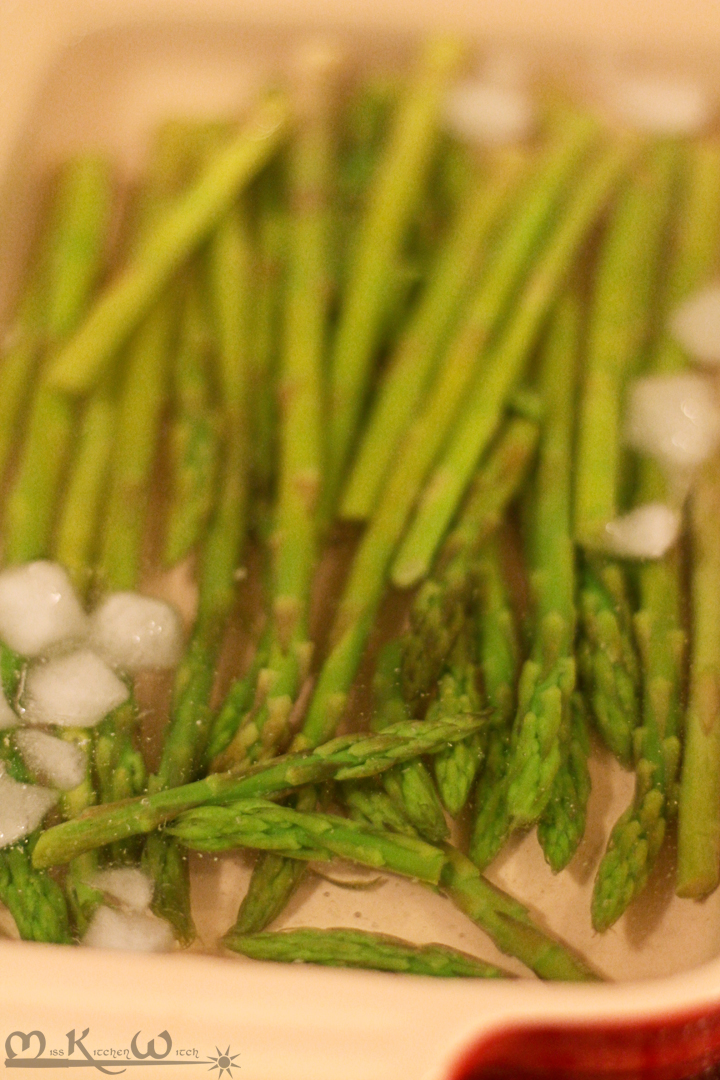 Preheat oven to 400°F. Roll out the piece of thawed puff pastry on a lightly floured countertop until it is about 9×12 inches. Place on a parchment lined tray and bake for about 8 minutes. Remove from the oven and working quickly, spread the cheese sauce evenly across the puff pastry.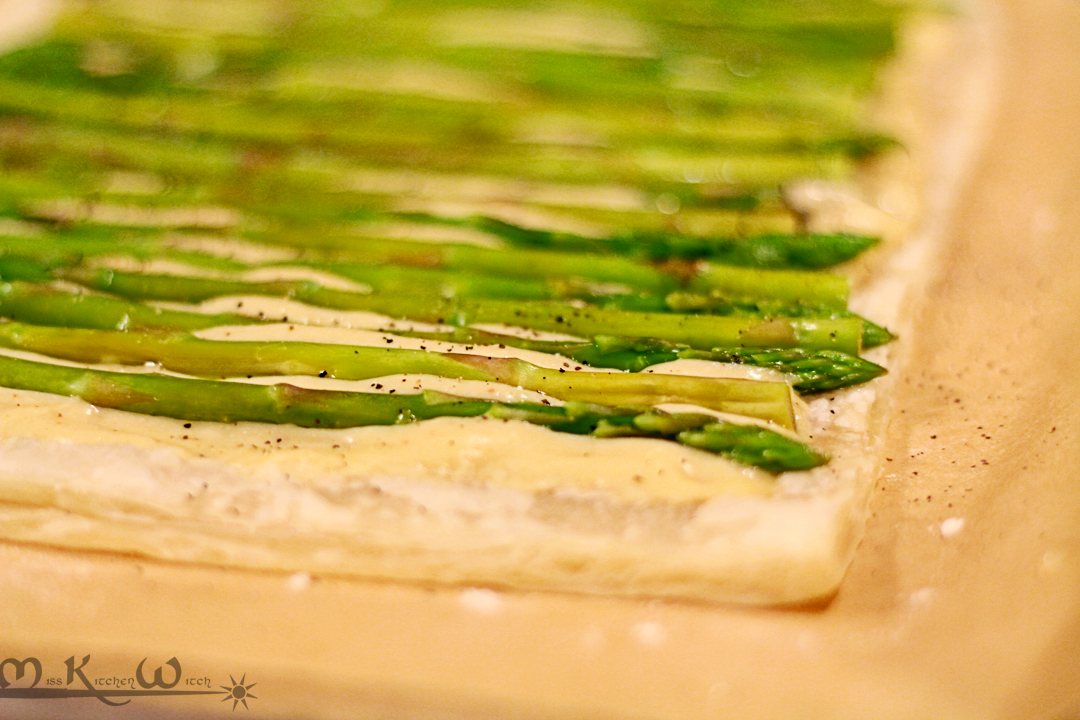 Arrange the asparagus on the cheese, alternating the stalks in a pattern. Return to oven and bake for another 20 minutes or until the pastry is completely golden and the cheese looks cooked.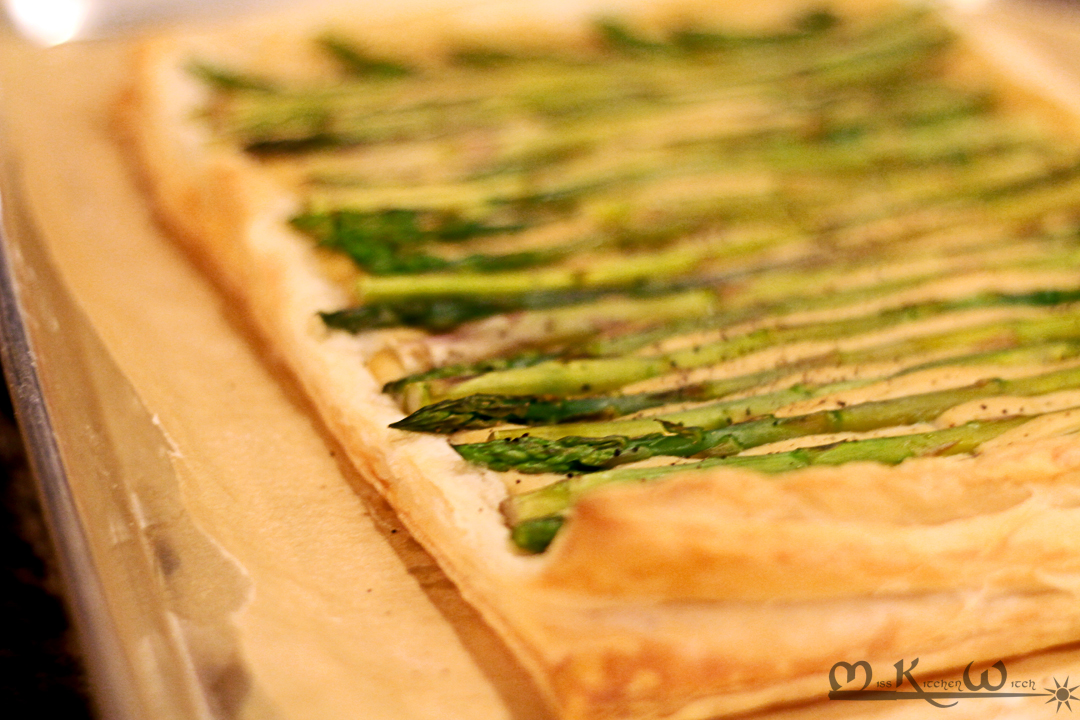 Sprinkle with salt, fresh black pepper, and the lemon zest. Slice and serve!