I made these a for some friends and were such a hit I just had to share the recipe. Going off the same basic Icebox Cookie dough as my Chocolate Pinwheel Cookies you fill the dough with cinnamon and sugar instead. They're soft, chewy, and not too sweet. These would be perfect for the coming holidays or to keep in the freezer, just to make a few whenever you have a sweet tooth craving!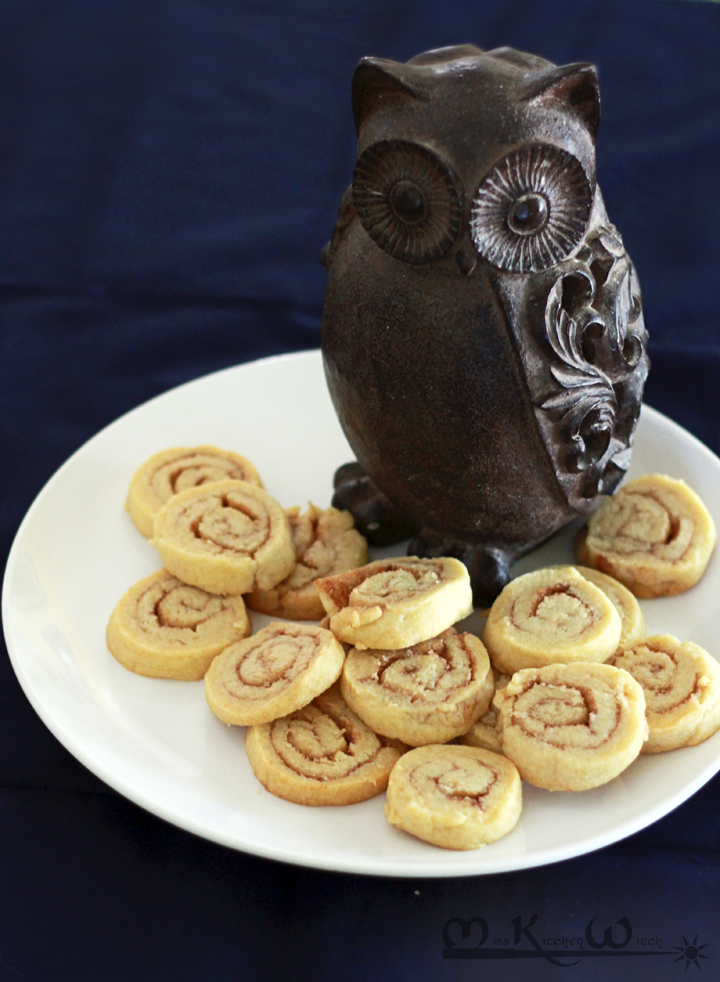 Cinnamon Roll Icebox Cookies (makes about 18 cookies)
Ingredients
1/3 cup packed powdered sugar
1/4 cup raw cane sugar, divided
3/4 cup vegan butter
1 tsp vanilla
1 1/4 cups flour
1/4 tsp baking powder
1/8 tsp salt
1 tsp cinnamon
Beat together the powdered sugar, vanilla, 2 tbsp of the cane sugar, and vegan butter in a medium bowl until fluffy. Sift in the flour, baking powder, and salt and mix thoroughly until it comes together into a ball. Chill the dough for about 30 minutes, just to firm up a bit. On a lightly floured surface or between 2 sheets of wax paper, roll out the dough into a large rectangle, 1/4 inch thick.
Mix together the cinnamon and remaining sugar and sprinkle across the rolled dough. From one end, roll the dough up  while pressing lightly to make sure it sticks together. It may crack and split a bit, but just gently squish and shape it as you go. You won't be able to tell once it is rolled up and sliced. It is also easier to smooth the cracks after wrapping it in plastic and squeezing it a bit and use a spatula to free from rolling surface. After wrapping, chill for at least an hour or freeze for 15 minutes.
Once the dough is firm again, slice into 1/4-1/8 inches with a very sharp knife. Don't worry, the ends are always a bit wonky. Bake on an ungreased baking sheet at 350°F for 15 minutes or until edges are a tiny, tiny bit golden.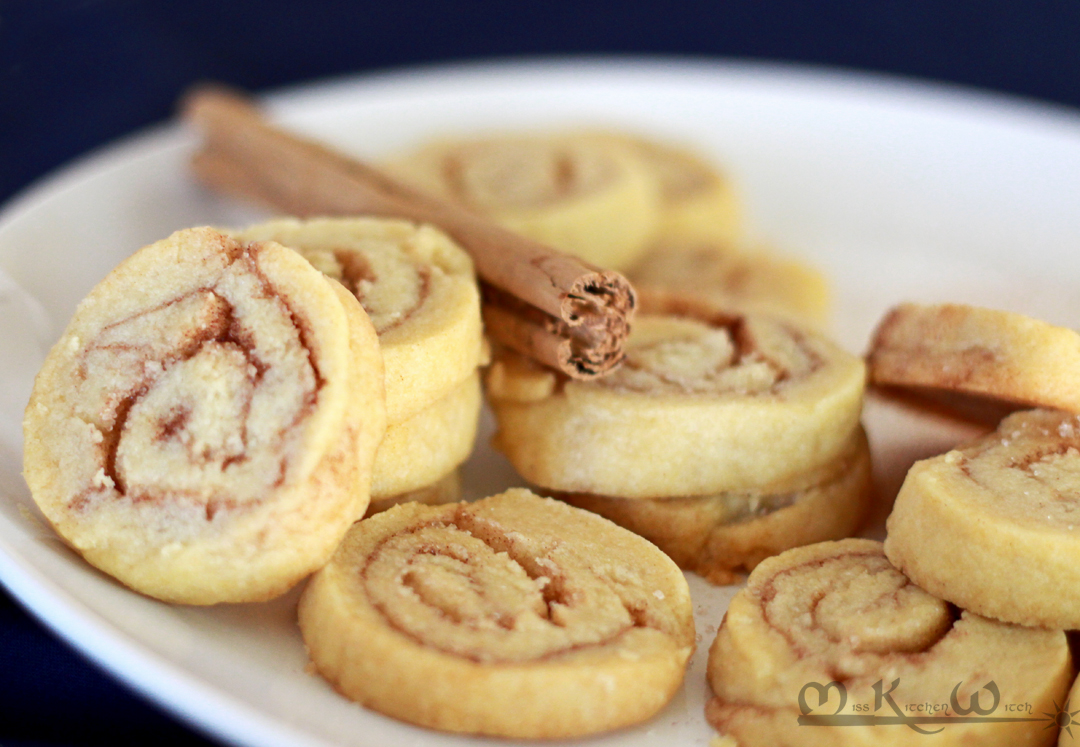 By the time the edges are done, the bottoms will be completely golden. You want them to be pale, so they stay soft and chewy. Let the cookies rest on the baking sheet for about 5 minutes, then move them to a cookie rack to finish cooling.