It seems like ages since I started writing and planning this video. Now thanks to Follow Your Heart for awarding me 1st place in their recent Gourmet Vegan Shreds Recipe Contest and Monkey Man for all his help, I'm able to produce a new and gorgeous cooking video. Still in the Halloween spirit, I wanted to create an homage to an old favorite, Dark Shadows, and all those great haunted house movies from the 50s and 60s—before slashers and blood baths became the horror norm.
As you'll see, we do everything a little tongue in cheek. Our friends are great sports (I totally bribed them with dinner and booze), but I have to give a shout out to the amazing Bikini Kitten who helped us tap into the spirit world! Be sure to subscribe for future videos, we have so much more in store for you. Below is the video and recipe, a luscious Autumn Pot Pie. This is the ultimate hearty fall fare that everyone can enjoy. So good, it's spooky!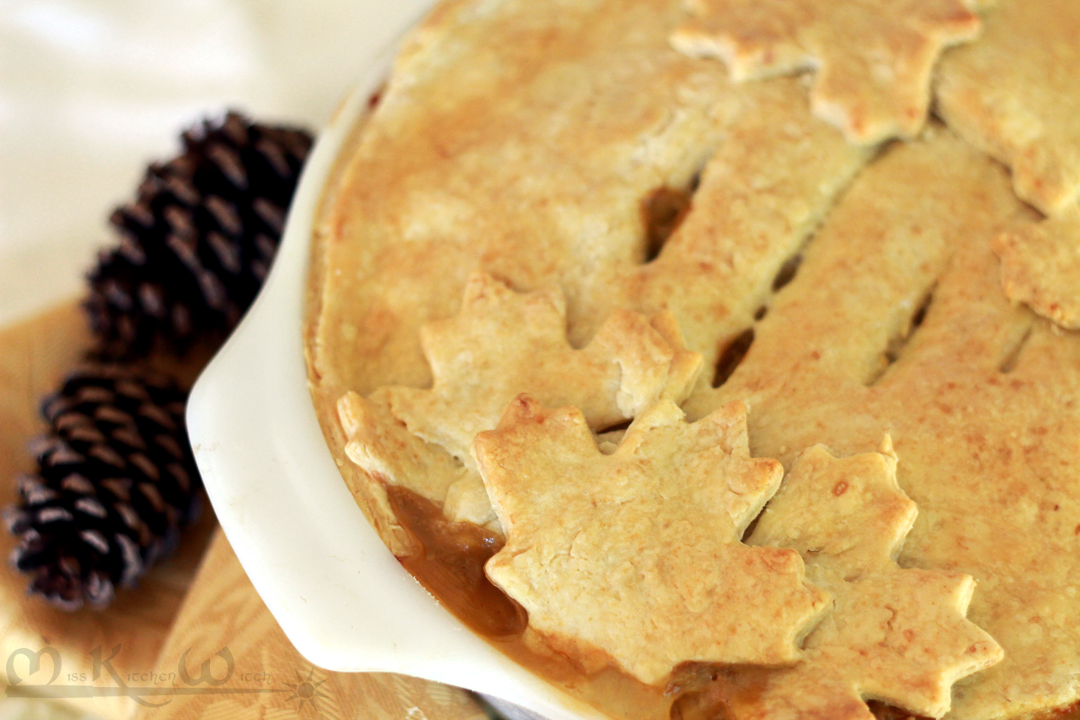 Vegan Pumpkin Cheddar Stout Pie
Crust
1 1/2 cups flour
1/3 cup olive oil
1/2 – 1 tsp salt
1/4 tsp sugar
1/4 tsp baking soda
3-4 tbsp ice water
Filling
3-4 cups chopped pumpkin
2 large potato, cubed
1 sweet potato, cubed
1 cup frozen peas
1 onion, chopped
3 cloves garlic, minced
1 cup large tvp chunks
1 bottle of pumpkin ale (for sure Samuel Adams is vegan)
1/2 cup vegetable broth
1/4 cup nutritional yeast
1/2 cup vegan cheddar cheese
2 tsp liquid smoke
1 tsp dried rosemary
1 tsp dried sage
salt and pepper to taste
oil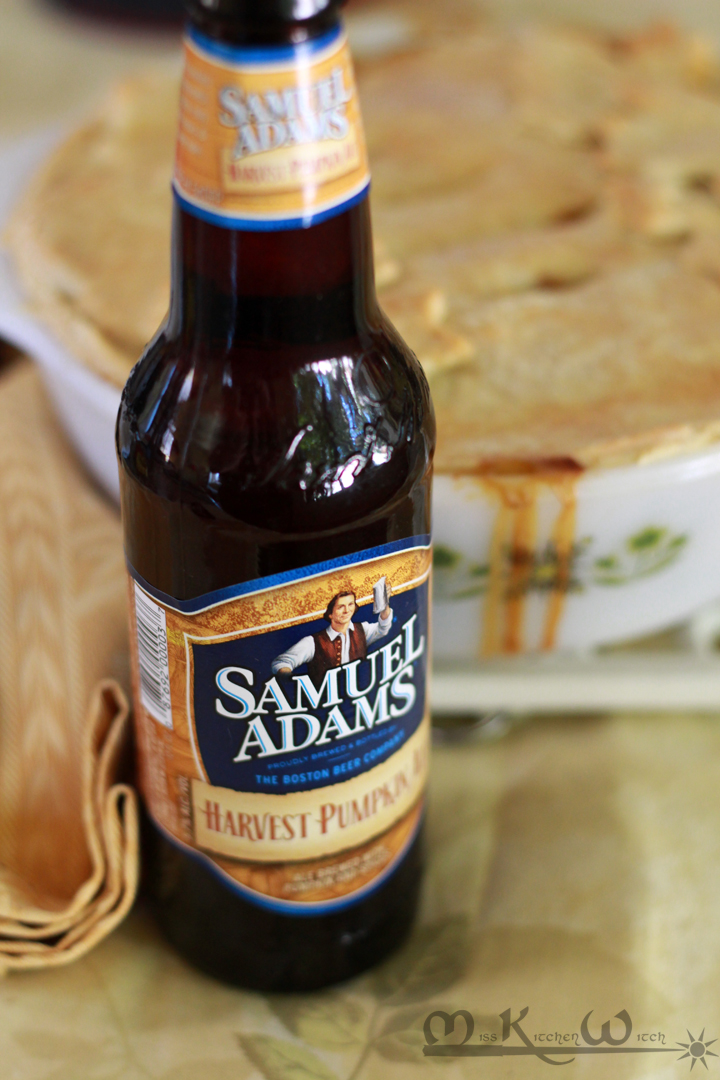 In a large bowl, mix together the dry crust ingredients. Add the oil a little bit at a time, cutting with a fork to create small pea-sized chunks. Add the ice water, a tablespoon at a time, until it forms a soft ball. Be careful not to over-mix, as it will become extremely hard and chewy if the gluten is activated.
Roll out the dough between two sheets of waxed paper or cling film to keep the dough moist. Roll just big enough to fit over  the mouth of a DEEP dish pie pan/round casserole dish. If using a classic style pie pan, you can probably half the filling recipe.
Start the filling by cooking the onion and garlic with a little bit of oil in a large stockpot over medium heat. Once it becomes fragrant, add the potatoes, pumpkin, herbs, and broth. Cook for a few minutes uncovered, then add the cup of ale.   Pour the rest of the beer over the TVP chunks with just a pinch of salt. You can use seitan instead, but you won't need as much beer to marinate. Cover and allow to cook until the potatoes just barely soft, about 15 minutes.
Preheat the oven to 375°F. Add the soaked TVP, peas, nutritional yeast, smoke, pepper, and salt. Once the peas are warmed, add the vegan cheese and melt down. Remove from heat and pour into your chosen dish. Cover with the crust, trimming the edges or pressing them in with a fork. Brush the crust with additional oil or some nondairy milk.
Bake for about 40 minutes or until the crust is golden brown. Allow to cool for about 10 minutes before serving.