I used this recipe for a preschool cooking class I did a few years ago. It was a huge hit with the children, as well as the parents. Healthy and fun for the little 'uns, it was great for broad audience with a variety of different allergies.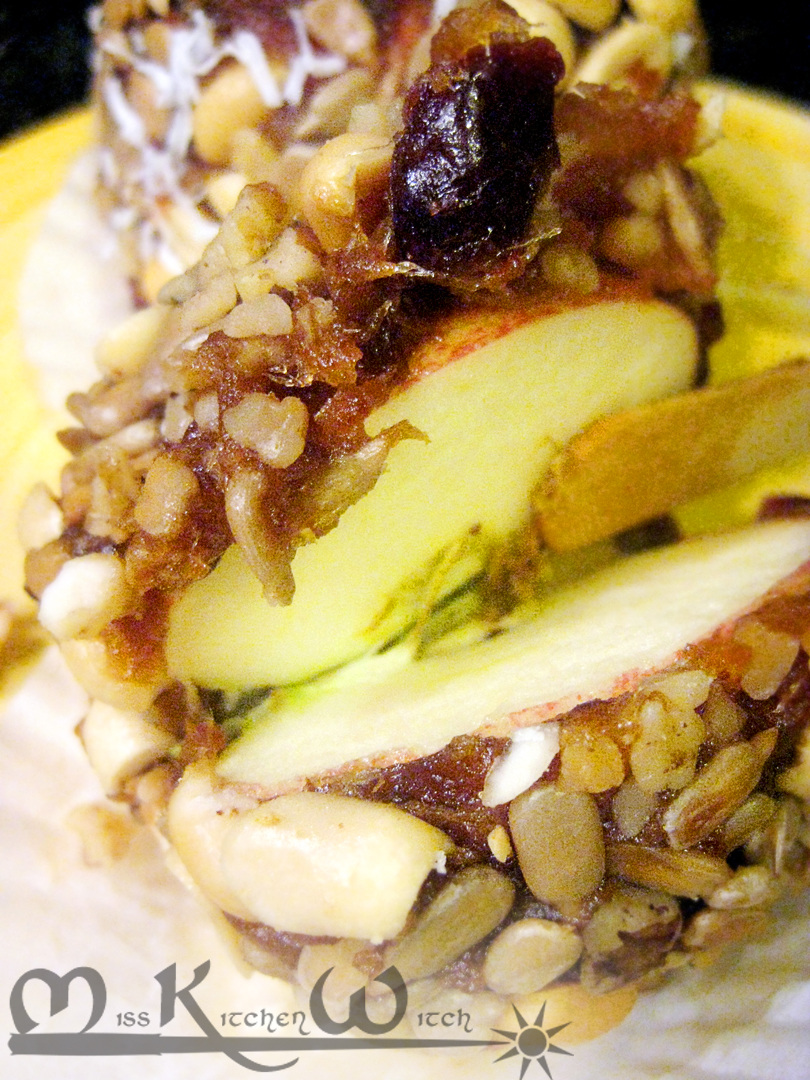 Raw-some Caramel Apples 
Ingredients:  6 organic Apples, washed and dried
2 cups Dates pitted, soaked overnight in 1 cup water 1 tsp vanilla extract ¼ cup chopped nuts, seeds, dried coconut, oats  or Spice Mix 1 teaspoon ground cinnamon 1/2 teaspoons ground ginger 1/4 teaspoon ground nutmeg 1/4 teaspoon ground allspice 1/4 teaspoon cardamom 1 tsp potato starch  1/4 dried fruit: raisins, cranberries, cherries
Drain off any extra water from the soaked dates and mash or blend them until you have a smooth paste. Mix in the vanilla extract. Put apple on the stick. Using a butter knife spread the date paste over the apple. Holding the stick, roll the apple in which ever toppings you like best.