This is a classic grilling marinade that is good with any selection of veggies you enjoy. Our favorites are onion, bell pepper, cherry tomatoes, pineapple, and summer squash. We also used pressed/drained tofu in the picture, though it's also delicious with seitan cubes. Watch out with some of the prepackaged veggie meats though. If you marinade them too long, they start to fall apart.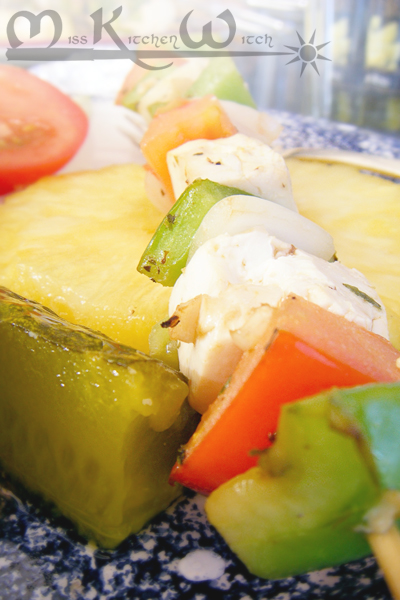 Veggie Kabob Marinade
Ingredients
1/2 cup olive oil 2 tbsp red wine vinegar 3 tbsp lemon juice 2 tsp salt 1 tsp black pepper 1 tbsp agave 1/2 tsp oregano 1/2 tsp parsley 1/2 tsp basil 3 cloves chopped garlic cloves 1 tsp mustard
Marinade the kabob bits overnight or at least a couple hours. Brush the skewered kabobs with remaining marinade again before grilling. Grill for about 5-10 minutes to perfection!