Dry mixes are great for roadtrips, camping, and even gifts. Keep this on hand if you make pancakes a lot or if you want it ready and measured for the kids (or a dear adult who cooks like a child). There are a few ways you can alter this recipe as well. The protein powder is to sub-out for when you don't have access to non-dairy milk. We always bring a carton camping, so I usually make it with both the protein powder and soymilk anyway. Powdered soymilk is fine too, just a little harder to find. You can leave it out if you know you'll have access to soymilk, almond milk, etc.
The vanilla powder is totally optional, just for flavor. I find it in the bulk bins at Sprouts. If using gluten-free flour, add in a little bit of ener-g egg replacer or even corn starch. Any type of dried fruit will work or you can even use vegan chocolate chips. I've also added fresh fruit while making it, just dice it up a little. This mix doubles as an excellent french toast batter, just add more nondairy milk for a runnier batter consistency.
Instant Vegan Pancake Mix (Makes about 20 small-medium pancakes)
Ingredients 2 cups flour, wheat or gluten-free blend
2 scoops soy protein powder, about 1/4 cup
3 tbsp sugar
5 tsp baking powder
2 tsp ener-g powder (if using gluten-free flour)
1 tsp salt
1 tsp powdered vanilla (opt) 1 cup dried blueberries or other dried fruit Reconstitute with  2 1/4- 2 1/2 cups soymilk (water is ok if using protein powder)
2 tbsp oil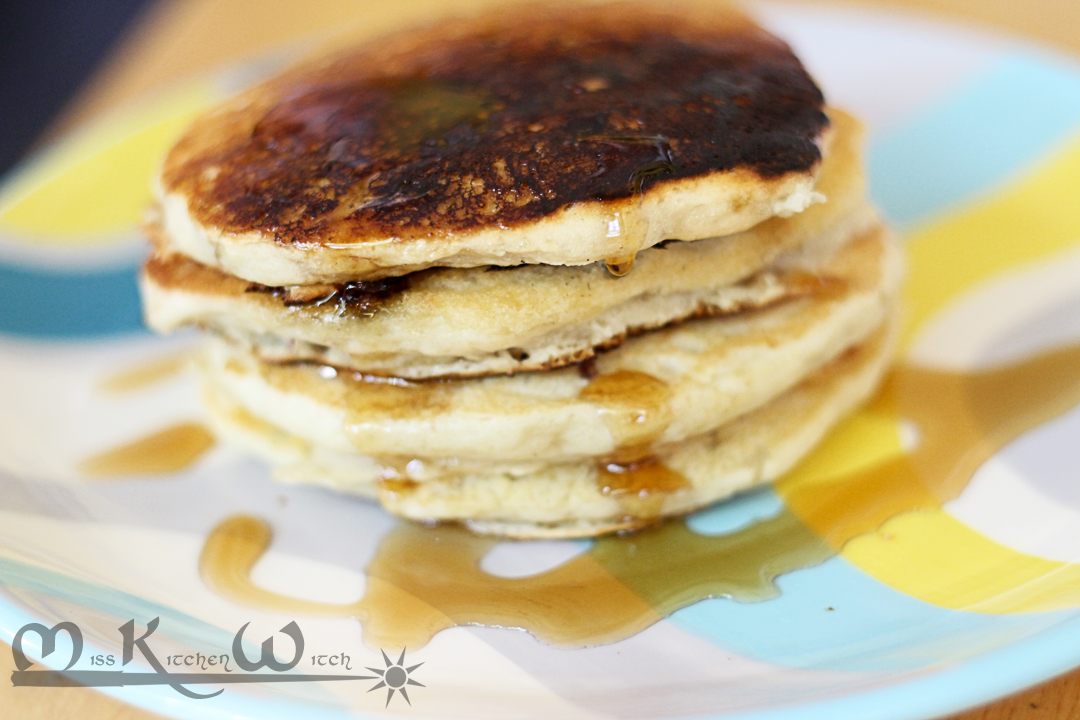 In a large jar or heavy weight baggy, combine all the dry ingredients. Shake before using. Pour the mix into a large bowl, adding the oil and soymilk in parts until you reach the desired consistency. A thinner batter will give you flatter pancakes, thicker will be fluffier.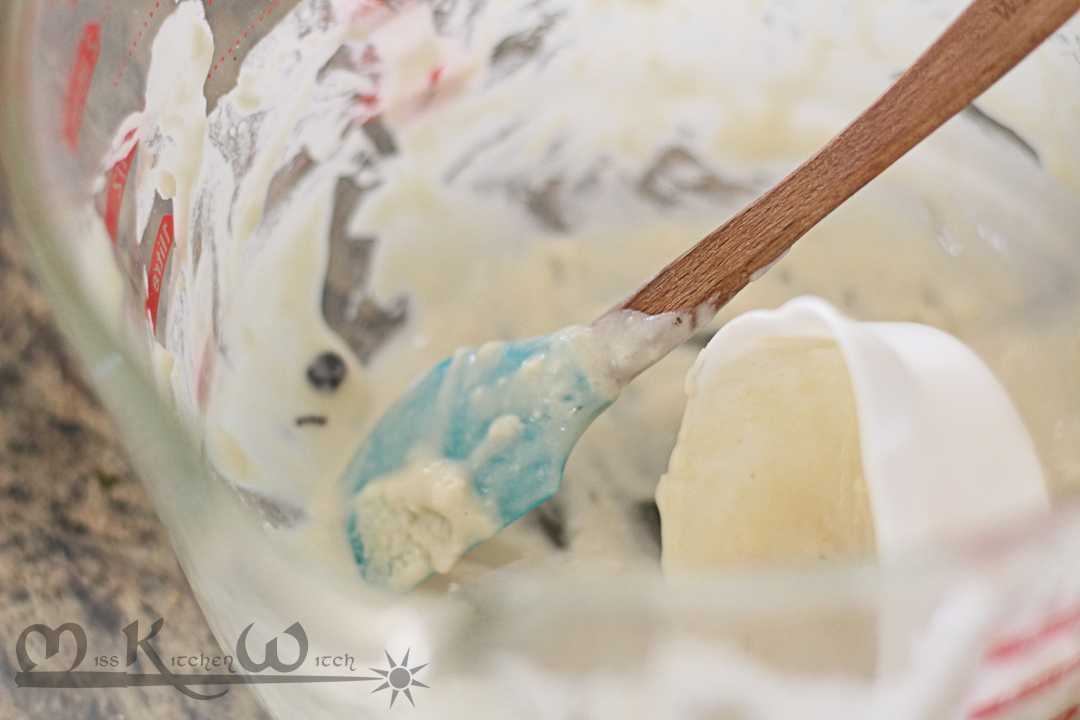 Try to not over mix, stirring it until just slightly under-mixed. Set aside for about 5 minutes to rest. It will get a little foamy and puffy, for nicer cakes. DO NOT go back and mix again, unless you want super flat, chewy pancakes.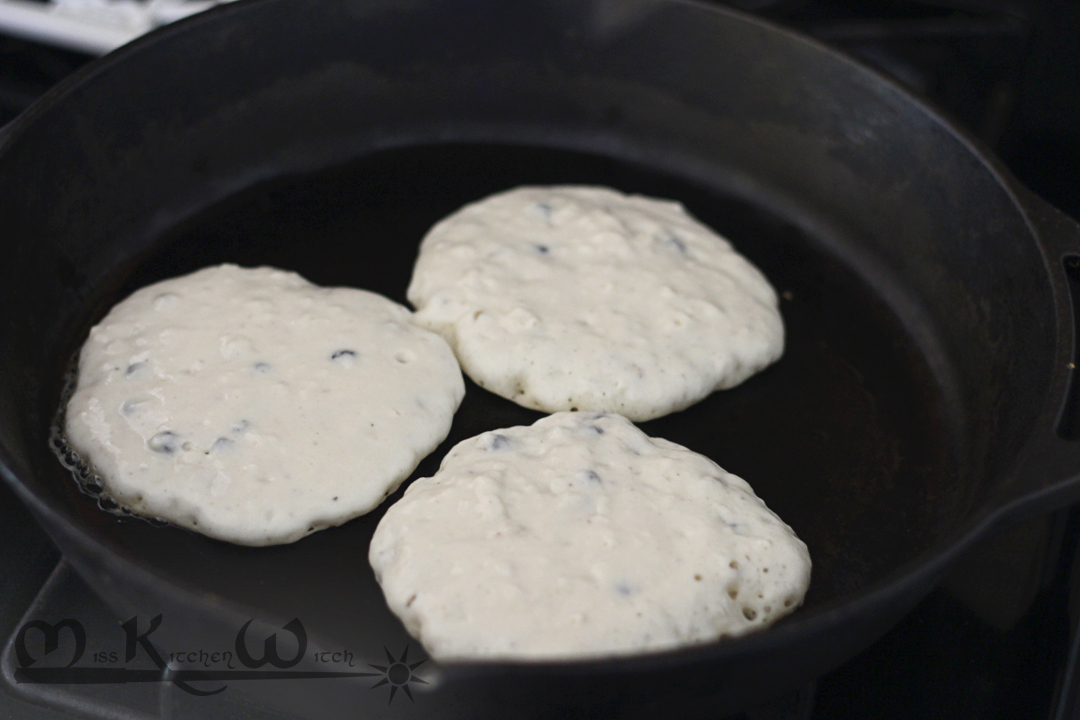 Pour by the half cup onto a greased skillet. If using a skillet over a campfire, be sure to place it over the most even area of heat. Once the uncooked sides bubble and pop, you can flip. Cooking for a few more minutes on that side. Serve hot!