For this traditional New Orleans drink, I suggest you go for a vanilla non-dairy milk. That means you don't have to add extra sugar syrup. Often served during brunch, some say Brandy Milk Punch is a hangover cure. The vanilla soymilk plays well with the fine vanilla tones in cognac. The nutmeg sings of Christmas, but you don't need me to tell you that you can drink this anytime during the year.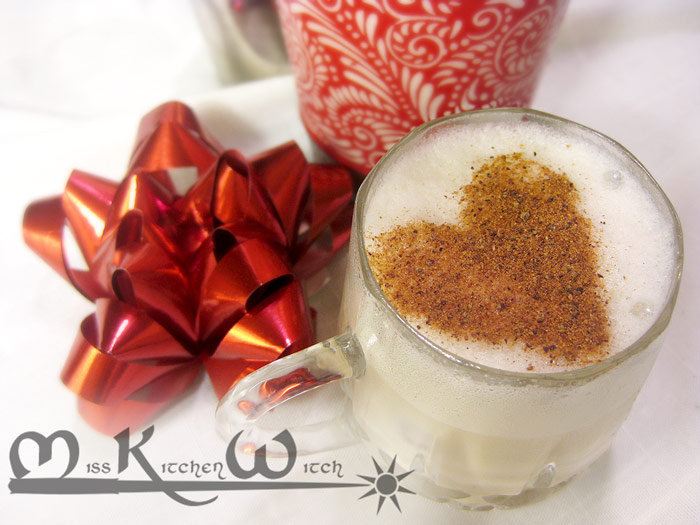 Vegan Brandy Milk Punch
  Ingredients  2 shots Cognac or Burbon if you prefer 4 shots vanilla sweetened soymilk shaker full of ice  nutmeg crushed ice
Pour the Cognac and milk over the ice in the shaker and shake until very frothy. Strain into two glasses with crushed ice and dust with nutmeg.